Hemp Underwear that Supports Your Body AND the Planet? ZahZee is Blazing the Trail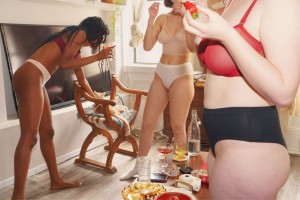 What if your underwear could support your health and the health of the planet? 
Well, that's exactly what ZahZee's organic hemp undergarments aim to do! But before founding ZahZee, Shannon Mostrom struggled with recurring women's health issues – including UTIs – for years. Along her journey of trying everything to manage these recurrences, she started to wonder: what if underwear were actually part of the problem?
We got to chat with Shannon about her journey toward starting an eco-friendly undergarment line, how the brand got its name, a magical little fiber called hemp, and ZahZee's goals for the future – including funding an IFW campaign and expanding the product line to be more inclusive.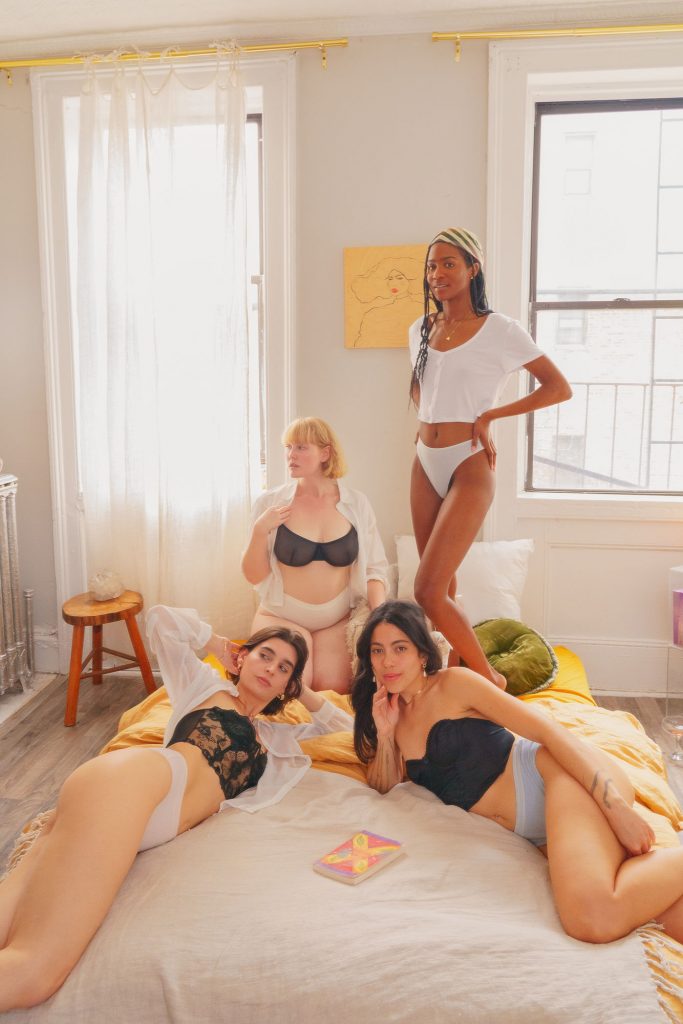 WAWO: Tell us a little about ZahZee and what you offer!
Shannon Mostrom: ZahZee is on a mission to support the health of our bodies and the planet with organic, hemp-based undergarments. We're talking no secret materials, pesticides, or harsh dyes. If it's going on your body, you should know what's in it!
WAWO: Oooh! So, how did you get the idea to start ZahZee?
SM: I struggled with recurrent UTIs, which led me on the path to rethinking underwear. I learned that most undergarments on the market are made from synthetic materials. Even cotton, often considered to be the "gold standard," isn't always free from pesticides, herbicides, and fertilizers.
That sparked my quest to find the most ideal fabric for women's underwear, and that's how I discovered hemp! It's the star of our products because it's antimicrobial, breathable, soft, and durable. It's also biodegradable, organic, and requires 50% less water (and significantly less energy) to produce than standard cotton.
WAWO: How did you decide on the name ZahZee? Is there a story there?
SM: Yes! ZahZee is a nickname my older brother gave me as a kid, and it's still what my family calls me to this day!
WAWO: That's so sweet! Would you like to share a bit about your background and business journey?
SM: I'm originally from Minnesota, and I've trained in dance and ballet my entire life! Ballet is what brought me to the University of Utah where I earned my BFA in Ballet and BSc in Entrepreneurship.
When I was first introduced to business and entrepreneurship, I was surprised – and inspired – to learn just how much creativity it takes to start a business. That's when the dream to start my own business started to grow. 
After undergrad, I went on to earn my MSc in Finance and International Business. Then, I moved to New York to work in advertising and technology.
As I continued to struggle with health issues over the years, I got even more inspired to not only create a product that supports women's health, but to create a community that lets people know they're not alone, too.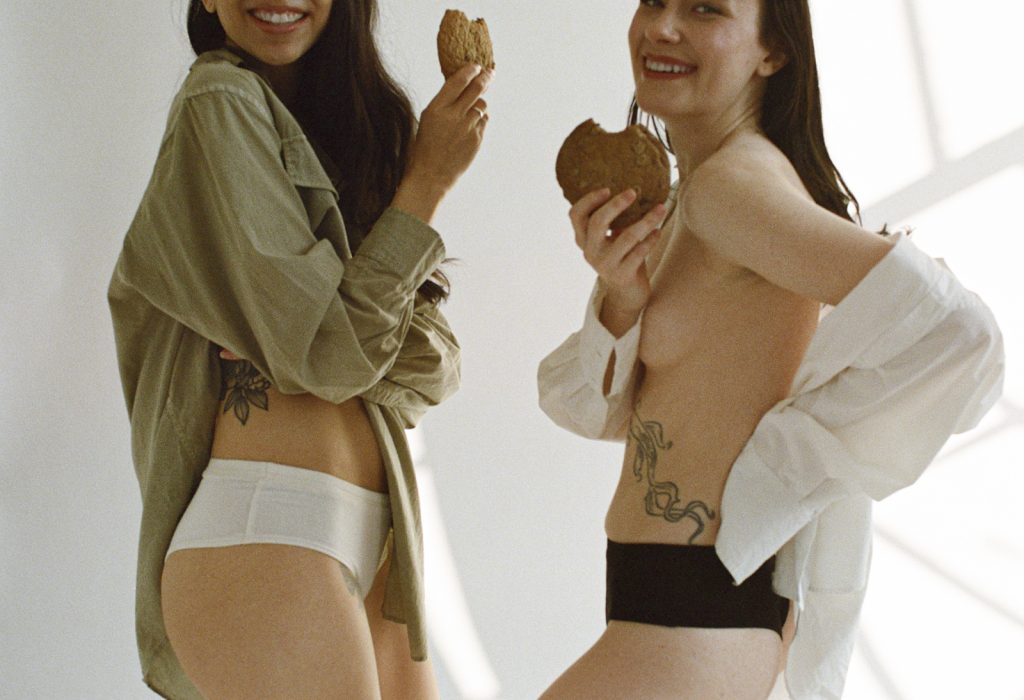 WAWO: I know sustainability is a huge priority for ZahZee, and I'm sure our readers would love to hear about the practices you have in place!
SM: Our ongoing mission is to create hemp undergarments for everyone that are healthy for both our bodies and the planet. We've worked very hard to create pieces that are as eco-friendly as possible, and our sustainability practices include:
Using certified organic, biodegradable hemp

Sourcing fabric from knowledgable US-based suppliers that work closely with small, organic family farmers

Hand-dying using natural minerals and low-impact dyes

Undergarments are handmade in Colorado by a team of women dedicated to creating eco-friendly products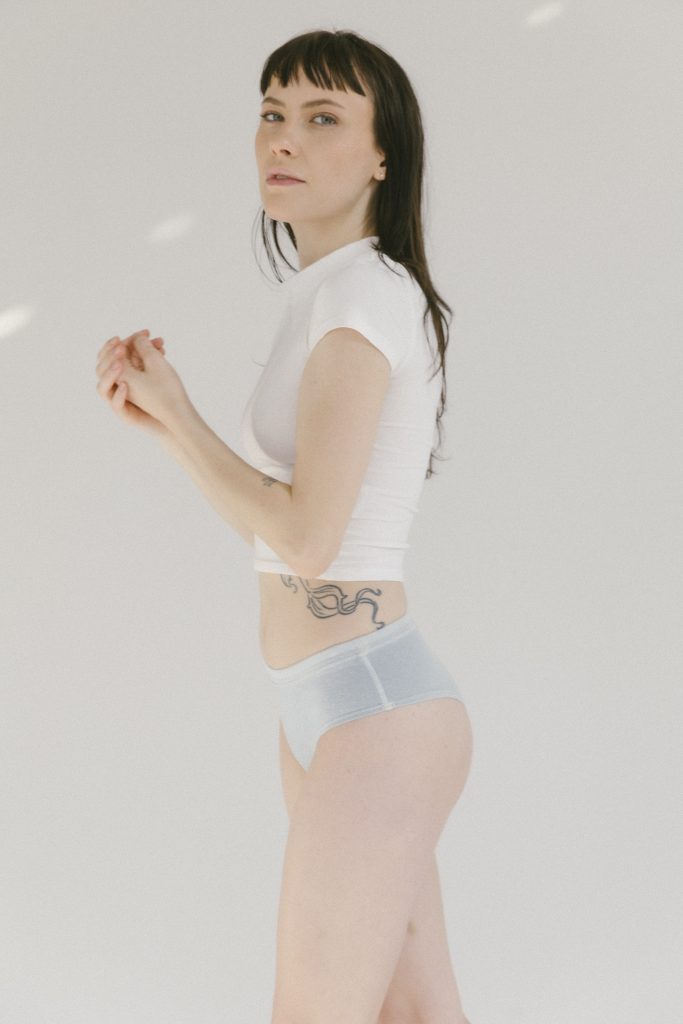 WAWO: I see that you have a program where you plant a tree for each purchase! We'd love to hear more about that, too!
SM: Yes! ZahZee is a proud partner of One Tree Planted, a 501(c)(3) nonprofit on a mission to make it simple for anyone to help the environment by planting a tree. For every ZahZee purchase, we will plant a tree! 
Reforestation helps to rebuild forests after fires and floods, provide jobs for social impact, and restore biodiversity. This year, we're donating to reforesting projects in more than twenty iconic National Forests.
Reforesting public land comes with lots of benefits, like:
Bolstering healthy outdoor recreation spaces

Creating new opportunities for communities and visitors to connect with nature

Renewed habitat for native wildlife species (think brown bears, white-tailed deer, and countless songbirds) 
WAWO: You recently launched an IFW campaign, too, right? Tell us more about that, please! 
SM: That's right! We just launched our IFW (IFundWomen) campaign to support the launch and growth of ZahZee. IFW is a funding marketplace that helps connect women-owned businesses with the people who want to support them, and we've created awards that fund our mission and bring healthy hemp undergarments to more people!
By backing ZahZee, you're supporting the belief that healthy and eco-friendly undergarments should be accessible to everyone. Those who contribute to our campaign are helping us with our goals of expanding our product line to be more inclusive of skin tone, body size, and gender and getting these hemp undies in front of more people!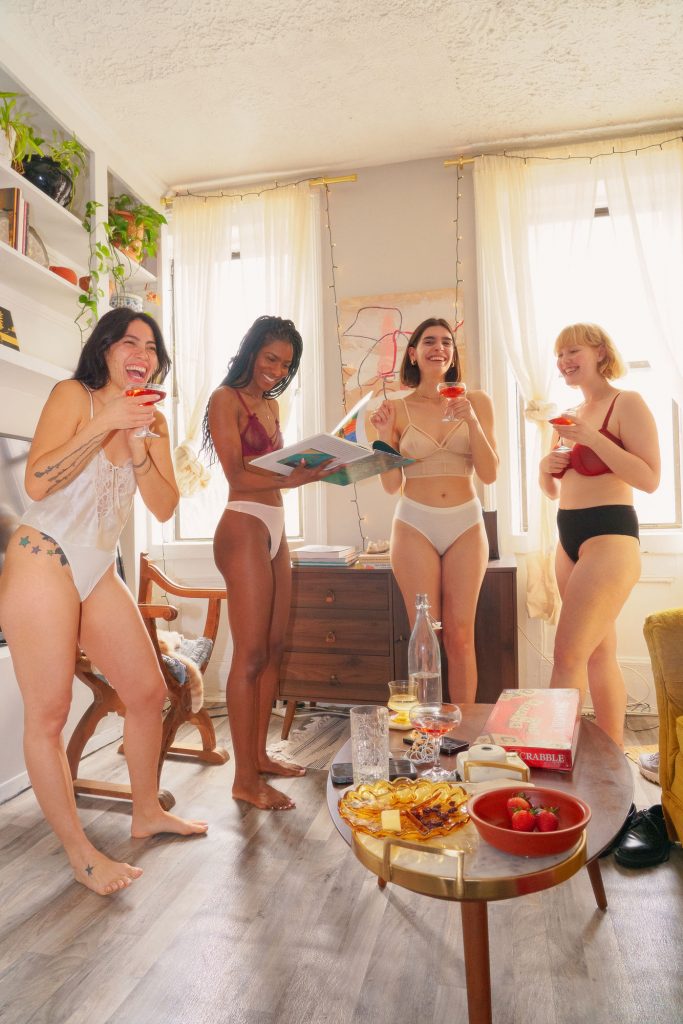 WAWO: What's the most challenging part of your work?
SM: Surprisingly, one of the most challenging parts of creating ZahZee has been reframing hemp! Hemp isn't an illegal drug – it's a fiber that can help support your health and the health of the environment. Plus, cannabis is one of the most misunderstood and underutilized plants on the planet, and educating people on its benefits is incredibly important.
WAWO: And what's your favorite part of what you do?
SM: One of my favorite parts of creating ZahZee is collaborating and partnering with other women. I'm always so impressed and inspired when women form relationships to help each other succeed!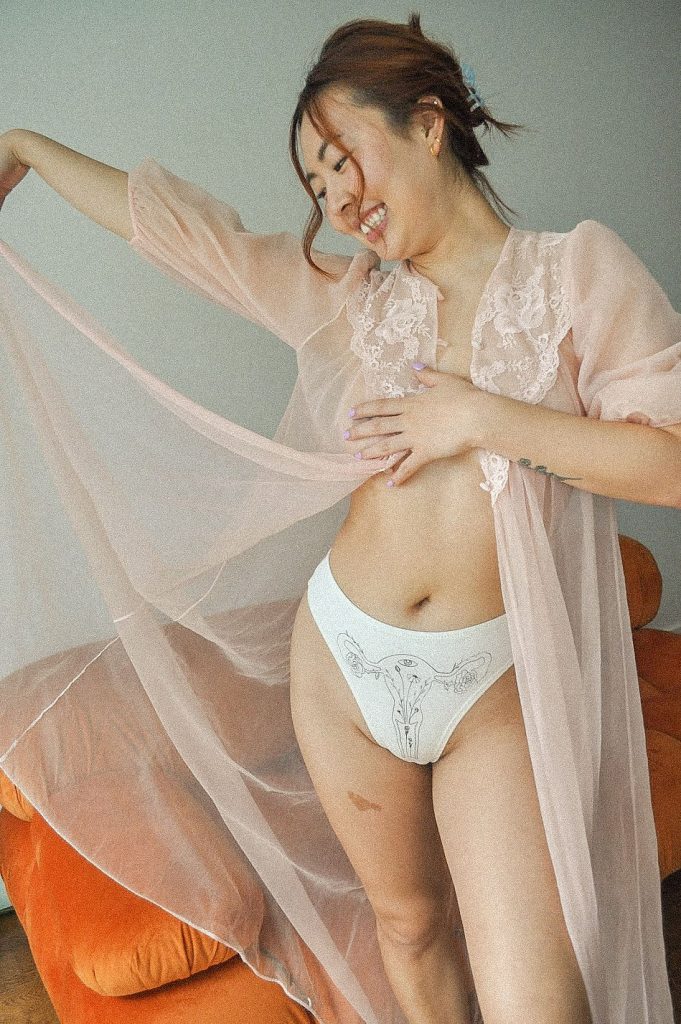 WAWO: Do you have a favorite product in your shop? Tell us everything, please!
SM: My favorite product that we offer is our everyday hemp brief from our recent collaboration: ZahZee x Casa Muza x Her Studio. This collection is a tribute to all self-identifying women and those who support them. The design represents strength and internal beauty. Plus, each piece of wearable hemp art celebrates love for our bodies and the planet.
You can't go wrong with our everyday hemp brief, either! It's designed to support our bodies with a lining of 55% organic hemp and 45% organic cotton. The certified organic hemp we source is biodegradable, GOTS certified, and naturally dyed.
WAWO: How about a customer favorite that people keep repurchasing and recommending to their friends?
SM: Our customers LOVE the everyday hemp thong in black and indigo! Our hemp thongs are high-cut and naturally dyed or dyed with low-impact dyes, which means they're perfect for everyday use. Customers consistently comment on how soft, sexy, and comfortable they are!
WAWO: Any tips on determining your perfect ZahZee size when shopping online?
SM: Yes! I always recommend that people size up, especially if they have a tendency to buy clothing that fits tight. Why? To minimize waste, ZahZee undies are created with only 4% elastic – this means our undies are a tighter fit and you'll want the extra room for comfort.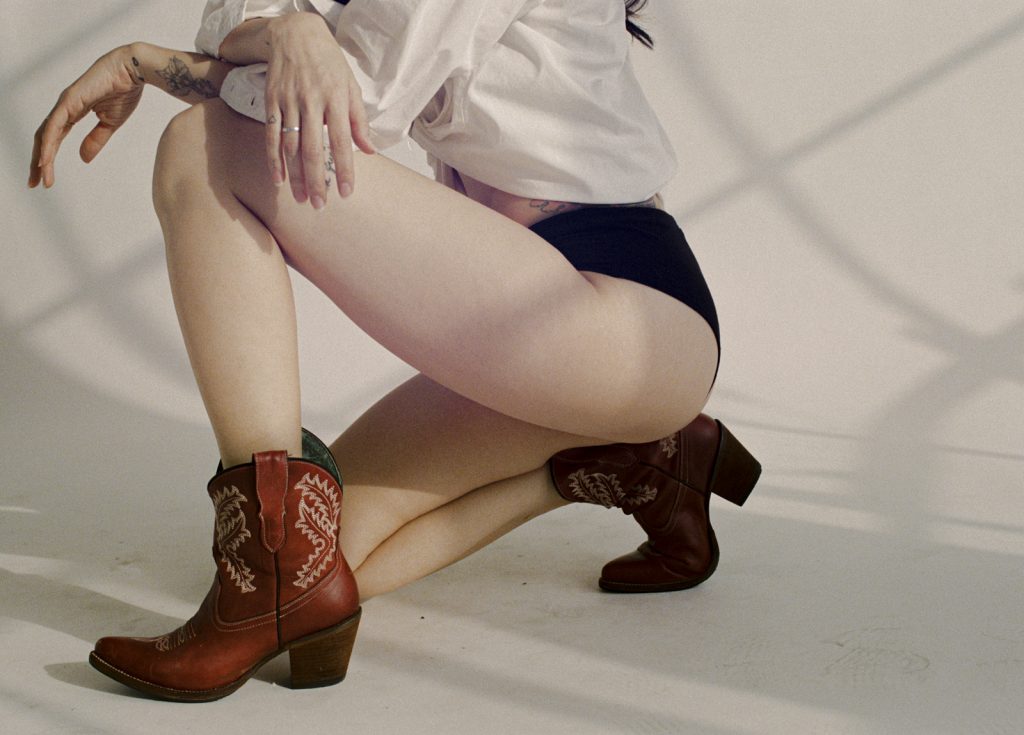 WAWO: Does hemp underwear require any sort of special care, or is it machine washable?
SM: I recommend machine washing the undergarments in cold water and hanging them to dry. Hemp is one of the most durable natural fibers on the planet, so it's built to last!
WAWO: Shannon, this has been amazing – thank you so much!
Ready to try a pair (or maybe three) of ZahZee's comfortable, durable, good-for-you AND good-for-the planet underwear? Start shopping right here! Don't forget to use code ZZBUNDLE to save 15% when you order 3 or more pairs.
You can also contribute to ZahZee's IFW campaign or keep up with the brand on Instagram @wearzahzee.