Youmie Jean Francois on Pivots, Perseverance, and Trusting Yourself Out Loud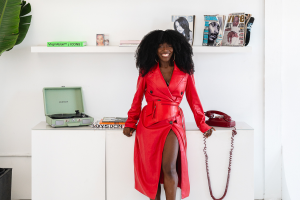 Picture this: one day, at the airport, you get a phenomenal idea for a business that combines two of your greatest passions: travel and wellness.
You go all in on bringing that dream to life… including working overnight shifts 6 days a week.
Then, right when you're due to launch, an unprecedented global pandemic arrives, your investors back out, and most air travel screeches to a halt.
Where do you go from there?
Well, Youmie Jean Francois knows – because it happened to her.
Youmie is a transformational speaker, travel & wellness consultant, and founder of Flex-N-Fly, a unique brand that offers pre-flight stretching & yoga classes, travel yoga mats, and minimalist travel bags (which were even featured in Forbes!).
If you've been around WAWO-land for a while, chances are you've heard Youmie's name or seen her work. We're big fans of Youmie around here – and you're about to find out why!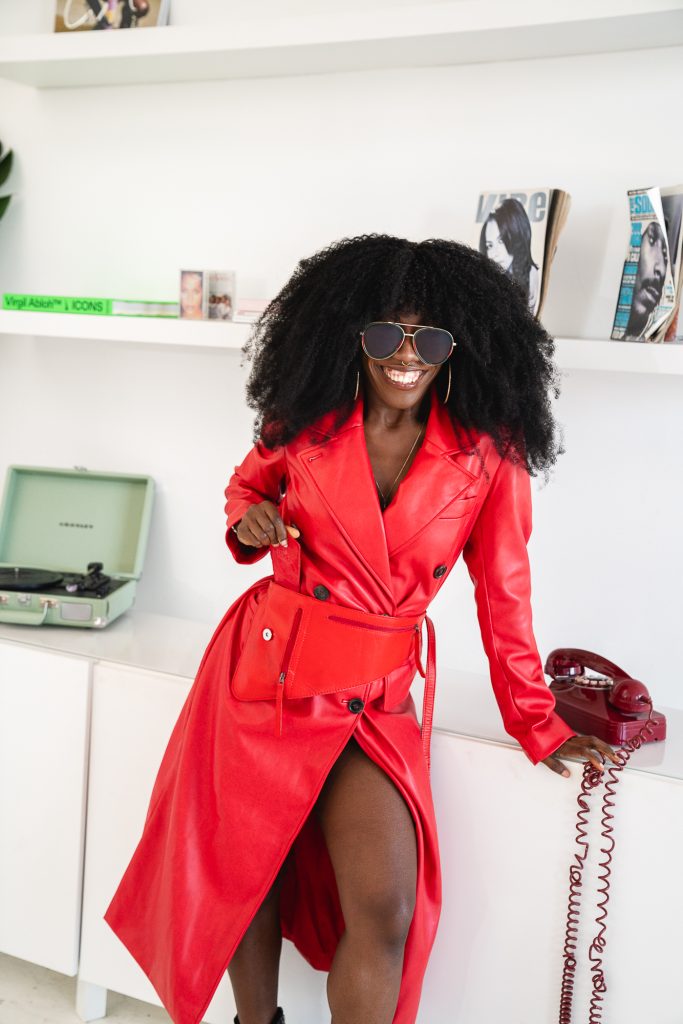 WAWO: Hi Youmie! Let's start with my favorite question: what's something that's bringing you joy right now?
YJF: Riding my bike around my New York neighborhood and the park. Drinking coconut water or my homemade mocktails. I make such good mocktails!
WAWO: Tell us the story of how you started Flex-N-Fly! How did you first get the idea, and what did the process look like?
YJF: I started Flex-N-Fly in May of 2018, after getting the idea at an airport in Morocco when I saw a man taking the time to go pray before his flight. I whispered to myself, "So many people experience anxiety at the airport – wouldn't it be great if we could have a stretching class?"
A couple of months later, I went on a trip to Israel during Passover, and the environment of chaos and anxiety at the airport confirmed my idea.
When I got back home in May, I immediately told my boss that she had me until Christmas, and that I was going to bridge the gap between my two loves – travel and wellness – by taking care of travelers who suffer from anxiety.
So, I worked overnight at the restaurant, 5 – 6 days a week from 5:00 PM – 3:00 AM. I saved up, hired a lawyer, and started the process of getting all of my paperwork in order. Crazy. I'm crazy lol.
WAWO: Amazing! We want to hear more about your background, please! How did it lead you to the work you're doing now, and how did your past experiences help make you especially great at what you do?
YJF: I'm originally from Haiti. Raised in the Bronx, NYC. I have a background in Education and the Arts. I was a professional dancer. I'm extremely stubborn so I knew eventually that I wouldn't work long-term for anyone but myself.
While I was touring, I noticed how much pain and anxiety myself and others faced at the airport. I love to travel. I have a tradition where I wake up in a different country every new year. I also love wellness. When I was younger, I didn't take my wellness as seriously as I could have.
With Flex-N-Fly, I wanted to bridge the gap between travel and wellness. But it's not my only goal. I have a lot more to share with the world!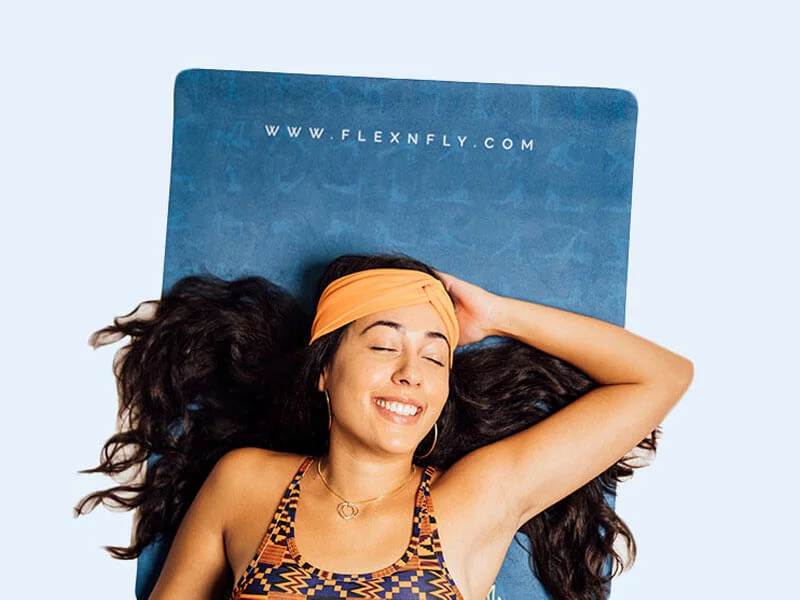 WAWO: What's something you do really, really well?
YJF: Pivot. I can start over at any time, change things up, and still succeed. I think it's because I don't have a specific way I want my success. If something isn't working, I'm not going to let my ego or my disappointment keep me there. I don't have the time or the luxury to not move forward.
WAWO: What's something you wish more women entrepreneurs knew or realized?
YJF: That you don't need to be perfect to be successful. It's okay to try and "fail" publicly. You're not always going to get it right. You need courage and a little more trust in yourself.
WAWO: Where do you find inspiration?
YJF: I usually find inspiration through the arts. Visual arts, film, television, books, and then my favorite: music! Music not only helps me escape – it helps raise my vibration. When I'm having a day, I put on Jay-Z and Burna Boy. Everything ends up working out. Everything.
WAWO: Do you have a business success story you're especially proud of? We want the details!
YJF: I have so many. I'd like to share one that I don't think many entrepreneurs share enough:
I'm really proud of the community that I've built. It's a slow, steady, consistent, and loyal community that shows up for me, mentions my company often in spaces, and loudly lets me know how proud they are of me. I'm not sure how I got so blessed but, they're really special. It's because of them really I get any of the accolades that I've received.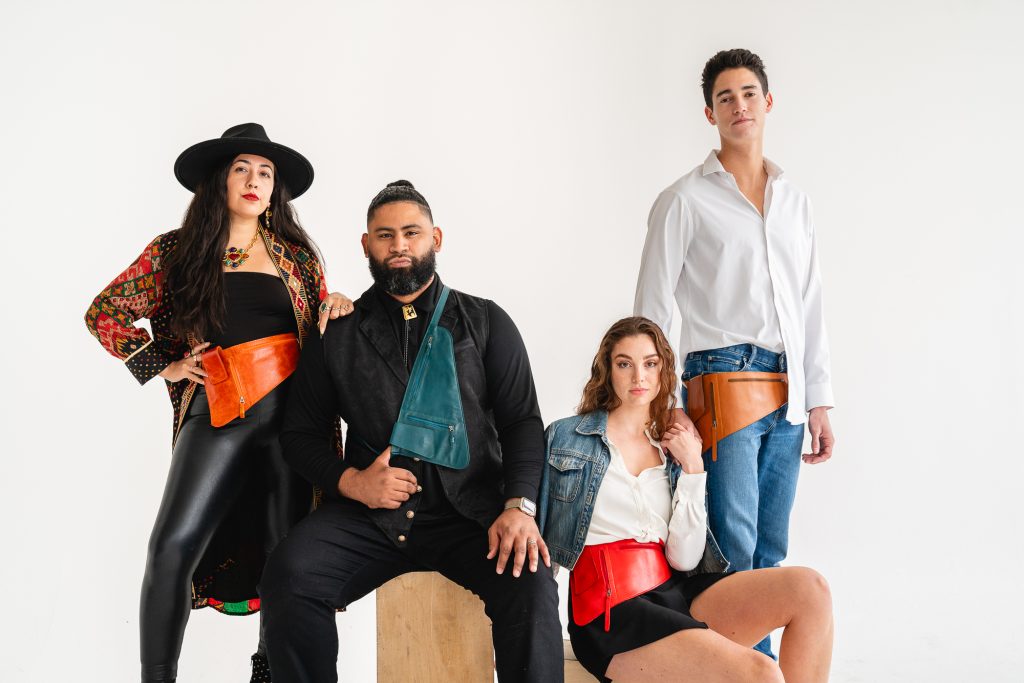 WAWO: If Today Youmie could go back in time and share one lesson with Past Youmie, what would it be?
YJF: Wow. These questions are deep. I would share with Past Youmie to urgently get rid of the people that you have question marks about in your life. Trust yourself louder – not just in silence. She will know what that means. 
WAWO: What are you most proud of?
YJF: That I didn't give up on Flex-N-Fly. When the pandemic happened and all of my investors dropped out, it was really frustrating… but I knew and I know that I have something special. I'm so happy I didn't give up. My life was in such a transition during that time. Wow, I'm so happy I didn't give up. 
WAWO: What's been one of the biggest lessons or challenges you've had to learn or overcome in your business journey? 
YJF: The waiting. When the pandemic happened, we were supposed to launch at the airport that spring. I had no professional experience in the travel space. I was so confused because I knew God gave me this vision to be at the airport. So imagine the very place that your business is supposed to be at is shut down and everyone is avoiding it.
The waiting period taught me a lot. It was the first 3 years of my business. Being on hold, rewriting my business plan to fit the new rules, reapplying – there's so much that people don't know. The waiting period is when you know what you're made of. It taught me that I can get through any and everything that comes my way.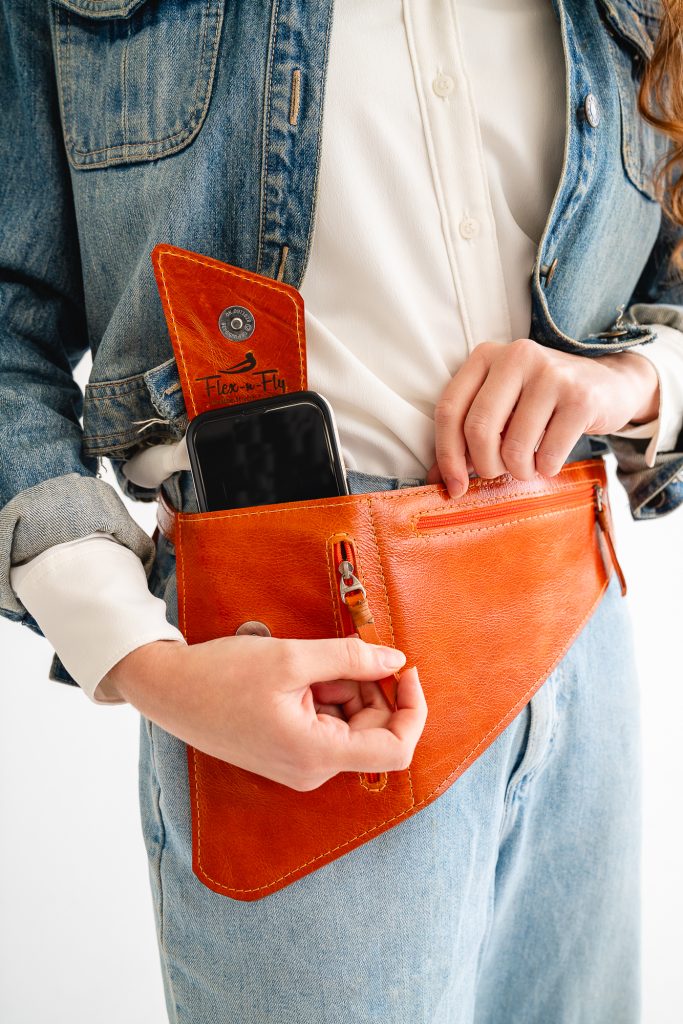 WAWO: What initially drew you to the WAWO community?
YJF: The Sisterhood. Entrepreneurship can be incredibly lonely. I loved that there was a group of women that I could learn with and from. I love all of the classes and speakers that come to offer up their knowledge.
It's also no secret that WAWO is one of my favorite websites. I absolutely love the way it is designed.
WAWO: Have you had any big wins as a result of being part of the WAWO Network? If so, we'd love to hear about them!
YJF: Being part of this community has changed my life. I've sold hundreds of products and I've had multiple people reach out for opportunities that always told me they found me from WAWO.
The community is also very kind – I know I can always find support. Lisa is always thinking of ways to help people find us. It feels so good to be part of a community that really cares.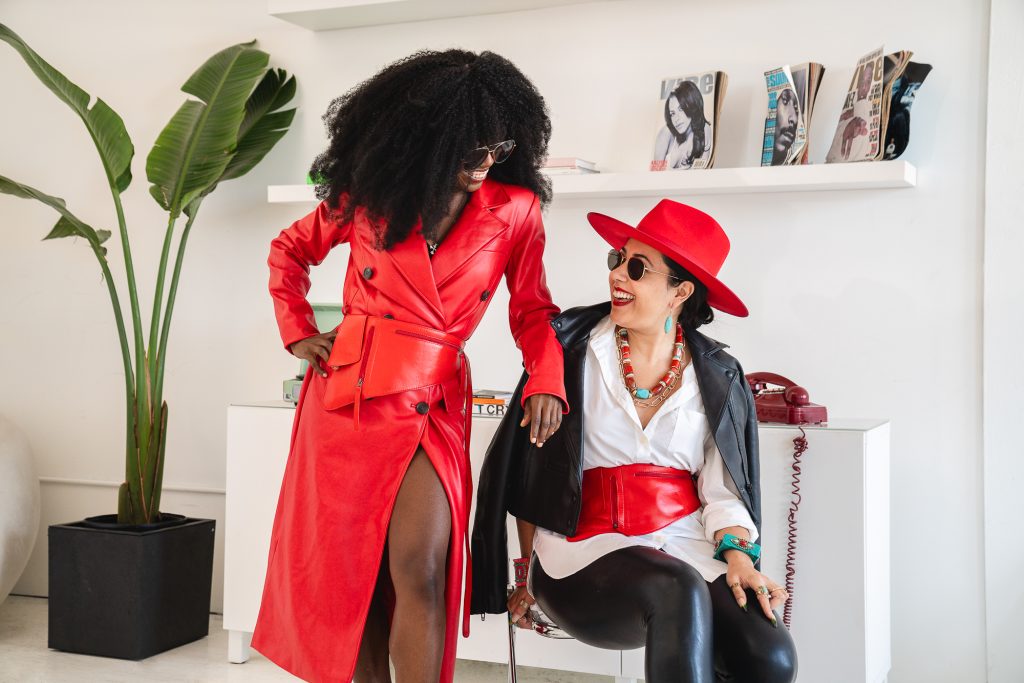 WAWO: What does the future hold for you and for Flex-N-Fly?
YJF: Everything. I'm announcing some amazing things in Quarter 4 that we have been working on for a while as well as some personal accomplishments. Just know that 2024, God willing, is just the beginning. AHHHH! I'm so excited.
WAWO: What would you like our readers to take away from your interview?
YJF: Women Entrepreneurs: I'm so incredibly proud of you all. Please be kind to yourself as you navigate through this world. The hard times that you will experience will have an expiration date. You're worthy of the success you desire.
WAWO: Youmie, this has been incredible, as always! Thank you so much for sharing your story with us. We have a feeling our readers are going to come away feeling pret-ty darn inspired, so where can they keep up with you online?
YJF:  If you want to get the ins and outs of how I run my business and keep up with me, please sign up for our email list on flexnfly.com and follow us on IG @flexnflyofficial, Facebook @Flexnflyofficial, and TikTok @flexnfly.
Pssst: want to check out Flex-N-Fly's The Flex|Bags and Blue Rise yoga mats? Shop here!