Wild Terrains: Travel Designed For Women by Women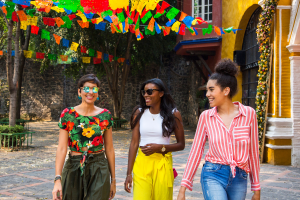 Last Updated: March 9, 2022
Every woman-identifying person knows there's something special about bringing women together. The connections, the conversations, and the lessons learned can be powerful beyond explanation. And getting women together who have diverse perspectives and different lived experiences can be even more powerful.
Lauren Bates understands and believes this concept deeply, and decided to infuse this special connection into her women-focused travel company, Wild Terrains.
Wild Terrains is a travel company on a mission to cultivate meaningful relationships that propel women forward. Wild Terrains specializes in small group tours for women of all ages and all life stages, with destinations that include Argentina, Portugal, France, Mexico, and most recently, Iceland. Lauren cultivates relationships with local women-owned businesses to create one-of-a-kind, uplifting experiences that truly can't be found anywhere else.
Read on to learn more about Lauren's entrepreneurial journey, her greatest challenges, and what's next for Wild Terrains!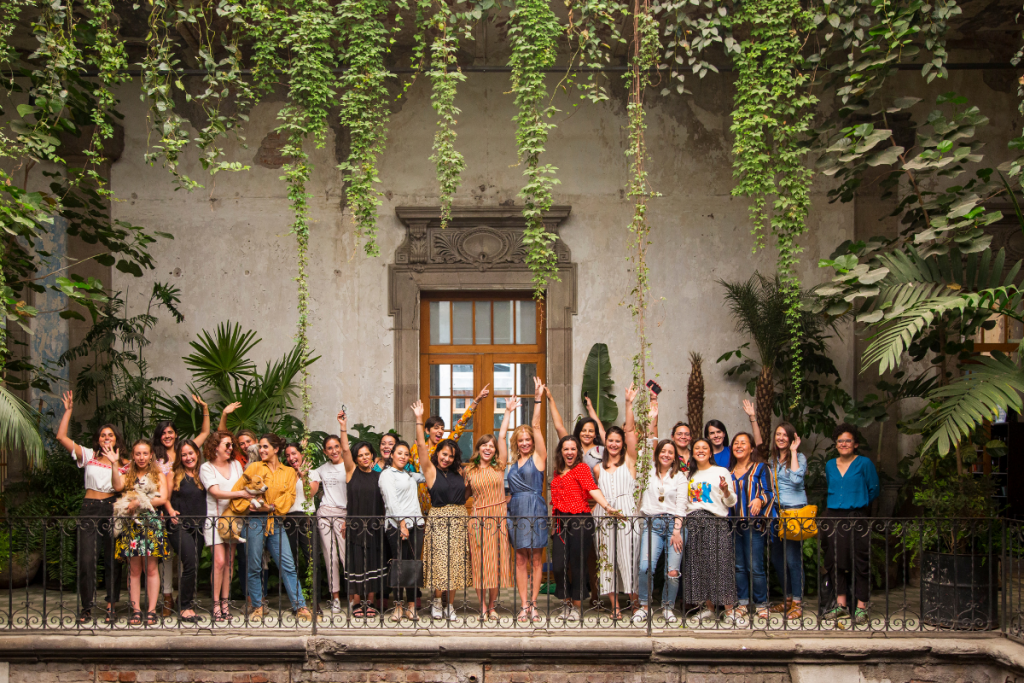 Erin Coles: Tell us about yourself, your background, and what you were doing prior to starting Wild Terrains?
Lauren Bates: Sure! My name is Lauren Bates. I'm the founder of Wild Terrains, a women's travel company that celebrates women hoteliers, chefs, artists, designers, and activists around the world.
I've spent the bulk of my career really understanding how to build brands that resonate with women. Before launching Wild Terrains, I worked in branding and marketing for about a decade. Most recently, I was the Chief Marketing Officer at the flower delivery startup, UrbanStems. Although I am a part owner of UrbanStems, Wild Terrains is my first solo venture as an entrepreneur.
EC: And what inspired you to start Wild Terrains?
LB: Like most entrepreneurs, I was looking for something I couldn't find and that frustrated me! Group travel options for women are actually super limited. Most trips center around a specific activity – like yoga or wellness. I was looking for a community-minded travel experience with dynamic itineraries that included food, art, culture, history and design. It didn't exist, so I decided to start my own travel company!
When I started digging a bit deeper into the travel industry, I realized most tour operators were not being mindful of whom they were supporting locally. I decided Wild Terrains would only work with local, women-owned businesses, and I built our trips in collaboration with these women. That decision led to the Wild Terrains you see today.
EC: What makes Wild Terrains so special, and different from other travel services?
LB: As far as I know, we are the only travel company who is fully transparent about where your tourism dollars are going – in our case, directly into the hands of local women-owned businesses. We are also the only travel company that lists our partners openly on our website. Most travel companies avoid doing this because it's a competitive advantage to keep this information hidden. We believe in celebrating the women we work with, and we think sharing this information openly is part of our secret sauce! If their businesses do well, our business does well, and vice versa! Why hide them?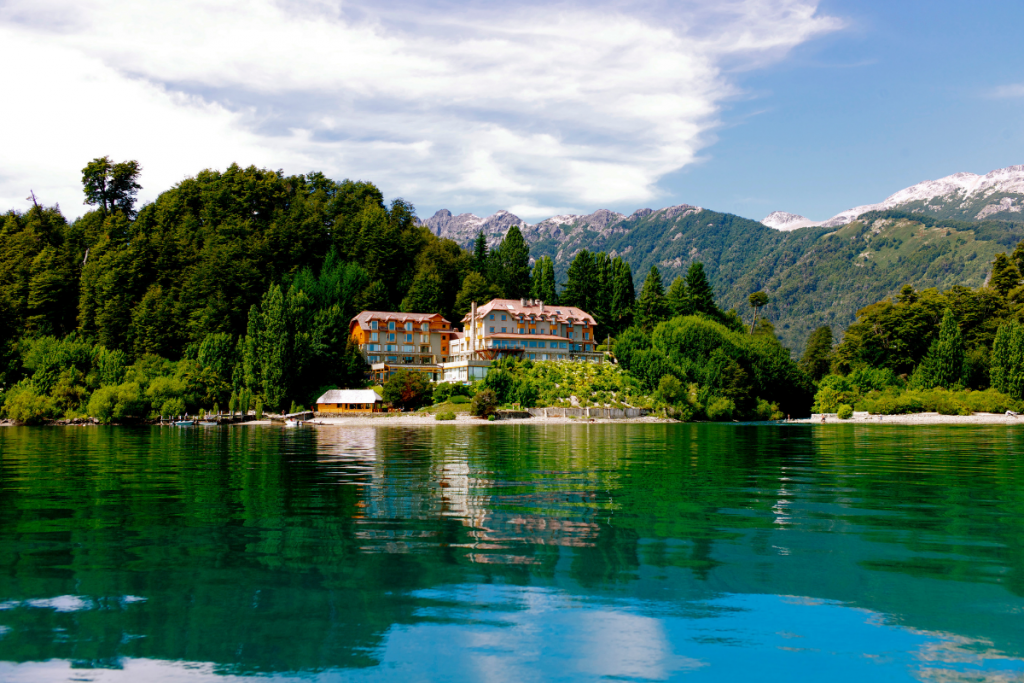 EC: I love that you share the information about your partners! So what destinations are available through Wild Terrains, and why did you choose those specific places?
LB: We currently offer group trips in Mexico, Argentina, Portugal, France, and Iceland! These destinations were chosen with a lot of care and time spent on the ground. What I love about these places is how warm and welcoming the locals are. We've built such close relationships with our women partners on the ground, and that really changes the dynamic on the trips. I always say going on a Wild Terrains trip feels like you're meeting up with a bunch of new friends in a new place.
EC: Are you planning to offer any new travel locations in the future?
LB: We just launched France and Iceland as new destinations this year and will be running the first Wild Terrains trips in each location in the coming months.  We are always scouting the next locations and will likely release two new locations early next year as well.
EC: I know Wild Terrains focuses on transformational experiences that are different from the "cookie cutter" experiences you may see with other tours or travel companies. Give us an example of a couple of those experiences!
LB: All of the activities on our trips are things you cannot book outside of a Wild Terrains trip. Because we partner with local women who are super talented in their vocations, they are also super busy running their businesses, and they don't normally open their doors to visitors.
We like to show what it's really like to live and work in these places, so many of our experiences take our travelers into the private homes and studios of our partners. In Portugal, we partner with artist Vanessa Teodoro and she teaches our travelers how to graffiti on a big wall in the center of Lisbon. In Argentina, we visit the home of leather shoe designer Katherine Theobalds for champagne and shoe shopping! Starting this year in South Iceland, we'll join Íris Ósk Laxdal, Founder of Andan Skincare for an outdoor spa day in one of Iceland's oldest geothermal swimming pools.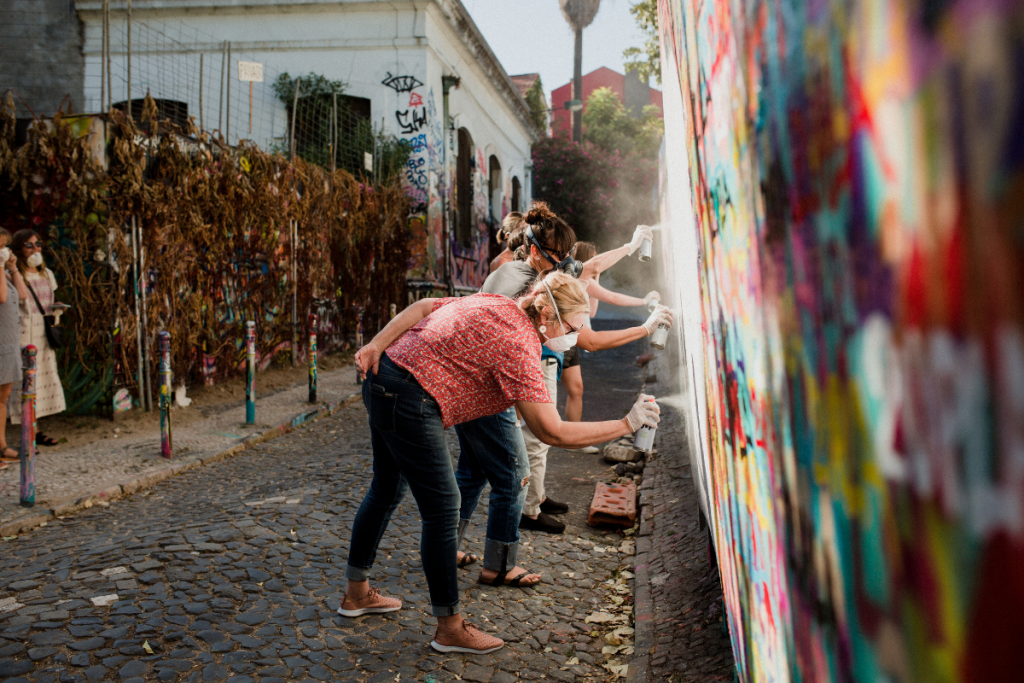 EC: This all sounds like so much fun, and I love how unique each experience is!
As a travel company, the pandemic must have presented some challenges! Tell us a little about how you navigated the COVID-19 pandemic throughout 2020 (and the start of 2021), and what that process was like for you.
LB: Yes! It's been a really tough year – and not just for us – but for all of our partners around the world. We're super grateful for all of our travelers who stuck with us through many reschedules, and we're so excited to be traveling again! I've felt lucky to be surrounded by a community of resilient and innovative women.
EC: And how is Wild Terrains doing now that travel is coming back!?

LB: Our trips are almost completely sold out for 2022 trips and we are in the process of finalizing our 2023 schedule and beginning to launch those trips. I think people really need something to look forward to on the calendar, so we've seen a lot of advanced planning and bigger groups of family and friends planning to travel together.
EC: That's so incredible!! And congratulations on launching a new online shop at the end of 2020!! What prompted you to offer these products in addition to the trips?
LB: Thank you! The Shop gave my creative mind something to do when things were locked down! I was also super happy to support a Mexican brand I really believe in. We partnered with Amor & Rosas to hand-embroider and manufacture most of the things in our shop. This project created jobs for many indigenous Mexican women who were without work during the pandemic.
EC: What does it take to plan a trip? What is the process like, and how long does it take you from start to finish?!
LB: It's honestly so much work! Each destination takes about a year from start to finish. The first few months are strictly research. We have a team of amazing interns who help with the research, because it is such an extensive, time-consuming project. The next phase is scouting, which is the most fun! I typically spend a couple of months in the actual destination meeting potential partners, testing out the hotels, and figuring out what the itinerary will look like. The last phase is finalizing the itinerary and all the nitty gritty details, before releasing the trip to our travelers.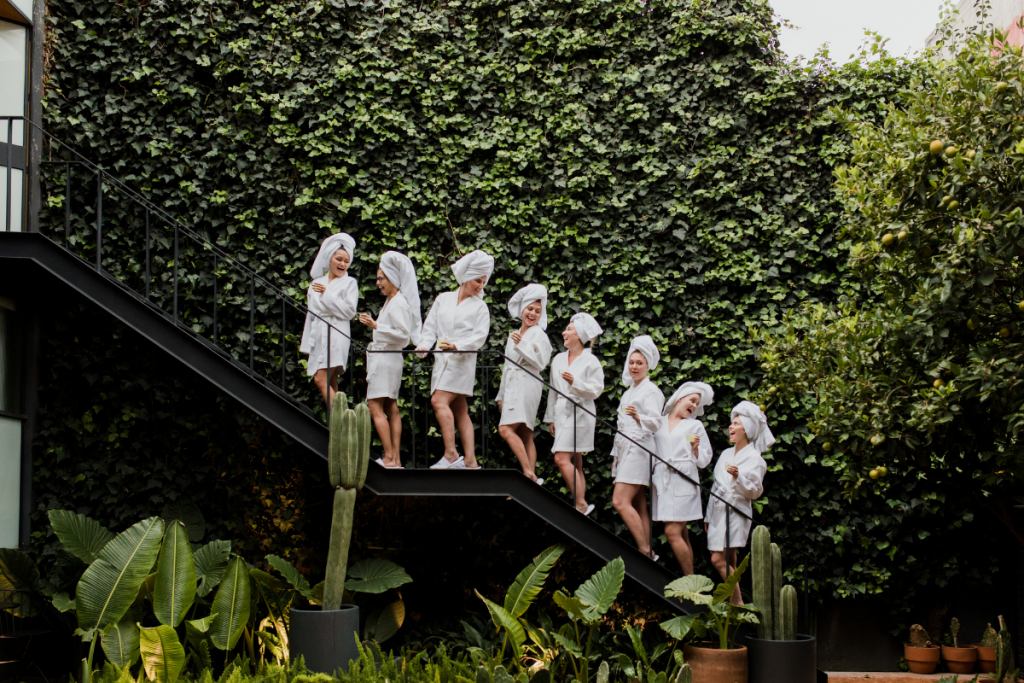 EC: Ooo, scouting definitely sounds like fun!! How do you generate interest in your brand, and how do you go about educating your customers about your travel services? What strategies and platforms are you using?
LB: Outside of the actual trips, we are a strictly digital company! I think our website and our Instagram do a lot of the talking for us. I think compared to other travel brands, we've made it really easy to explore our trip offerings and book online. We also have a super loyal group of regular travelers who are constantly sending their friends our way.
EC: What has the customer feedback been like? Share some of the rave reviews your customers have given you!
LB: Our travelers are seriously the kindest human beings! After trips, I've gotten handwritten letters and lovely emails that have sometimes brought me to tears. We have all 5-stars on Google reviews, but sometimes I think even these stellar reviews don't do our community justice. It's such an amazing group experience.
"I feel so lucky to have traveled to Portugal with Wild Terrains last fall. Every detail was so incredibly well thought out, from the beautiful hotels we stayed in, to the interesting daily activities (not even close to being on my tourist radar!), to the amazing restaurants. My favorite was the wine tasting day in Duoro Valley – the owners of the winery were so lovely, and made our experience feel so personal and special. They invited us to have lunch with them in their private kitchen and broke out some of their library wines which was a major treat. Lauren is so gifted at planning and leading trips and does SO much research to ensure that all the selections are the VERY best. They are truly the most perfectly curated trips – and that is coming from a very selective traveler. I can't wait to take another trip with them after the craziness of 2020 is over!"

Amy Gatzert
EC: Who are your ideal customers?
LB: We've gotten really clear about this in the past year. Wild Terrains is a positive, gender-affirming space for all women and non-binary individuals who are comfortable in a space that centers the collective experiences of women. We welcome all ages, abilities, and bodies. We reject racism, xenophobia, transphobia, homophobia, and ableism.
EC: Love that!! What has been your biggest challenge in building your business thus far?
LB: Definitely COVID-19! But I've found the silver linings. Slowing down and dealing with all of our trip reschedules gave me the chance to get on the phone and talk with hundreds of our travelers. I've gotten really great insight into what they want from their travel experiences moving forward, and I think the next phase of Wild Terrains is going to be our best yet!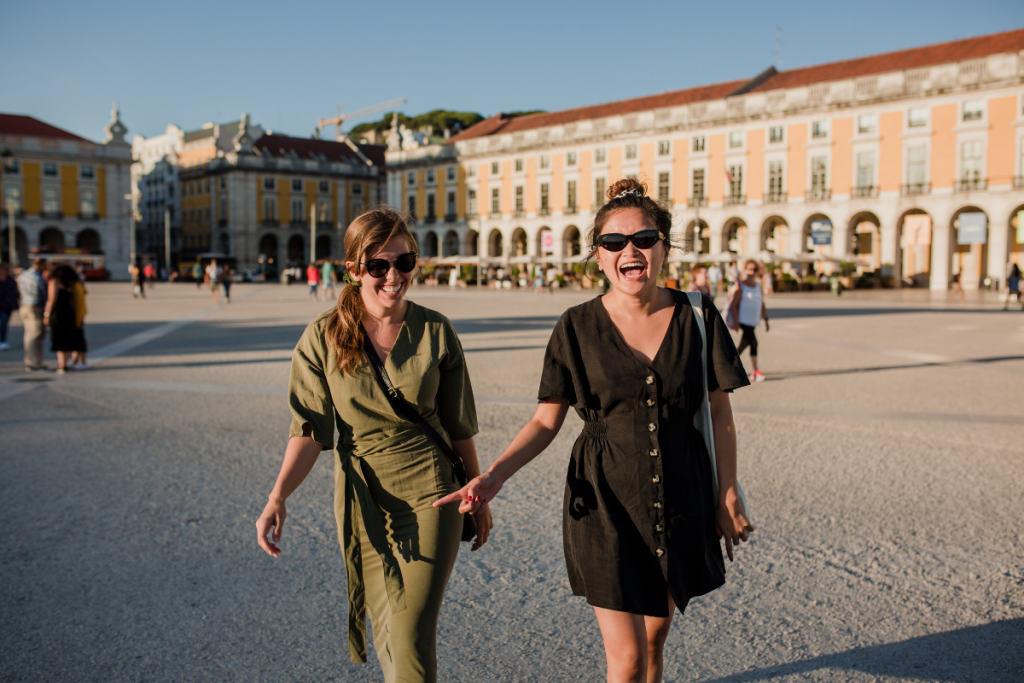 EC: How has your background helped you be successful as a business owner, and what is something you learned once you started your own business?
LB: I've actually really changed how I "do business" now that I run my own company. Before Wild Terrains, I worked in pretty stressful jobs at companies with lots of VC funding and insane growth goals. That combination didn't bring out my best self as an employee or as a manager.
Now, I'm not so hard on myself. I chose to self-fund Wild Terrains instead of pursuing outside funding. This means we'll grow slower, but it also means I can set the pace and the goals. I've found I'm much happier in all aspects of my life after making that decision.
EC: What is the best piece of business advice you ever received?
LB: "Build it and they will come." A dear friend told me this, and I always repeat this phrase in my head when I get nervous about testing a new idea. Unless you are already an entrepreneur, I don't think people realize how scary it is to release a new idea into the world. It does get easier with practice, but sometimes I still feel imposter syndrome!
EC: And what advice would you offer to a fellow entrepreneur hoping to break into the travel space?

LB: Don't take shortcuts. Lots of travel companies sell trips that they don't even operate themselves (which still boggles my mind!). I ran across one company that offered trips to Argentina and the owner had never even set foot in Argentina! I really believe that customers can feel authenticity. So, make sure you're doing the hard work, and actually investing time and resources in the destinations you're going to promote.
EC: What are some of your proudest moments as a business owner?
LB: Honestly, anytime I stop to think about what we've built, I'm in awe. I'm in awe that this is my job – it's so so fun! I feel very blessed.
EC: When you're not working on Wild Terrains, what are you doing?
LB: When I'm not traveling, I'm usually at my (new!) home in Brooklyn, New York hanging out with my partner Will and our pup Ollie. I love to cook, read, garden, and host dinner parties. I'm also pretty active, so we make sure to get outside for lots of hikes and adventures.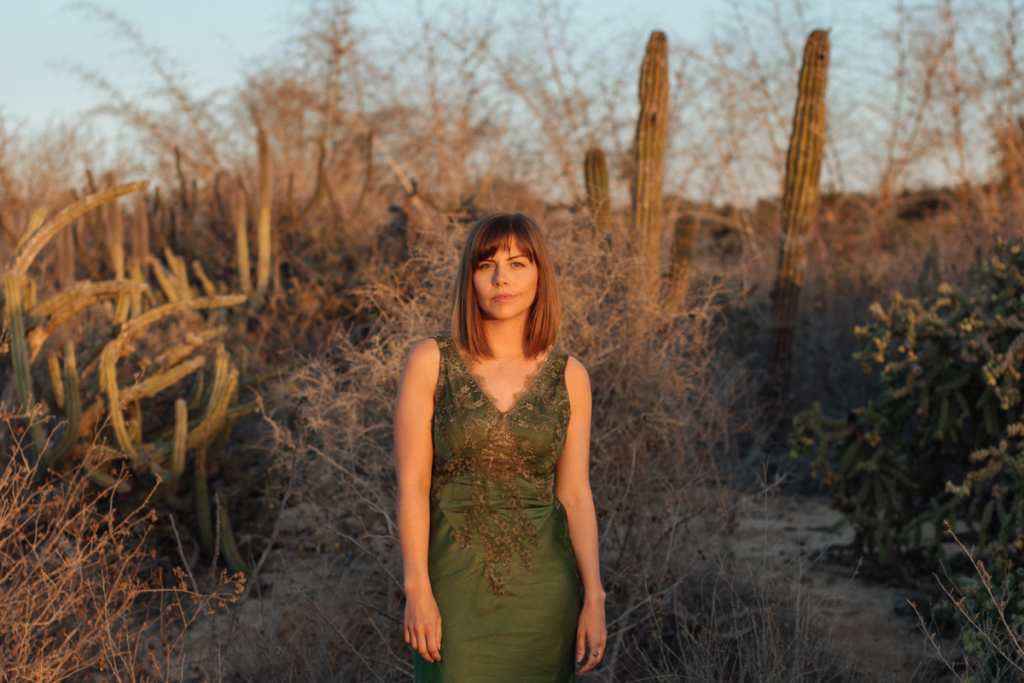 EC: How do you balance or integrate all the facets of your life – all while making time for personal relationships and self-care?
LB: It's a constant effort! Outside of COVID times, this job has me on the road about half the year, which means I miss birthdays and impromptu gatherings all the time.
Lately, I've been really focused on pushing myself and others to take more vacation time. I read something recently that said more than half of Americans don't take their full PTO each year. I also know plenty of people who take vacations, but still check work email the entire trip and never truly disconnect.
As my own boss, I don't really have PTO, so I sometimes feel guilty taking time off (which is crazy considering I run a travel company!). Someone recently told me that it should be a ritual for every entrepreneur to schedule all of their vacations for the year in January, so I'm trying that out this year!
EC: What's next for Wild Terrains?
LB: We're really just focused on just creating incredible travel experiences for all of our travelers. We are adding some even higher touch elements to our trips, and expanding our team. We're definitely in a growth phase!
Who else is ready to book a trip right this second!? If you're ready to take the vacation of your dreams with Wild Terrains, check out their full calendar with dates and destinations! You can take a solo trip, or grab your gal pals or your Mama for a friends & family trip! Whatever you choose, book soon – because these trips sell out FAST!