WAWO's Small Business Saturday Roundup 2018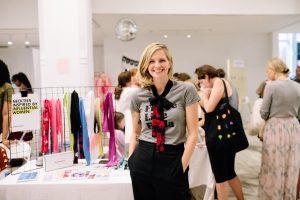 Throughout history, women have been underrepresented as the brilliant, capable, impactful, essential, powerhouses that we are and have received little recognition for the immense value we add to our economic landscape.
We Are Women Owned is on a mission to change that providing women business owners with opportunities, resources, support and confidence to help them achieve their goals & sustain their businesses in a workforce that often neglects to aid women with the financial support necessary to help their businesses thrive.
While WAWO has a long way to go in terms of the reach and impact we hope to attain in the future, we owe the amazing growth of our business & community to:
the women in our sisterhood who have shown up so beautifully for themselves and for one another, learning to take ownership of their worth, proudly embodying the fierce female founders they are and proving that we are, in fact, stronger and have the ability to achieve more together
those who have believed in our mission and vision, have helped spread the word about our initiative, volunteered their time, services, connections & wisdom to help us expand with what little resources we had
We wouldn't exist, have had as much fun or experienced this type of fulfilment without you. And, for YOU, we could not be more thankful!
This Small Business Saturday we're celebrating the fearless founders of women-owned and operated businesses with a little boost between Black Friday and Cyber Monday!
Whether it's a note of appreciation, helping spread the word through friends, family and your social platforms or voting with your dollars, we highly encourage you to consider supporting female founded companies this holiday season!
---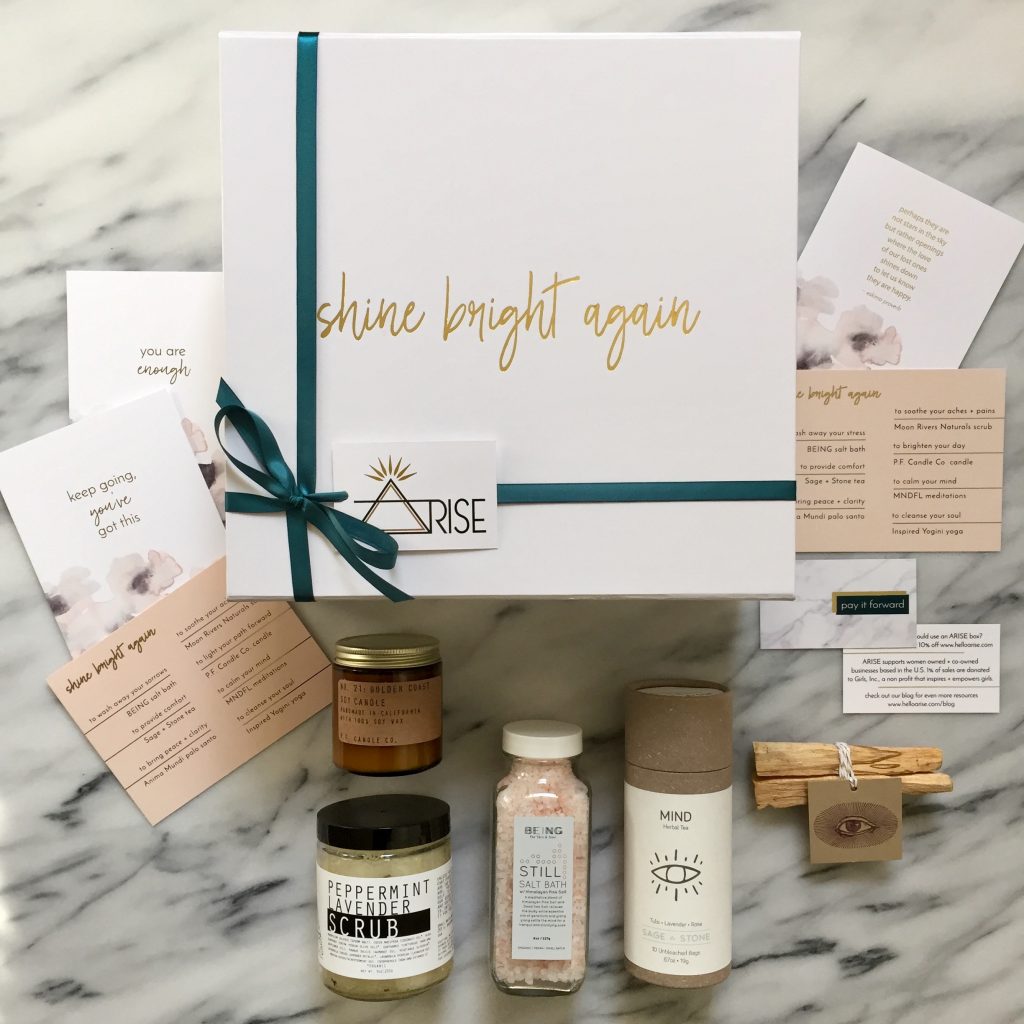 ARISE
ARISE is the self-care gift box to nourish your loved one's mind, body, and soul so they can shine bright. Its gift boxes offer hand-curated products from women-owned businesses based in the USA and include both physical products as well as custom yoga and meditations accessed digitally. A percentage of sales goes to Girls, Inc., a nonprofit inspiring all girls to be strong, smart, and bold.
The holidays can be difficult to navigate after a loss, gift your loved one the self-care tools to support them on their grieving journey. ARISE is offering WAWO readers 10% off so you can help someone special shine bright this holiday season — use code SBS18 at checkout through 12/19.
Find ARISE on Instagram @helloarise
---
Litty Bird
Litty Bird is for the woman who has everything, except for a good way to carry it all. Its bags are multifunctional and feature ergonomically comfortable straps.
Its Wide Wing Straps can be used as a cross-body strap or transformed into a shoulder strap and can be used as a backpack when paired with the Dinah Tote.
The Dinah Tote is three bags in one, quickly expanding to nearly twice the size for the days you need to carry a little more.
Litty Bird is offering 10% off for WAWO's Small Business Saturday Shoppers — use code WAWOSBS at checkout through 12/31.
Find Litty Bird on Instagram @littybird
---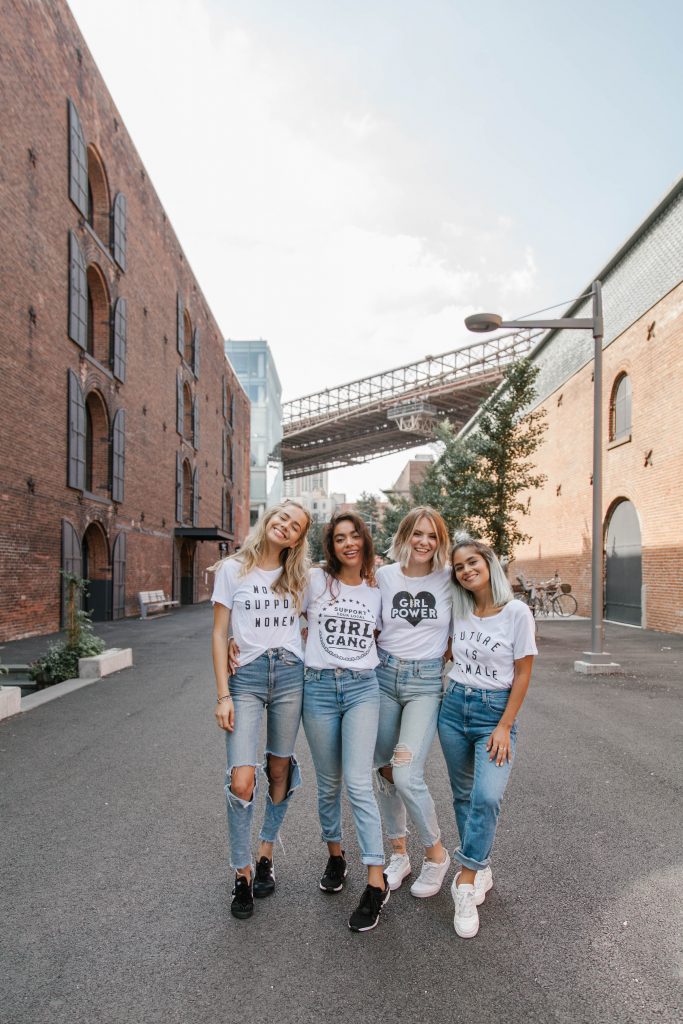 Social Sunday
Social Sunday is woman-owned graphic clothing line ethically made in the USA and hand-printed in Brooklyn, NY. Its clothes are made for the go-getter that lives for the balance between an active lifestyle and relaxing self-care Sundays.
The brand aims to create clothing that you'll love the look and feel of, but also feel good about wearing — making customers feel both physically comfortable and empowered.
Social Sunday strives to empower others and support other women-owned businesses, it values collaboration over competition, and building community.
Enjoy Black Friday early this year with Social Sunday — use code TAKE40 to get 40% off sitewide 11/23 – 11/25.
Find Social Sunday on Instagram @socialsundaybk
---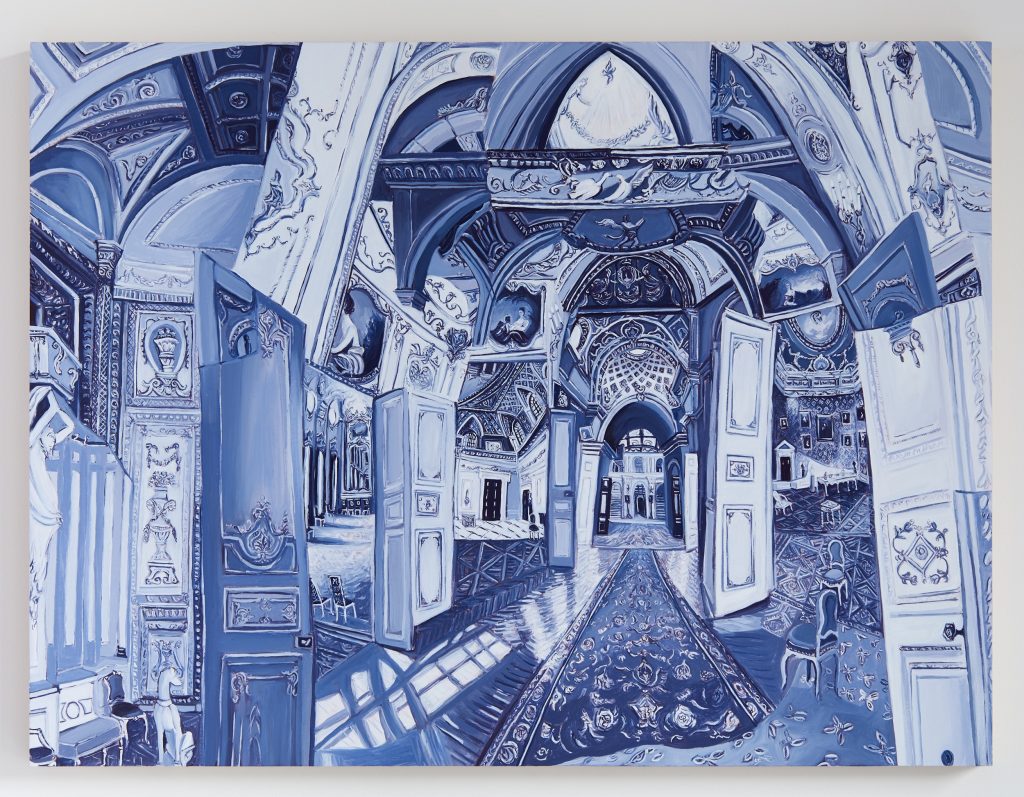 Collective 131
Collective 131 is the first woman-owned, online art gallery that exclusively features emerging and mid-career female artists. It aims to promote women in the arts industry, while also allowing new and seasoned art collectors to find work that they love and buy it without any fuss or intimidation.
From abstract to figurative, all artwork is original, and prices start at $100. Collective 131 has something for everyone.
This Small Business Saturday, Collective 131 is offering WAWO readers FREE SHIPPING with the code SBS2018. Browse the collection and adorn your walls today.
Follow Collective 131 on Instagram @collective131
---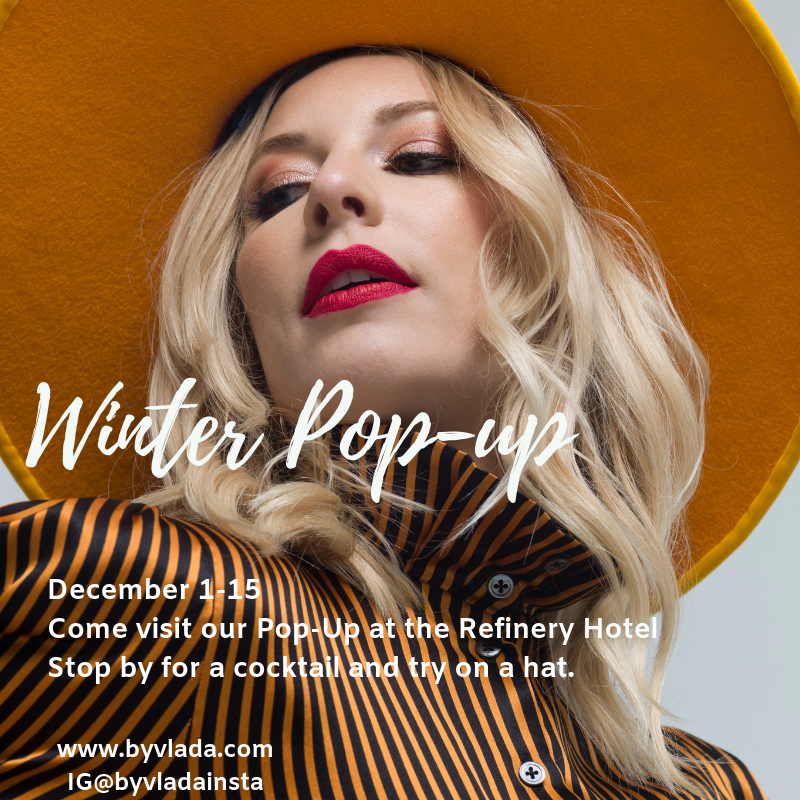 ByVlada
ByVlada is a modern-day milliner based in New York City who's inspired by the drama of womenswear in the early 20th century and the belief that everyone should own a beautiful hat.
Woman-owned and made each hat is hand blocked, worked, decorated, and sewn by hand using high quality felt and straw materials at ByVlada's New York City studio. The brands' raw materials get sourced from unique suppliers in the United States and Eastern Europe.
Enjoy 15% off ByVlada hats through 11/30 with code WAWO.
Follow ByVlada on Instagram @byvladainsta
---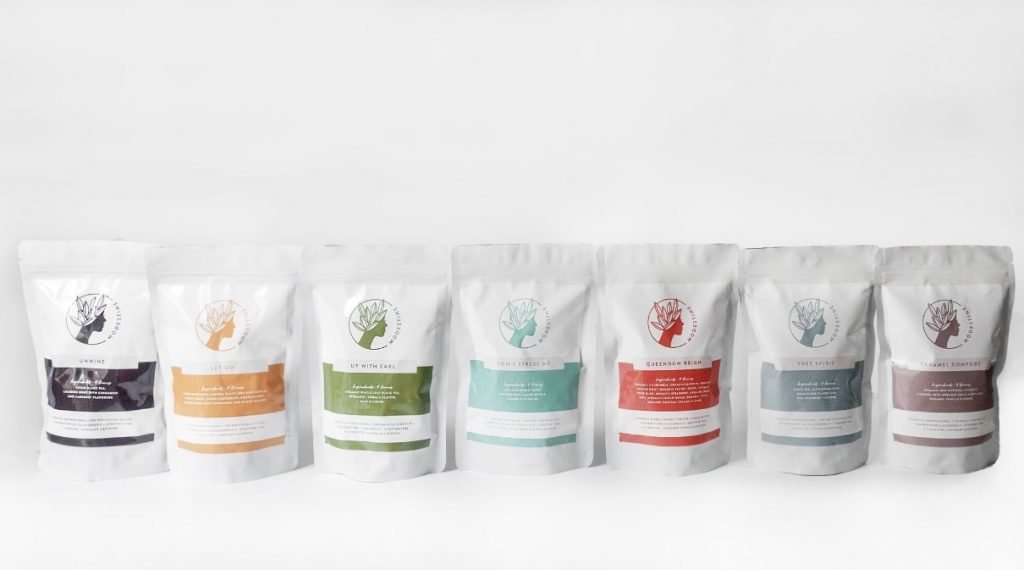 Modestine Tea
Modestine Tea makes high-quality hand-blended teas made for women, by women. Its tea blends support body, mind, and spirit. Modestine Tea aims to elevate joy as a path to wellness and hosts tea party celebrations for personal and professional expansion. Certified tea sommelier, Laura Cepeda founded the brand.
Enjoy free shipping on all orders, plus 20% discount on Modestine's champagne and wine-flavored teas — use code WAWOSBS.
Find Modestine Tea on Instagram @modestineteas
---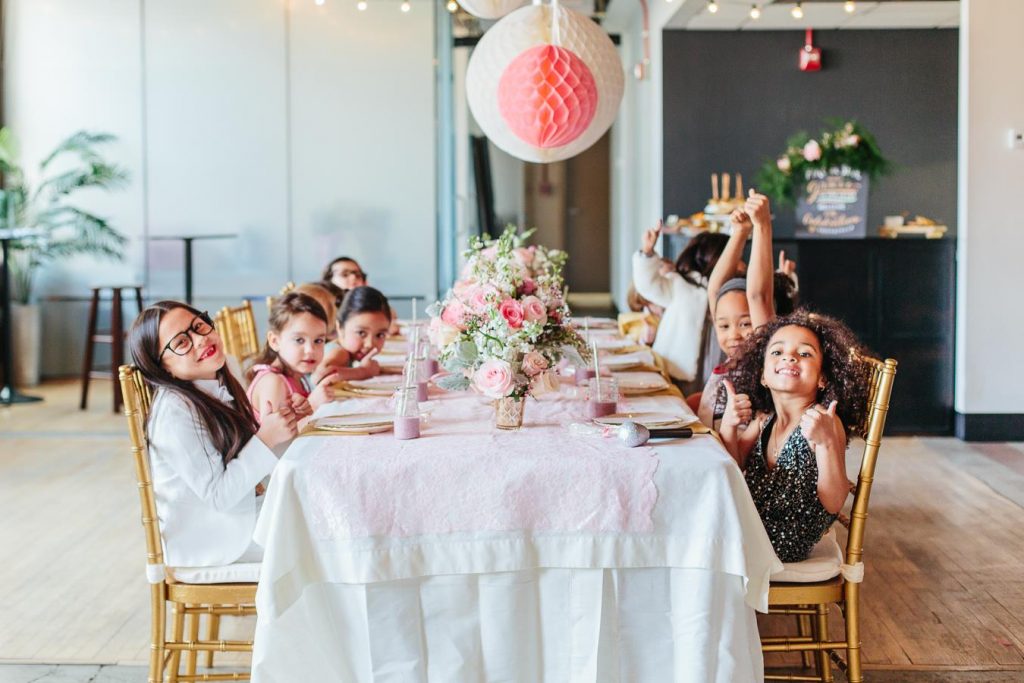 Little Birdies Boutique
Little Birdies Boutique™ takes a southern approach to childrenswear offering nostalgic traditional clothing mixed with fun playful styles. Located in the heart of Georgetown, you can shop upscale children's clothing, shoes, and accessories from newborn up to size 14.
Enjoy 15% off your entire online purchase — use code WAWOLOVE at checkout until 2/28.
Follow Little Birdies Boutique on Instagram @littlebirdiesboutique
---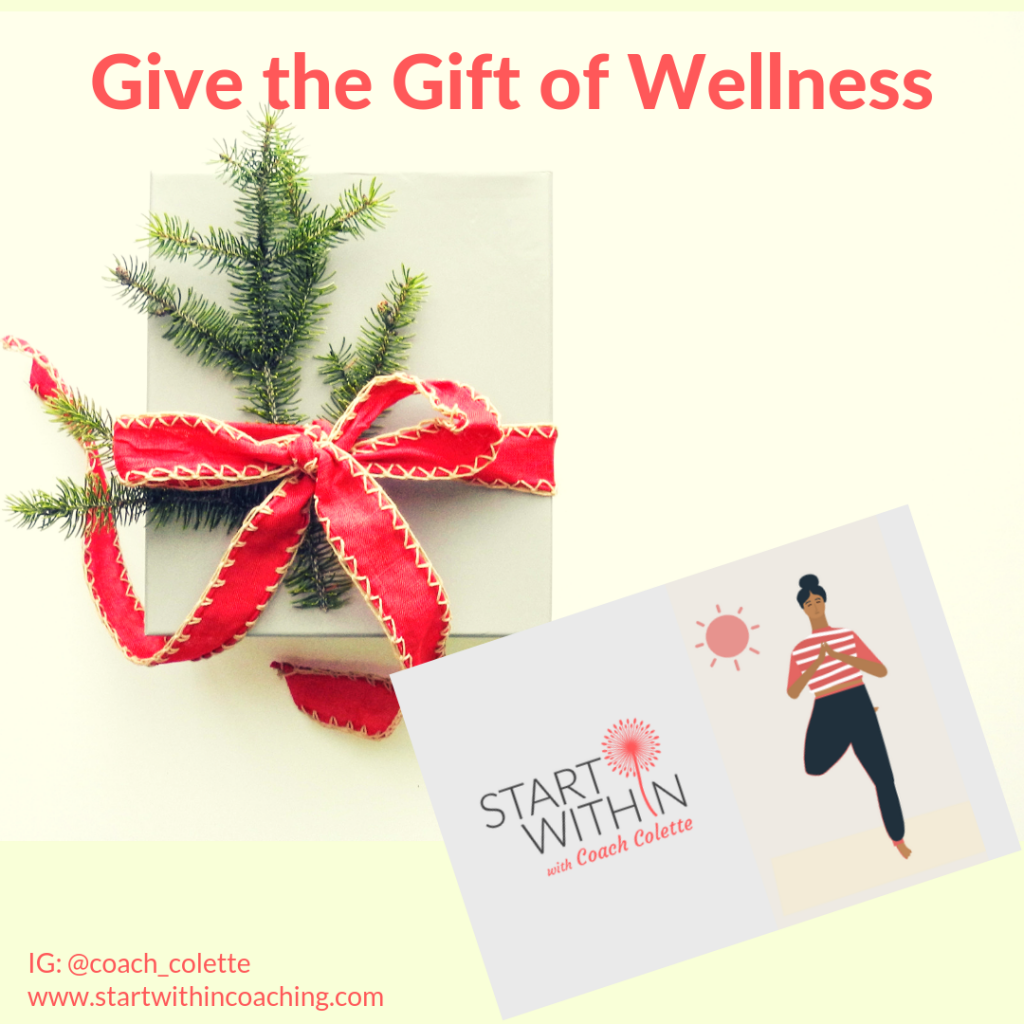 Start Within Coaching
Start Within Coaching helps busy women put themselves and their health first so you can feel rested with enough energy to succeed professionally, and care for your loved ones. Its individual and group services are focused on self-care, mindfulness, and resilience to guide you on your path to wellness and freedom from being overwhelmed.
Founder, Coach Colette Ellis is an advocate for your wellbeing. In addition to facilitating workplace programs, she offers private coaching and is headquartered in Chelsea and HealHaus holistic center in Brooklyn.
Start Within Coaching believes health is the most precious gift you can give someone you love (or treat yourself with). Give the gift of wellness this year to help your BFF, mom, or sister relax and get a jump start on her New Year's intentions. You can redeem gift cards for private sessions — or plan a women's wellness party for your next birthday or special celebration.
Find Start Within Coaching on Instagram @coach_colette
---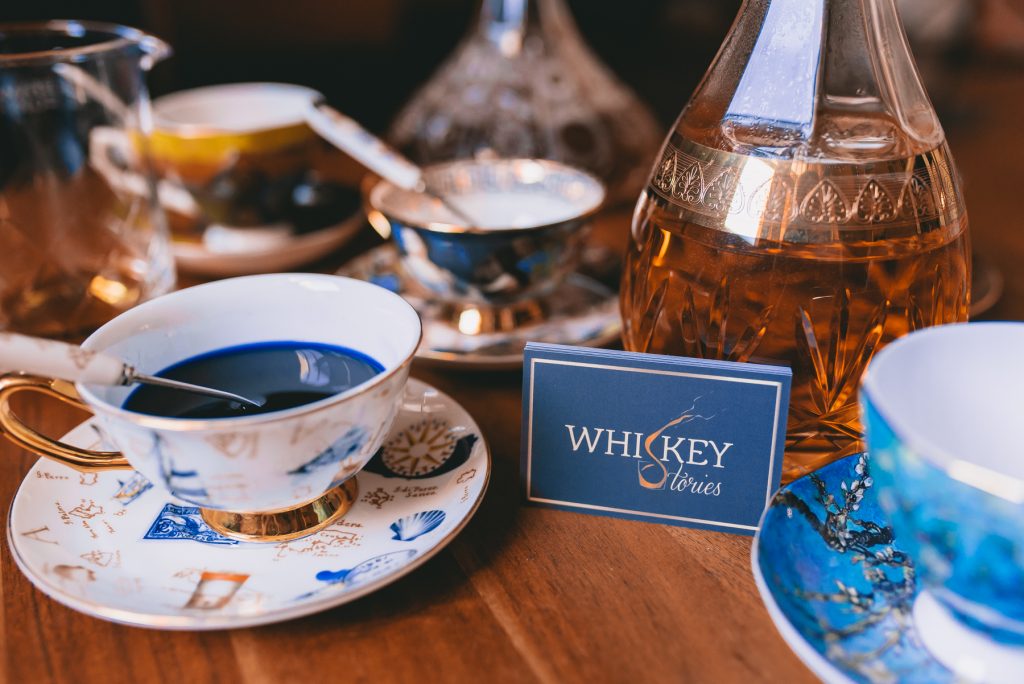 Whiskey Stories LLC
Whiskey Stories is an immersive, sensorial, Michelin guide recommended luxury whiskey tasting and experience company where no two experiences are alike. It offers a variety of signature whiskey experiences to choose from at obscure locations.
Experiences are hosted by founder, Rachna Hukmani, who has over 11 years of whiskey marketing and innovation experience, having helped launched legendary brands like The Macallan 12 Double Cask, Highland Park Magnus, and many more. Also an actor, comic, and storyteller her experiences will leave you feeling enticed, entertained, and loving whiskey.
For the month of November and December Whiskey Stories is offering reduced priced tickets at $35 — view the events calendar here and use code holidaystories. Select events will feature highly exclusive limited edition bottles, gift giveaways, and a grand bar cart raffle prize all thanks to to the generosity of whiskey industry influencers.
Find Whiskey Stories on Instagram @whiskeystories
---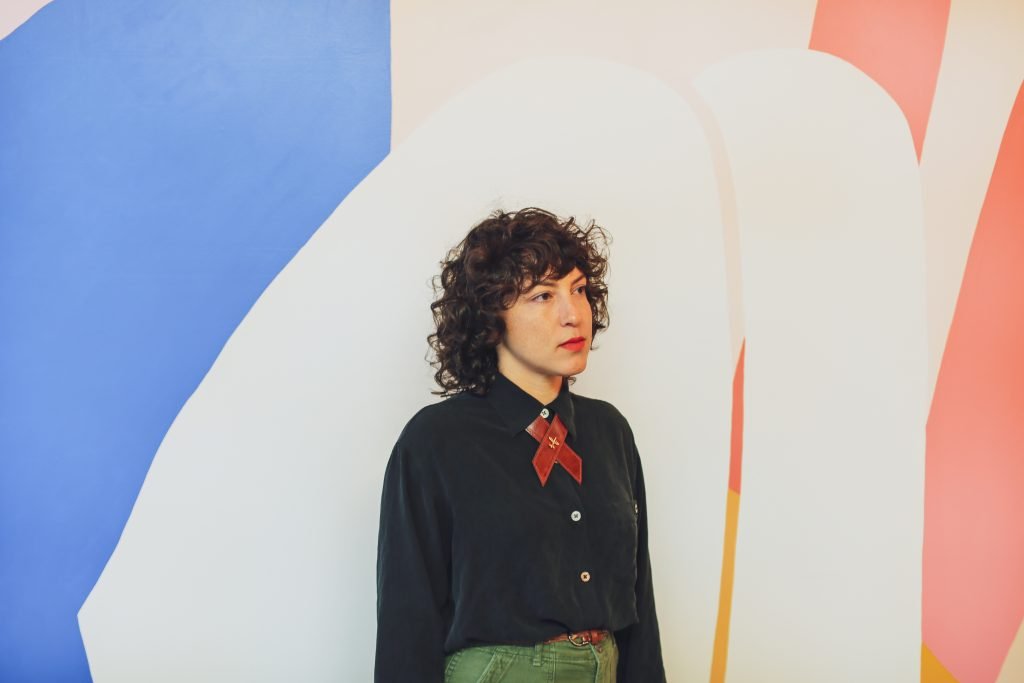 andieanderin
Andieanderin designs neckties (aka pussy-bows) for women and girls. Inspired by influential women from history and today, its collections include designs such as "Parton our Fringe" inspired by Dolly Parton, "FLOTUS with the MOSTUS" for Michelle Obama, and "The Brave One" for Malala Yousafzai.  
Most styles are 100% silk, and all collections get produced in the USA. Additionally, each necktie is accompanied by a storyboard that highlights the accomplishments of the woman that inspired the design.
From Black Friday through Cyber Monday, (11/23-11/26) andieanderin is providing free shipping on all orders, plus when you buy one necktie, you get 25% off the second necktie — no code required.
Find andieanderin on Instagram @andieanderin
---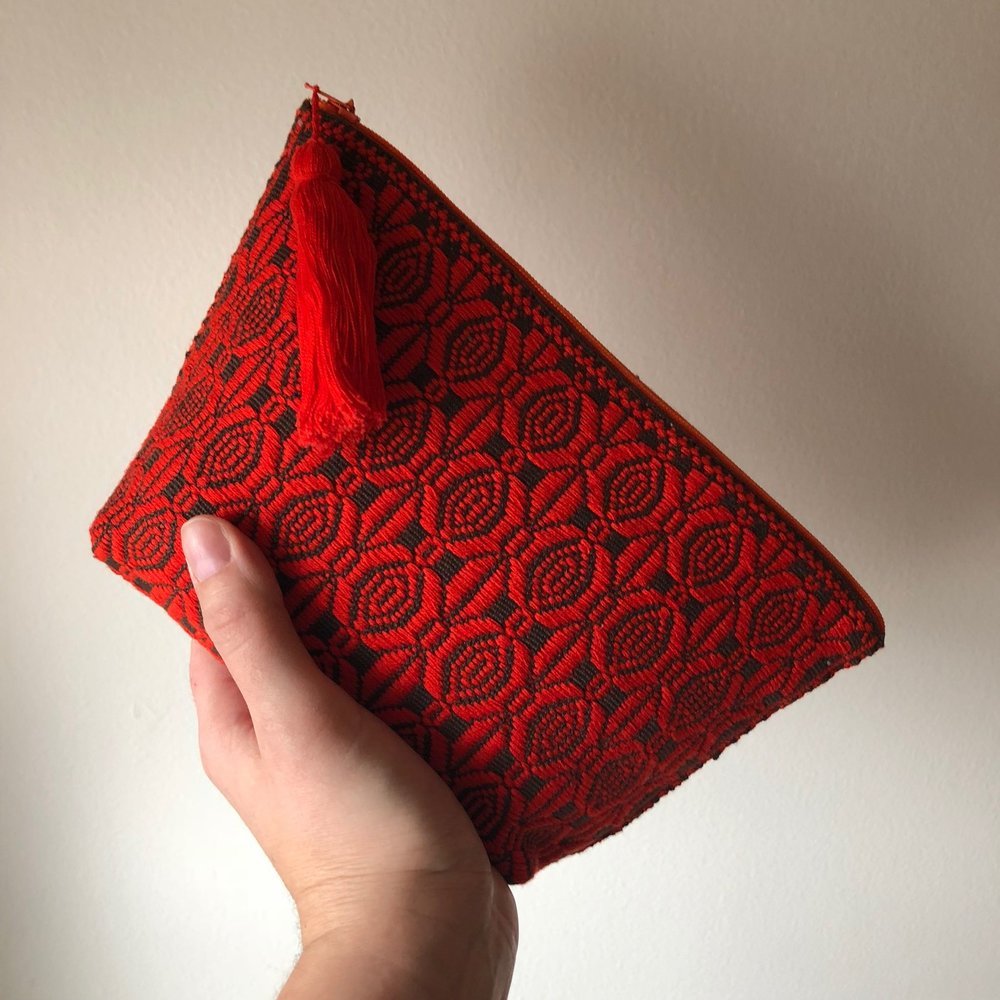 CUBAFRIDA
CUBAFRIDA is a company born from the idea that the world is a better place when it's full of beauty. Its wares get sourced in Mexico, straight from artisans, or the people who support them, including hand-loomed towels woven on pedal looms in Oaxaca, clutch pouches woven on backstrap looms in Chiapas, electric paintings featuring flor and fauna and painted on hand-made papel ámate from Guerrero.
Named after the two best pets who ever existed, Cuba and Frida, CUBAFRIDA believes that life is most beautiful when we follow our hearts — find beauty, give beauty. "Imagine what life could be like if everything could be beautiful," says CubaFrida founder
Enjoy 15% off sitewide with code WAWO through 11/30.
Find CUBARFRIDA on Instagram @cubafrida
---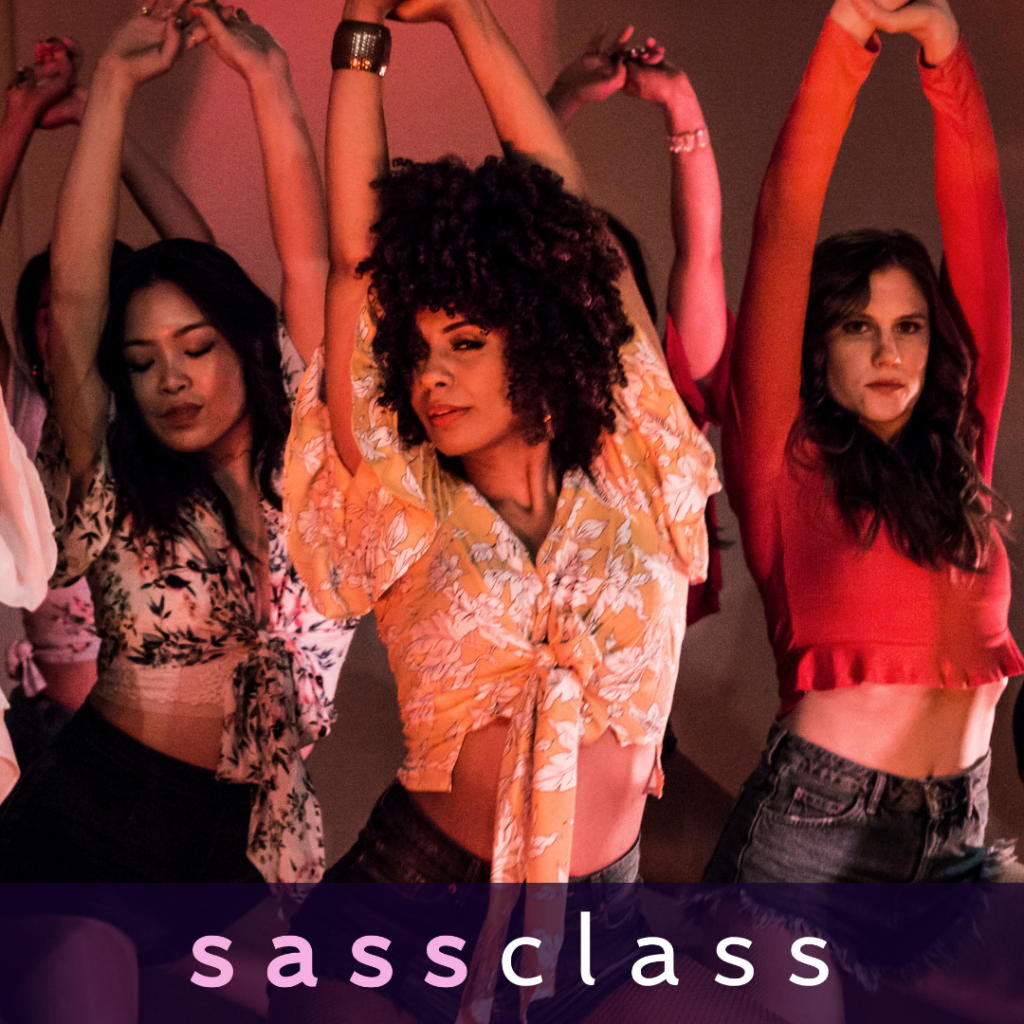 SassClass
SassClass is a women's empowerment dance studio transforming the modern women of NYC into music video starlets. All women are welcome, and prior dance experience is not required.
Over the course of its programs, you will learn a dance routine, form friendships, and prepare for the final performance — a professionally-produced music video shoot starring you! You'll strut out confident and inspired, with a fiercely supportive sisterhood by your side, and a refreshing new view of yourself and what you're capable of. See what SELF Magazine has to say about SassClass' inspiring impact on women!
Treat yourself or a special woman in your life to the gift of SASS this holiday season. This Black Friday, enjoy savings on SassClass programs and classes, and special perks for a gift card and apparel purchases.
Find SassClass on Instagram @sassclassnyc
---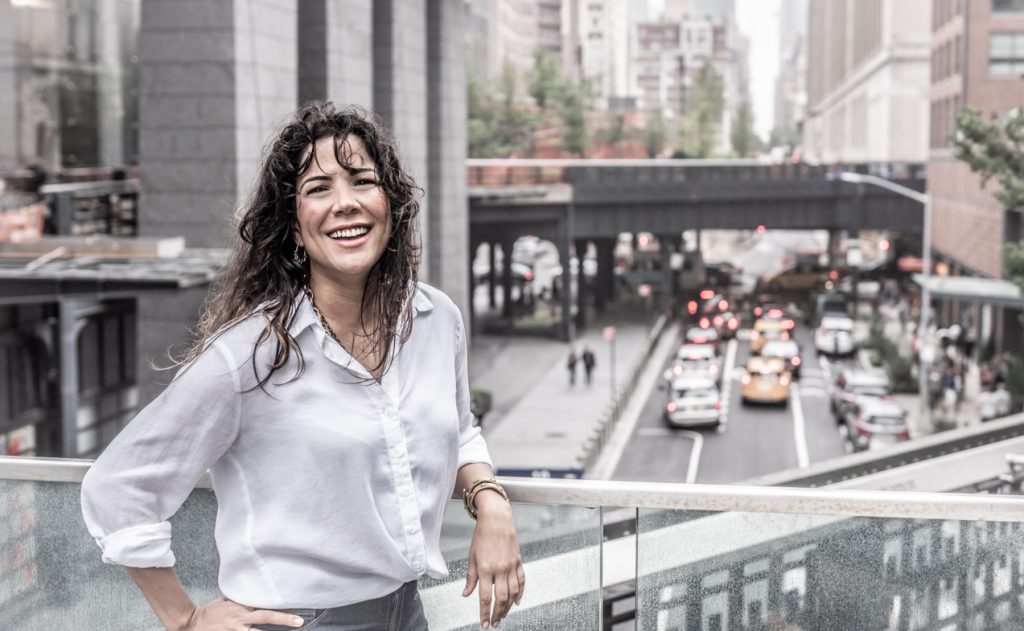 Lifestyling with Jos
Joselyn Martinez is an NYC performing artist, self-motivation is part of her daily life, and she wants you to succeed. She offers creative solutions for type A driven women to help you navigate the pressures of life. Her mission is to inspire and motivate modern-day women to take action on their life goals and bring more awareness to everyday life, allowing more room for joy.
"No matter what setbacks we have, or dysfunctional systems in society we have believed, we have the power to can create a life we love living," says Martinez
Work with Martinez to design a life plan that is fun and unique to your individuality. Enjoy 50% off an upcoming Mastermind or Lifestyling Strategy consultation — email Joselyn at joselyn@joselynmartinez.com to schedule.
Find Lifestyling with Jos on Instagram @joselynmartinez
---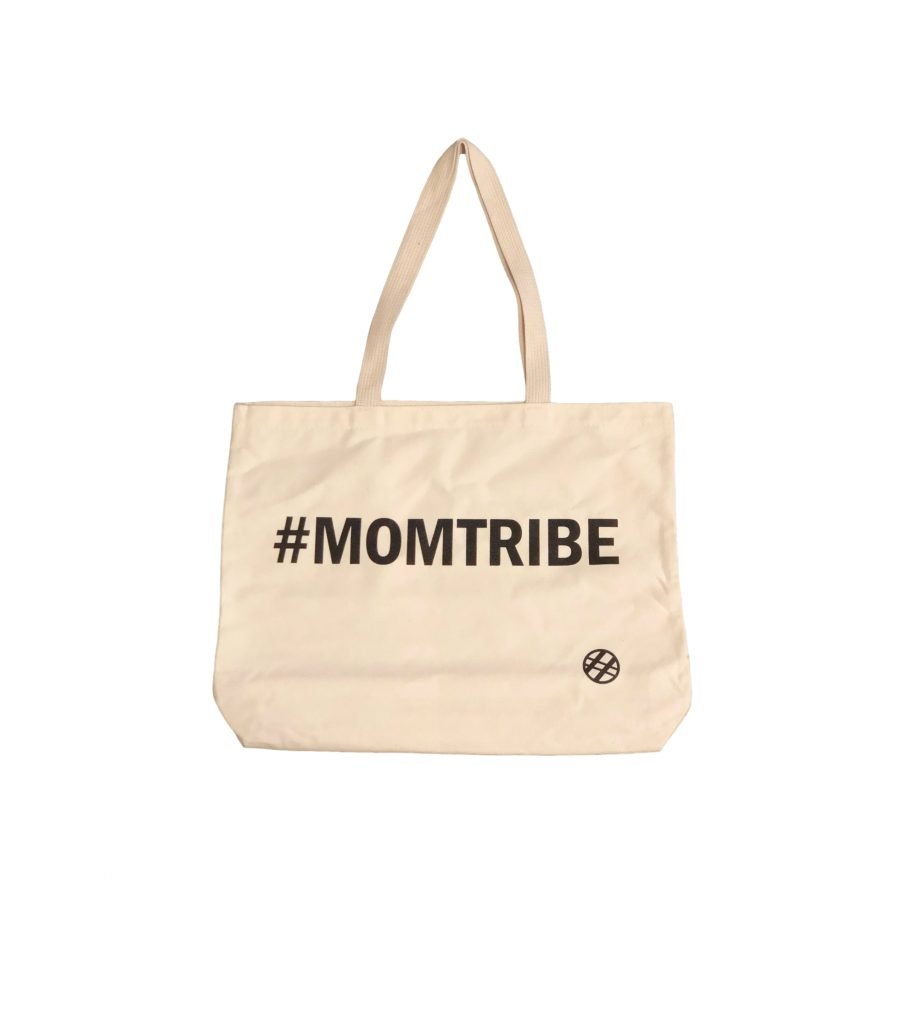 Hashbags
Hashbags brings beloved hashtags to life on super-soft and roomy bags that are fun to carry. Its bags get made from a blend of recycled cotton and recycled plastic bottles. Each tote is designed in New York City and individually cut, printed, and hand sewn by women and family-owned factories in the USA.
Want to see your favorite hashtag on a bag? This holiday season, Hashbags is offering custom Hashbags. Bonus, there's no minimum order requirement.
Be sure to check out their best selling #MomTribe tote and #RoseAllDay wine tote and get 20% off sitewide with code WAWO through 12/31.  
Find Hashbags on Instagram @hashbagsny
---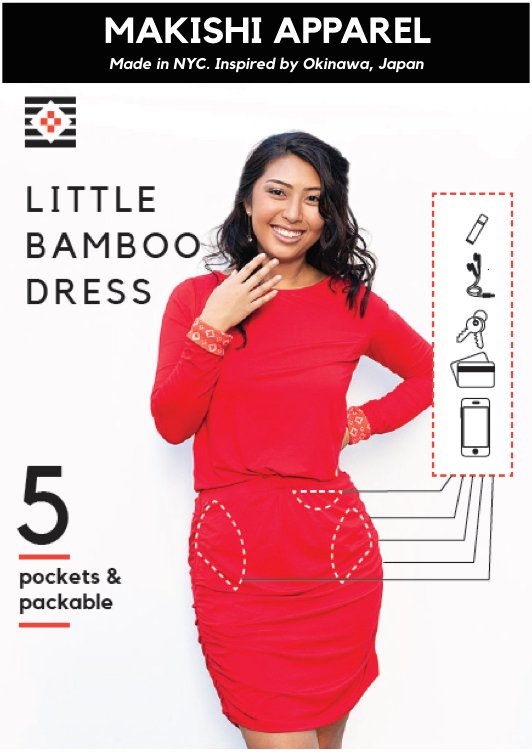 MAKISHI APPAREL
Makishi Apparel is luxe athleisure with a 400-year Okinawan heritage in happiness. Makishi in Japanese means "Pursue True Happiness." Ethically made in NYC and inspired by Japanese function and fashion each Little Bamboo dress features 5-pockets, is self-packable, and is the perfect gift for the traveling superwoman in your life!
Get $15 off your preorder of Little Bamboo Dress with code SBS15 until 12/31. And because good things are worth waiting for, preorders ship February 2019.
Follow MAKISHI APPAREL on Instagram @MakishiApparel
What brands are you shopping this Small Business Saturday?
Tell us in the comments below!
Edited by: Alexis Damen