This Sustainable Gender-Neutral Clothing Brand is the Kind of Cool You Wish You Were in High School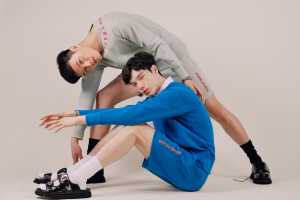 For decades, gender-neutral, gender-free, or androgynous clothing has been mainstream in high fashion. But it's now considered the future of fashion and it's becoming easier to find in major retailers and clothing boutiques. As Gen Z-ers, who now account for 40% of U.S. spending power embrace the entire concept of gender neutrality and fluidity not only in general but in fashion, retailers are taking notice.
On top of the gender-neutral trend, a massive trend in the fashion industry is sustainable and eco-friendly fashion. The fashion industry is the world's second largest contributor to pollution, and more clothing brands are dedicated to changing this statistic, ending the fast fashion trend, and conserving the environment.
That's where sustainable, gender neutral clothing brand Bobblehaus comes in. Bobblehaus, Created by two incredible women with backgrounds in fashion, design, and business, is a New York-designed, Shanghai-made, genderless brand, dedicated to expressing our inner absurdities.
Despite launching in the midst of a pandemic, Bobblehaus has beat the odds and just launched their second collection! Read on to learn more about founders Abi Lierheimer and Ophelia Chen, and how they built Bobbleahaus.
Erin Coles: Tell us about yourselves, your background, and what you were doing prior to starting BOBBLEHAUS?
Ophelia Chen: Abi Lierheimer is the co-founder and creative director of Bobblehaus. She studied womenswear apparel design at the Savannah College of Art and Design, before logging hours at Coach and Champion. Most recently, she worked in womenswear design at Kith and left her position there in January 2020 to work on Bobblehaus full time.
Abi Lierheimer: Ophelia Chen is the co-founder and CEO of Bobblehaus. She studied Economics and Marketing at Olin Business School at Washington University in St. Louis. Before Bobblehaus, she was an Assistant Planner at Bloomingdales.
EC: How did the two of you become business partners?
OC: At that time, I told my friend that I have this amazing idea, and I'm looking for someone with a similar background who is interested in doing something very different and very out there. We instantly clicked. We met over drinks at a speakeasy and then two hours later, I was like, "So, do you want to be my co-founder?"
EC: What inspired you to start BOBBLEHAUS?
AL & OC: We hope to create a multi-cultural community-led digital and retail space that is fun, sustainable, genderless and youthful.
EC: Where does the name BOBBLEHAUS come from?
OC: Originally, it was "Double Bobble" actually. I love the motion of "BOBBLE", going up and down, it's so fun and also fun to pronounce. Bobble bobble – try it! On top of that, we want to make a community and collective, hence, HAUS. It's like bobblehead and Bauhaus put together.
EC: Where is BOBBLEHAUS manufactured?
AL: In our partner manufacturing studio in Shanghai, China, where Ophelia is born and raised.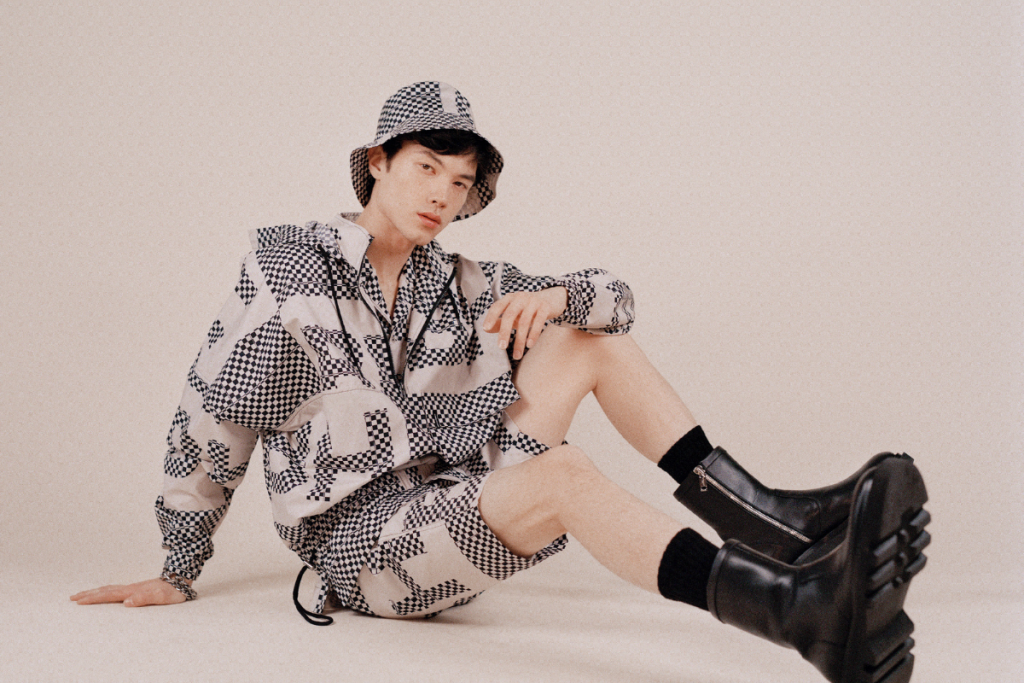 EC: Tell us more about how BOBBLEHAUS is sustainable, and why creating a sustainable clothing line was important to you.
AL & OC: We do not create any custom fabric nor custom color. With everything we create, we use what we can currently find available in the market and we order the exact yardage that we need. On top of that, we prioritize sourcing certified Tencel™* and certified Recycled Cotton mix fabrics. We also want to teach our community that we give what we take, so with every item purchased, we plant 10 trees around the world with One Tree Planted.
*TENCEL™ branded lyocell and modal fibers are produced by environmentally responsible processes from the sustainably sourced natural raw material wood. TENCEL™ fibers are found in the collections of many leading designers and renowned retailers.
EC: That's amazing! I love how you give back what you take. I know your clothing is genderless. What does that mean, and why was it important for BOBBLEHAUS to create a genderless line of clothing?
AL & OC: For us, genderless means that it can be worn by everyone, as simple as that.
EC: Identity, and the exploration of identity is a huge part of your brand. We'd love to learn a little more about why that is, and hear about your BOBBLEBLOG!
AL & OC: BobbleBlogs is a community-led digital space with 15+ global contributors from Amsterdam to London, from Taipei and Jarkata, from New York City and San Francisco, sharing their multi-cultural experiences and perspectives through art, fashion, music, culture and people.
EC: Your brand messaging, brand voice, and brand image are all so strong (and so cool)! What was the process like honing in on your brand image, and who manages most of the outward-facing design and copy elements?
OC: All outward-facing design and copy elements including Bobblehaus messaging, voice, and image is managed by Abi. The process is defined by using the images and content we have surrounding a release or blog, and adding our branding in a meaningful way for each platform.
EC: What has the customer feedback been like? Give us an example of what your customers are saying!
AL & OC: A lot of customers really enjoy our use of bold color with a fun print or pattern. I think that they are drawn towards the fun aspect of nice looking, tailored clothing.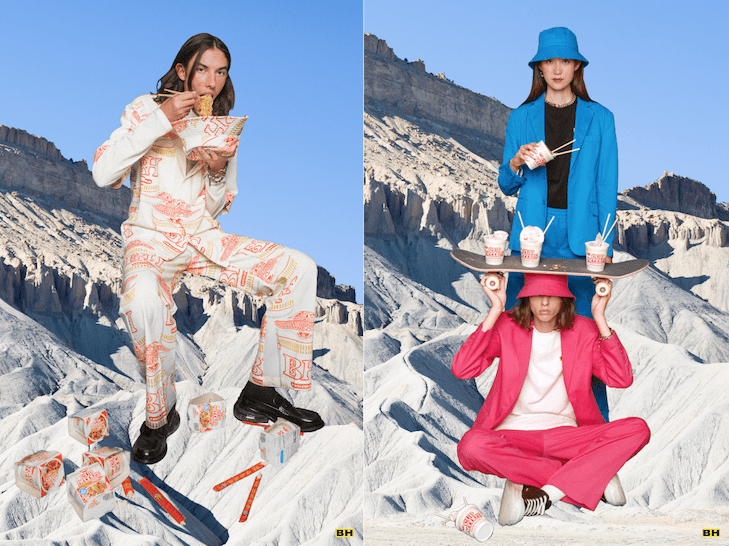 EC: Where do you sell BOBBLEHAUS? What is your plan of where to sell moving forward?
AL & OC: We are only selling Bobblehaus on our website at the moment at www.bobblehaus.com. We're looking to explore specific retailers in the future.
EC: What has been your biggest challenge in building your business thus far?
AL: Launching during quarantine, and continuing to produce the second collection during that time, was probably the biggest challenge for me. Learning to work remote from your design team definitely had a learning curve!
EC: When you're not working on BOBBLEHAUS, what are you doing?
AL: I love cycling, skiing, skydiving, and riding my motorcycle! Outdoor activities and spending as much time as I can being active, helps me balance everything I'm trying to accomplish workwise.
EC: What is the best piece of business advice you ever received?
OC: "Don't look at your competitors, focus on your customers."
In case you need a refresher on all of the awesomeness you just read, Bobblehuas was founded by two truly impressive women in the middle of the pandemic, and they've already launched their second collection. Their sustainable and genderless clothing line, their community-led BobbleBlog platform, and their overall branding and messaging is probably the coolest thing you'll see in 2020.
You can view and purchase their latest collection on the Bobblehaus website. And you can give Bobblehaus a follow over on Instagram to keep up with their brand, events, and future launches!