This Brooklyn-Based Marketing Expert Makes Your Biz Stand Out in the Digital Space!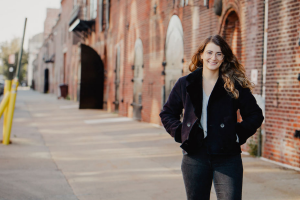 Photo Credit: Samantha Okazaki
If you're a business owner in 2020, you've likely had to move some or all of your business online out of necessity. And as we approach the holidays – the busiest shopping season of the year – having an online presence is even more important than ever.
According to Shopify, 73% of U.S. holiday shoppers say they plan to do more holiday shopping online this year than they have in previous years, and 77% will browse for gift ideas online rather than in store. This is a clear sign of the times, and a clear indication that businesses need to step up their game to stand out!
So now that everyone is selling online in both the product and service space, how do you stand out? How do you drive traffic to your website? How do you drive conversions and create high-value leads?
Well Nina Shapiro, founder of Brooklyn-based Nina Jay Creative Consulting, has got your back! Nina helps brands achieve their business objectives through digital marketing. Her service offerings include paid advertising, social media marketing, and digital strategy development. She also provides consulting and training sessions to support companies or individuals who want to learn more about these tools. Nina also teaches digital marketing classes as a lead instructor with General Assembly. Read on to hear about Nina's journey, and you might even find a couple tips sprinkled in!
Erin Coles: Tell us about yourself, your background, and what you were doing prior to starting Nina Jay Creative Consulting?
Nina Shapiro: I am a digital marketing consultant and instructor based in Brooklyn, NY. I studied anthropology in college and was fascinated by visual anthropology specifically and how we are affected by and make sense of our visual culture. That led me to my first job in digital marketing at Polaroid where I worked for about four-and-a-half years!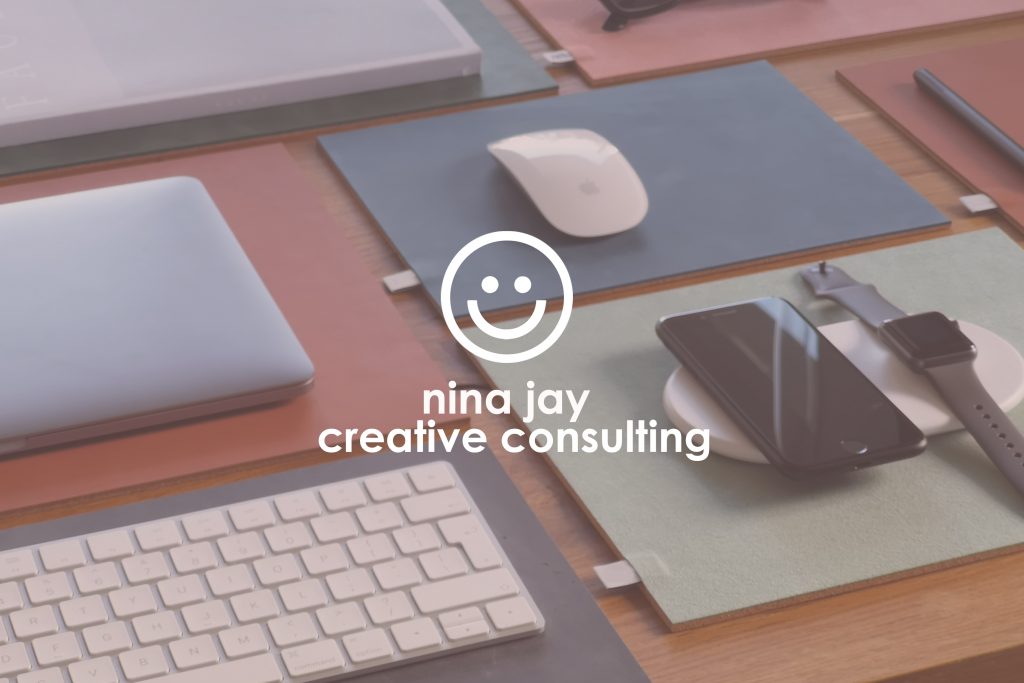 EC: Tell us a little more about your business, and what services you offer!
NS: I run a digital marketing collective that is dedicated to helping brands of all sizes achieve their business objectives. We specialize in paid advertising and social media and run these services for clients as well as offering training and consulting for the companies that do them on their own.
EC: What inspired you to start your own company?
NS: While for long I would not publicly admit it, I never had a plan to start my own business! I fell into it after leaving a job that I absolutely hated after only seven days. To backtrack a bit, although I loved working at Polaroid and it was something I was really passionate about, I decided to leave. I wasn't really sure what or where I wanted to be next. Then an opportunity with a small NYC fashion company fell into my lap. It seemed like a great opportunity in a field I'd always wanted to be a part of. The process moved so quickly that, looking back, I know I didn't ask enough of the right questions and I didn't advocate for myself. Although I had a big fancy new title, everything else really didn't fit. After a pretty excruciating and tear-filled week, I decided that I wasn't ready to commit to a company and started doing my own thing!
EC: I'm so sorry you had such a difficult time at that job, but I love that it inspired you to do your own thing! Why was it important to use your own name as your company name?
NS: Well for a while, it really was just me! But even as the company grew and I began functioning as more of a collective by hiring other consultants, I never wanted to be too far away from any accounts. I think that one of the reasons that people hire freelancers and consultants is because it is important to have a personal connection with the person. It is also one of the reasons that I like doing what I do – getting to know people and helping them achieve their business goals.
EC: Love that!! Ok, so we live in a digital world, now more than ever. Tell us a little more about the importance of digital marketing and social media for brands trying to compete for attention.
NS: We are all online, all the time! While the medium may change and evolve–TikTok, Instagram, Twitch, etc.–we are using our digital platforms to access these tools. While it is super important for brands to put themselves out there digitally to reach new audiences, it is even more important for their presence to be authentic and synced with the brand's goals and vision. I hear so many clients say a version of "why aren't we on this platform," and it should never start that way. You should be on a platform to meet a certain audience and goal. Although many adults hopped onto TikTok during quarantine, 69% of users are still 24 and under – if this isn't your main demographic there is no need to be dedicating resources to this channel. (Especially now because who has any idea what is going on with that legal mess!)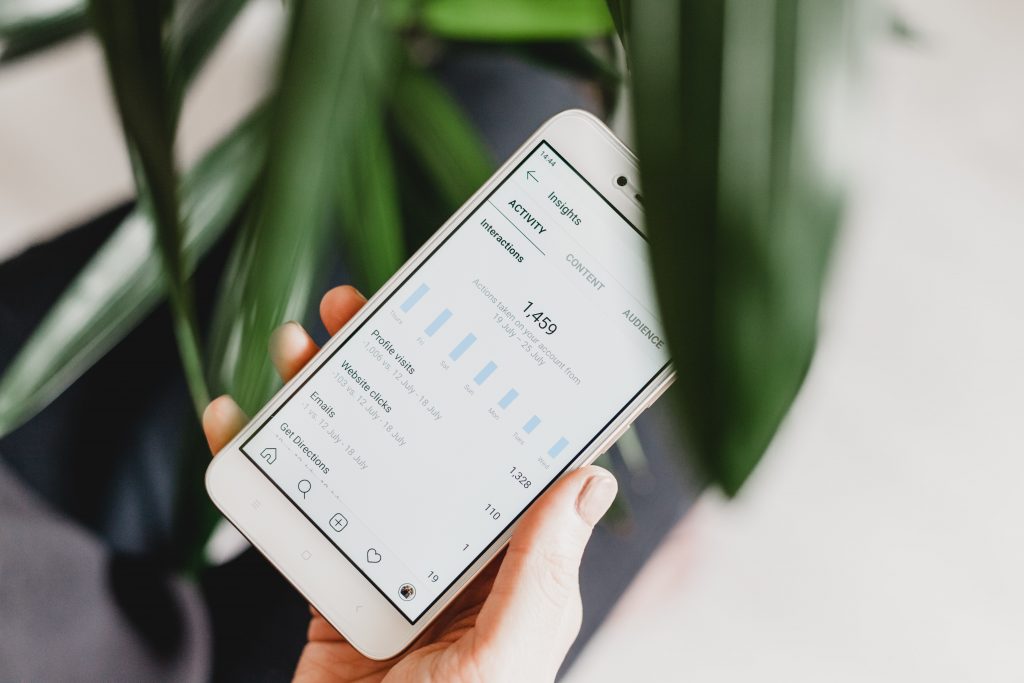 EC: We'd love to learn a little more about your process working with your clients! Take us through what that might look like!
NS: I always start with a video call! In pre-corona times, a coffee if it was feasible. In that initial discussion, I like to have an open discussion about the business, their goals, and how they think I can help them. Then I take this information and start to do my own research on their business, the industry, and digital benchmarks. Then I put together my proposal and walk clients through it. I can tend to find things that are a bit outside of what they thought. For advertising clients, this can come down to budget. While it is true that there is no minimum budget you need to start advertising, there are industry-specific costs that you need to meet in order to drive conversions. If you are a new apparel brand trying to drive sales from Facebook Advertising, you need to compete with big companies with big budgets in a saturated market. If you are selling a health/wellness service and want to advertise on Google the cost per click can be around $20, which means that without a significant budget to test what is working, you will never get out of a learning phase.
EC: What is the favorite project or company you ever worked with and why?
NS: I can't say I really have a favorite client but I did have the opportunity to run The Whitney Museum's organic social channels for about five months while they searched for a full-time social media manager. It was awesome. I got to be around amazing art all day while learning a lot as I spent my time researching stories behind pieces and artists and distilling them on social media.
EC: Who is your ideal client?
NS: A brand with a mission that I believe in with a team that is driven and compassionate.
EC: Love that! How do you generate interest in your brand, and how do you go about educating your customers about your services? What strategies and platforms are you using?
NS: I feel really lucky to be where I am in my business. At this point, I am not conducting active outreach for clients! All my recent clients have come through referrals.
The education piece is a huge factor in my work. I think because we all spend so much time within the platforms that we are supposed to market in, people can have a general idea about what they need and what is possible. But each piece is connected. Your paid social ads will only work if your website is optimized for conversions and people have a positive experience with you on social and via email and it goes on and on! Even if I am only offering one service to a client, we are always looking and considering how that work interacts with the digital ecosystem of their brand.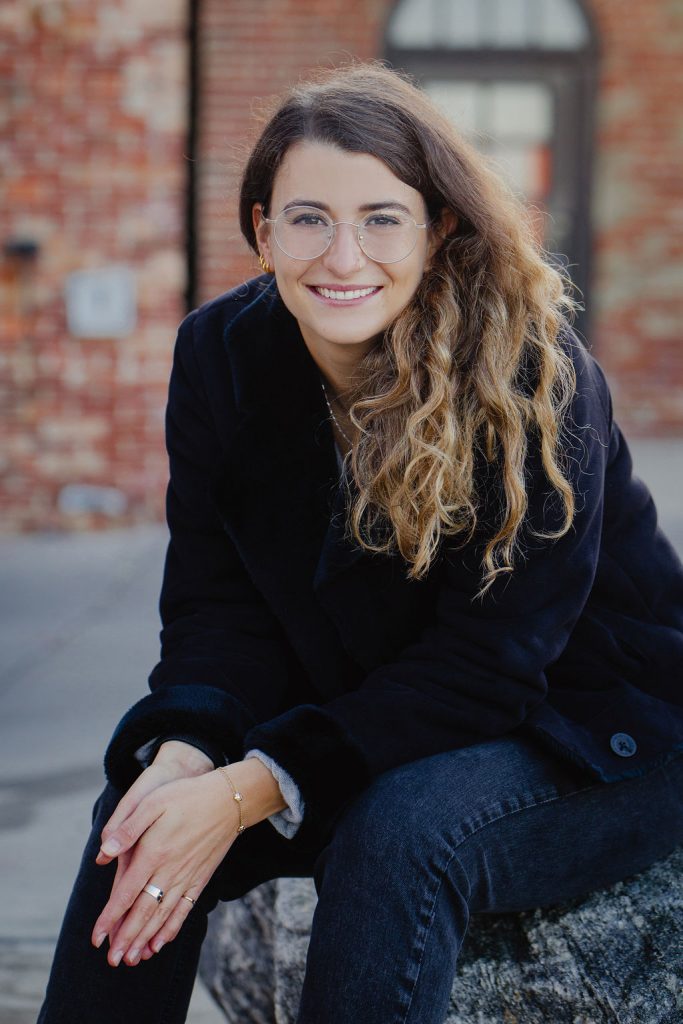 EC: What has been your biggest challenge in building your business thus far?
NS: The hardest part by far was pushing through the first 4-6 building months. I knew so many successful freelancers and entrepreneurs, that I just wasn't expecting how hard it would be to build an initial roster of clients. It is true that there is so much freelance work out there, but for me, building a community of people was instrumental in finding work that was long term.
EC: I totally get that – starting a business is harder than most people think! What is the best piece of business advice you ever received?
NS: Ask for help. This is still hard for me! I tend to be someone who wants to do it all myself, but the people that I have connected with and leaned on have been instrumental. Join communities for people in the same industry, share ideas, and ask for help.
EC: Such great advice, and SO TRUE! And what advice would you offer to a fellow entrepreneur hoping to break into the digital marketing space?
NS: Take advantage of all the information there is out there to educate yourself. All of these digital platforms are changing so quickly, but the companies want people to use them and spend money on them so they produce a lot of educational resources. Google has Analytics Academy for Google Analytics, Skillshop for Google Ads, and Facebook has Facebook Blueprint (some of the courses which are actually written by me!)
If you are looking for a more directed form of education, I have to recommend General Assembly. I started taking classes there years ago and I am now a Lead Digital Marketing Instructor! We offer short courses like workshops and intensives as well as long-form classes with certifications.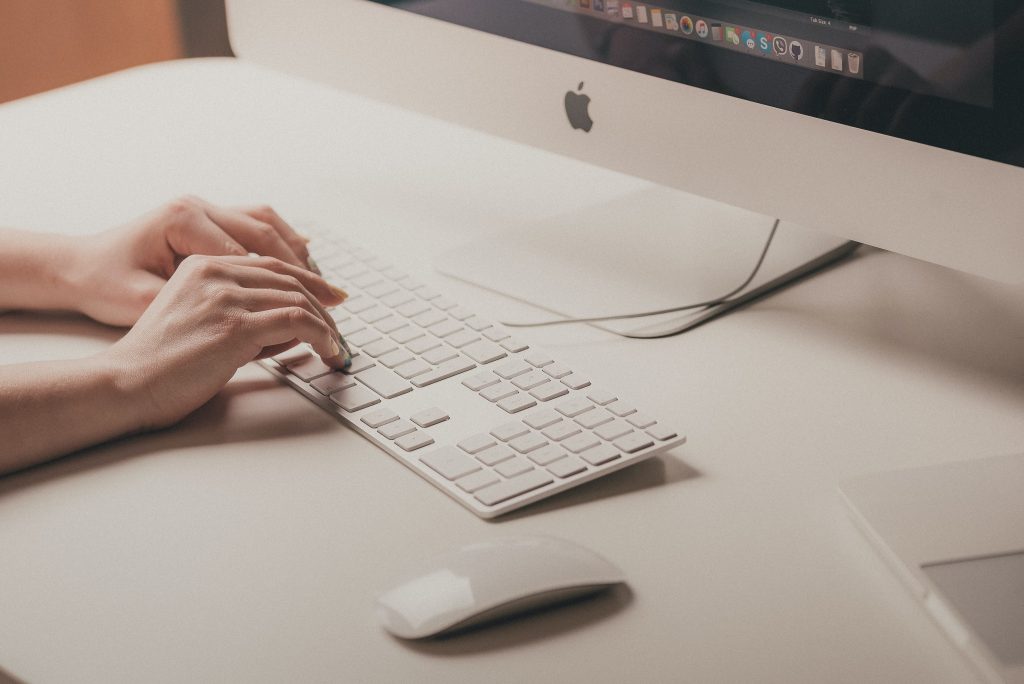 EC: If someone is trying to bolster their own social media marketing strategy, but has no idea where to start, what are the top 3 things you'd recommend they do?
NS:
Define your goals! What are you trying to accomplish? Do an audit of your own channels.
Then do an audit of your competitors and accounts that you admire.
Create tactics with metric-driven key performance indicators to measure your success.
EC: When you're not working, what are you doing?
NS: Probably hanging out with my cute little dog. I have a backpack that I pop her into so we bike all around Brooklyn!
EC: Oh my goodness, that sounds like the cutest thing!! How do you balance or integrate all the facets of your life – all while making time for personal relationships and self-care?
NS: I would be lying if I say that I do! It is something that I am always working on. Like many people, I assume, quarantine-time has made me a bit more reflective and one of the things that I got into recently is The Five Minute Journal. Every morning I write three things that could make my day better. By defining what I need to be happy and feel fulfilled in the morning, I find it easier to hold myself to them and not get stuck at the desk all day!
EC: What's next for Nina Jay Creative Consulting, and your career?
NS: This is something that has been top-of-mind recently. I am in an interesting space between being a freelancer and operating a virtual agency and I am just not sure what is next!
I recently read an awesome article that I keep coming back to when I think about this and many other aspects of my life. It's about what we miss and what we are willing to sacrifice to "achieve," which in the writer's case was to finish an ultramarathon. As those who are likely reading this can attest, running your own business is amazing, but it can also be all-consuming and exhausting. I am really happy where I am with my work and I am trying to focus on enjoying the part of the race that I am in, rather than working to a finish line or the next big race. (Article – "Out There: On Not Finishing" by Devin Kelly)
Did anyone else just read "Out There: On Not Finishing" and add The Five Minute Journal to your holiday wish list? I sure did! And did anyone just open their inbox and craft an "I totally  need your help this holiday season," email to Nina? Yeah, me too. Standing out in this digital world is no joke! And thankfully, there are so many resources out there to help you; Google searches, going down a YouTube rabbit hole, or working with Nina. Happy Marketing, all! You're about to crush this holiday season!