The WAWO 2022 Mother's Day Gift Guide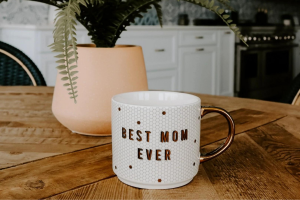 Mother's Day is Sunday, May 8!
How is that possible when it feels like January 2022 was just… last week? 
Well, regardless of whether you're the person who hasn't even thought about Mother's Day yet (we won't judge) or you've been searching high and low for the perfect gift for your mother, grandmother, favorite auntie, big sister, work mom, mom of your friend group, pet mom, or any other mother figure in your life, then we have good news for you!
The WAWO Small Business Directory is home to 100+ gorgeous brands, and practically anything from these amazing women makers, do-ers, and curators would make an excellent gift for the mother – or mothers – in your life.
In this post, Team WAWO gathered a few of our favorite gift ideas for Mother's Day this year. Whether your gifting style is more "grand experience" or "handwritten note," you'll find something to delight every mama on your list.
Curated Gift Boxes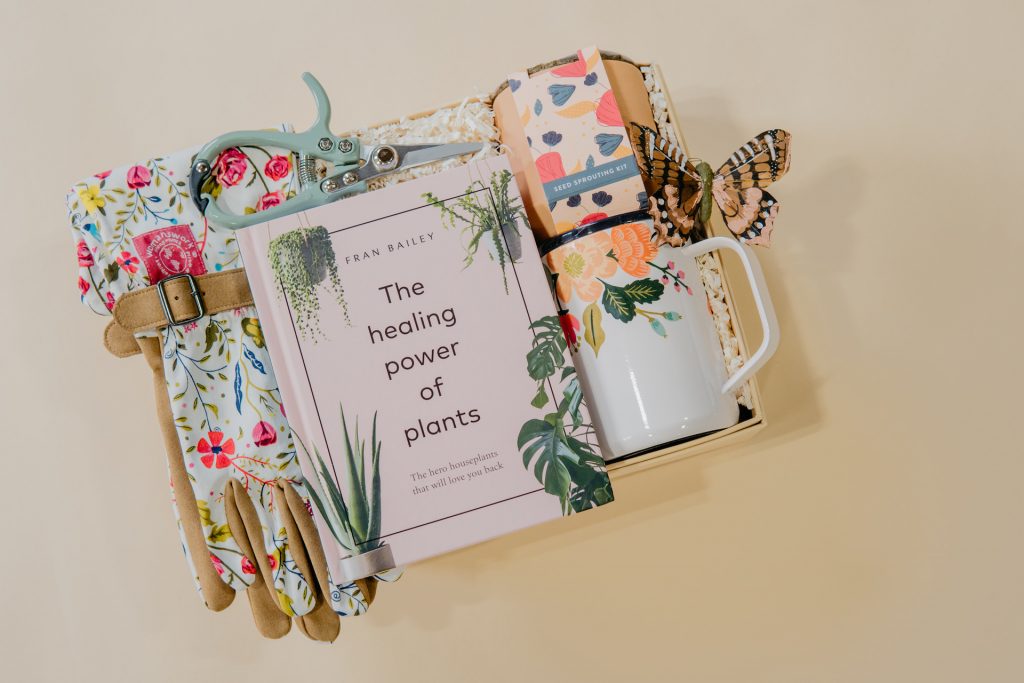 Boston-based PEACHBOX CO. is obsessed with making gifting effortless for you by sourcing ethically-made products to create collections that are timeless and consistently useful. Team Peach loves the planet just as much as you do, too, which is why they fight to reduce waste and rely on stunning biodegradable packaging.
You can even choose from their collection of carefully-and-thoughtfully-sourced items to build your own personalized gift box!
Plant Lady, $192
Beautiful and practical gifts to help the plant-loving mama tend to her indoor plant jungle or outdoor garden
Dear Mama, $162
The ultimate comfort and self-care treats to celebrate the brand-new mom or mom-to-be
Shop PEACHBOX CO.'s full Mother's Day 2022 collection, $162 – $192
Enjoy 10% off your order with code WAWO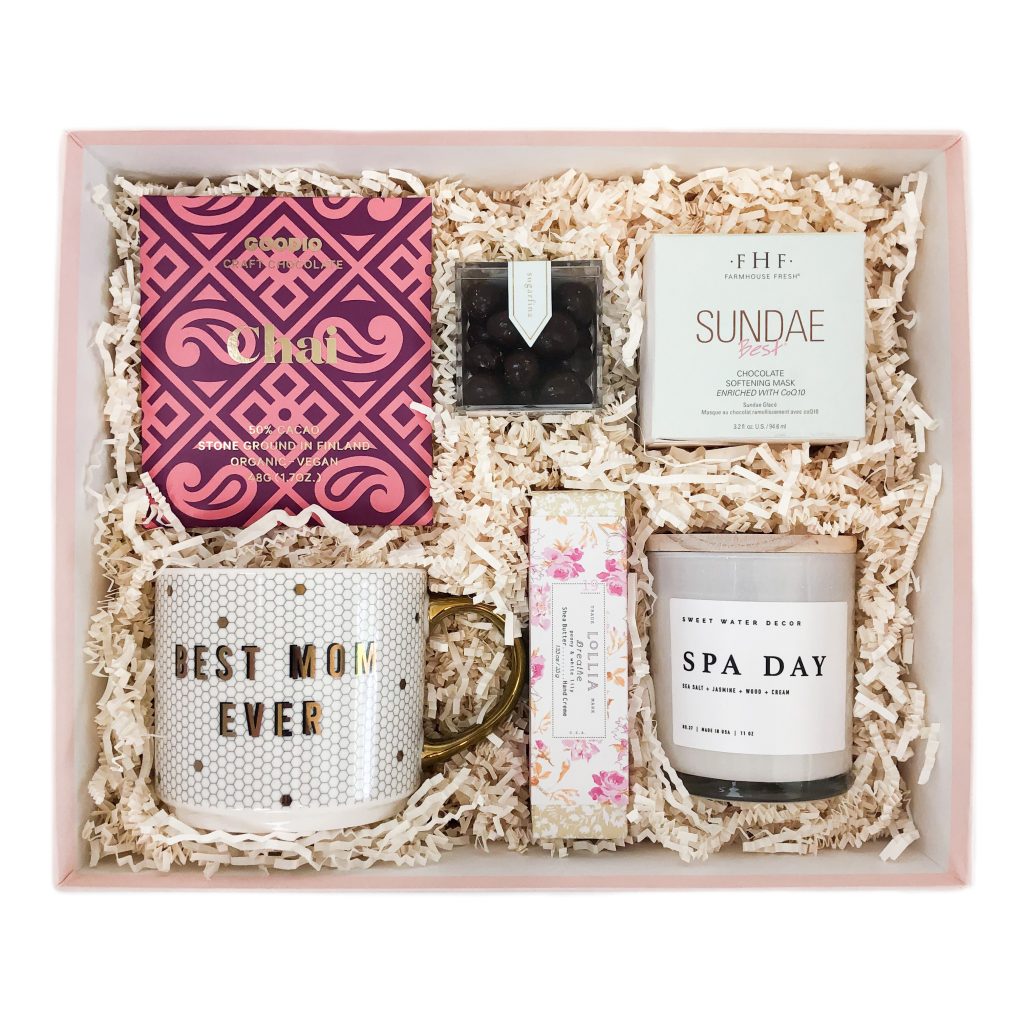 With Luxe & Bloom, you don't have to worry about the perfect gift, because they do it for you! Each and every item is handpicked, beautifully presented (because presentation is key!), and shipped right to your recipient.
Want something a little more personalized? Luxe & Bloom can also help you build the customized gift box of your mom's dreams!
Love You A Latte, $74
A sweet grouping of goodies meant to delight the coffee-loving mama
Best Mom Ever, $134
Everything Mom needs to feel pampered and oh-so-loved
Shop Luxe & Bloom's collection of curated boxes for Mother's Day, $45 – $134
Enjoy 15% off your first order with code WAWO
Classes & Experiences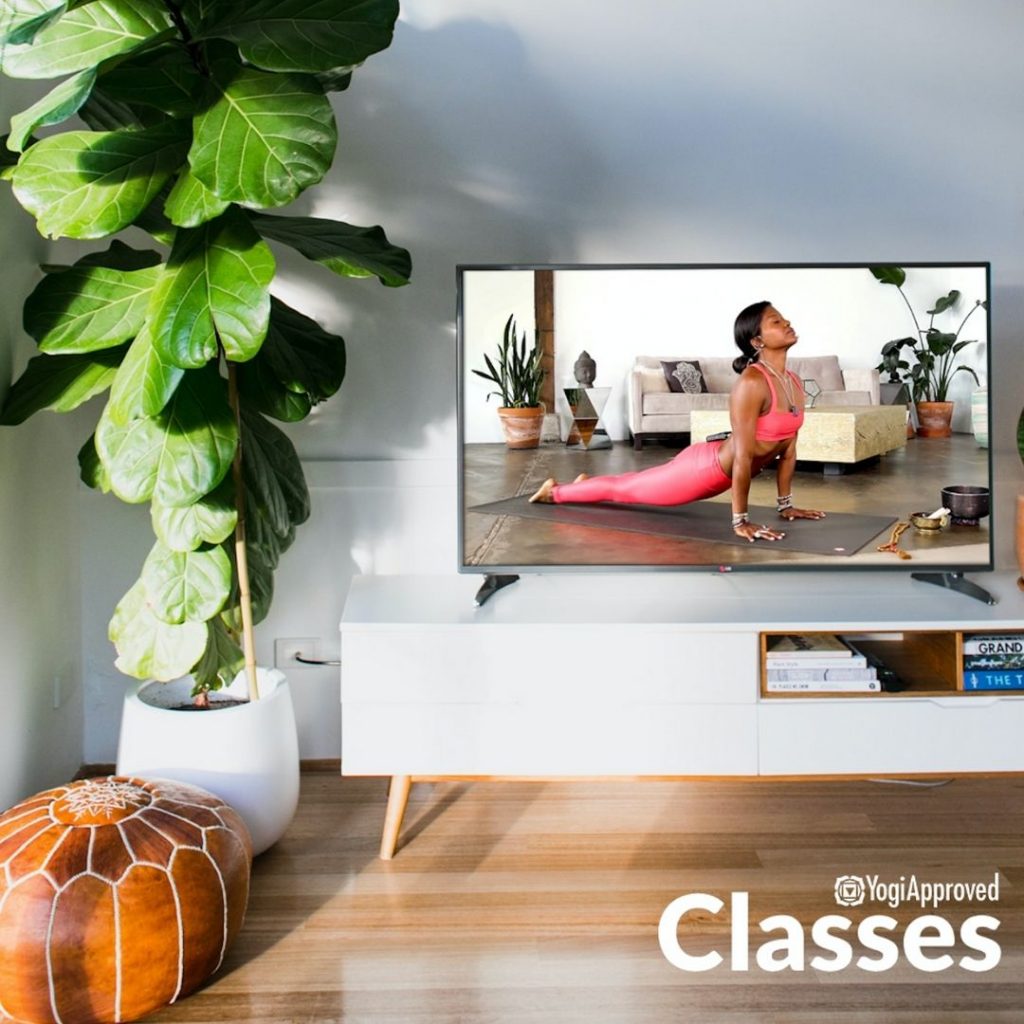 YA Classes is an online yoga, fitness, and wellness platform with virtual live + on-demand classes led by knowledgable, down-to-earth instructors. They offer hundreds of expertly-curated yoga, meditation, breathwork, fitness, and movement classes, and new classes are added weekly!
Plus, each class a member completes contributes to the planting of a food-producing tree in a farming community in Africa.
3, 6, and 12-month premium memberships, starting at $10 per month
For the mama who deserves to support her mind-body-soul wellness on the mat – and beyond – so she can truly thrive
Browse YA Classes by YogiApproved.com's full class library (you can even gift yourself a free 14-day trial!)
Enjoy a special We Are Women Owned community discount on monthly or annual membership! Use code WAWO at checkout to receive 25% off!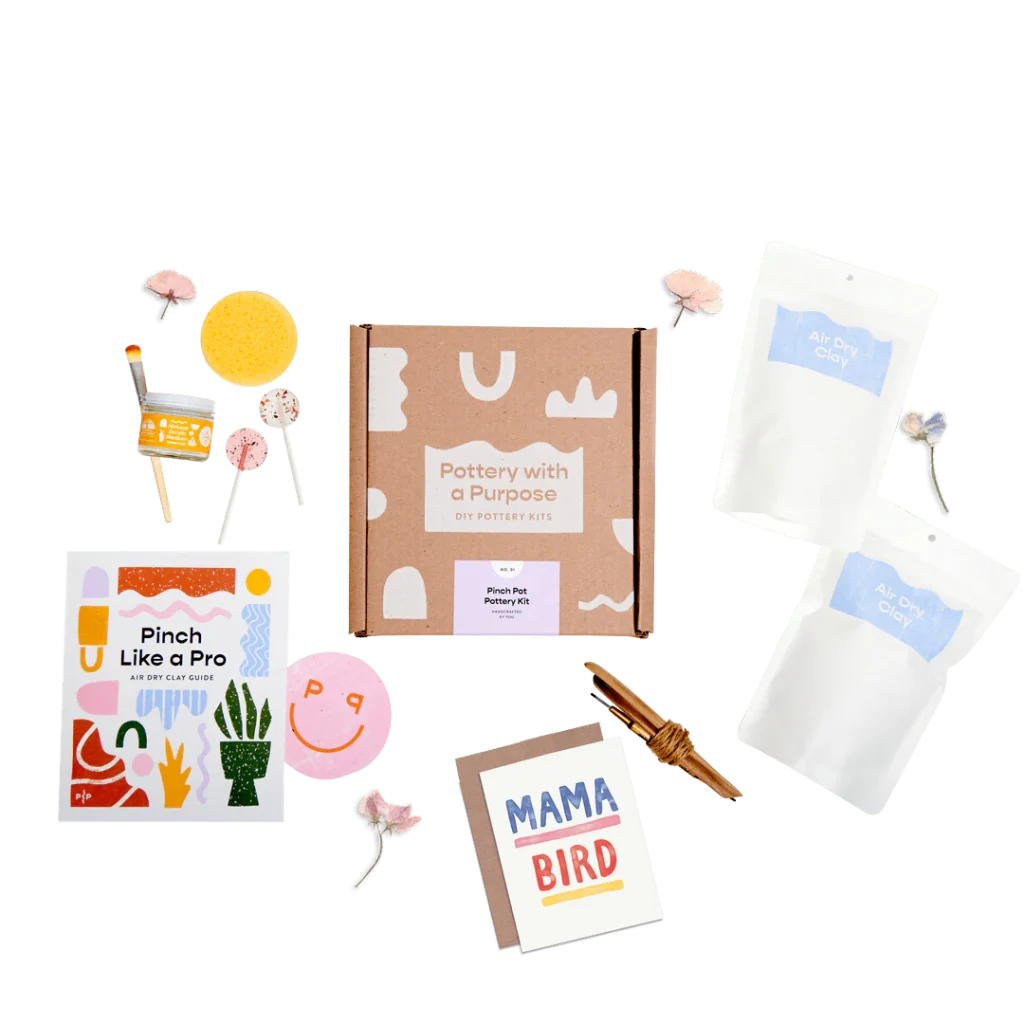 It's a tech-free, pause button delivered right to Mom's doorstep! Pottery with a Purpose promotes individual + community well-being through a thoughtfully curated line of eco-conscious, DIY home pottery sculpting kits that invite creativity + mindfulness anytime, anywhere – all while giving back to mental health initiatives
Each kit includes beginner-friendly instructions to design, create, and decorate pottery to enjoy (or gift) for years to come.
For the creative, hands-on mom who loves a fun experience
Enjoy 15% off your first order with code WAWO15
Travel Experiences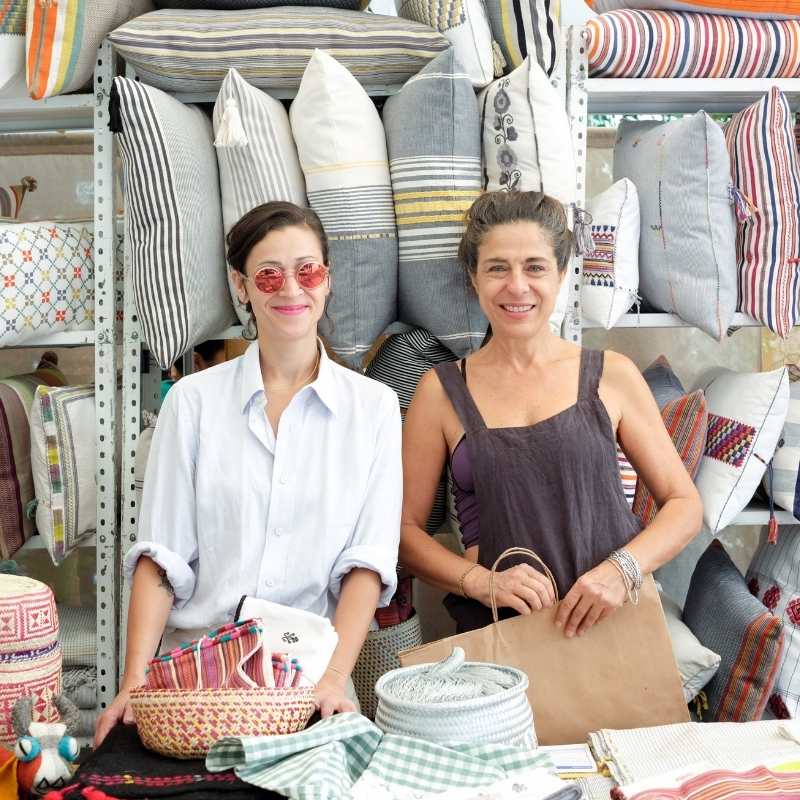 It's time for a whole new take on the girls' trip! Wild Terrains is a travel company for women, by women. They partner with local women hoteliers, chefs, artists, designers, and more in destinations like Argentina, France, Iceland, Mexico City, and Portugal.
Wild Terrains trips bring awesome women together, curate uplifting experiences, and celebrate women-owned businesses in every destination.
Explore the 2022 – 2023 trip calendar; trips start at $2,550 per person
For the mom who's inspired and energized by making the kind of meaningful connections that cross generations and borders
Enjoy $200 off your first Wild Terrains trip with code WEAREWOMENOWNED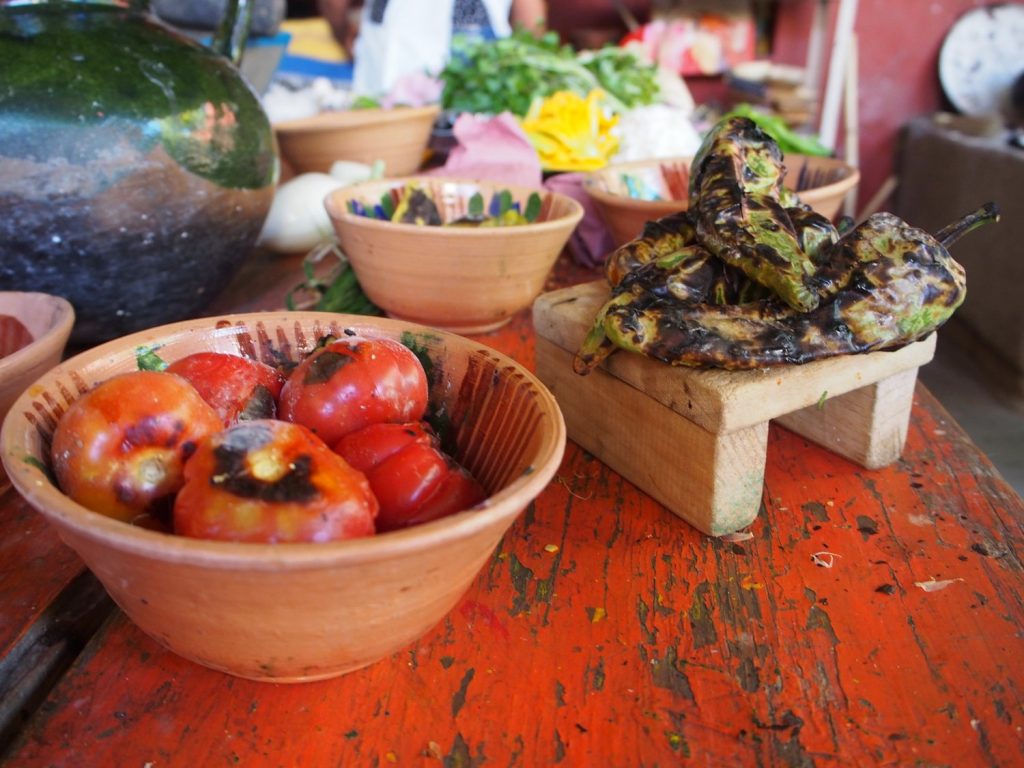 Explore the magic of Japan and Mexico through food! Puebla York specializes in sustainably curated culinary trips for people who love and live for food and travel. Trip itineraries are crafted to support small, locally-owned and/or women-owned businesses whenever possible.
Whether you're treating mom to a weekend getaway or an immersive experience, Puebla York will make sure she gets to experience the rich cuisine, history, and culture of her destination.
For the foodie mama figure who can't wait to get back to exploring the world
Receive $25 off your first curated trip with Puebla York with code WAWOdirectory
Jewelry, Accessories, and Home Goods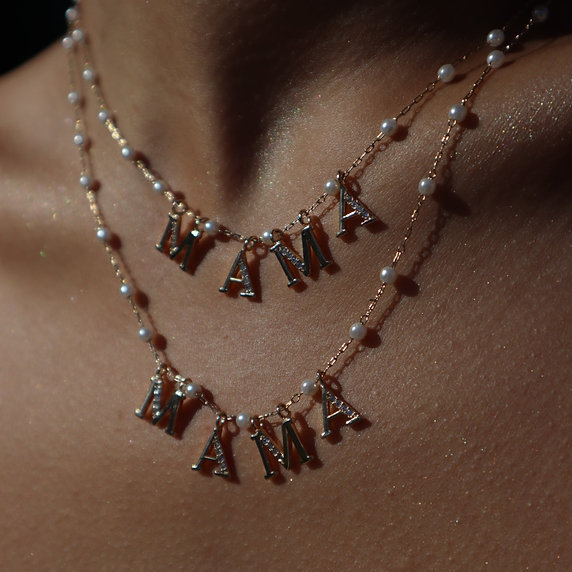 In a world that can be hectic and chaotic – especially for busy mamas – ANIW was created with a positive message in mind: to remind the wearer to love herself. ANIW's accessories are designed to make the women wearing them feel beautiful, show the world who they are, and remind them of the importance of loving and focusing on themselves.
Mama's Faves collection of best-selling pieces, starting at $9
Enjoy 30% of all jewelry for ANIW's Mother's Day sale. No code needed.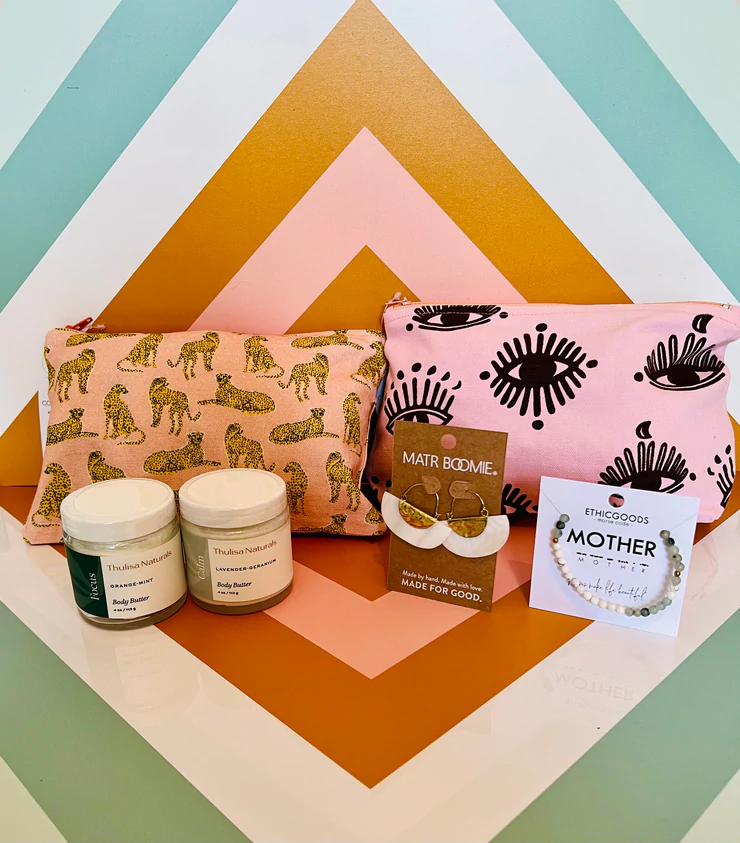 Style + fair trade =  beautiful synergy, all under one roof! Maison Soleil is a boutique based in Norfolk, VA that partners with companies that provide jobs to women, which can help fight human trafficking, poverty, and economic inequality. From accessories to clothing to home goods, your purchase makes a difference.
Hey Mama Gift Bundle, $75
This customizable gift bundle was designed to help moms feel moisturized, stylish, and organized while on the go!
Body scrub, dark chocolate, and a mantra prayer candle – everything mom needs to make it through the week.
Shop Maison Soleil's full collection
Enjoy 20% off your order with code WAWO20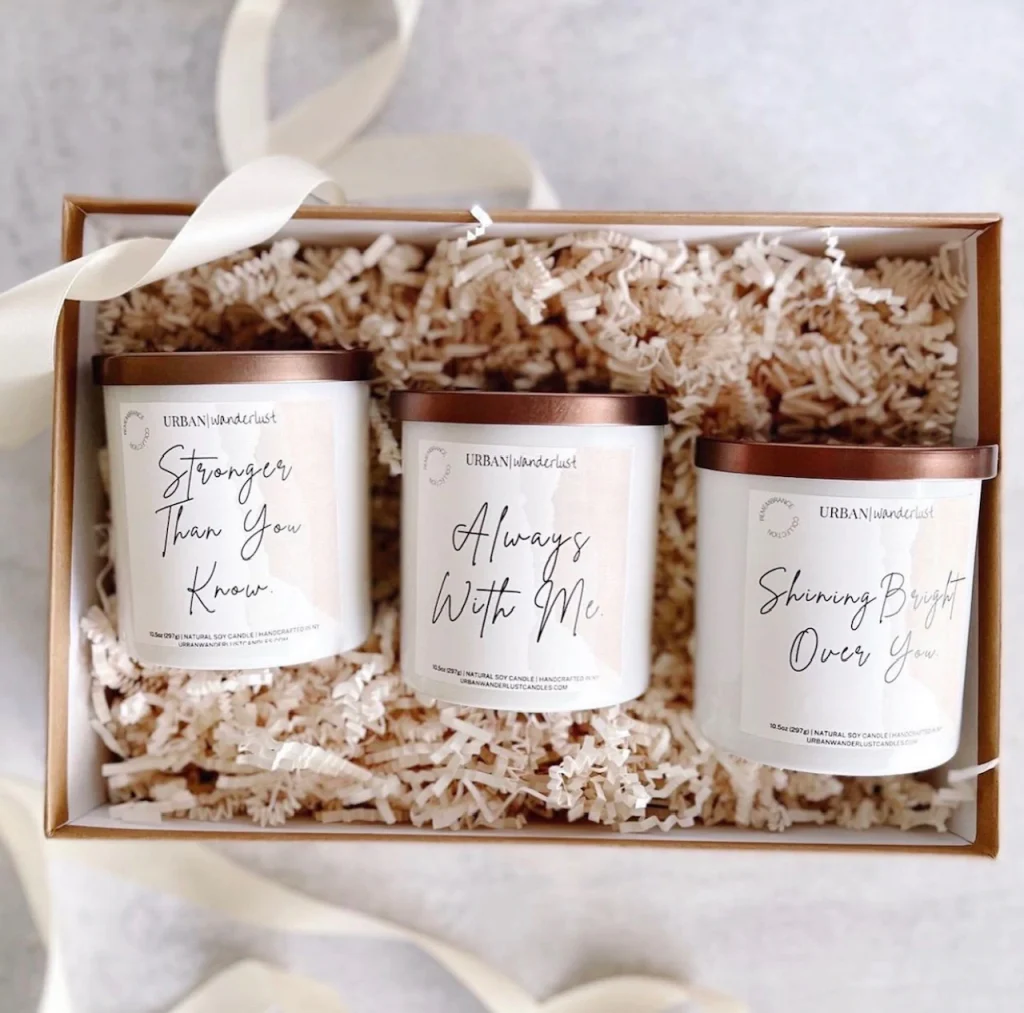 Long Island-based and Latina-owned, Urban Wanderlust aims to invoke your senses with adventure and wonder. Each candle is hand-poured in small batches, and the company uses only the finest natural ingredients.
Mother's Day isn't the same for everyone. For those of us who've lost our mothers or those of us who are struggling with fertility, this day can be really difficult. Urban Wanderlust's founder, Judith Keriopoulos, has experienced both – so designed the Mother's Day Remembrance Collection to bring a little light and love to those who need it on Mother's Day.
Mother's Day Remembrance Collection, $42
Enjoy 15% off your order with code WAWO15
Stationery & Love Note Supplies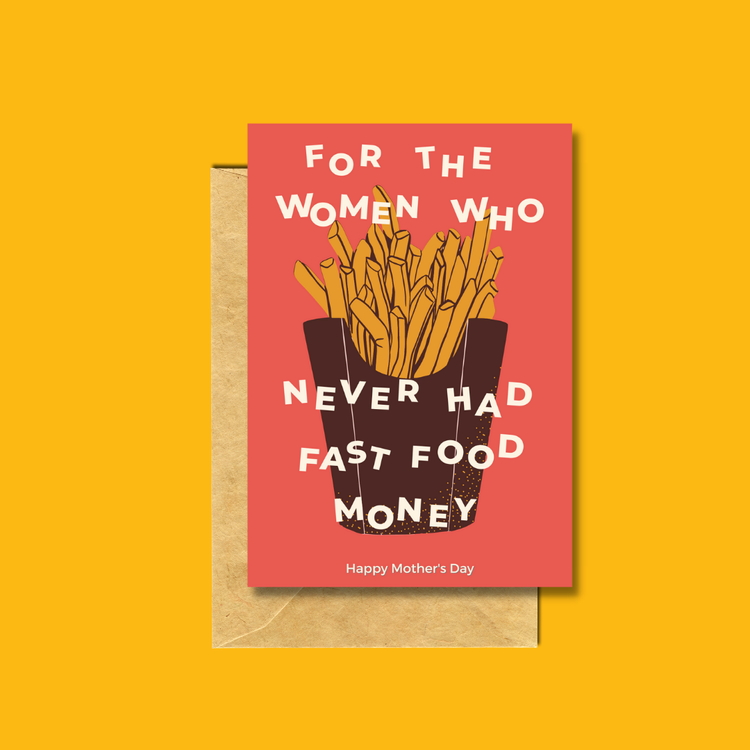 There's more to celebrate than weddings and babies, right? PärdēPress thinks so, too! They're a vibrant, modern, and unconventional greeting card company that gives women the freedom to acknowledge all of the events that make life unique.
No Fast Food Money Greeting Card, $5
For the mom who had to tell you, "No, we have food at home," when you asked for a Happy Meal approximately 13 times per week
Life Doesn't Come with a Manual Greeting Card, $5
For the mama, sister, or Abuelita who, every holiday season, patiently reminds you that the turkey has to defrost before you cook it
View PärdēPress's full Mother's Day collection
Receive 20% of your purchase throughout the month of April with code APRIL20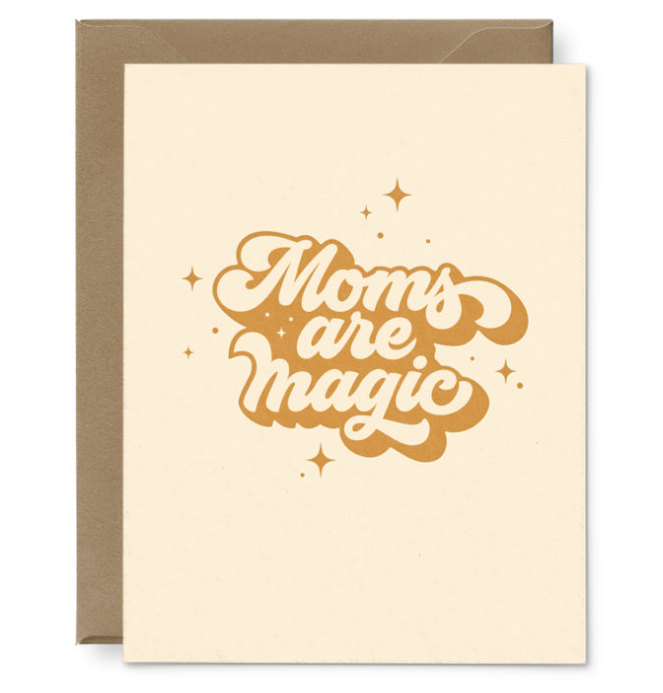 Inspired by a love of adventure and a desire to spread positivity to others, Ruff House Print Shop produces handmade letterpress printed gifts and stationery items like planners, journals, and greeting cards.
Ruff House Print Shop's blank inside Mother's Day cards are the perfect canvas for your heartfelt messages. Ideal if your mom is a Words of Affirmation person!
Moms Are Magic Greeting Card, $5
Mama, You Are Doing Great Greeting Card, $5
Stationery that bridges the gap between people by helping them have authentic – and sometimes difficult – conversations. Giving in to nostalgic thoughts on the past, buried longings, and hopes for the future, People I've Loved's product line embraces the whole range of emotions.
A sweet mug for when you need to remind your mama how she makes you feel
Mom Timeline Greeting Card, $5.50
For the mom who somehow managed not to sell you to a roving band of goblins during your teen years (whew)
Eat Your Veggies Greeting Card, $5.50
For when you need to say "Thank you/I get it now/sorry for secretly feeding my peas to the dog for the first 11 years of my life."
Shop People I've Loved's full Mother's Day collection
WAWO Exclusive Offers
Did you know that most of the brands featured in the WAWO Small Business Directory offer exclusive discounts for you, the WAWO community? You can find those promo codes and special offers – plus news and upcoming events – on each brand's profile.
Want to browse the full We Are Women Owned Small Business Directory for even more gift ideas? Start exploring right here!
(Psst: Don't forget to allow enough time for shipping.)
Happy shopping, and happy celebrating all of the mama figures in your life!