The Botanica Boutique: How This Research-Driven Educator Created a CBD + Cannabis Business That Prioritizes Self-Care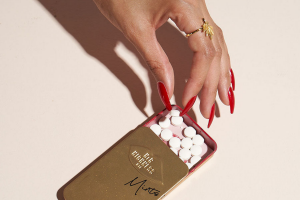 Have you ever been curious about trying CBD products to help with pain, stress, anxiety, or trouble sleeping? 
Have you ever been hesitant about trying a CBD product because you don't know what to look for, all of the industry jargon is confusing, you kinda sorta maybe feel a little bit of stigma, and it feels way too difficult to wrap your mind around which products can legally be shipped to – and used in – your state?
If your answer is "yes" to any of the above, then today's education-packed, CBD-demystifying Founder Feature is for you!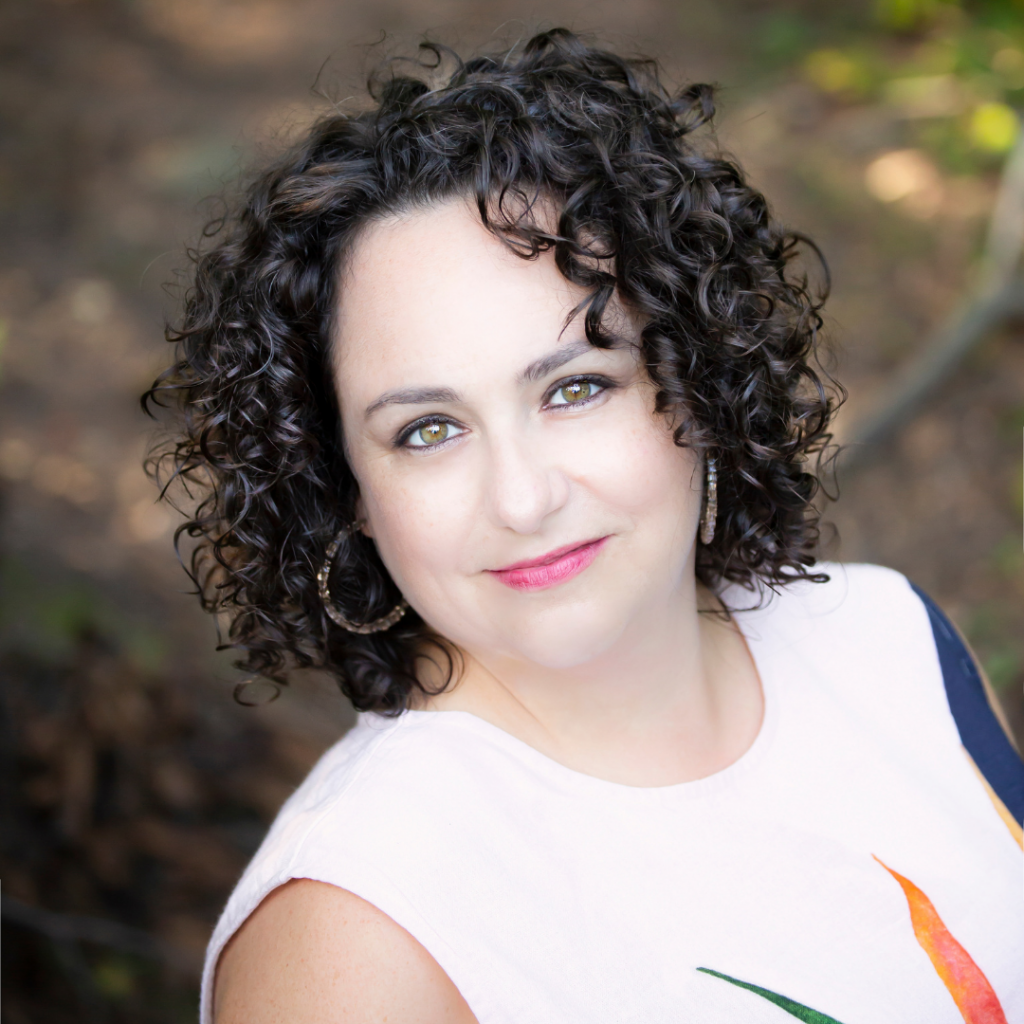 Kris Haas is an educator, entrepreneur, cannabis advocate, wife, and mother of one. Over the years, she has worked as a writer, an editor, and even a New Jersey Public School teacher. Now, she's the woman behind The Botanica Boutique, a carefully-curated collection of high-end wellness products to benefit your body and mind. Their motto? Self-care isn't selfish – it's essential.
Each product you'll find within The Botanica Boutique is responsibly-sourced, made with all-natural ingredients, and personally vetted by Kris herself. That's right – she does the searching and experimenting so you don't have to.
In honor of 4/20, we got to ask Kris everything we've ever wanted to know about CBD, learn about what inspired her to start The Botanica Boutique, get the inside scoop on recommendations for her favorite products, and learn about her personalized product recommendation service.
WAWO: What inspired you to start The Botanica Boutique?
Kris Haas: When the pandemic hit, my anxiety – which I've struggled with all my life – went through the roof. As I searched for relief, I found that plant-based products and CBD helped a lot. Finally, I could think, sleep, and just manage my anxiety day-to-day! 
When I realized I wasn't alone and that so many other women were experiencing similar struggles, the teacher side of me came out and I got to work researching and educating myself on CBD and cannabis and all of the benefits. I shared the information with my friends and even began to vet products for all of us to try!
At some point, I realized I wanted to share this information and help even more people. That's how it all started!
WAWO: How did you land on the name The Botanica Boutique?
KH: When I was thinking about what to call my business, it was really important to me to reflect on what I wanted the business to represent. Since my entire mission is based on plant wellness, botanicals came to mind. I loved the Spanish word botánica – it signifies a place dedicated to plant health, spirituality, and connection to the local community.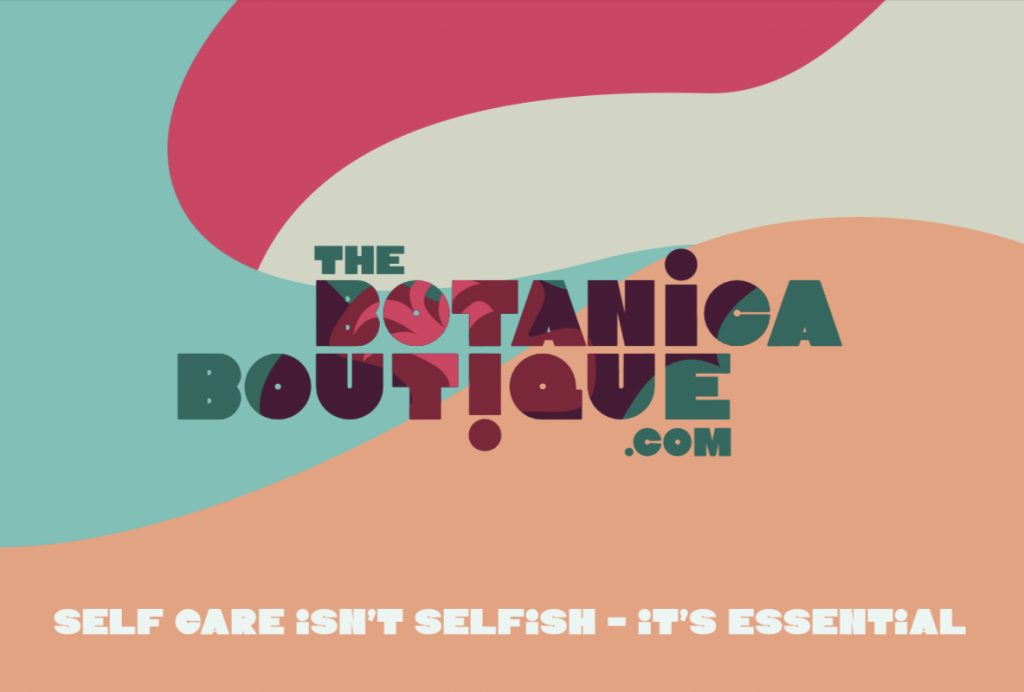 WAWO: How did your background in education help you when it came to building your business?
KH: It may seem like a random hop from teacher to CBD entrepreneur, but I think my education background has helped me a lot! When I research something, I dig deep. This is a great thing for my clients because I'm doing the work so they don't have to. 
Also, CBD and cannabis education is very important to me. Breaking the stigma around the plant – and especially for women who use cannabis – is essential and I'm committed to contributing to that. I want my clients to know about what they are putting into their bodies and understand why CBD is a wonderful, natural remedy for so many things that ail us.
WAWO: If someone is new to CBD, what do they need to know?
KH: The question I get asked most is, "Will CBD get me high?" And the answer is no, not in the traditional sense. CBD comes from the hemp plant. It's the same plant that cannabis or weed comes from, but each plant is grown for a different purpose.
Hemp plants are grown to be higher in cannabinoids, and cannabis plants are grown to be higher in THC. The best kind of cannabis for wellness, in my opinion, has higher CBD and other cannabinoid levels and low-to-medium THC levels. 
WAWO: How do you decide which products to carry?
KH: My process always begins with lots and lots of research! I seek out companies that are making unique and all-natural products in the CBD/cannabis space, and I like to connect with female and BIPOC-owned companies as much as possible.
Once I chat with them, I try the product out! I'm very picky, so if a product doesn't do much or if I'm not wowed by it, it doesn't make the cut. I also have a few guinea pigs – my husband, mom, and friends – that help test potential products, too.
The Botanica Boutique only carries products that have been tested by a third-party lab and have a Certificate of Analysis (COA). If you want to learn more about a product, you can find links to the testing results on every product page!
No matter how much my collection grows, it will always be very carefully curated.
WAWO: Whew, there are a LOT of abbreviations: CBD, CBG, THC, CBC, CBN… What do they all mean, and what's the best use for each?
KH: Yes – the cannabis plant is so amazing because of all of the compounds that are present in it!
First up are cannabinoids, which are naturally occurring compounds in the cannabis plant. Next, we have terpenes which are naturally occurring chemical compounds found in plants – these are what give the plant particular aromas and flavors.
The compounds work together to make you feel a certain way (for example, some are better for rest and sleep.)
CBD stands for cannabidiol. It's the best known and most popular of the many cannabinoids found in the cannabis plant. 
THC is also a cannabinoid and stands for tetrahydrocannabinol. This is the psychoactive compound often associated with feeling high. 
CBG stands for cannabigerol. CBG is referred to as the mother because it's the first cannabinoid developed in the plant – the one that all of the others come from. It's most commonly associated with pain and anxiety relief.
CBN, or cannabinol, is the cannabinoid most associated with sleep and sedation.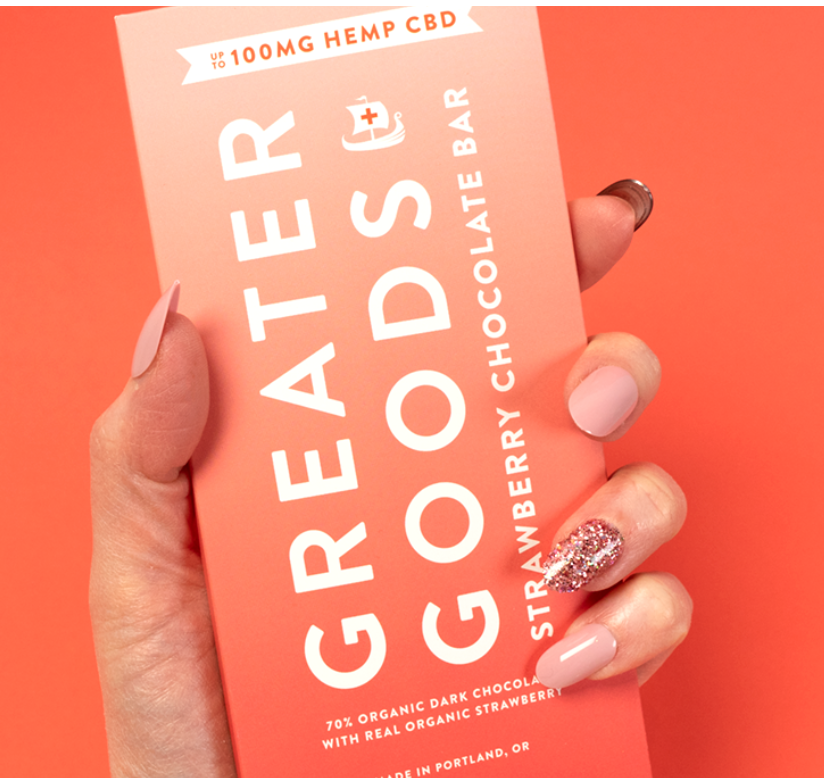 WAWO: Oh wow! Is there other CBD-related terminology that would be helpful for our community to know? 
KH: One term that is important to look for is full-spectrum CBD. This means that all of the elements of the cannabis plant are present. When all of the plant compounds work together, they're more effective! This is called the entourage effect.
If you're looking for relief from pain, anxiety, sleep, PMS, menopause, etc., looking for a product that has all of the plant compounds is going to be your best bet. Yes, that means there's some THC in there, but just a little. The legal limit is .3%.
Want to check out the health benefits of the cannabis plant while staying away from THC? Be sure to choose broad-spectrum CBD products. They may not be as effective, but they are THC-free.
WAWO: If someone is brand-new to CBD, what type of product do you recommend they start with?
KH: I always suggest that people who are new to CBD and cannabis start with a lower dose gummy or oil. Look for a product that is full-spectrum CBD and around 1500mg per bottle for oil or around 25mg per gummy. This is a great way to dip your toe in and begin your journey.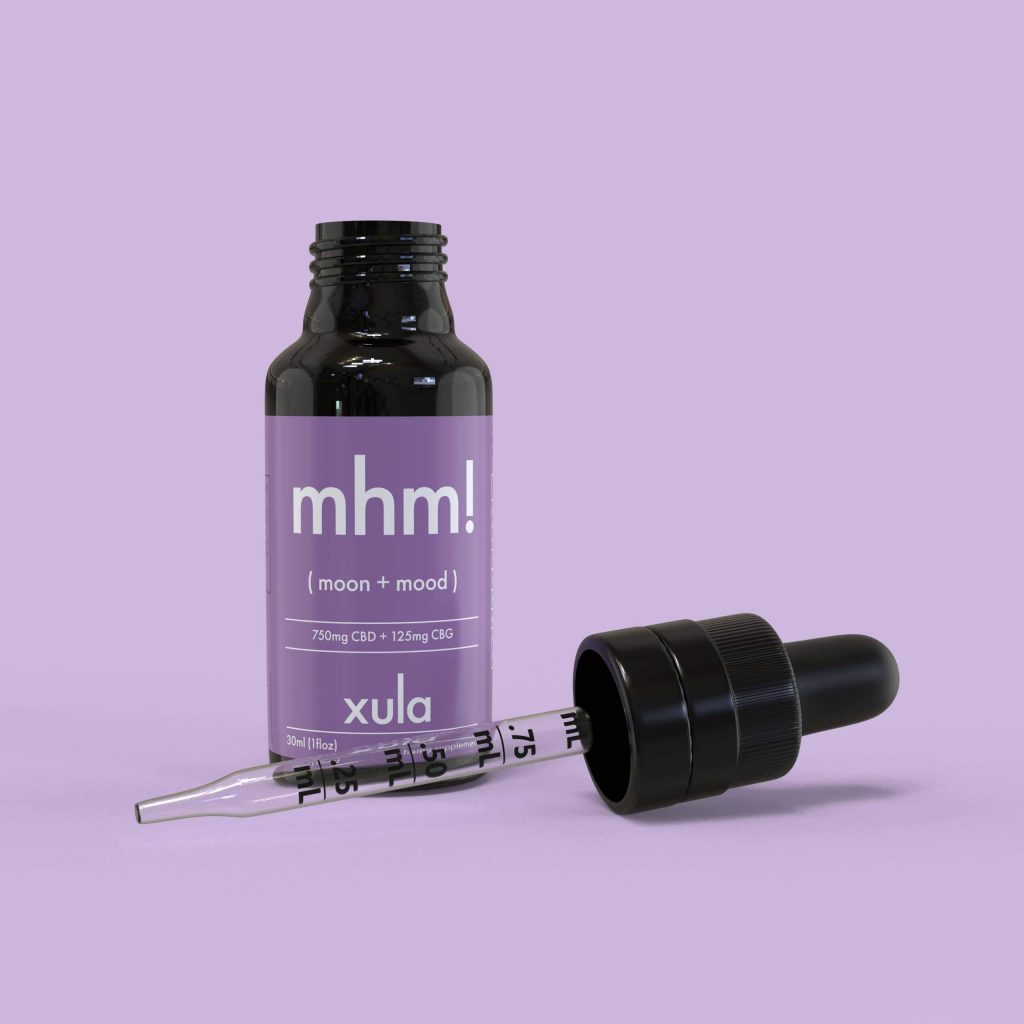 WAWO: What are your favorite CBD products for helping with pain, anxiety, sleep, and PMS?
KH: I love this question! My favorite type of CBD and cannabis products are the ones that combine other helpful botanicals to aid in relief. These are the products that I always recommend (and use myself):
Focus & Clarity: hustle+flo, my favorite new brand, founded by a first-generation immigrant and woman of color, combines her formulas with useful botanicals. These products just work! 
PMS: Xula is one of my very favorite CBD brands. The company was founded by two BIPOC women and all of their products are specifically designed to work well with women's bodies!
Sleep: I carry a variety of products that can help with sleep issues! Some contain melatonin, some have the cannabinoid CBN, and some have other botanicals associated with good rest.
Pain and Anxiety: For pain and anxiety, I always recommend trying a basic full-spectrum CBD product, but keep in mind that people who suffer from more intense pain or higher levels of anxiety might need something stronger.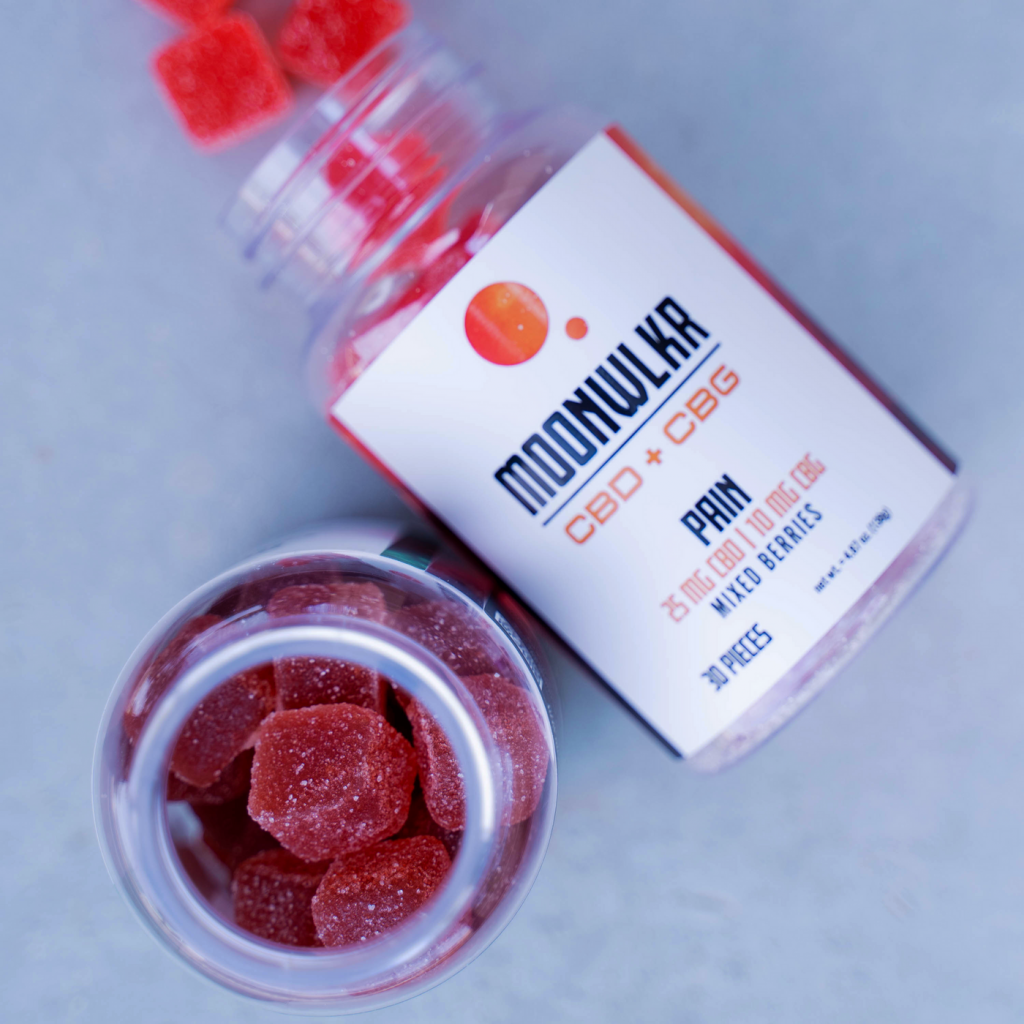 WAWO: Do you have a favorite product in your shop?
KH: This is such a hard question to answer! There's something about all of them that I love – that's why they're part of my collection!
I'm obsessed with this new vapor battery by Vessel, a company that makes high-end vapor products. The Botanica Vape is limited edition (the name is a happy accident), and it's just so gorgeous and perfect for The Botanica Boutique.
My husband and I change up the products we use a lot, but we always have an open jar of Sunny Skies Full-Spectrum Gummies.
During the day, I cycle between hustle+flo's Clear the Noise softgels and Highline Wellness's Energy Gummies.
At bedtime, I've been taking hustle+flo's Sleep On It softgels, which really help me get a solid night's rest.
WAWO: Oooh, those all sound so nice! So… can all of the products you carry be shipped? Are there any regulations regarding what and where?
KH: I do ship nationwide, but  1) there are some restrictions, and 2) the laws are ever-changing.  Until cannabis is federally legalized, we have to follow state laws. For instance, it is now illegal to ship/sell Delta 8 THC products in the state of New York. Cannabis has been legalized there and they are working on their adult-use market, but you can no longer buy Delta 8 products. 
Your best bet? Just check with me before you order! I'm happy to help you determine which products are best for you and comply with your state's laws.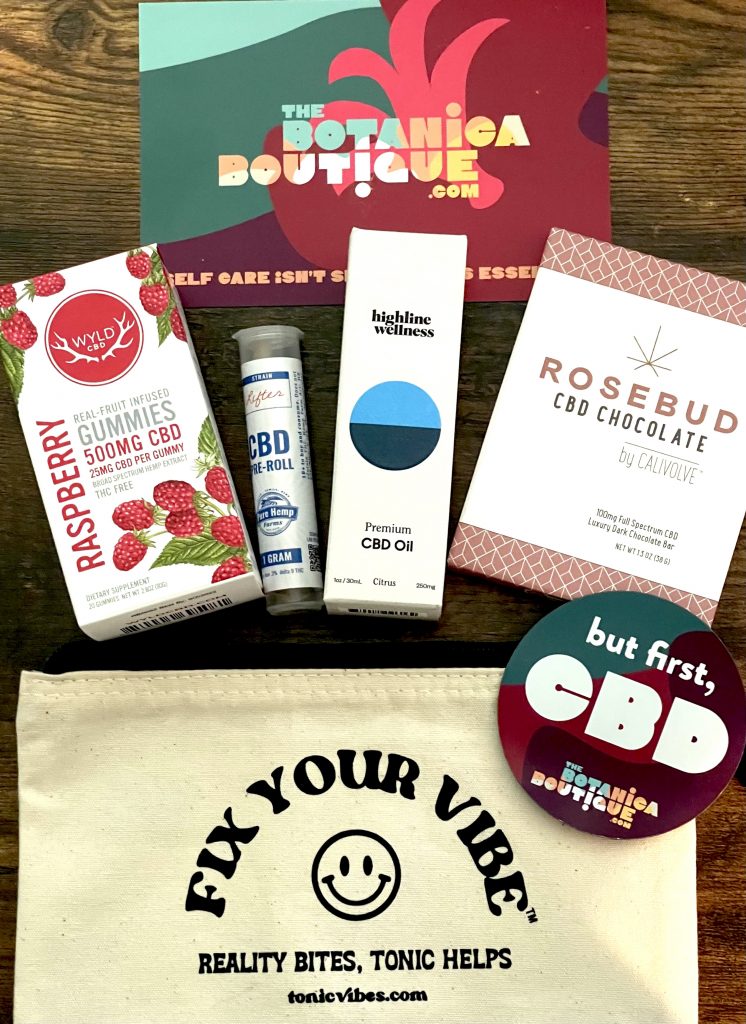 WAWO: This has been amazing! What do you wish more people understood about CBD?
KH: I think that CBD and cannabis have terrible stigmas attached to them. I often have clients who hide these products from their families and seem almost ashamed to partake – especially women. There's a really intense stigma around women – especially moms – who partake in cannabis. It's socially acceptable for women to have a glass of wine after a long day, but popping a gummy isn't acceptable?
I love that CBD gives you the chance to focus on self-care and doing what you need to do to feel well in your life. And when you need something a little stronger? THC can help you out with that. Honestly, this plant can do it all.
WAWO: To wrap up, can you tell us a little about the personalized product consultations you offer?
KH: This is my favorite part of what I do! I love working one-on-one with clients to help them find the perfect products for what they need, which is why I offer free, online consultations (which can be done over Zoom, email, or even the telephone) to educate clients about CBD and answer any questions they might have. Generally, clients share a bit about what their needs are, and I help them find products that may help.
To give my clients an opportunity to try an item before buying a whole container, I also started offering Product Packs! Product Packs range in price from $20-$40 and can include gummies (5-packs), softgels, and oils. This way, you can find your perfect fit before committing to an entire container. Each Product Pack comes with a customized guide to all of your products with dosing instructions, information, and links to learn more.
Also, if you have any questions, you can always email me!
Wow – do you feel like you just learned as much as we did!? 🤯 Thanks for answering all of our questions and sharing so much about your passion for this plant, Kris!

Ready to start your own journey with CBD or cannabis products? Head over to The Botanica Boutique website to start shopping, or send Kris an email to schedule your personalized product consultation! You can also find The Botanica Boutique on Instagram @botanicaboutique.
Plus, from Tuesday, April 19 – Tuesday, April 26, The Botanica Boutique will be donating 3% of sales to The Last Prisoner Project, a nonprofit organization dedicated to cannabis criminal justice reform.