How This Jewelry Designer Is Scaling Her Retail Business As A One-Woman-Show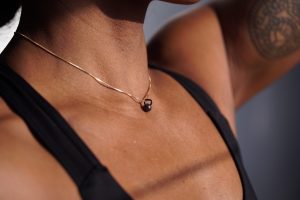 Small businesses are on the rise in the US, and ecommerce platforms like Shopify allow for an easy barrier to entry for independent jewelers (and other product categories, too). The days of going to your nearest jewelry shop are over. You can find lots of beautiful pieces (from your smartphone) that won't break the bank, including custom and unique pieces that you can't find at luxury retailers and department stores.

Enter one-woman-show, Jal Dhanani-Wade, founder of The Benchmark Collection, who has grown a steady fitness inspired jewelry business through Instagram, word-of-mouth, and personalized customer service.

By one-woman-show, we mean she's the person at the work-bench making each piece, she's the person managing the brands social media, she's the one who drops packages off at the post office, and includes handwritten notes in each shipment. Plus, she designs and sells custom pieces on the side.

Sound familiar? We know you put your heart, sweat, and sometimes tears into your retail company. We feel so honored to have you as part of our community, and that we get to help you build brand awareness through our seasonal pop-up shops.

Read on to learn more about Jal, how she builds brand awareness for The Benchmark Collection, and what success means to her.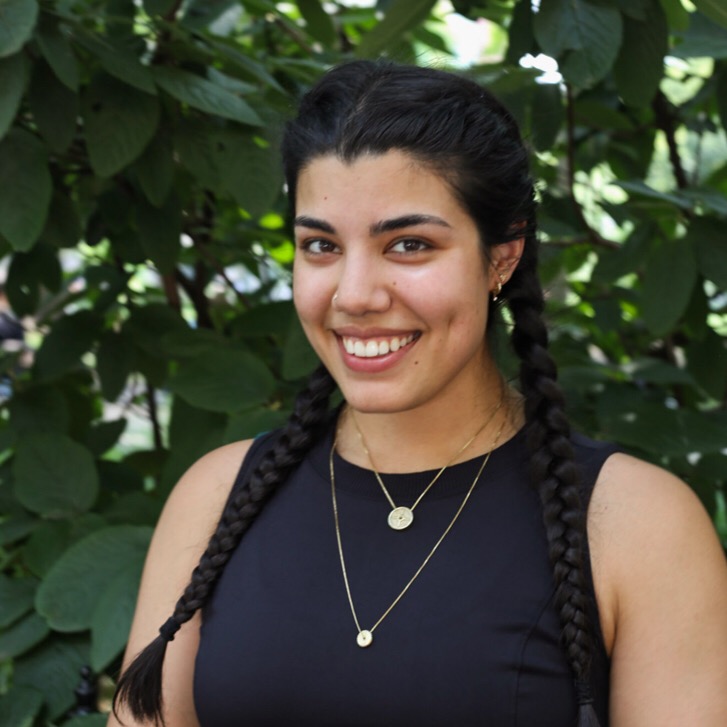 Alexis Damen: Tell us about yourself and your background, what were you doing before you started The Benchmark Collection? Also, what inspired you to leap?

Jal Dhanani-Wade: I am a jeweler and a business owner, and have been living in New York since 2009, when I moved here to study Jewelry Design and Metalsmithing at FIT. Since then, I worked a couple of Sales and Production jobs, which helped me look at the jewelry industry from many different perspectives. The Benchmark Collection started because I wanted a solid gold weight plate to wear around, as lifting weights and working out was becoming a significant part of my life. When I couldn't find one anywhere, I made one, and then another, and then another — then an Instagram page, then a website, and slowly, my very simple personal piece turned into a little niche collection of fine jewelry for gym-goers. At the time, I decided I wanted to jump into full-time self-employment, there was truly a mixing pot of catalysts, but to sum it up, my gut was telling me it was time to leap!

AD: How did you come up with the name The Benchmark Collection for your business?

JDW: "Benchmark" workouts are standardized workouts that you can retest periodically to see your progress — a reliable staple, which I always liked. I tend to fiddle with whatever piece I have on quite a bit, and it's always there — a reliable staple. ?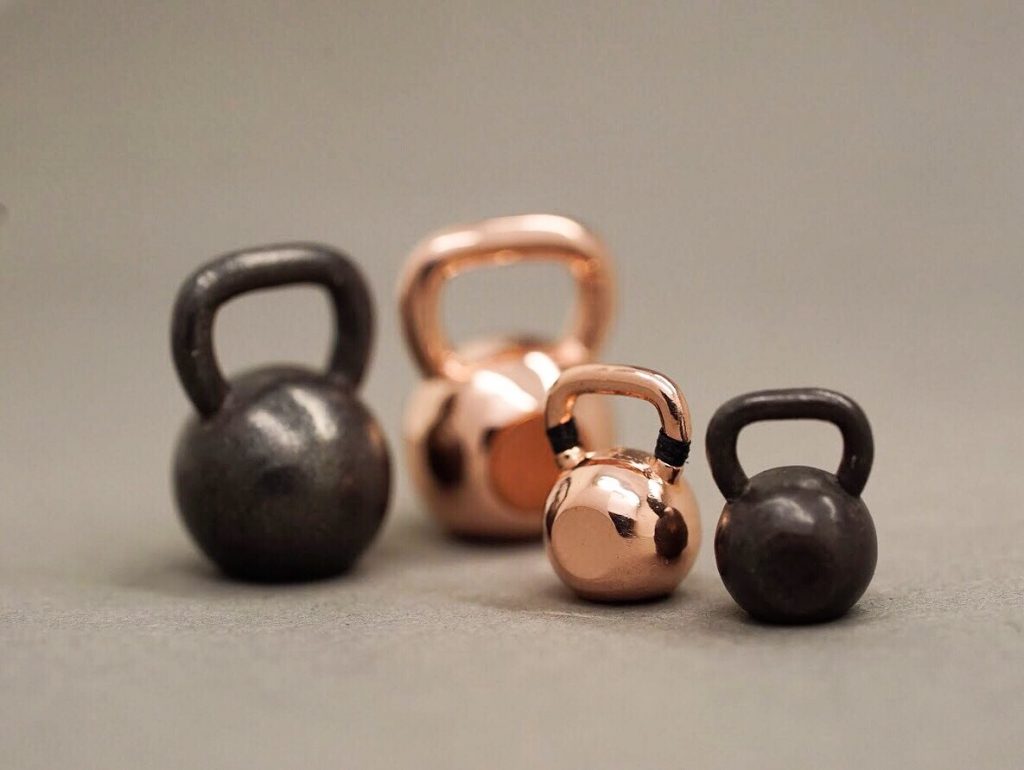 AD: What are some of the challenges that you face as an emerging brand in the jewelry industry?

JDW: This is an extremely male-dominated, standard-path type of industry. Traditionally, jewelry is designed seasonally, then displayed at expensive trade shows after creating lookbooks and linesheets in the hopes of attracting stores to place wholesale orders. Having worked trade shows for other designers as well as in fine jewelry sales, I wanted to avoid all that because I don't see it as beneficial to my particular brand. People don't look for fitness-related pieces in jewelry stores, and they typically don't look for fine jewelry in fitness stores, so I've found that I have to get creative to reach the people who are looking for exactly what I make, then hopefully sell my work directly to them.

It's less predictable than large seasonal orders but more manageable than going the traditional route. Instagram has been so helpful in that because people will often find my work by searching hashtags like #fitnesscharm or #kettlebellnecklace.

AD: Can you tell us how and where pieces from The Benchmark Collection get made?

JDW: I hand make each piece to order in my studio in Bushwick, Brooklyn. My Plates and Kettlebells are cast using recycled metal in Manhattan, then I pick them up and take each piece through 8-15 steps (depending on what gets ordered), pack them up, then walk them to the post office myself. One-woman-show over here for now, but hopefully not for long!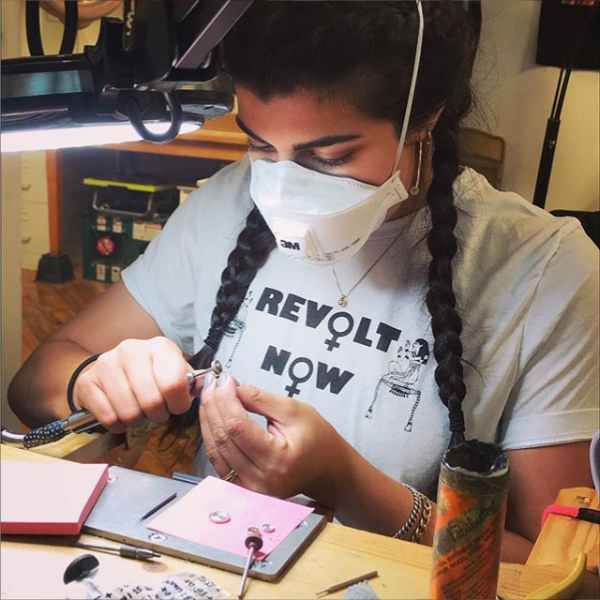 AD: What has been your favorite moment of starting a business so far?

JDW: The moment I realized I could afford to move from being quite isolated working from a small room at home, to working in a beautiful, shared workspace with four other female jewelers I respect (and a lot of natural light!). It's ideal and has generally increased my happiness and productivity more than I can express.

AD: What strategies do you use to build your brand awareness and engage your community and following?

JDW: I engage with my customers a lot on Instagram! Reposting whenever my pieces are tagged, doing my best to always comment back, thanking customers for sharing my work — I follow a lot of my customers and get to see when they hit PRs or graduate or bake something amazing and I generally enjoy being encouraging! It doesn't cost me anything, and the energy return is always high.

AD: What has been your most successful strategy for driving traffic to your ecommerce site?

JDW: I try to build hype for special edition pieces or new product launches via Instagram as much as possible. Instagram has been my primary marketing tool, although I hate the game of trying to understand the algorithm.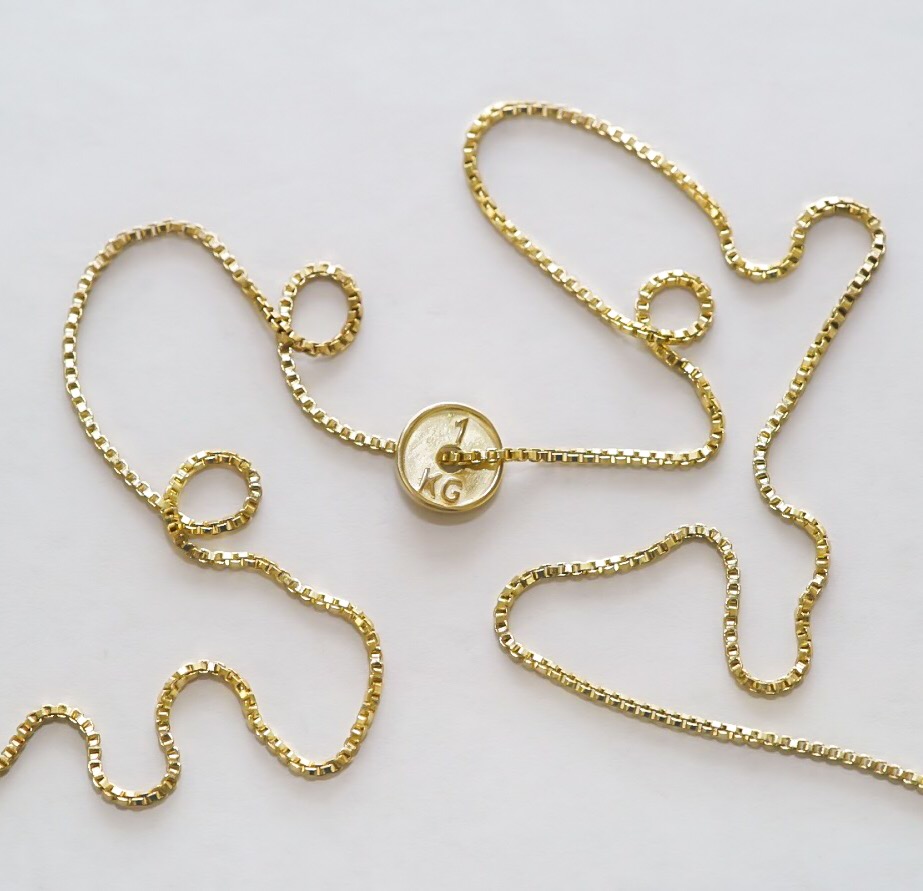 AD: What do you think are the key factors to create a great end-to-end experience for your D2C customers?

JDW: I think it makes such a difference that I'm there to answer questions, help people make decisions, and then cap it off with a personalized thank-you note. I want to make sure people know that I really appreciate them choosing to support my business, especially since my work is a luxury, and I know everyone has their day-to-day expenses.

AD: You're a one-woman show, if there was one task you could outsource at no cost, what would it be?

JDW: Financial data input and projections. I can do this stuff, but it takes me a long time, and I don't enjoy it.

AD: What types of workshops and events have been most successful for you?

JDW: Generally, pop-up markets haven't been the right fit for me since my brand is so specific. Gym events and Crossfit competitions have been more successful for me, especially when the gym helps with advertisement so their members know I'm coming!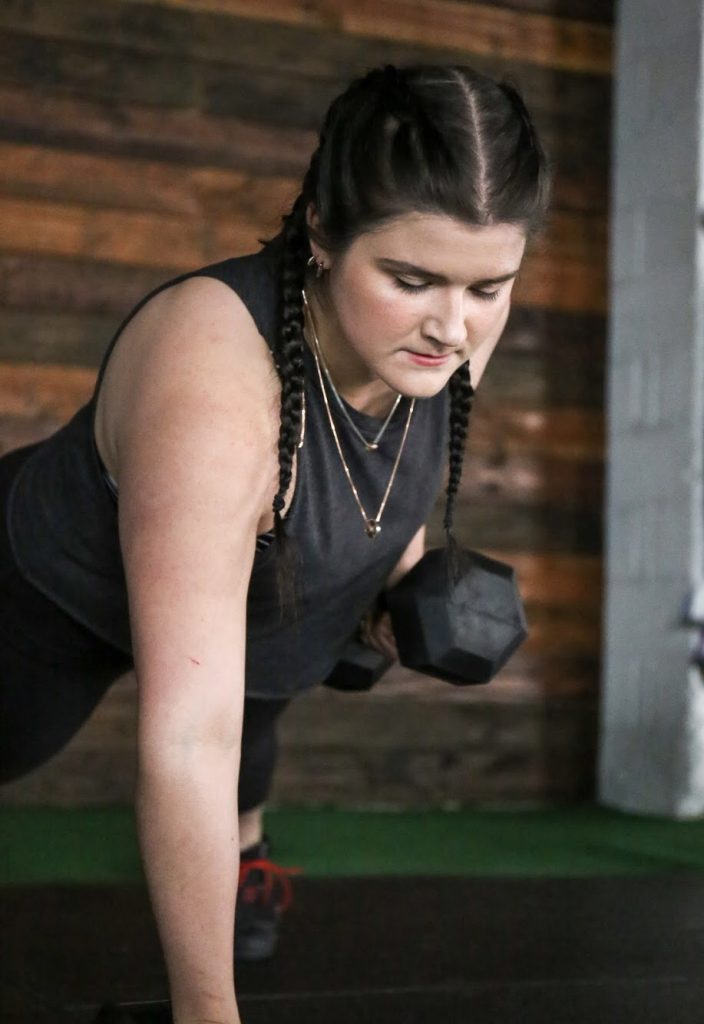 AD: What has been the most surprising and challenging for you during the process of starting a business and now growing it? How have you overcome these obstacles?

JDW: Early on, I had a new product launch that didn't go as well as I expected. I had a couple of successful launches at that point (so I was cocky), and anticipated being able to replenish my expenses quickly. After so much time and effort, it didn't happen the way I thought, and I got a little internally dramatic and thought I had lost my touch.

After a couple days of overthinking my perceived failure, I had to take a step back, physically move around (instead of sitting, staring at my notebook/computer/workbench), and refocus on the things I could control.

Sometimes things don't go as planned — self-doubt can get in the way of moving forward, but honestly, I just had to shake it off and try again.
AD: What one piece of advice do you have for fellow retail and ecommerce entrepreneurs?

JDW: No one will ever care about your product more than you do. Meaning, expect the highest quality out of yourself, and less out of those minorly involved. Build in the extra time for other people's mistakes, make the extra effort to explain what you do and why it matters — you're the one who cares the most.

AD: What one thing do you wish someone had told you before you started your business?

JDW: I feel like I heard a lot of helpful things that I couldn't understand until I fully experienced them. A few of them are:

"You'll likely sacrifice a lot of your social life."
"You should have as much saved as possible, just in case it doesn't work out."
"Sometimes, you'll feel like you never stop working."
All of this is true, but another truth is that I'm much happier working my absolute hardest for myself rather than someone else, and I'd start the whole thing over tomorrow if I had to.

AD: I've seen you post different jewelry designs on your personal Instagram account, do you often do custom work? How can one get in touch about that?
JDW: I love to take on a couple of custom pieces to work on over a few months, to give my brain a break from Benchmark production as it can get a bit repetitive. My favorite thing is finding a bunch of very different gemstones or diamonds and collaging them together. I only take on a handful of custom pieces a year, but one could reach me at jal@thebenchmarkcollection.com to discuss a possible project.
AD: How do you balance work, life, and self-care as a busy entrepreneur?

JDW: I definitely wouldn't say that I 100% have it balanced — I am a bit of a workaholic and struggle to take proper time off, but the two things that help the most would be detailed daily lists (with realistic timing attached to tasks), and exercising consistently. These things keep my brain in order so that I can truly relax when I'm not working. Weekend gym-dates with my partner and coach Mike are my absolute favorite way to productively get the stress out and approach a new week as clear-minded as possible.

AD: How do you measure success?

JDW: Success to me has the most to do with people genuinely loving the jewelry they receive, sharing it on social media and with their friends, and returning for more. Repeat customers indicate that I'm doing something right, and I should keep going. Another measure of success to me is respect from other jewelers that I respect. Earned, not given, and so gratifying.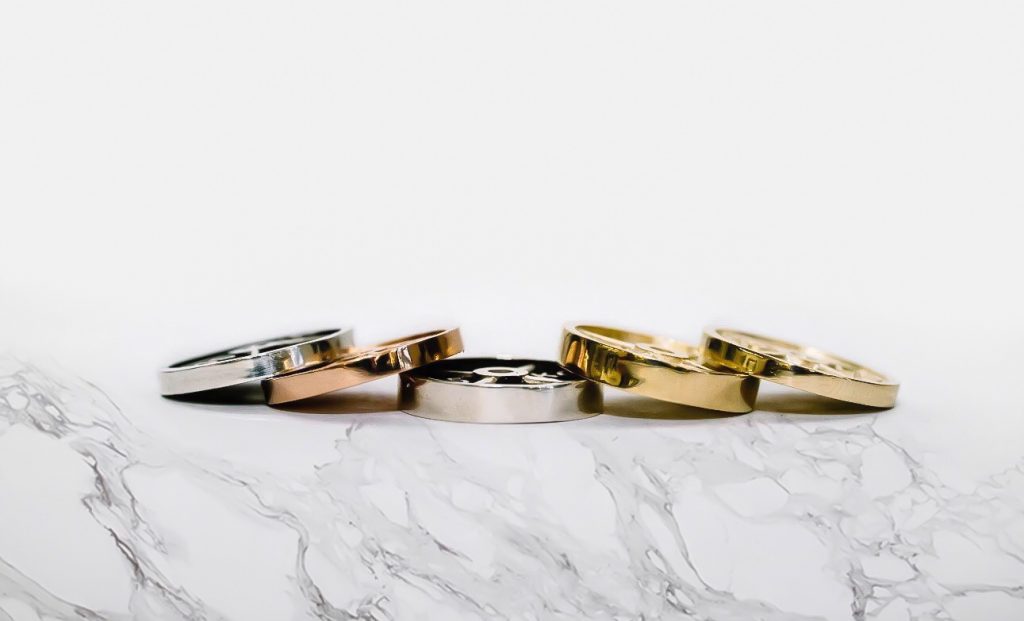 AD: When you're not building The Benchmark Collection, what are you doing?

JDW: I have a lot of gym-goals, mainly increasing my squat and deadlift totals (300LB deadlift, I'll get you soon!). Most of my friends are there too, so honestly, if I'm not relaxing or walking around Brooklyn, I'm likely there.

AD: What's next for The Benchmark Collection?

JDW: Hopefully, I'll be hiring an intern this year — one that I can teach as much as possible who is just as excited about jewelry as I am! I want to pass on the internship experience that I was lucky to have, where I felt supported and learned a lot.

I recently launched a new line of very customizable Kettlebells, but as far as future products, my lips are sealed. ?
Our Key Takeaways From Jal Dhanani-Wade, Founder of The Benchmark Collection
Whether you're a team of 10 or 1, being available to answer product questions through social media, getting to know your customers, and providing a unique shopping experience is crucial to building a small retail business.

How do you create a memorable experience for your customers? Tell us in the comments below!