7 Ways To Promote Your Upcoming Pop-Up Event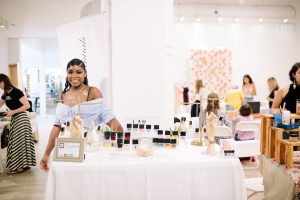 In recent years, pop-up shops have increased in popularity. Not only are they an excellent opportunity for retailers to try their hand at brick-and-mortar without the risk of a long-term lease, but customers are also responding well.

Having a physical presence can help you create relationships with customers in person while building brand awareness, and ultimately making more sales.

It's crucial to plan your pop-up shop in advance to ensure the best possible outcome. Once you've defined your goals, set your budget, and designed your pop-up shop display, it's time to build a cohesive strategy to promote your upcoming pop-up event.

Without proper promotion, all the hard work you put into planning and executing your pop-up event can go to waste. That's why we're sharing seven ways to promote your next pop-up event.

1. Create Digital Flyers For Your Pop-Up Event
Digital flyers are a great way to spread the word about your upcoming pop-up event. In most cases, these flyers incorporate your brand colors, a product image, and brief copy that provides the viewer with a quick overview of when and where your event is happening.

You don't have to be a graphic designer to design an enticing digital flyer. Apps like Canva and Adobe Express are both exceptional solutions for flyer creation — and they're free.

You can use the same software to create images for your event pages and website banners.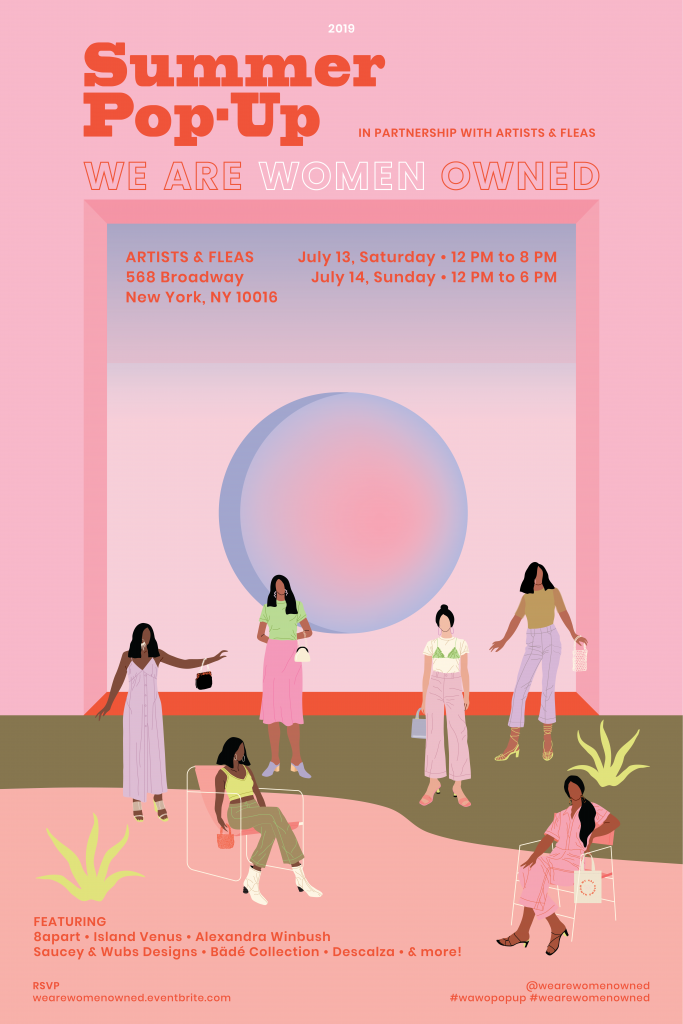 2. Publish a Dedicated Events Page
Whether your pop-up shop is free to attend or you're charging a fee, you can manage the event by using a registration system like Eventbrite, Splash, or the Facebook events feature.

Create an event page with your pop-up shop details and enticing copy about why people should stop by. If you're using Eventbrite or Splash, you can customize the event page to match your branding and make it pop. You can also link your Facebook event page to a custom registration page. Try to include custom questions as a way to learn more about your potential customers, and better plan for your event.
Encouraging people to RSVP can help you grow your mailing list, and sharing your event on websites like Eventbrite, Splash, and Facebook can help you get found by users searching for events like yours.
3. Publish Event Banners On Your Website
You can also promote your pop-up event on your ecommerce website. Start by creating an image for your homepage or banners that get placed on other pages of your site, like your blog and shop page. You can link banners through to your event registration page to encourage your visitors to RSVP for the event and see you in person.

Another great place to include event banners is in your email signature. It's a passive way to notify people of your upcoming pop-up event.

4. Write A Press Release
You can write a short press release about your next pop-up event that mentions where, when, and why you're having the event. Be sure to include pertinent information about your brand story and what types of products will be for sale at the pop-up shop.

Use a captivating headline and introduction and start pitching your event to journalists or websites that promote local events. One to consider for New York is Time Out NY.
5. Share The Pop-Up Event In Your Facebook Groups
If you're a part of our closed Facebook group, you already know how powerful it can be to connect with a group of like-minded ladies. Whether it's for moral support, problem-solving, or job hunting, the popularity of private Facebook groups continues to rise. 1.4 billion people  —  more than half of Facebook's massive user base is now using Groups every month.

You can find a way to share more about your event without being too promotional. Ask fellow community members if they could help you spread the word and offer to assist them in some way in exchange for their support. Alternatively, some groups have specific threads or group pages designated to event promotion. Take advantage of it!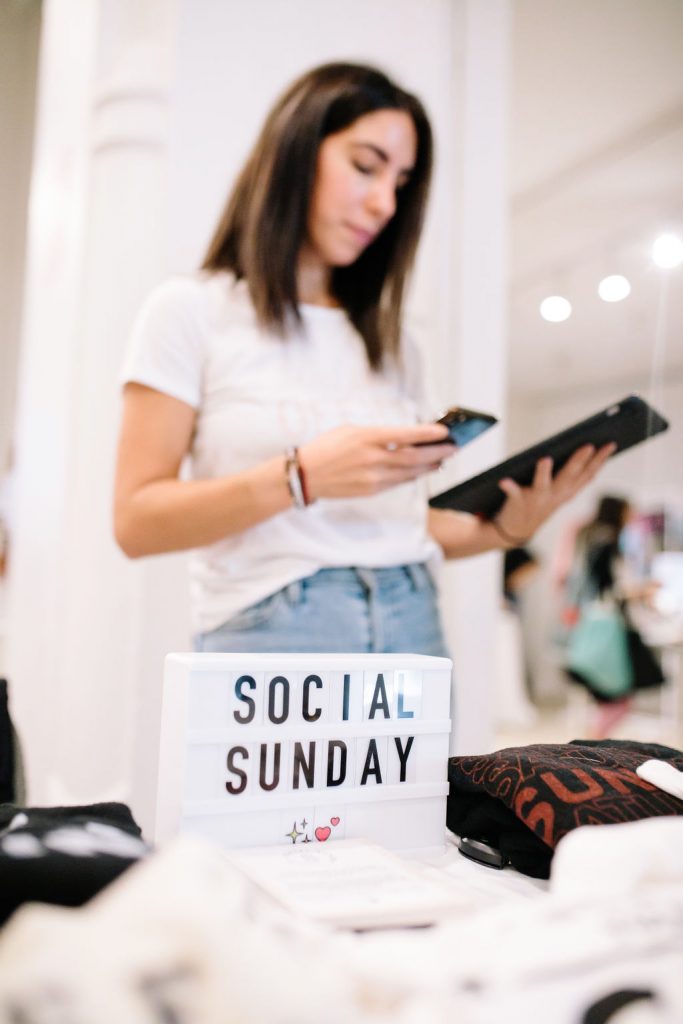 6. Email And Text Your Community And Customers
Email generates $38 for every $1 spent, which is an astounding 3,800% ROI, making it one of the most effective marketing options available to retailers.

Unlike social media, with email marketing, you're not sending something out into the universe and hoping that the current algorithm gets your post seen by your customers and community. You get to send a message straight to their inbox.

Of course, there's a chance they won't open the email the first time you send it, but at least you'll have access to a report that shows you that data and you can resend to non-openers or send reminders to people who have registered to attend your pop-up event.

In addition to email, there are now solutions that offer SMS and Text Marketing services for retail and ecommerce companies. You can test this new marketing tactic for an upcoming pop-up event or start small by texting friends, family, and customers that you have a strong relationship with.
7. Share Your Pop-Up Event On Social Media
There's no exact science when it comes to timing for sharing your upcoming pop-up event on social media. Every retailer has a different audience, and you know what your followers respond to best.

Our recommendation is to start planting the seed about your event — with teasers and "save the date" posts — around one month before the pop-up takes place.

As you get closer to the event date (around two weeks, until the first day of the event), ramping up with a more aggressive social media strategy can help you build buzz and increase attendees.

You may also want to ask your employees, friends, and family to post about the event, or if there are influencers and bloggers that you work with regularly, you can ask if they'd be willing to share the event with their community.

Once your pop-up starts, you can continue to share photos that you take during the event. Keep the momentum going even after your pop-up ends. You can share a photo album from your pop-up and build anticipation by announcing your next event date and location (if it's already scheduled).

Wrapping Up Pop-Up Event Promotion
Now that you have a better idea of how to promote your upcoming pop-up event, you can feel better equipped to plan and execute a successful experience. Remember, pop-up's are not only a place to sell your products, but you can also build brand awareness, grow your mailing list, and network with fellow entrepreneurs in the retail space.
What strategies do you use to promote your pop-up events? Tell us in the comments below!