Onatah Seed Co. Makes Gardening a Reality for Everyone, Everywhere!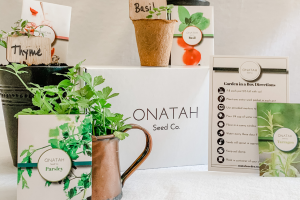 Does anyone else out there have garden or houseplant envy? Do you see people growing their own herb gardens from their kitchens while your plants seem to wilt and die the moment you bring them home? Or maybe you're overwhelmed with where to start, and are Googling things like, "what time of year should I plant basil?" or "what size pot do I need?"
If this sounds like you, co-founder of Onatah Seed Co., Lauren Draus, knows exactly how you feel. She grew up in NYC then moved to a rural area with hopes of starting her own garden. She had no idea how to get started, and leaned on her best friend, Heidi Meka for advice. Growing up, Heidi grew vegetables and fruits with her family, and knew a thing or two about gardening!
So Lauren and Heidi put their heads together and created the Onatah Seed Co. Garden in a Box: an all-in-one kit to start growing your garden anytime! It was created by novice gardener Lauren, for other novice gardeners, with Heidi's expert advice and oversight! Onatah Seed Co. helps anyone garden from anywhere. Lauren and Heidi believe that with the right tools and a little guidance, you'll be well on your way to building your own garden and cooking with freshly grown ingredients.
Read on to learn more about how Lauren and Heidi decided to work together, how they built Onatah Seed Co., what it's like working together as best friends, and what's next for their business!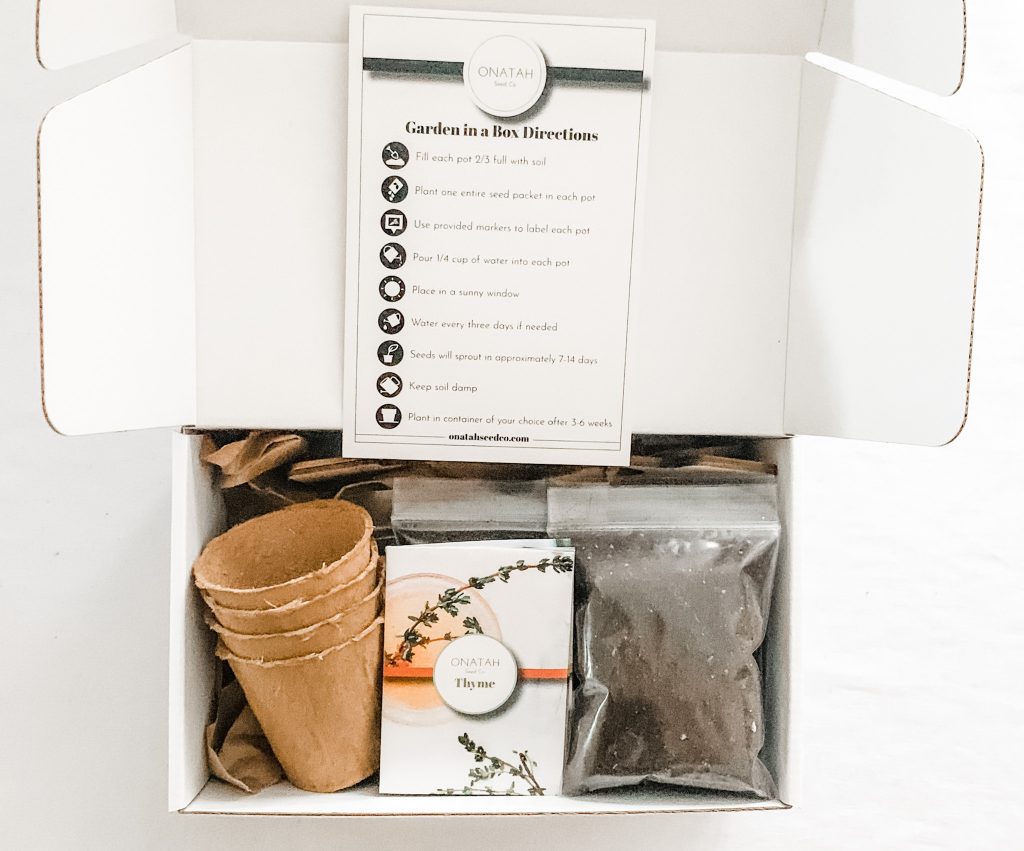 Erin Coles: Tell us about yourselves, your backgrounds, and what you were doing prior to starting Onatah Seed Co.?
Lauren Draus: Before starting Onatah Seed Co. I worked in Adult Education teaching English as a Second Language and had several years experience before that working in events. I studied Anthropology and Latin American studies in college and working in my community as an ESL instructor has been one of the most rewarding experiences of my life. My father's family comes from Puerto Rico so working with adults, primarily Latinos, helped me give back and feel connected to my family roots.
Heidi Meka: I grew up in the country where gardening was a normal part of living. We made the most of the season growing vegetables and fruits and preserving the harvest for use all winter. Access to fresh food inspired a great love of cooking for me. I worked in the restaurant industry for more than fifteen years and developed business management skills that I later applied to various positions in more traditional business settings.
EC: What inspired you to start Onatah Seed Co.?
LD: My lack of garden knowledge! My family comes from NYC, so growing up we didn't have a lot of experience with gardening or growing. As an adult I live in a rural community and have the space to grow a garden but I forever was failing. I had no idea what to plant or when. I would constantly ask Heidi, hey what is this? Can I plant this now? Finally one day I asked her, I wish you could just give me "HelloFresh" but for gardening and she said, "That's it! That's what we are going to do!" So we set out together, me a gardening novice and her an experienced gardener to create the all in one grow kit I was looking for but never quite found!
HM: I am inspired by my love of cooking and fresh, healthy ingredients. There is nothing more exciting to me than growing the food that I will later utilize in recipes to share with our family and friends. This is something I had, at one time, taken for granted. Developing our company has been a way to introduce others to the cathartic experience of gardening and get them excited about cooking with their ingredients and developing a deep appreciation and understanding for what is required to grow the best food.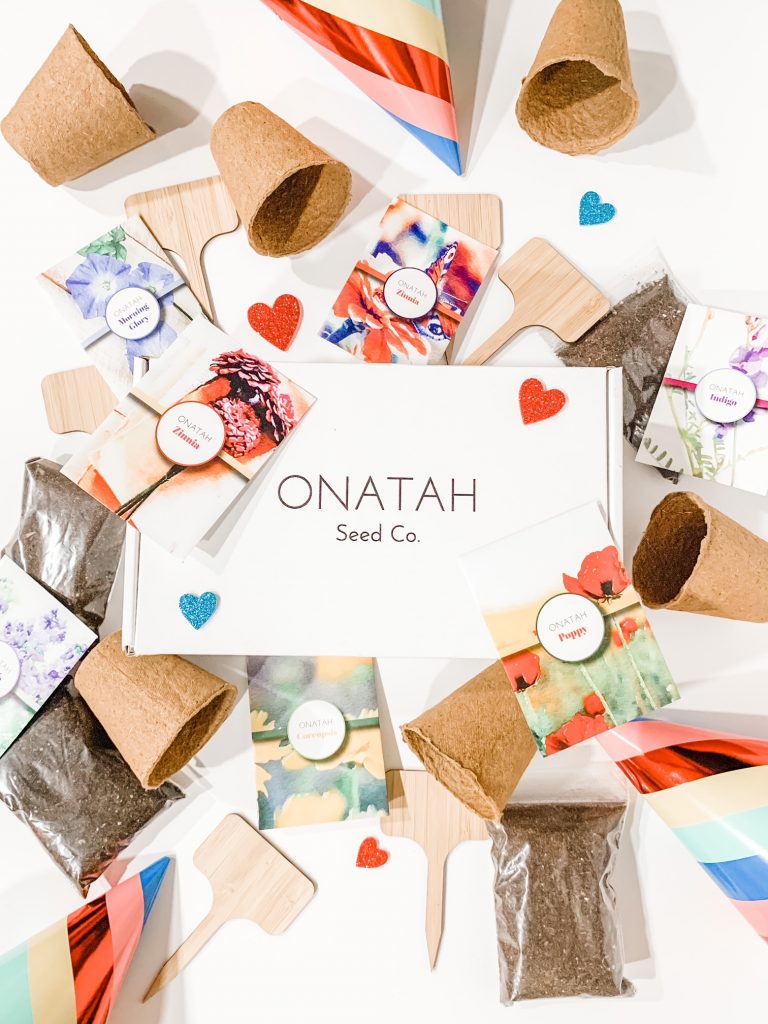 EC: I love hearing how both of you were inspired to start the business! And where does the name Onatah Seed Co. come from?
LD & HM: Onatah is the Haudenosaunee (Iroquois) word for the three sisters, beans, corn and squash which, in our area, were historically the most important plants grown because of the way they cooperated as they grew together. The corn provides the pole for the beans to grow up and they in turn provide shade for the squash to grow underneath. The idea of these plants working together, and being represented as women, to provide food for the community is so beautiful. It represents how we feel about the role women play in our society, about the power of gardens and the appreciation we have for the Native American experience in our local communities. We chose the name Onatah because to us, it is a reminder of the importance of working together, the power of women and shows how 3 little plants can have the biggest impact on history, culture and community.
EC: Wow – that is so powerful! Where is Onatah Seed Co. based?
LD & HM: We are located in the Mohawk Valley in upstate NY.
EC: I'd love to know – what is included in the Garden in a Box, and what is the process of assembling it to be shipped out!?
LD & HM: Everything you need to get your garden started anywhere, anytime! Each box contains a curated collection of seeds, compostable seed pots, soil pellets, compostable seed markers and easy step by step instructions to get you started!
Assembly, at the moment, is a family effort. We and our loved ones construct each box by hand, fill the seed packets, bag the soil and add all the elements to each box. Every order is packed by hand, by us. It truly is a small business!
EC: I know you're all about being eco-friendly! Tell us more about how you do that!
LD: This was something that was very important to me as we began developing our boxes. Since I was a child, reduce, reuse and recycle was a mantra in my house! Our fridge was always filled with butter and ricotta containers used as tupperware, we had separate recycling in our community for paper, metal and plastic and lord knows we were always being told to shut the lights and not waste water. I guess it just carried over for me into adulthood and little by little I began to make green changes in my own home and life.
I believe that each of us has the ability to make a difference, so when it came to our business I approached it with the same mindset; what can be reused, reduced or recycled. First off, having compostable seed pots and seed markers was key. Second was making sure our seed packets and inserts could be recycled. And lastly, we made sure that the box it all ships in doubles as a windowsill tray to get the gardens started. As much as has been possible, we strive to meet our goal of being a low waste brand.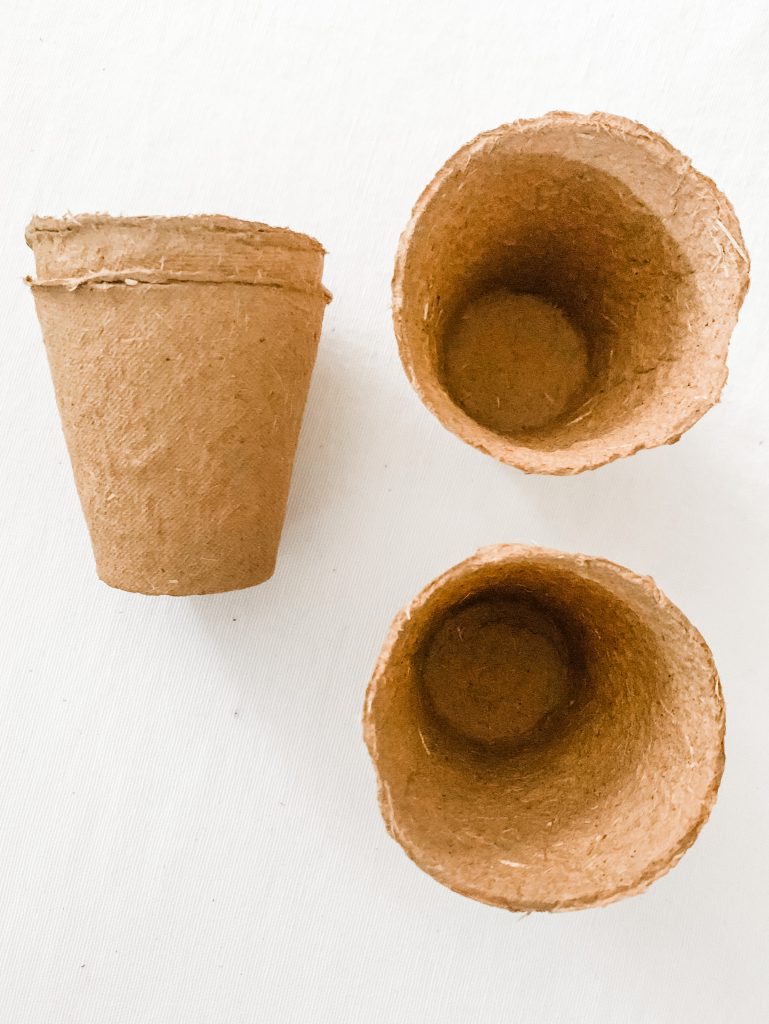 EC: We here at WAWO are super fans of eco-friendly and sustainable businesses, so we applaud you!! So how did you two become partners, and how does your partnership work so well?
LD: We have been friends for almost 20 years, have seen each other through so many life changes, and always dreamed that someday we would work together. Well, several years ago that came true for a short amount of time, and we were so happy and worked so well together we knew it was time to take the leap and start our own business.
Heidi is the business operations side of the house and is full of action and energy. She is never afraid to jump in, try something new or sort something out.
HM: Lauren handles the creative side of things and balances my action with patience and questioning. She puts her years of teacher and social science training to use to examine not just the how but the why of our business.
LD: We balance each other out and ultimately have the same values, and agenda when it comes to building our business!
EC: What advice would you give someone who is thinking about going into business with a friend?
LD & HM: Make sure you are ready to divide and conquer, be accountable and remember to have fun! It's all about balance but ultimately, remember why you are partnering and let each partner bring their strengths to the table.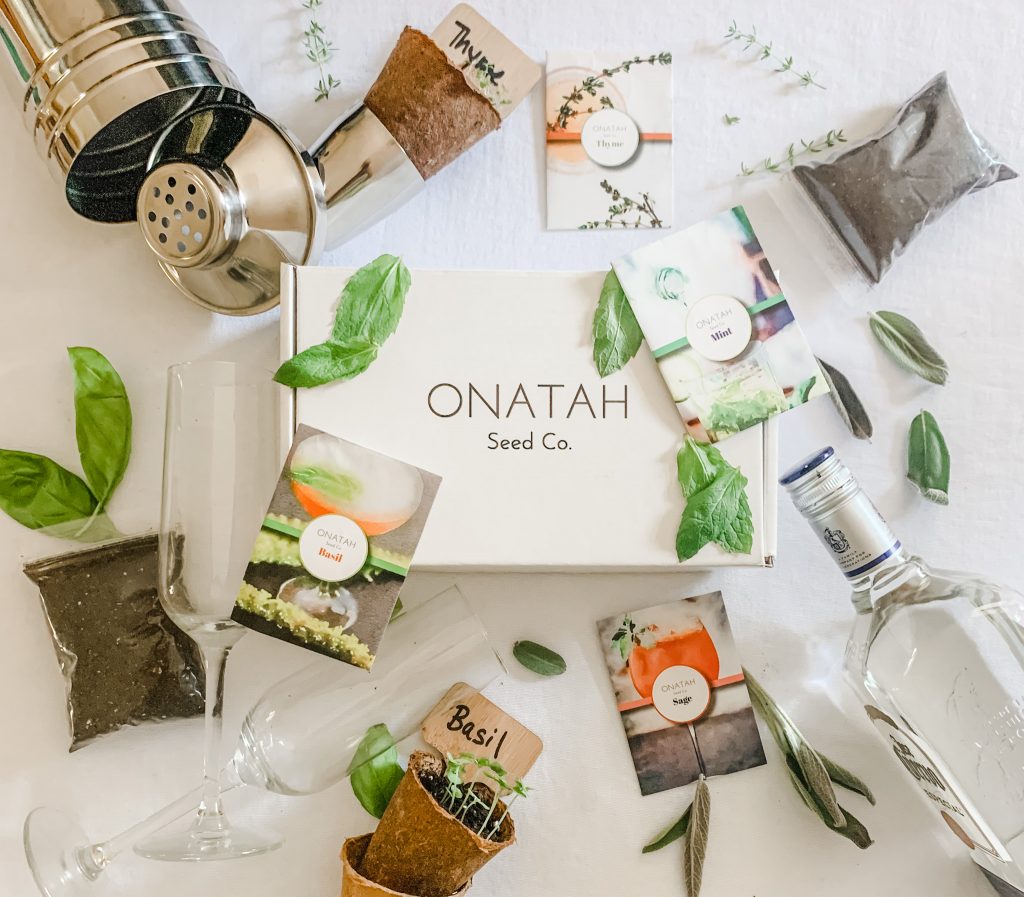 EC: How do you generate interest in your brand, and how do you go about educating your customers about your product? What strategies and platforms are you using?
LD & HM: We use social media: Instagram, Facebook, Pinterest, Tik Tok etc. This year is our first year in business so with COVID we have really learned to take advantage of digital market opportunities such as We Are Women Owned, New York Now etc.
EC: And what has the customer feedback been like? Give us an example of what your customers are saying!
LD & HM: Customer feedback has been great! People love the all in one ease of our product and how giftable it is.
EC: Where and how do you sell your Onatah Seed Co. Gardens in a Box? And what is your plan of where to sell moving forward?
LD & HM: We sell our products through our website, social media and through several wholesale partners! We hope to launch an Amazon store soon and be able to connect with new audiences.
EC: Who are your ideal customers?
LD & HM: Anyone who is a novice gardener looking to bring a little green into their lives. Whether they live in a rural area with wide open outdoor spaces or need to grow in patio pots on the fire escape. We want our products to make gardening accessible to everyone, everywhere!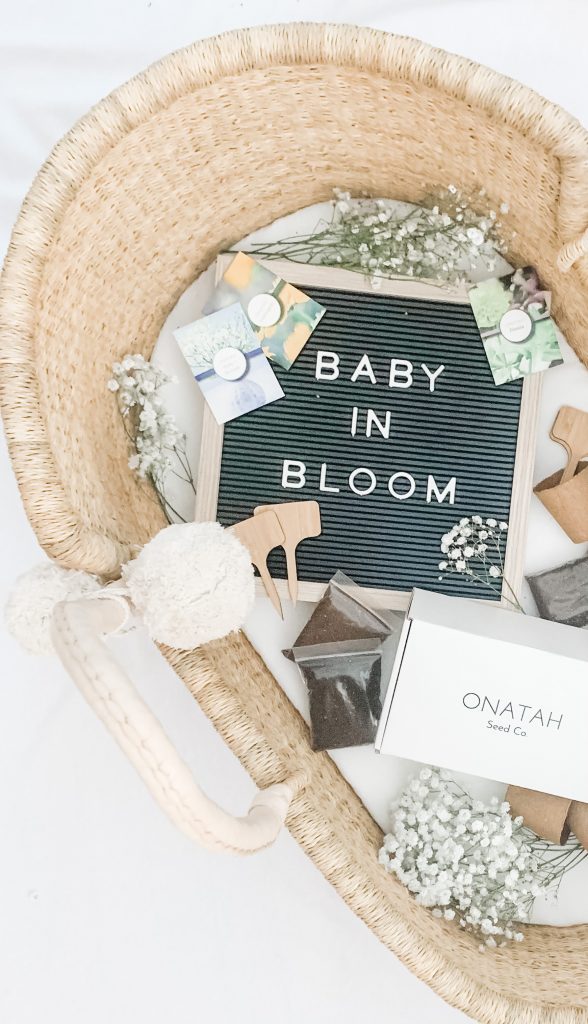 EC: What are some of the benefits of growing herbs, plants, and flowers from your home?
LD & HM: Oh my gosh, where to begin! Not only are there health benefits when used in food, but growing plants from home can have great benefits for our mental health. It can increase self-esteem, have positive effects on emotions, help give us purpose and learn new skills. It's also a great way to help connect children with nature and to learn about the growth process.
EC: That's amazing! Truly, who could say no after hearing those benefits!? So what has been the biggest challenge in building your business thus far?
LD & HM: The biggest challenge has been not being able to take advantage of big opportunities that have come our way. Being just the two of us, there are limits to how much we can take on and accomplish in short windows. We have been so blessed to have some great interest by some major outlets but learning our limits and how to take things slow and steady has been our biggest challenge.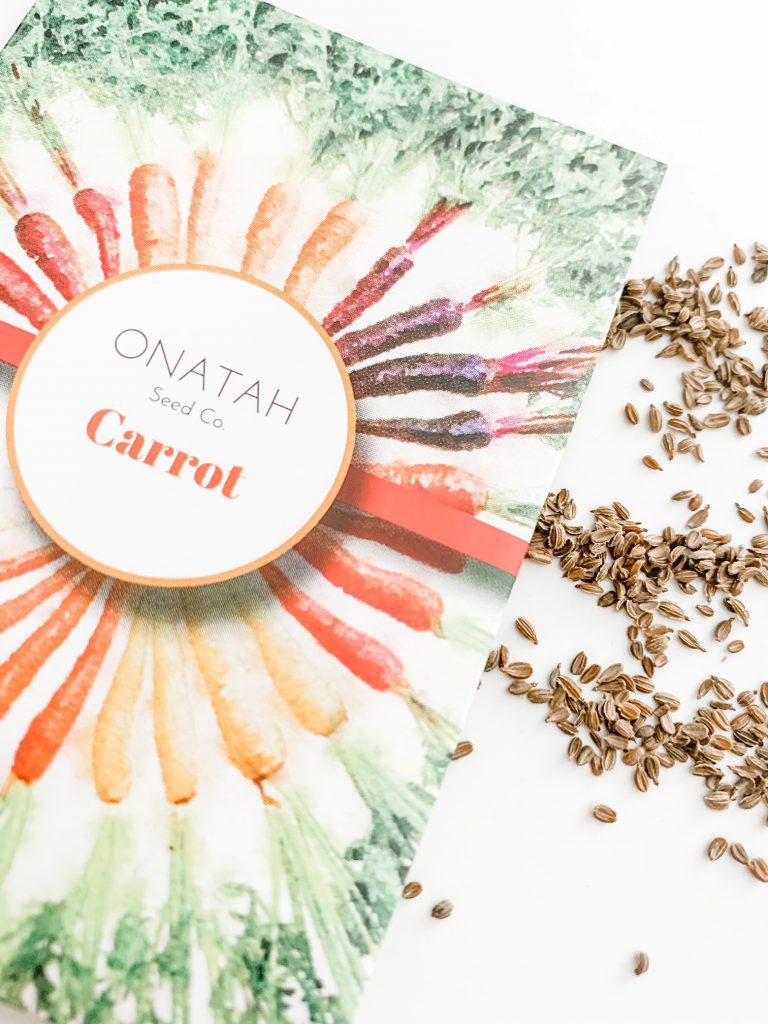 EC: What is the best piece of business advice you ever received?
LD & HM: Find a need and fill it.
EC: What advice would you offer to a fellow entrepreneur hoping to break into the home gardening space?

LD: We love and live by Reshma Saujani's philosophy, BRAVE NOT PERFECT. Especially as a novice, I was so intimidated, I didn't think my voice or ideas were valid. What I have learned is that it is the diversity of experience that can make for the most successful and interesting products. If we were only targeting expert gardeners I think we would be lost in the noise. I would say think about what it is you wish you saw in the market and make that happen!
EC: When you're not working on Onatah Seed Co., what are you doing?
LD: Well, at the time of writing this I am 9 days out from my due date! My husband and I are about to have our first baby! So right now, when I am not working on Onatah I am prepping for baby. But I also have a daily yoga practice, I love reading, to go thrifting and I love, love to go out to eat with friends and family! Lol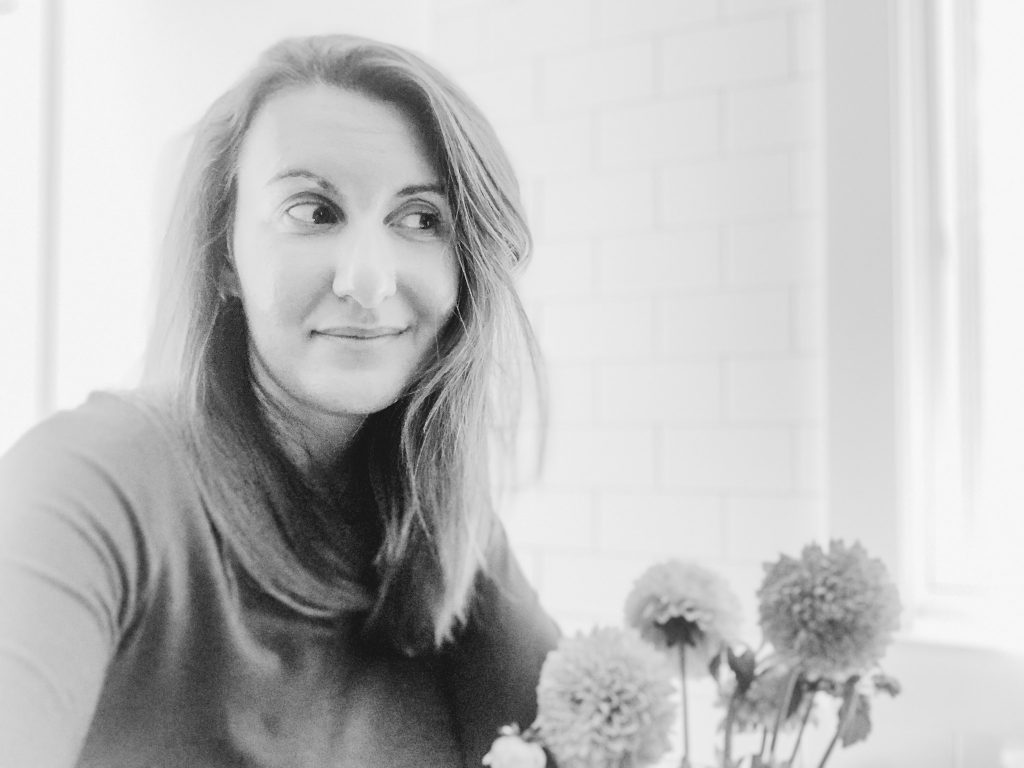 EC: Yay, baby!!! Congratulations!? Well, especially with that news – how do each of you balance or integrate all the facets of your life – all while making time for personal relationships and self-care?
LD: I think we both knew as we started this business that our families and home lives were always going to be number one on our agendas. It's part of the values that we share. For me it goes back to the why of us being in business. We wanted to do this for ourselves and our families, so making sure that those things are at the forefront of our decisions is key.
EC: That's so important, and so wonderful you built your business that way from the start. What's next for Onatah Seed Co.?
LD & HM: We hope to grow our brand and expand into other areas of home and gardening by bringing thoughtful and interesting products to our lines!
Cool, right!? Not only is the Garden in a Box an absolutely incredible idea, Heidi and Lauren's story is amazing! And the valuable business advice they shared? So good!
To shop or gift the Onatah Seed Co. Garden in a Box, check out their website and choose your favorite! And head on over to their instagram @onatahseedco to follow along on their adventures, and to learn about new launches and products!