We Speak Business And The Power Of Female Friendship With Of A Kind Co-Founders Erica Cerulo and Claire Mazur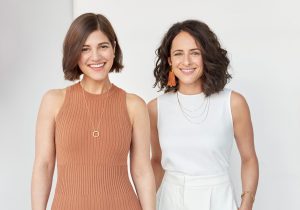 After seeing Of a Kind founder's Erica Cerulo and Claire Mazur at a speaking engagement a few months after I launched my line in 2015, I've been following the company for years. The opportunity to interview them for the WAWO blog is a fangirl moment come true.

These two boss ladies have an ecommerce business that tells the stories of the emerging brands they work with, a weekly podcast that dives deeper into topics from their 10 Things newsletter, and to top it off; they're launching a book, TODAY — can we say #BusinessGoals?

Work Wife is all about how working with your best friend can be the secret to professional success — and maybe even the future of business.

Whether it be to scale your business or get you through a tough time in life, at We Are Women Owned, we also believe in the power of female friendship.

That's why we can't wait to share our Of a Kind interview with you.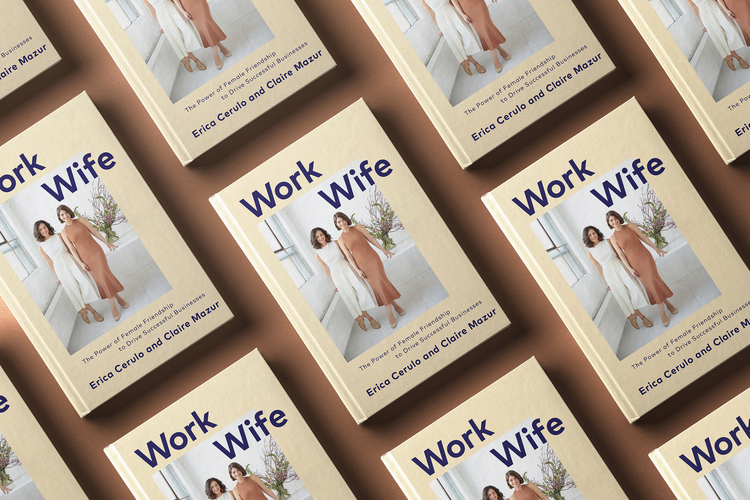 Alexis Damen: Tell us about yourselves and your background, what were you doing before you started Of a Kind? Also, what inspired you to take the leap?

Of a Kind: We were college friends from the University of Chicago who both moved to NYC in the early aughts — Erica to pursue a career in magazine editorial and Claire in arts management. When we came up with the idea for Of a Kind in January 2010, we were moved to pursue it because talking about it got us so excited — from the get-go, we were throwing out "yes, and!" ideas right and left — and because we saw the ways that the industries we were working in were changing in an increasingly digital world.

AD: Did you imagine that Of a Kind would be what it is today and that it would lead to all of the other opportunities you pursued (your podcast and book)?

Of a Kind: We had no idea Of a Kind would become what it now is, and one of the things we learned over time is how important it was to let the thing we were building evolve naturally based on what was and wasn't working, how the world was changing, and how our interests were shifting. In the beginning, it was easy to feel hemmed in by rules we had created ourselves. We had to realize that we had made those rules and could also break them.

AD: How do you balance having your hands in multiple projects?

Of a Kind: We're serious list-makers, and over the last couple years, we've become pretty strict with ourselves about having weekly check-ins between the two of us that follow an agenda that looks pretty much the same from week to week. That helps to resurface things on a regular basis so that even lower-priority projects get enough airtime so that we can reevaluate their status.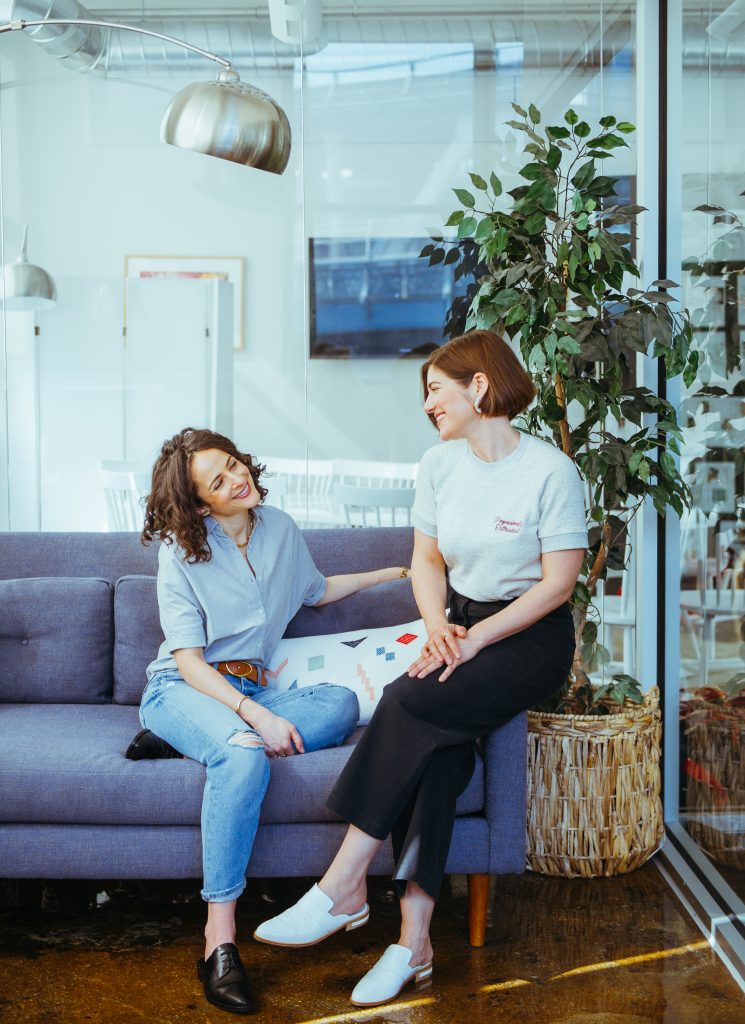 AD: What strategies do you use to build brand awareness for Of a Kind and engage your community and following?

Of a Kind: One key thing we've done to engage an audience, we think, is to deliver as much authenticity as possible. This comes through (we hope!) in our weekly discovery-packed 10 Things email, its companion podcast, and now in our book Work Wife. It's important to us that people know that, hey, we're real people running a business. We're two women with lives that have ups and downs and highs and lows, and we think people connect with that.

AD: Do you have any ecommerce tips, tools, or hacks that helped you scale your business?

Of a Kind: We wish we had hacks! One of the things that we became aware of early on is that when a customer is interacting with your site, they expect the same type of experience and level of service whether you're a ginormous company or a tiny one. No one cares that you're two women launching a company out of your apartments when they send a customer-service email about a delayed package (and they shouldn't have to!), so you have to prepare for that and dedicate your time and resources accordingly.

AD: What has been most surprising and challenging for you during the process of starting a business, scaling it, and sustaining growth? How have you overcome these obstacles?

Of a Kind: Learning to manage people! It's definitely still a work in progress.

AD: What advice do you have for fellow retail and ecommerce entrepreneurs?

Of a Kind: Know what makes you special and lean into that. The times when the business has struggled the most, we've been trying too hard to make our passions, and our skill sets something they're not.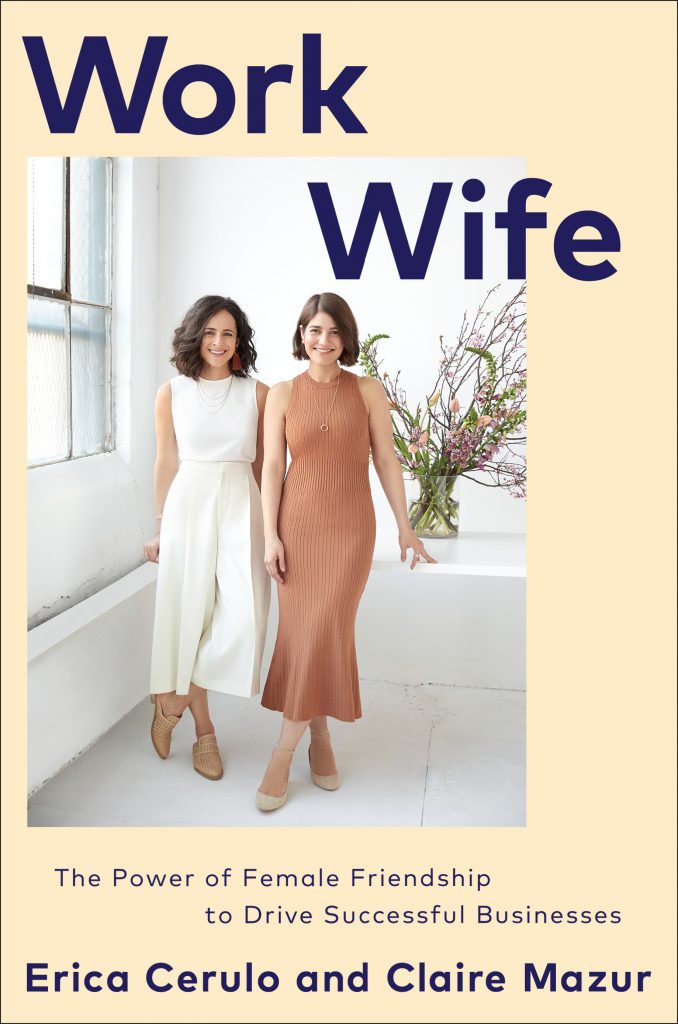 AD: Your book Work Wife released this month, what prompted you to write a book together?

Of a Kind: One of the proudest accomplishments of our careers is the partnership we've built — not just the working relationship we've established but also the bond share. We knew we couldn't be the only ones who'd had this experience, and writing the book made us realize what a thing this really is.

AD: What's your definition of "Work Wife"?

Of a Kind: A Work Wife is a woman who's there for you professionally and personally — who supports what you do at the office but also knows what else in your life you bring to it.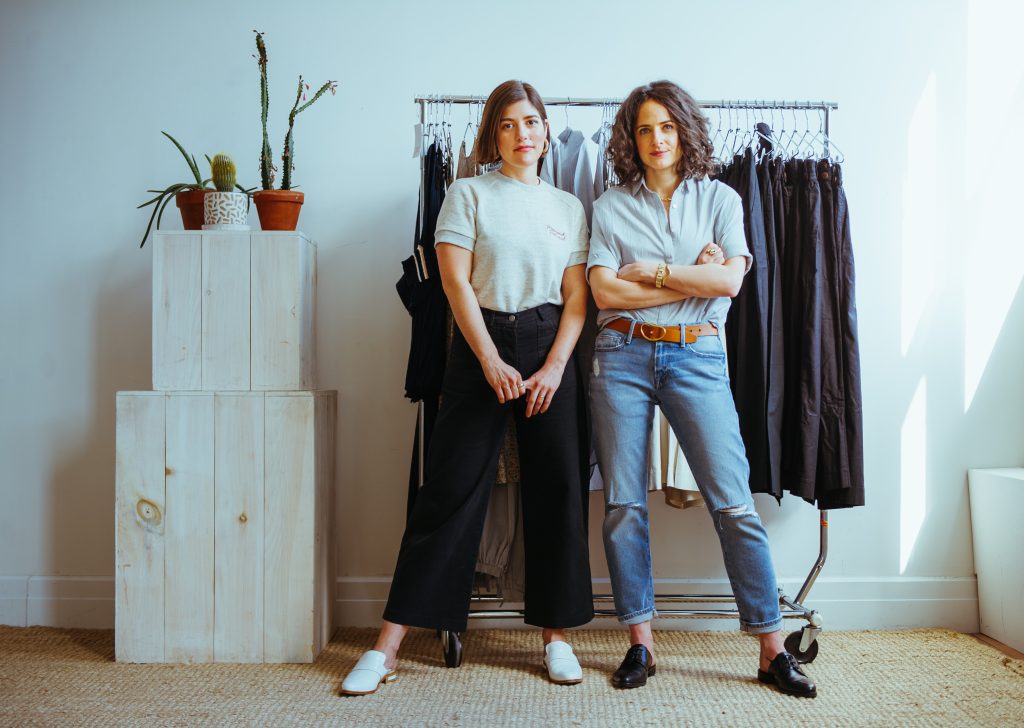 AD: What are your top three "work wife" tips?

Of a Kind:
Operate as a "we" instead of a "me." It's all about putting the partnership ahead of your ego!
Learn to fight well early — and, as you do, learn that disagreements won't tear you apart (or even ruin your day) if you approach them from a place of wanting to work through them.
Make time to just be friends. That's something that can go out the window when work stuff is nutty, but prioritizing it protects the partnership.
AD: Tell us more about your individual choices about choosing and not choosing motherhood?

Of a Kind: Well, it's all a bit too involved and layered to get into here — definitely listen to our podcast episode on the subject! But one of the key things we've embraced is that there are so many different reasons for making this decision. The important thing is that you make it for yourself (not for anybody else!) and that we all support each other's choices.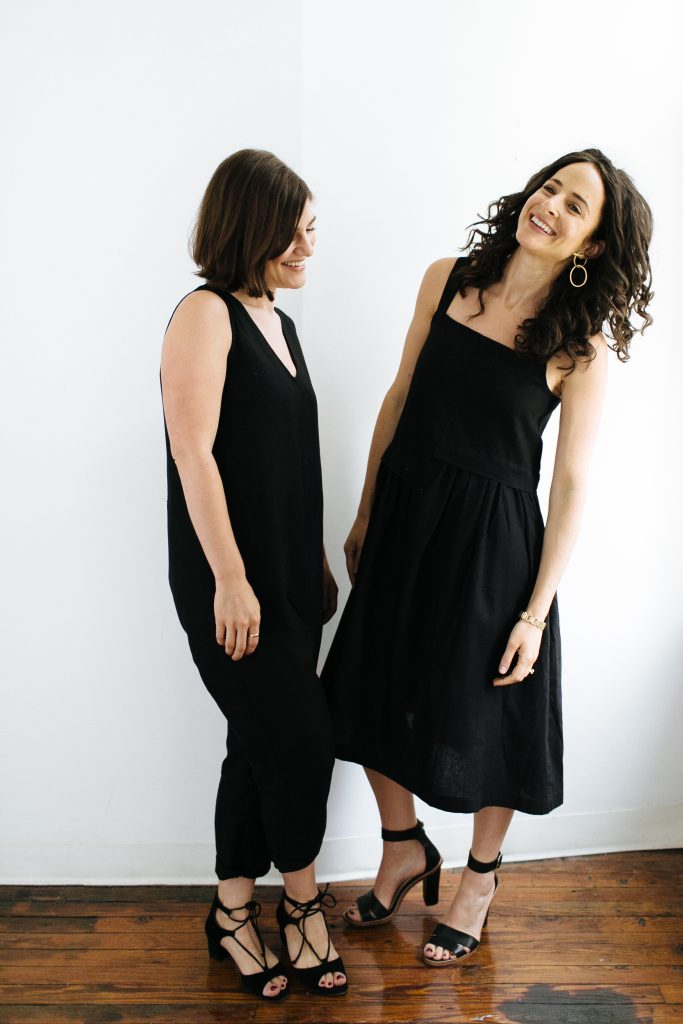 AD: How do you measure success?

Of a Kind: We try not to!

AD: When you're not building your business, what are you doing?

Of a Kind: Claire's running, teaching a new baby how to be a person in the world, and watching Vanderpump Rules. Erica's reading, trying to convince her bunny to snuggle, and following every single thing Serena Williams does.

AD: What's next for you two and your business ventures?

Of a Kind: Getting as many people professionally enthusiastic about female partnerships as we can.
Our Key Takeaways From Of A Kind
Whether you have a Work Wife or not the power of female friendship is undeniable. Supporting each other throughout your entrepreneurial journey and life, in general, will only make us stronger as a community.

Do you have a Work Wife? Tell us all about it in the comments below!