Meet NURILENS: The Unique Eyewear Brand That's Here to Support Your Eye Health While You Step Out as Your Best Authentic Self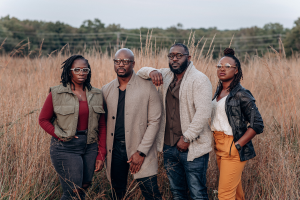 What if your glasses could do more than just help you see better – what if they could help you look sharp, feel amazing, and help spark the confidence you need to help make your vision a reality…
… all while being comfortable, sustainably made, and just as unique as you are?
If you're thinking, "Um, Yes, please! Start telling me everything while I search for that 'add to cart' button," then you are in exactly the right place. 😎
Meet Dr. Juliette Nelson, a Haitian-American woman, published author, industrial-organizational (I-O) psychology practitioner, coach, and founder of NURILENS.
What's NURILENS? Well, it's a brand that provides fashionable eyewear, promotes eye health awareness, and encourages people to step out as their best, most authentic selves.
Each pair of eyeglasses and sunglasses from NURILENS combines style, performance, and sustainability by creating an experience that encourages self-expression, impact, and improved vision health.
Oh, and their frames are made of wood. Yes, wood! Turns out, it's the perfect material when you're aiming to combine style, comfort, versatility, and sustainability.
We got to chat with Dr. Nelson about what inspired her to start NURILENS, the frame design process, how wood became the brand's signature material, and what's next for the brand (hint: it involves a podcast)!
Ready to feast your eyes on the inspiring details of Dr. Nelson's business journey and learn how you can save on your own pair of NURILENS glasses? Read on!
WAWO: How did you get the idea to start NURILENS?
JN: There were a number of different seeds planted leading up to NURILENS, but it kind of just happened.
Almost ten years ago, while working in South Korea, I discovered it was possible to purchase stylish frames in different shapes, sizes, and colors – all at an affordable cost. Years down the line, when I founded my first company, JUNURI, I joked during my prayers to God that the next pair of glasses I purchased would be something I designed.
Later, I learned that gamers use blue-light blocking glasses to alleviate the possible effects from sitting in front of the computer for hours on end. Then, I found that blue-light blocking lenses could also be valuable for the demographic of students and professionals I served who were also spending long hours in front of a computer screen.
This discovery eventually led me to this crazy idea: founding the eyewear company that we now know as NURILENS.
WAWO: Is there anything in your education or background that has proven especially useful during your entrepreneurial journey?
JN: Academically, I have a business administration background. I also have experience in corporate filing, so I have some insight into some of the legal aspects involved in forming and managing a business.
Additionally, two of my closest friends are entrepreneurs, so I have been able to get a glimpse into what it takes to run a company and receive guidance on product development and management.
Frames made from wood? That's right! Here's what makes 'em magical
WAWO: Can you share a little about wood, your signature material? How did you decide to use wood, what do you love about it, and what are the benefits of wooden frames?
JN: I honestly don't remember how wood became the signature material for the frames. At first, I think choosing wood was my way of differentiating the brand and its aesthetic from other companies.
Then, I discovered that wood represents knowledge, longevity, and growth, and that concept fit perfectly into my life's work of empowering people to step out as their best authentic selves and live their lives with meaning and purpose.
Plus, wood is also a more environmentally sustainable resource than plastic.
Our designs use several different types of wood, including ebony, oak, and birch. They're treated with a special coating that supports the longevity of the frames.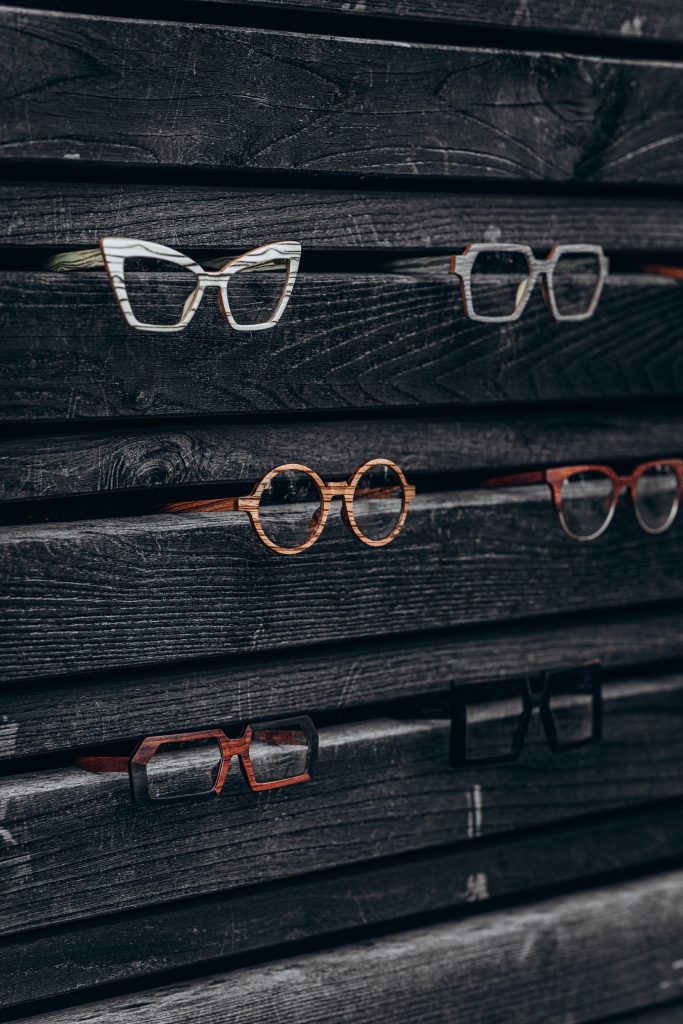 WAWO: Do wooden frames require any sort of special care?
JN: Because wood is biodegradable, it's important to try your best to maintain its quality.
During production, our products are all finished off with a special protective coating. Nevertheless, natural face oils, hair products, and sweat can impact the wood over time, so we always recommend wiping down the frames daily, especially after wear.
NURILENS also offers locally-sourced wood polish that can help maintain the quality and longevity of your frames.
A "typical" work day, the challenges of running a brand, and where Dr. Nelson finds inspiration
WAWO: What's been the most surprising part of your business journey so far?
JN: The most surprising part for me has been how people actually connect with my brands!
I'm super big on living my life with meaning and purpose. All of my companies were built to create safe spaces for people to step out as their best, most authentic selves and to empower them to live purposeful lives.
It could be because I work a lot, but I don't think I ever expected people to take much notice of the story and purpose behind my companies. Surprisingly though, that's what piques most people's interest and draws them to the brand, especially with NURILENS!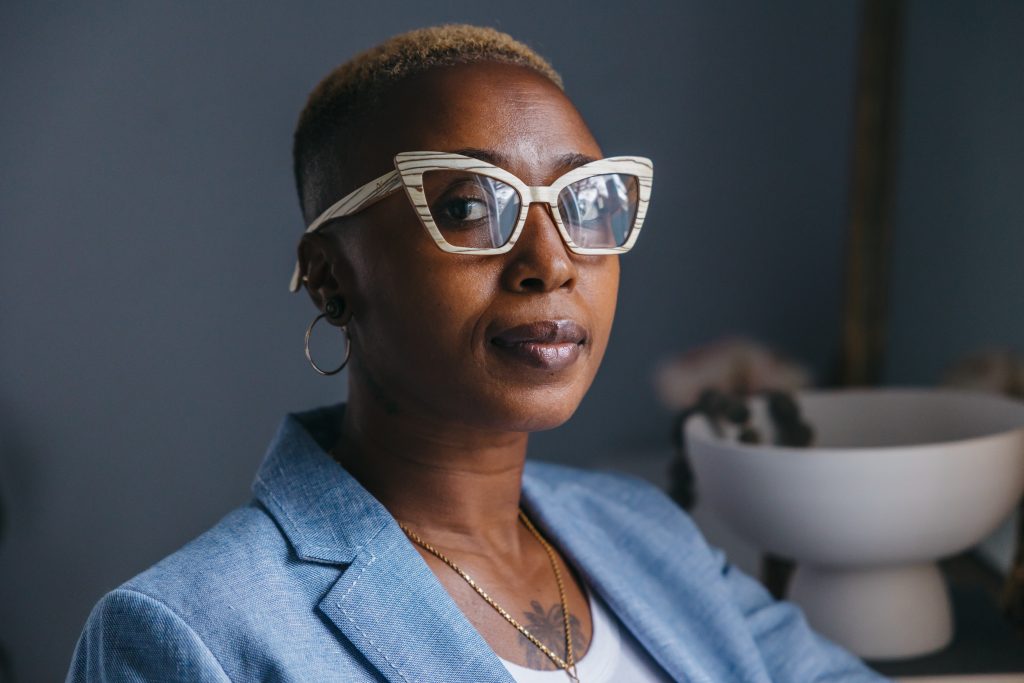 WAWO: How about the most challenging aspect?
JN: There are many challenges along the journey of business ownership and managing a brand, and perhaps the most challenging currently is navigating the spontaneity of the brand.
Brands are like human beings. Humans are ever-evolving and changing. The person you are right now might not be who you are in a few minutes, tomorrow, next week, or next year. There's so much stimuli that impacts how we step out into the world.
Brands are similar in the sense that no matter how much you plan, strategies can often shift based on a number of factors. One moment you're processing 2-3 orders a month and the next, you're having to contemplate quitting your day job because of the surge in demand.
The social, economic, political, and environmental landscape also impacts consumer sentiments and decisions, and as a business owner, I'm having to navigate through that.
I am a planner by nature. I love order and organization. Usually, I prefer to do research and map out a plan before jumping into the doing. So based on what I previously mentioned, managing a dynamically changing brand is something that constantly keeps me on my toes. 
WAWO: Where do you find inspiration?
JN: First, I would say that I'm always thoughtful of those who came before me and made sacrifices for me to be here. From my ancestors all the way down the line to my parents, thinking of them inspires me to strive for nothing but excellence.
The ability to see others evolve and thrive is a huge inspiration for me. It reminds me to remain on my journey of living my life with meaning and purpose.
I also have an amazing village. When you know that you're surrounded by love, encouragement, and healthy relationships, you're constantly inspired to continue stepping out as your best authentic self. That's the case for me.
WAWO: That's beautiful! Can you share your favorite part of the work you do?
JN: My favorite part is knowing how impactful my work is. Seeing how people become inspired by my products or services is extremely rewarding to see. It's the coolest thing when a customer is sharing how they're usually shy and reserved, but wearing NURILENS frames puts a little pep in their step. That tells me that there's truly meaning behind the work I do.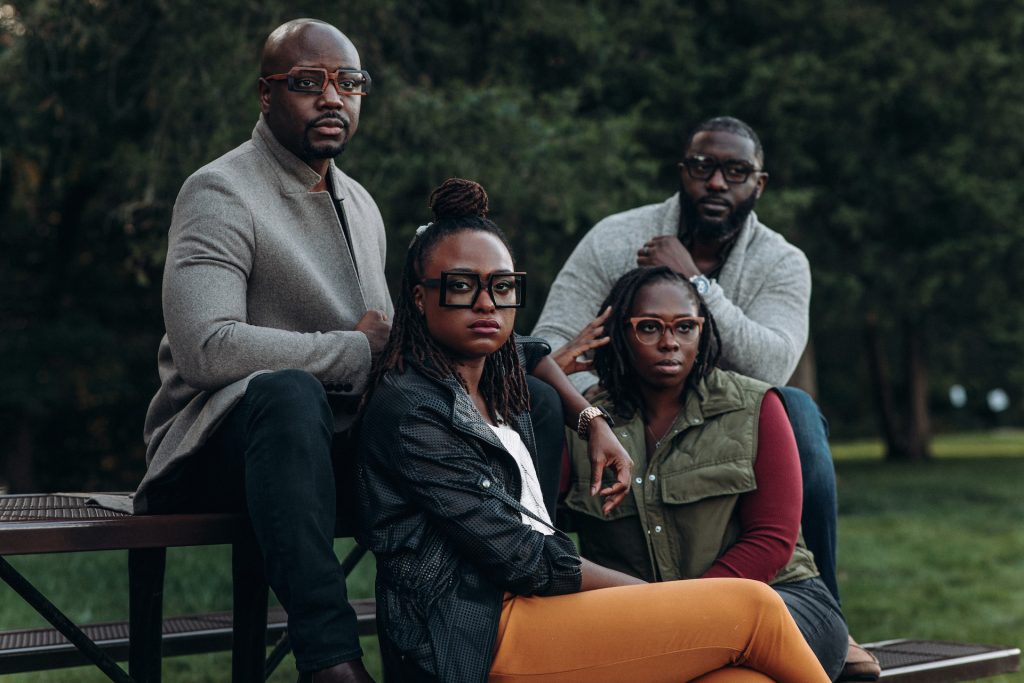 WAWO: Love it! So, what does a typical workday look like in your world? 
JN: I usually start my day with prayer and meditation.
During the day I work as a Diversity & Inclusion Specialist, which is when I get to do my work as an Industrial-Organizational Psychology practitioner.
In the evening time, I'm working on NURILENS and conducting coaching sessions for my clients.
Throughout the day, I try to be more intentional about reading or taking in some kind of learning material that adds to my knowledge or skillset.
All about frames – the design process, NURILENS bestsellers, Dr. Nelson's top picks, and how to find your perfect fit online
WAWO: Your frames are GORGEOUS! We'd love to hear a little about the process of creating a pair of glasses. You start with an idea, and what happens next?
JN: Most of the designs in NURILENS' collection are inspired by glasses that I previously had in my collection prior to starting the brand.
I start with a basic sketch and begin to play around with the shape, colors, and wood type. From there, I work with my manufacturer to develop a 3D drawing of a prototype. Then, we work together to make adjustments to the design. Once we get a physical prototype, I test for look and feel.
Then I give the go-ahead to produce a set of that particular design, and finally, we make them available to customers.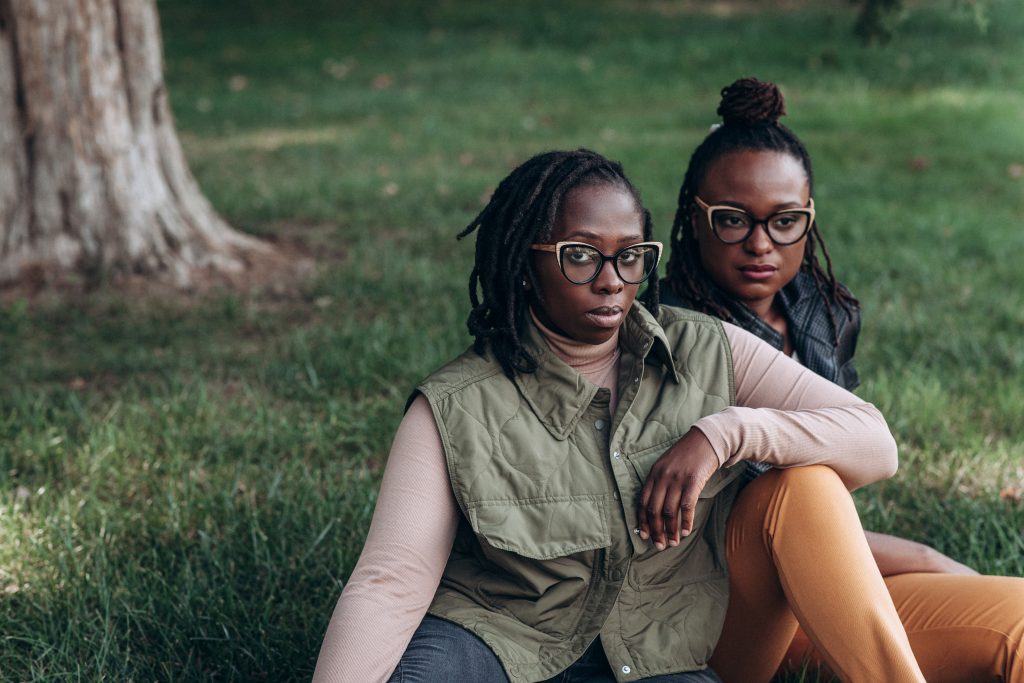 WAWO: Which frames are your bestsellers? What do your customers love about them?
JN: The Montego Bay and 1804 frames are certainly our best sellers, hands down.
Our customers love them for a number of reasons, namely variability in style, occasion, and look.
I have also found that customers are drawn to the meaning behind the names of the frames. The names of our designs are all inspired by places around the world that bring some significance to the concept of identity, culture, and impact. 
In today's market, consumers are attracted to brands that they can identify with or share similar values with, so it makes sense that they'd be drawn to the frames they share a sense of identity with!
WAWO: If you could have just two pairs of glasses for yourself – one pair for vision and one pair for sunglasses – which frames would you choose?
JN: For my eyeglasses, I would choose the Elwood City (Zebrawood) frames. They're a super light pair so I could tolerate wearing them for long hours without feeling any pressure on my face. I also love a good round pair of frames. 
As for sunglasses, I would definitely go for the New York frames. They're a statement piece that allow me to show my personality as well.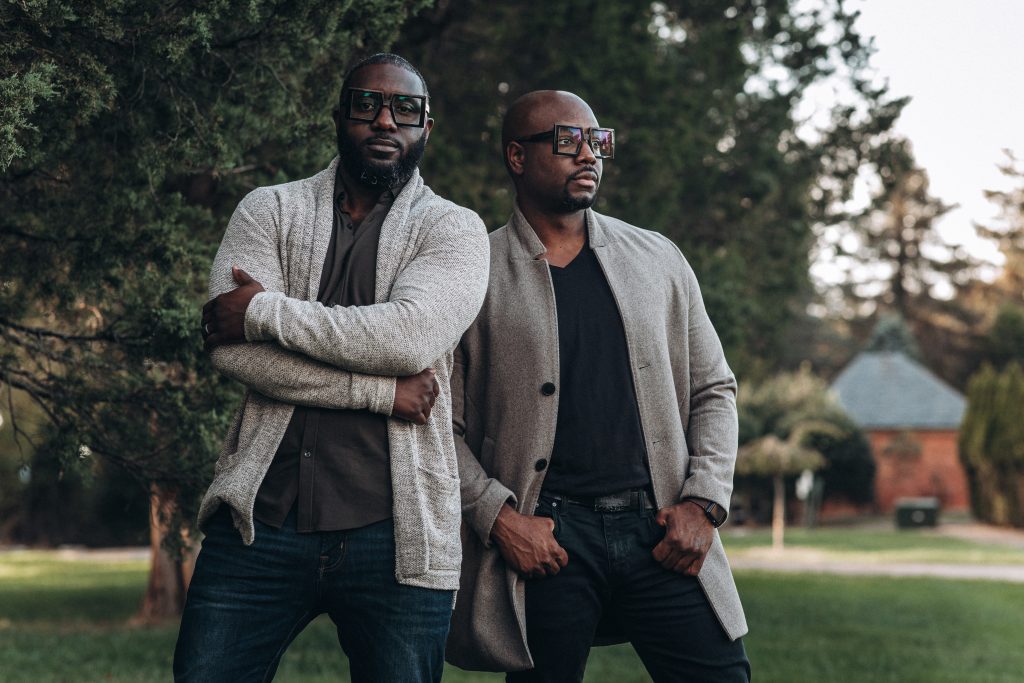 WAWO: What's your best advice for finding the best-fit frames for glasses or sunglasses when shopping online?
JN: I'd recommend taking advantage of virtual try-on features on online eyewear sites that allow you to see how the frames would look on your face.
Additionally, if you currently own a pair of frames you love, check the three numbers listed on the inside of your eyeglass temples. Those are the dimensions. You can use those three numbers to compare with the dimensions shared in the description of the frames you're interested in to ensure the right fit.
Upcoming frame releases, a podcast, and more!
WAWO: Thank you SO much – this has been fascinating! We'd love to know: what's next for NURILENS?
JN: We've recently launched a podcast! VISIONURI covers some of the eye health-related topics that we don't often think about. Part of our mission is ensuring our customers and audience members have the tools to be proactive about maintaining their eye wellness, and this podcast supports that.
Plus, the team and I are looking at possible new releases to add to our collection, and we're always working on features that can add value to our customers' experience.
Ready to order your own pair of NURILENS glasses so you can support your eye health while you step out as your most authentic self? Hop over to the NURILENS website and explore glasses, sunglasses, and accessories.
(Psst: Enjoy 20% off your purchase with the code WAWO at checkout.)
You can also keep up with the brand on Instagram, Facebook, and the WAWO Small Business Directory!