Social Sunday Makes a Difference by Supporting Women, Promoting Kindness, and Giving Back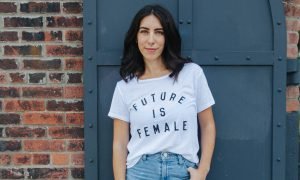 This National Make A Difference Day we're getting real with WAWO member, Samantha Sisca, founder of Social Sunday a lifestyle brand whose core values are supporting women, promoting kindness, and giving back.
Social Sunday pays it forward by making donations all year round to charities that align with its mission. Most recently, in honor of Sisca's grandmother, she and her team walked for Making Strides Against Breast Cancer and raised over $2400 for the American Cancer Society.
Made for dream chasers who stay balanced through fitness and self-care, Sisca lives her brand ethos. When she's not working, you can find her at yoga or taking time for herself.
As an entrepreneur, taking care of yourself can get put on the backburner, but connecting with other founders and finding your community can help you stay balanced. Yoga and pasta also work, according to Sisca.
Read on to learn more about Samantha Sisca and what's next for Social Sunday.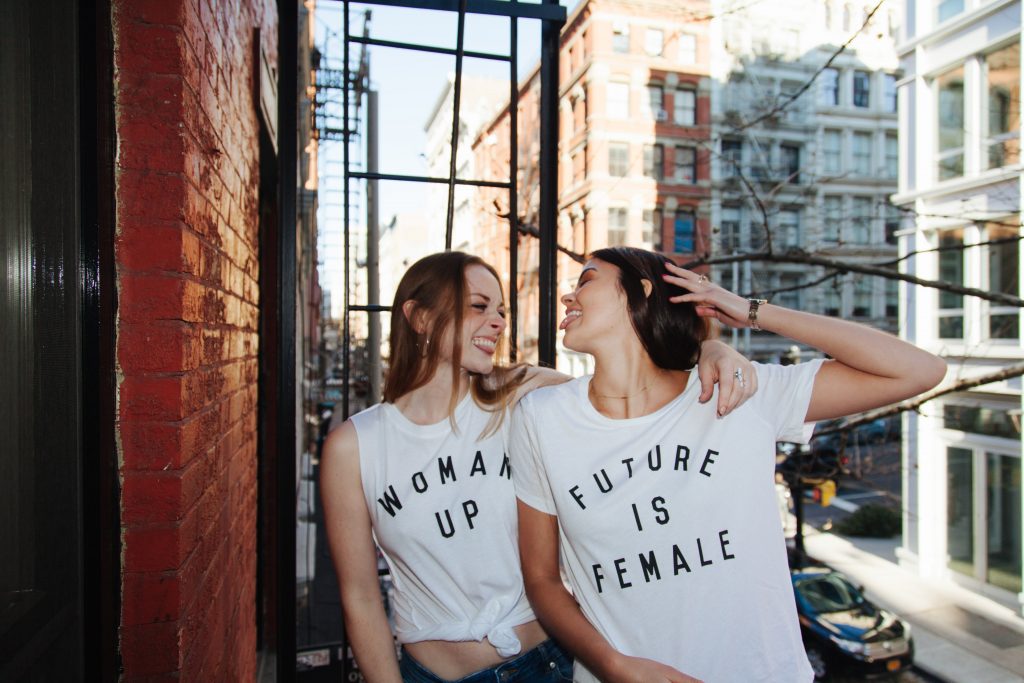 Alexis Damen: Tell us about yourself and your background, what were you doing before you started Social Sunday?
Samantha Sisca: I began my career managing Marc Ecko's graphic design department, involved in every aspect of the business. In 2014 I started my very own apparel business, Social Sunday. A lifestyle brand for the modern go-getter that strives for a balance between an active lifestyle and self-care.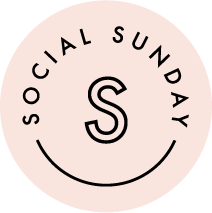 AD: You recently went through a rebrand from Social Decay to Social Sunday, what prompted that decision?  
SS: The brand has evolved since its inception, and Social Sunday better represents our core values and the future direction of the brand.
AD: I think it's so smart that your products are made to order. Inventory management can be tricky for emerging brands. Have you always structured your manufacturing this way?
SS: Yes, we have always manufactured our garments this way. We work with a factory in Los Angeles to cut and sew our blank garments and then handprint the graphics at our print shop in Brooklyn, NY.  Inventory management can be tricky and will be different for every business — I have found that this process works best for us. We can offer a larger variety of graphics without the risk of holding the finished inventory. We are also able to provide exclusive graphics and make the ordering system customizable.
AD: What is the design process for each new graphic?
SS: Everyone on our team has a running list of ideas, words, phrases, and things they would like to see come to life. We have regular brainstorming e-mails and also meet in person a few times a year for our seasonal graphic releases. We have solid themes of empowerment, women supporting women, kindness, and self-care.
https://www.instagram.com/p/BpPjnFBBfPC/?taken-by=socialsundaybk
AD:  Can you tell us more about the charities you support and why you chose them?  
SS: At Social Sunday we place heavy emphasis on our "give back" initiative. We work with charities that align with our core values and develop ongoing partnerships. We currently support One Love, a foundation that educates young people and prevents domestic violence. We also choose a different charity to partner up with each month including American Cancer Society and Girl Up.
Check out Social Sunday's One Love collection here.
AD: What strategies do you use to build your brand awareness and engage your community and following?
SS: We believe in organic growth, and most of our brand awareness develops through word of mouth and social media. We let the product speak for itself.
AD: What is your retail and wholesale footprint? Do you sell only B2C or also B2B?
SS: We currently sell wholesale to over 500 specialty boutiques and larger department stores across the US and Canada. We are working on growing our direct to consumer business through our online website and in person pop-ups.
AD: What has been most surprising and challenging for you during the process of starting a business and now growing it? How have you overcome these obstacles?
SS: As a new business there will always be obstacles, and we tackle them as they come.
AD: What advice do you have for fellow retail and ecommerce entrepreneurs?
SS: You don't need to have everything figured out…you just have to start by starting…it's that simple. Nike says it best "JUST DO IT."
Get your idea off the ground with a one page business plan. Test it, and iterate.
AD: How do you measure success?
SS: We measure success by spreading Social Sunday's mission to create clothing that you'll love the look and feel of, but also feel good about wearing. When you wear Social Sunday, you're part of a community that strives to give back, empower others, spread kindness, and supports small businesses. Having a community that shares our values is the best measure of success.
AD: What has been your best-selling graphic so far?
SS: Our Time to Wine Down pullover has been a best-seller for years, but our Woman Up capsule is popular as well!
Take 20% off  the Woman Up capsule with code WAWO.
AD: When you're not building your clothing empire, what are you doing?
SS: I am a member of The Wing and love connecting with other entrepreneurs. I travel a lot, if you see me at a tradeshow or conference, come to say hi! I have a weakness for Italian food (well, most food) but not a week goes by that I don't have pasta from Lil Frankies. When I'm not glued to my computer working on Social Sunday, I'm either working on my self-care routine, getting my weekly Y7 fix, hanging with my pup or binge-watching a tv show.
AD: What's next for Social Sunday?
SS:  We are expanding our categories beyond t-shirts and graphic apparel. Our new jogger set will be released soon, and we have a new blush colorway! We also have some exciting partnerships on the horizon.
Wrapping Up
Being an entrepreneur is rewarding and exciting, but it has its ups and downs. Finding and building a community is one way to stay motivated and stay accountable. In Sisca's words, "Embrace the ups and downs, don't forget to ask for help when you need it, practice self-care and surround yourself with people who share your values."
We're so happy to have you as part of the We Are Women Owned community. Thanks for taking the time to read our blog. Let us know how you stay inspired to keep going on your entrepreneurial journey in the comments below.