Modern-Day Milliner, By Vlada, Is Influenced By Her Mother and Ukrainian Heritage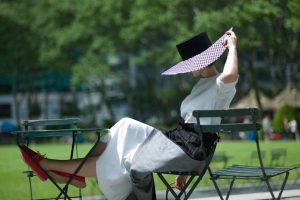 During the Great Depression, hats were the perfect wardrobe refresher (and they still are today). Women who couldn't afford new clothes but desired a new look turned to hats. The stylish accessory allowed women to update their wardrobe without the hefty price tag that came with a new dress or coat.
In honor of National Felt Hat Day we're celebrating modern-day milliner, Vlada Kabatyanskaya. Influenced by her creative mother and Ukrainian heritage, Kabatyanskaya combined her passion for creating with her love for fashion and By Vlada was born.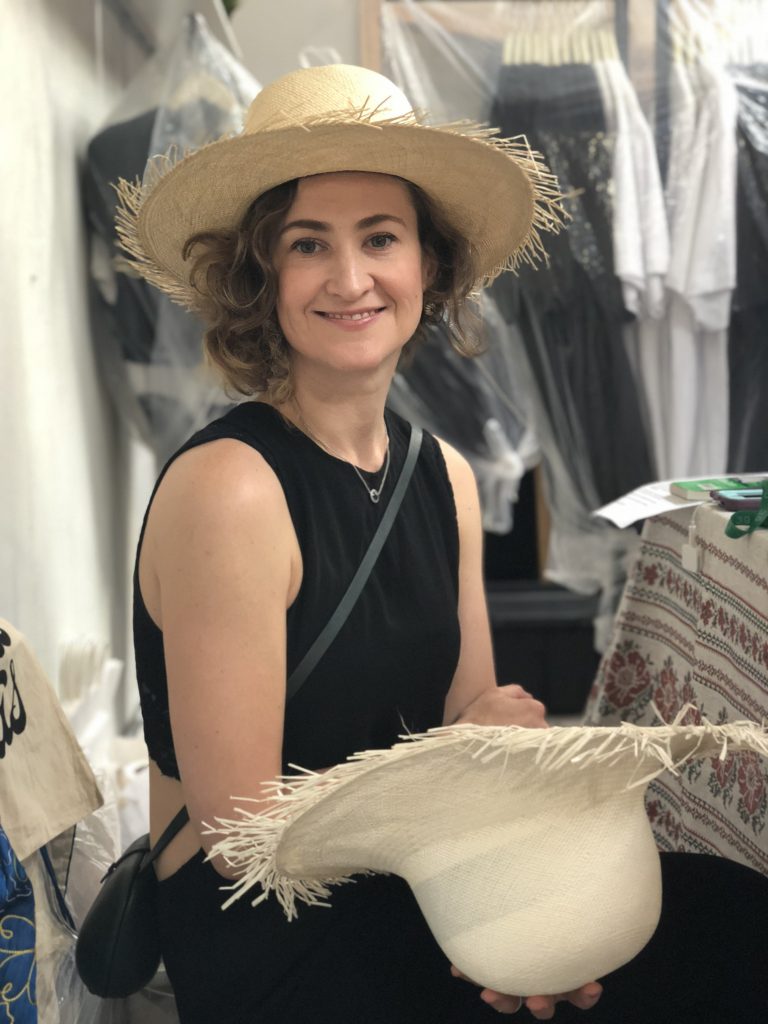 Kabatyanskaya pulls inspiration from the classic lines, style, and drama of womenswear from the early 20th century, and the belief that everyone in the world should have a hat.
Crafted from straw and felt, By Vlada is striving to bring back the hats that defined an era, with the highest quality materials and modern styles. By Vlada's thoughtfully designed hats are the perfect wardrobe staple that can take you from the city to the beach and day to night.
Read on to learn more about By Vlada and how this fempreneur navigates the retail space.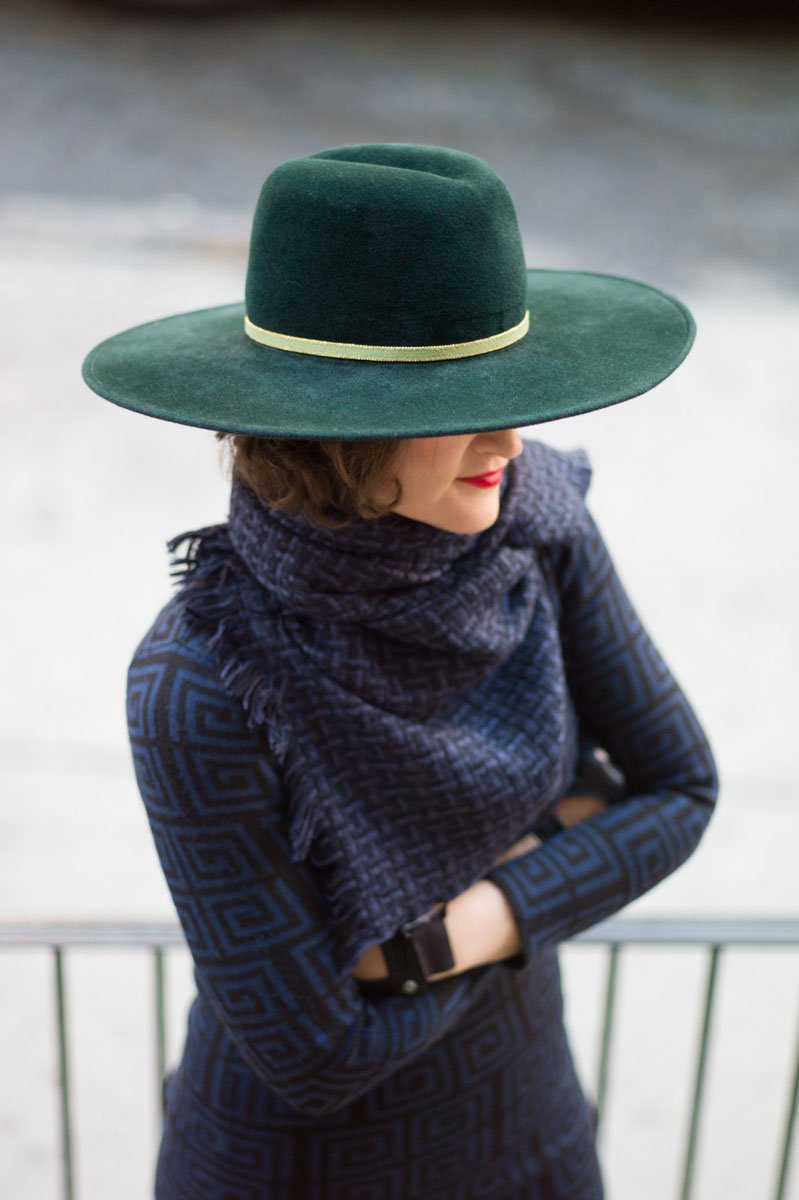 Alexis Damen: Tell us about yourself and your background, what were you doing before you started By Vlada? Also, what inspired you to start your company?
Vlada Kabatyanskaya: I moved from Brooklyn to Manhattan in 2012, while working in Digital Marketing. The move was great because of my proximity to FIT.
Growing up in Ukraine everyone I knew had a talent that would be their way of making extra money. Some people in my family knew how to make Vodka (at the time most of the stuff on the shelves wasn't safe to consume), others understood the complexity of the importation rules, and for my mother, it was creating or recreating clothing. Education is so important in my family, but in the former Soviet Union that didn't guarantee food on the table. So I spent my weekends with my grandmother at our dacha (cabin in the woods), and my mother spent her weekends creating and selling clothing and accessories.
Years later, after I finished college and was working, I felt a need to create. I love fashion and that was my outlet. I wasn't a great seamstress, so I started taking sewing classes at FIT. I got a beautiful Bernina sewing machine for my birthday and spent the next several hundred evenings making shirts, skirts, trousers, and fixing my families clothing. Although this work was fun and challenging, it didn't do it for me. Then I started working with leather, primarily making handbags and wallets. I love leatherwork, and although it's now on hold, there is a strong possibility that I will introduce a line of leather goods in the next two years. One of my classmates suggested that I take a millinery class (at that time I didn't even know what millinery was), but I've always loved, and collected hats and that started my journey into the millinery world.  
As for inspiration, I love the idea that historically, when people made something they made it to last, it was much more expensive but owning it meant that you could enjoy it for years to come. If it went so far out of style, you could put it away until the fashion trend came around again. Also, because of the quality, it still looked great.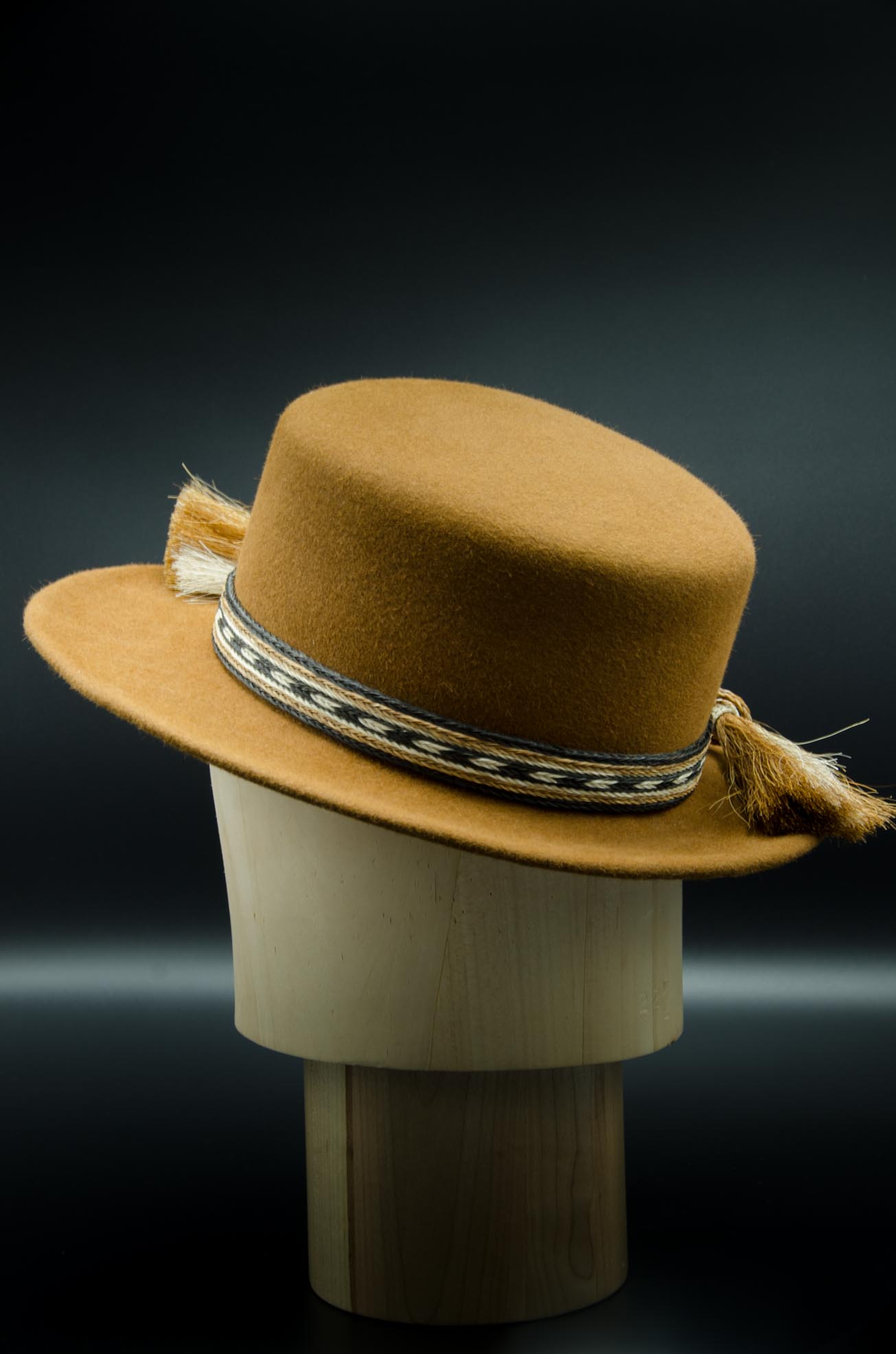 AD: You grew up in Ukraine and immigrated to the United States when you were 14, how has that life-changing experience influenced your designs and work ethic?
VK: I incorporate much European design into what I make; a big influence is, of course, Eastern Europe. I love to see design worlds mix, more traditional Eastern with American and European. It allows you to create something unique with a nice story behind it.
AD: Your mother is also a creative woman, did she play a role in your desire to start a handmade hats business?  
VK: She certainly did. As long as I can remember she was always making something and in the past 15 years she has taken it to another level. She is constantly learning new skills like crocheting, and beading. Originally it was more of a trade, something she did to make extra money, but after coming to the States, it was more of a hobby that she enjoyed and developed. My mother taught me how to knit, but I never had the patience to knit a sweater. Many of the skills I learned from my mother have been invaluable during moments of inspiration.
My mother is always taking on new crafts or experiments, and it inspired me. I know I can push my creative limits. I believe that what's important is to remember that it doesn't matter what you start with, start and the right path will reveal itself. That's what I learned by signing up for my first class at FIT.
AD: Why do you believe everyone in the world should have a hat?
VK: Hats are curious statements of fashion, art, politics, social status, and career. I believe that they can be a reflection of your personal style. My aim is twofold, to create new designs with custom hat blocks, and to use vintage hat blocks mixed with new ideas to get people wearing hats as often as the golden era of millinery fashion.  
AD: What strategies do you use to build your brand identity and awareness?
VK: Social media, collaboration, online awareness, trade shows, and pop-ups. I strike up conversations with people when I travel or along the way. The biggest thing is brand awareness, so you need to be promoting your brand non stop and in every way possible.
Learn More: How To Create A Content Strategy For Your Brand
AD: How do you engage your community and following?
VK: With the best content, I'm still perfecting this, but frequent traveling has been helpful in engaging the By Vlada community.
AD: What is your retail and wholesale footprint? Do you sell only B2C or also B2B? If you're in stores, where can we find you?
VK: I have done markets like Artists and Fleas, I sell through Instagram, and I have a website.  I'm planning on doing another pop-up market called Made By Hand Markets in Brooklyn on October 13th and will be working with a few boutiques in New York City.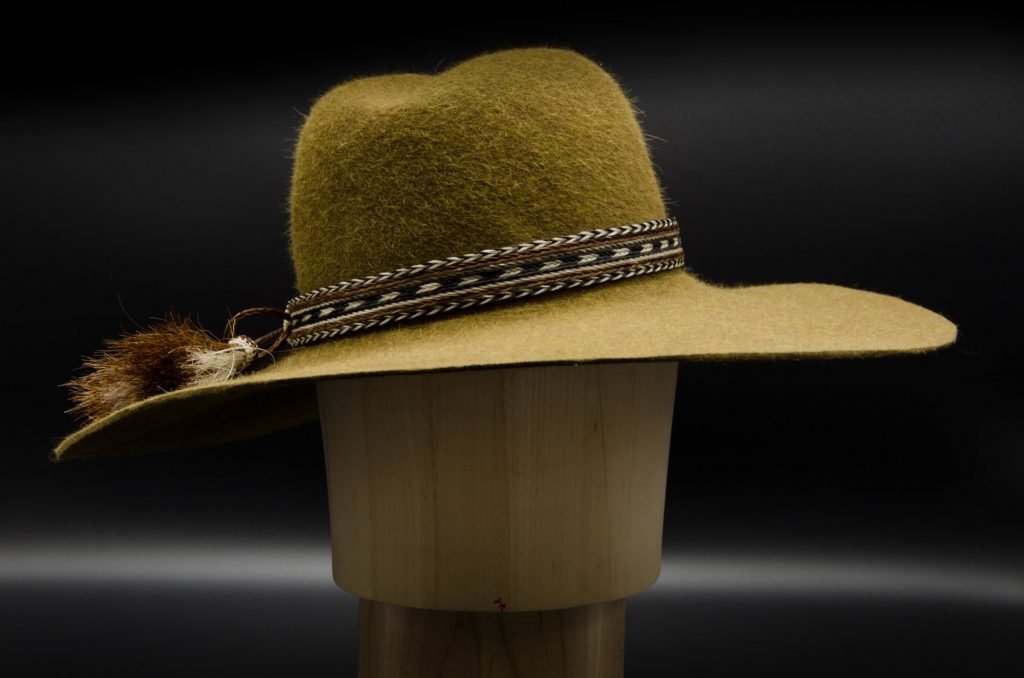 AD: Where/how do you source materials for your handmade hats and how long does it typically take you to make one hat?
VK: Regarding sourcing, a girl never tells!
It was interesting when I started out I found that many people keep this information pretty close to the chest. Over time I met a few people online that were helpful. The industry is exciting though, in that many suppliers are old timers. Everything is in their head; they aren't online. You call them up, and it feels like an episode of American Pickers. I often get invoices printed on dot-matrix printers (I don't know what dot-matrix printers are, I asked my husband), but there is a real charm, and I build personal relationships with my suppliers, I love them.
As for materials, I want to use the highest quality materials, and at first, that was hard. I had to buy many samples and make lots of prototypes. I also had to understand how suppliers were making my raw materials, which I won't go into for brevity. The materials are costly, but at the end of the day, the person who buys my hat will have it for years to come.  
VK: What's been most surprising and challenging for you during the process of starting a business and now growing it? How have you overcome these obstacles?
VK: As I mentioned earlier, the sourcing of material and equipment has been a challenge for me. There are tons of obstacles; I get overwhelmed by them, write them down to get them out of my head, and work through them.  Choosing a business name is remarkably challenging, there are many opinions, branding and international issues, it's a difficult decision.
AD: What advice do you have for fellow retail and ecommerce entrepreneurs?
VK: Hussle, Hussle — promote, collaborate, and work with social influencers who could be super helpful for brand awareness and initial sales.
AD: How do you measure success?
VK: More hats are going out than materials coming in!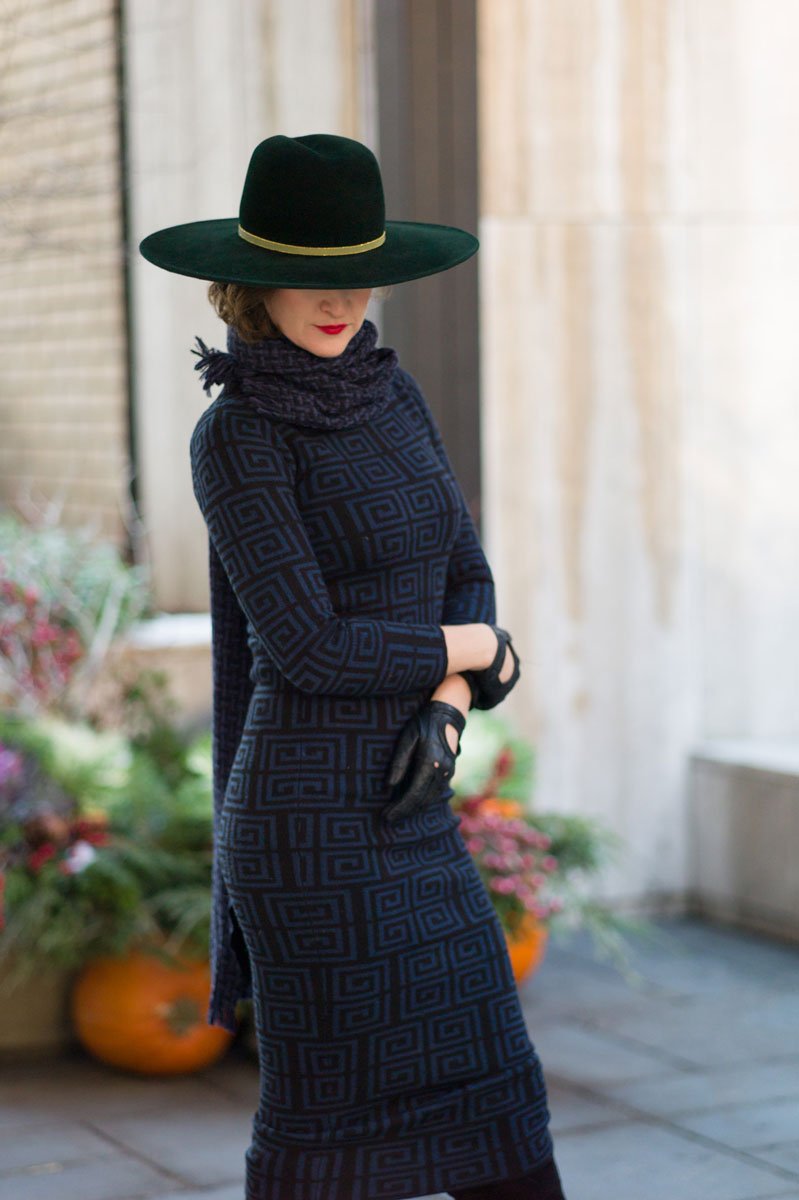 AD: What has been your best selling hat so far?
VK: Wide brim felt hats. It's such a chic shape, and in lush velour it makes everyone look like a movie star.
AD: Do you make custom hats? If so, what is the process?
VK: I do make custom hats. Recently, I had an order for two custom hats for a modern wedding store. I worked directly with the store on the color, style, material, and size. We ironed out any nuances, and afterward, I started creating and shared a few pictures during the process.
AD: When you're not designing and selling your handmade hats, what are you doing?
VK: Brainstorming, sketching, taking pictures, and managing social media. I'm always working on ideas for the next hat.
AD: What's next for By Vlada?
VK: I will continue to make hats, get feedback, and make more hats. At this point, it's fall/winter in the most literal sense. Long term, I think I'll revisit leather goods.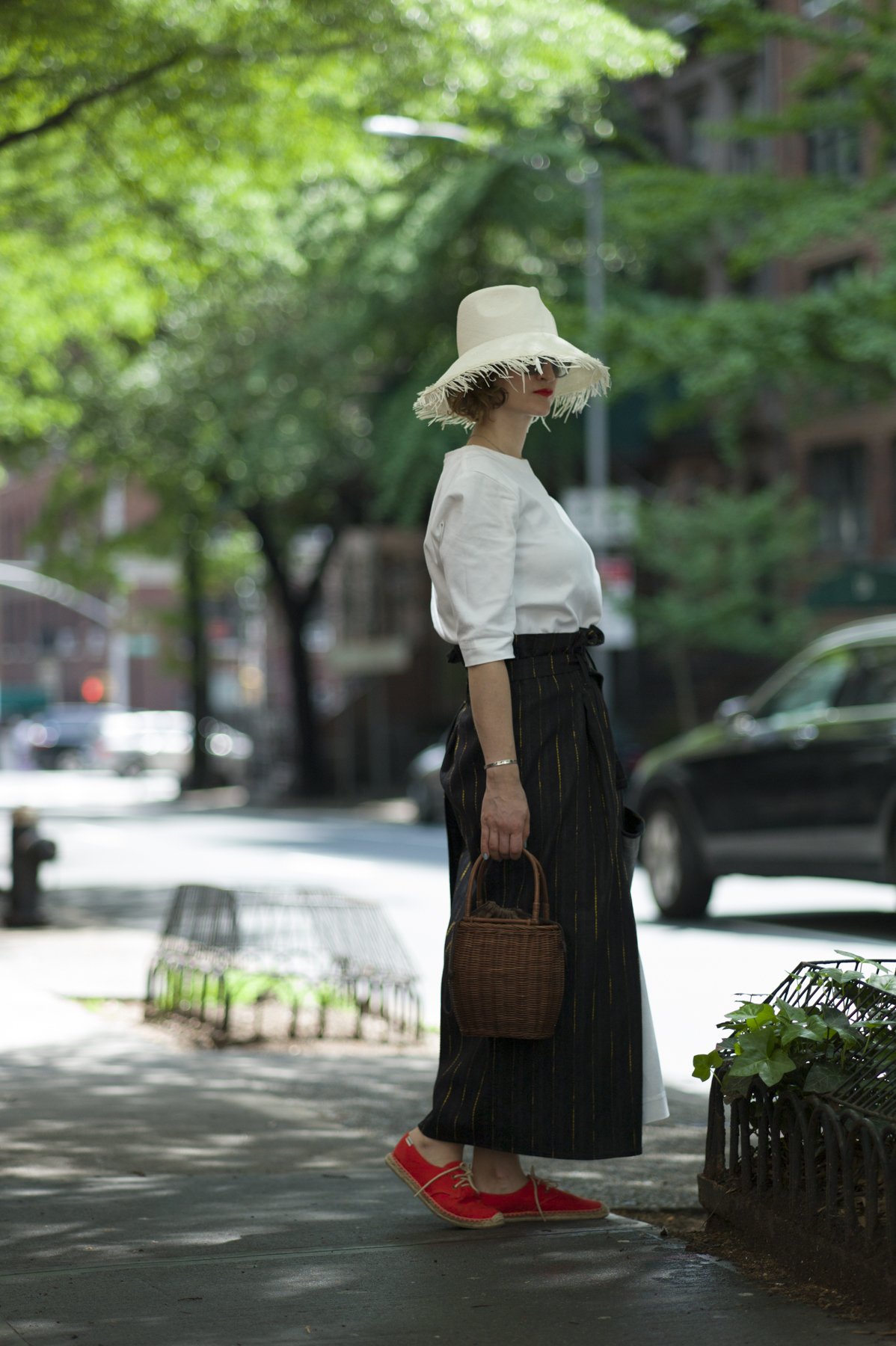 We hope you love By Vlada as much as we do.
Stop by Kabatyanskaya's website byvlada.com and visit By Vlada on Instagram @byvladainsta
Feeling inspired?
Tell us about your experience as a retail entrepreneur in the comments below.