Get SKINspired By Image Skincare Founder Janna Ronert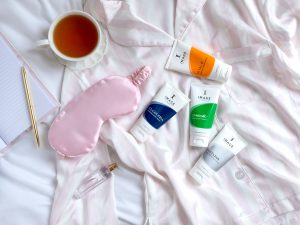 Image Skincare founder and CEO, Janna Ronert coined the term SKINspired, "To SKINspire someone is to change their lives. We genuinely believe that anyone who uses Image Skincare can be more confident, more beautiful, more youthful, and just plain SKINspired."
With products ranging from vitamin C anti-aging serums and chemical free sunscreen, to a skincare diet that includes a collagen supplement, it's easy to get behind this brand.
Ronert and her husband, Dr. Marc Ronert formed the Care for Skin Foundation to give back to children who suffer from skin loss (#couplegoals).
Continue reading to learn more about Janna Ronert and the Image Skincare age later mission.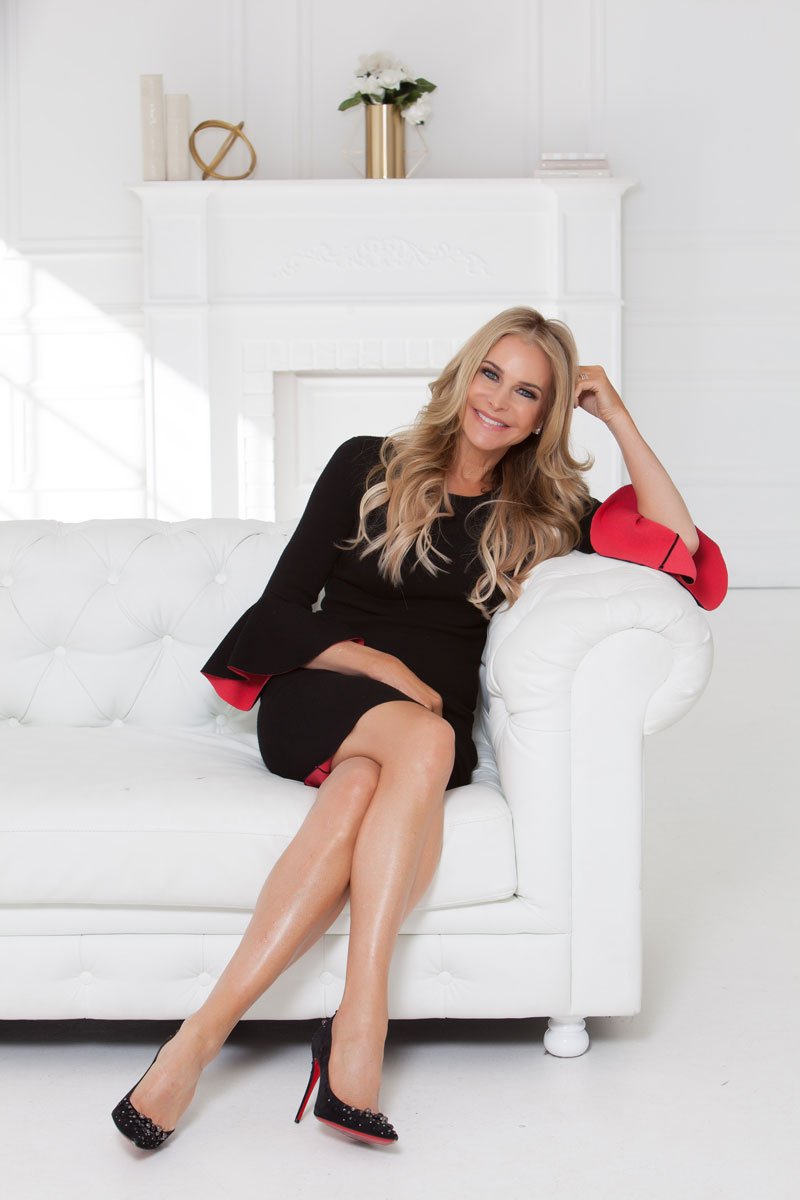 Alexis Damen: Tell us about yourself and your background, what were you doing before you started Image Skincare? Also, what inspired you to start your company?
Janna Ronert: I'm the founder and CEO of Image Skincare, a professional, clean, clinical skincare line devoted to helping the world "Age Later." I'm from Hebron, Nebraska, a small farming community where I grew up on a real working farm. My upbringing taught me to live healthy, clean, and that you can be beautiful wherever you live.
I suffered from a skin condition called rosacea. As an esthetician, I tried every skincare product available and even prescriptions. Nothing worked, so I started my skincare line to treat my rosacea and to offer the best products at the best price with the BEST people working at Image.
AD: Your battle with rosacea prompted you to start Image Skincare, do you have any special skin care tips for women with rosacea?  
JR: My tips for rosacea include:
Maintain a healthy lifestyle such as eating clean, avoiding inflammatory foods, and sugars

Don't smoke

Get plenty of sleep each night (8 hours)

I highly recommend drinking a lot of water (half your body weight in ounces per day)

Be sure to use a non-chemical sunscreen daily — my go-to is our

Image Skincare Hydrating SPF 30

Wear a foundation that is healthy for your skin with an SPF 30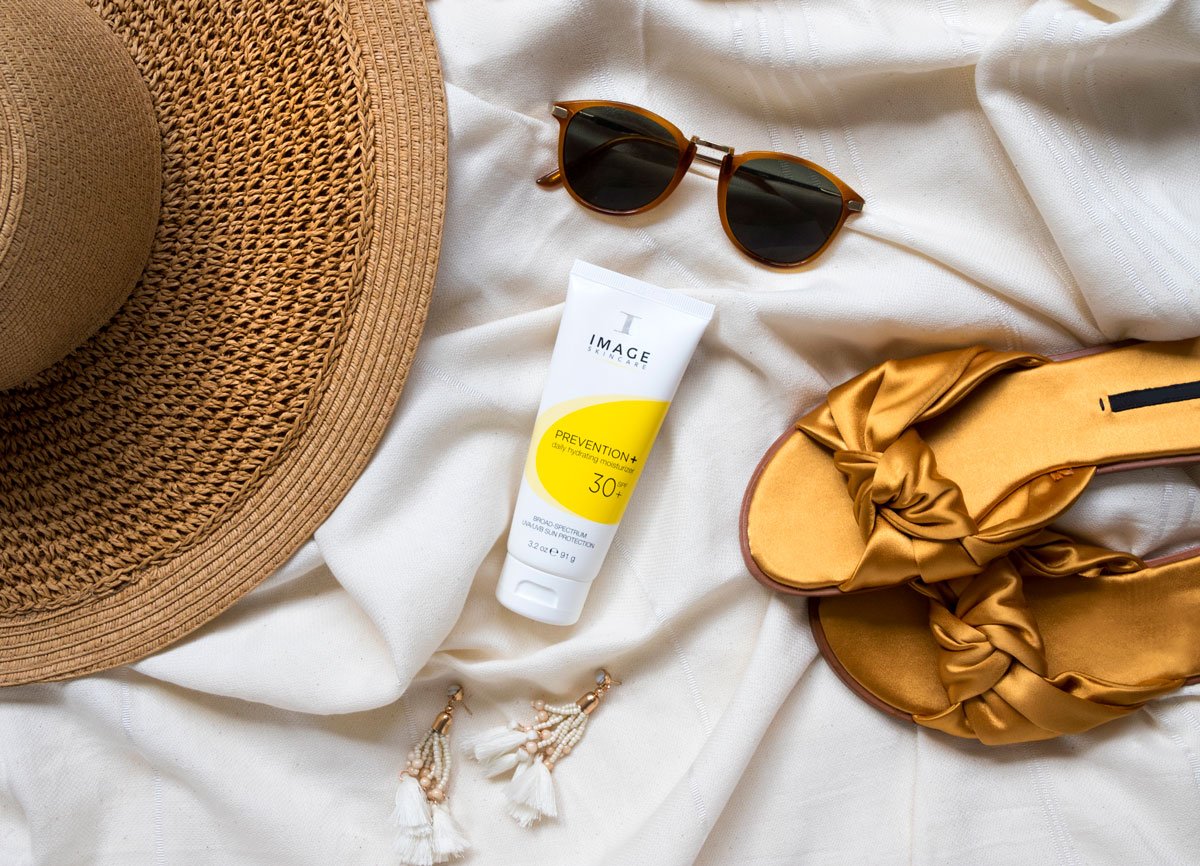 AD: Your products are powered by smart botanicals and high percentages of safe, proven active ingredients, can you tell me more about the Image Skincare ingredients?
JR: We only source from the highest level of clean, clinical ingredients that have been proven to reduce the signs of aging.
AD: I noticed that one of your products is an Image Skincare Diet that includes a collagen supplement. Can you tell us more about this?
JR: This is my FAVORITE product that I have ever produced. It is revolutionary from the inside out in treating aging skin, dry or dehydrated skin, and dull skin. A shot (a drink) a day does keep the wrinkles away. The clinical studies were so overwhelmingly positive for this product; even the physician that did the study is hooked on this collagen drink. It plumps up the skin within days of drinking. It's simple, affordable, and a great addition or alternative to professional skincare. I can't live without it!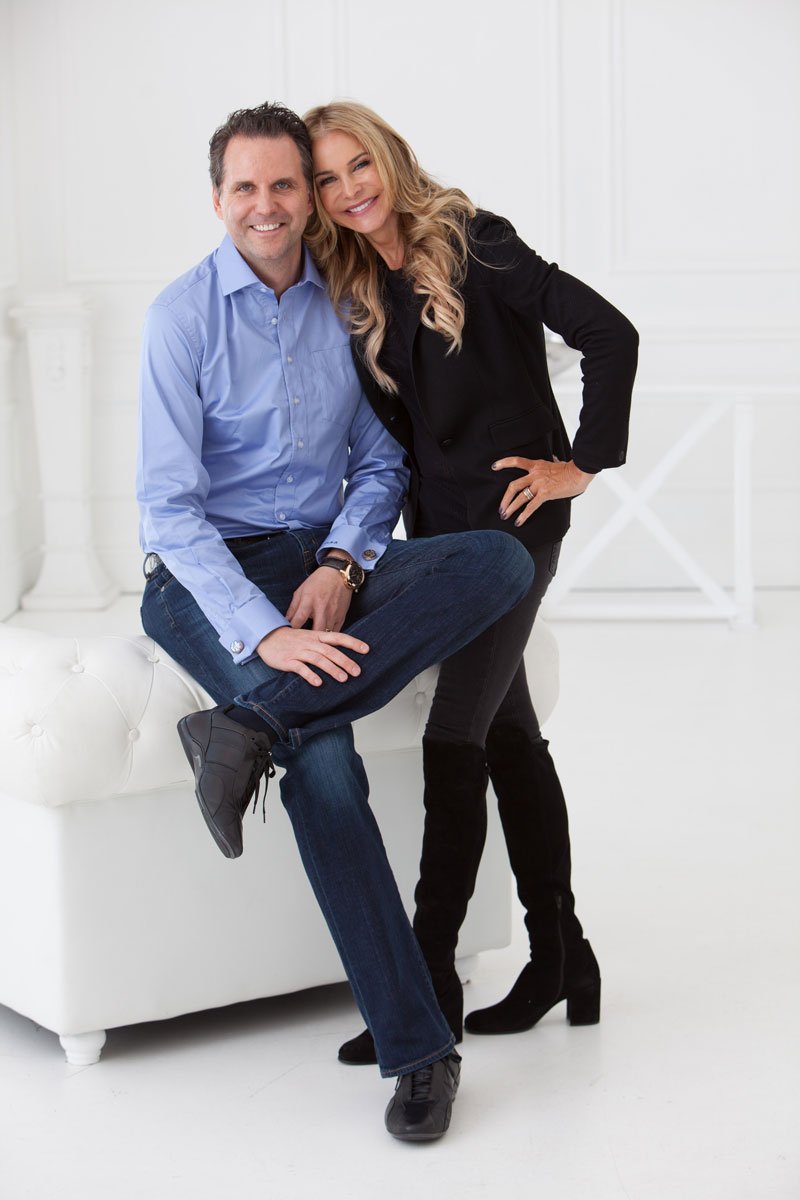 AD:  Tell us more about your Care for Skin Foundation.
JR: My husband Dr. Marc Ronert, board certified plastic surgeon, and I created Care for Skin Foundation to give back to children who suffer from skin loss. We plan trips around the world to provide reconstructive surgeries to children with tumors, burns, and congenital disabilities. Our experience with Care for Skin Foundation has been the most rewarding event of our lives.
AD: You've coined the word "SKINspired," what does it mean to you?
JR: To SKINspire someone is to change their lives. We genuinely believe that anyone who uses Image Skincare can be more confident, more beautiful, more youthful, and just plain SKINspired.
AD: Can you tell me more about your age later mission and your top three beliefs?
JR: At Image Skincare our motto is "Age Later." We do this through the following beliefs:
Use Image Skincare professional products morning and evening

Wear Image Sunscreen, every day

Get professional treatments from your professional skin care provider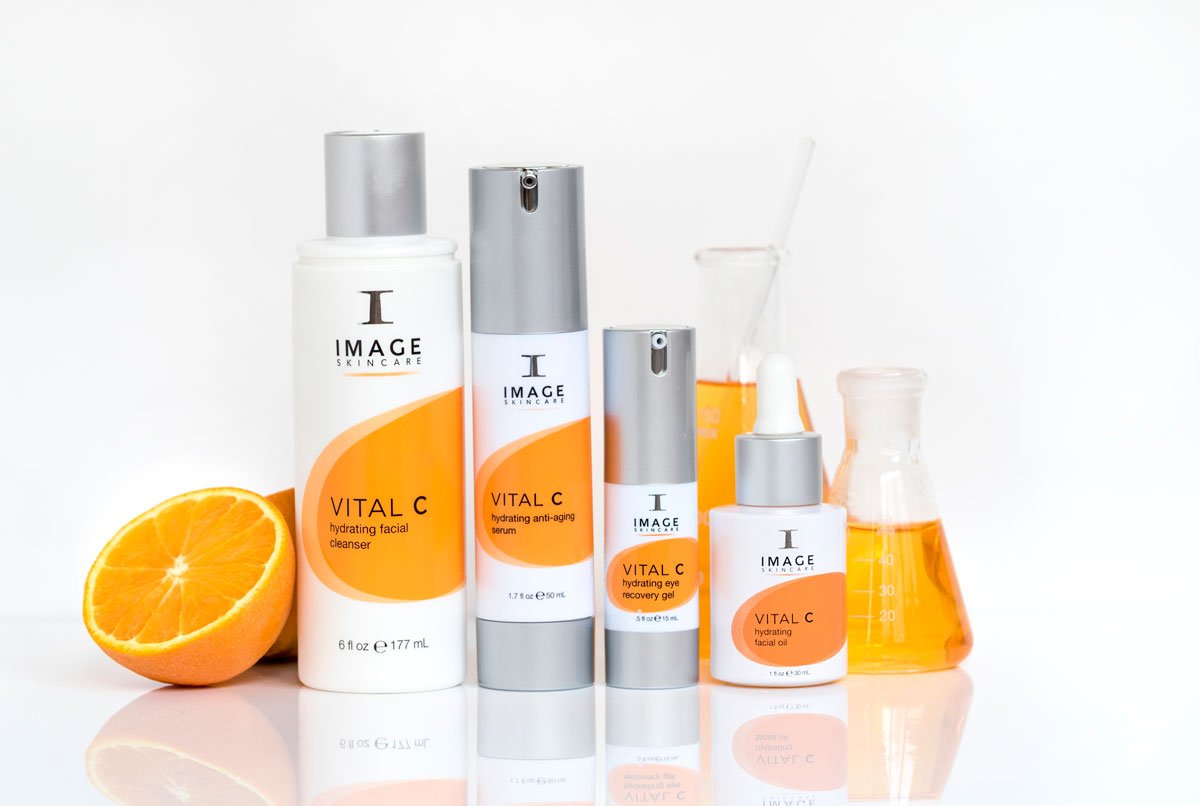 AD: What's your daily skincare routine?
JR: Wow — I use everything in the Image Skincare line. I cocktail so many different products together daily.
But, my go-to daily morning and evening routine is:
Cleanser, exfoliator, anti-age serum, eye, neck, sunscreen
My go to collections are Vital C, The Max, Ageless, and the MD range. I can't live without the Image Neck Lift, the Total Pure Hyaluronic Acid and the Vital C Serum.
AD: What strategies do you use to build your brand awareness and engage your community and following?
JR: The best advertising is a happy customer, this is number one. From there we utilize every avenue, digital strategy, social media, Print, TV, seminars, and education!
AD: What is your retail and wholesale footprint? Do you sell only B2C or also B2B? If you're in stores, where can we find you?
JR: We offer our products B2B and a special B2C offer on our website. We believe that everyone should have access around the globe to our amazing life changing age later products.
AD: What's been most surprising and challenging for you during the process of starting a business and now growing it? How have you overcome these obstacles?
JR: Most surprising is the amazing loyalty and cult following we have with our customers. We love them as much as they love us. I didn't realize what a family of "Age Later" friends I would have because of this company. Most challenging is, as we grow the company, to stay connected with our team members. I don't get to hang out with them like I used to.
AD: What advice do you have for fellow retail and ecommerce entrepreneurs?
JR: You can only grow your business if you ARE the best product on the planet; otherwise don't even bother.
AD: What's it like running a company with your husband?
JR: Great. He and I think very differently, which is fantastic in business to have two different perspectives. His plastic and reconstructive surgery background bring so much clinical credibility to the brand. It's great to work with someone as smart, kind, and driven like me.
AD: How do you measure success?
JR: I don't. I want to make great products, have great people that I like to work with, and have fun. If I'm not having fun; that's not success.
AD: What has been your best-selling skin care product so far?
JR: Hands down our Vital C Anti-Aging Serum. It was the first product that I introduced to the market and is still number one. Love it!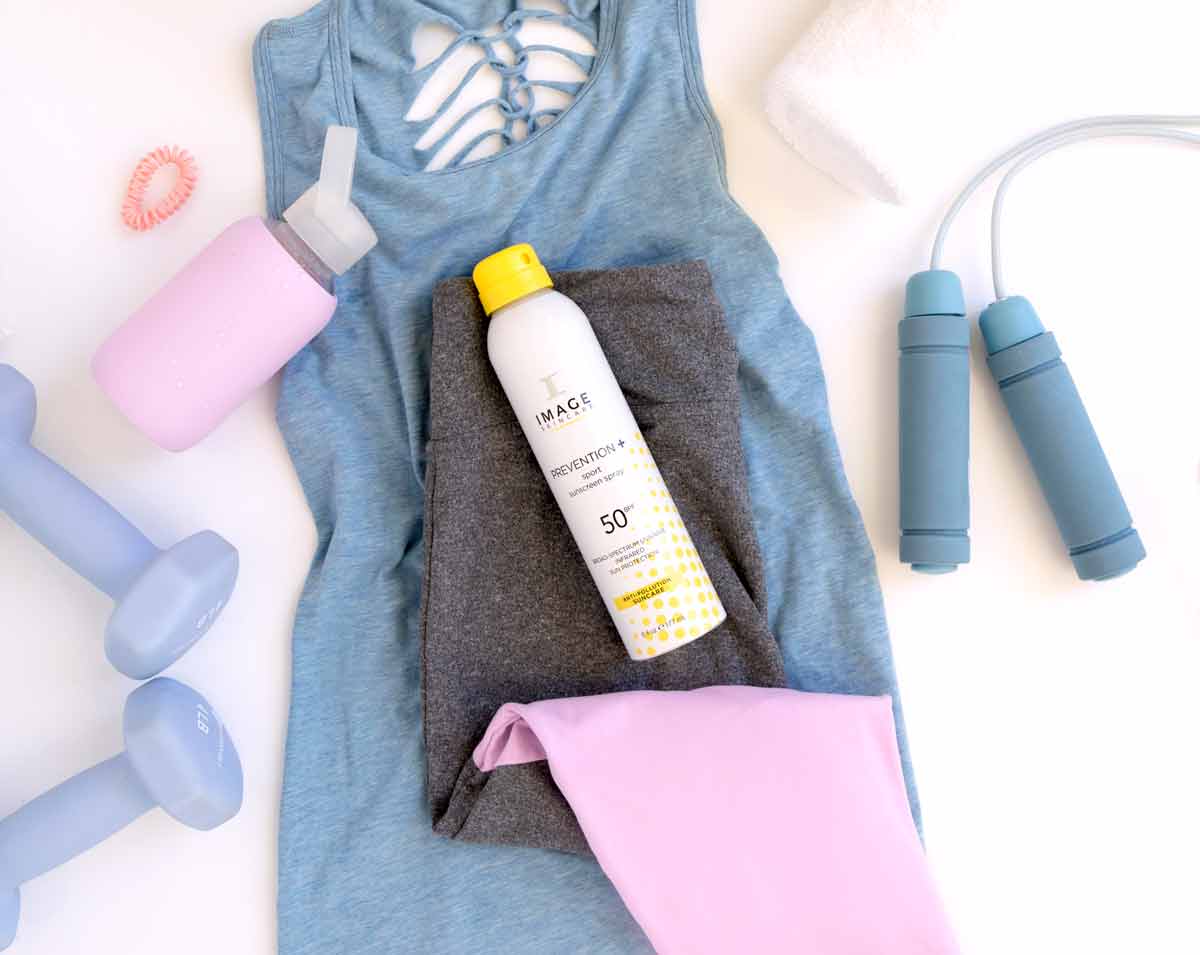 AD: When you're not building your skincare empire, what are you doing?
JR: Traveling with our twins, Milana and Zurich, who are nine years old. Cooking, looking after our wine vineyard in Italy, playing the piano, and working out. I love to sweat.
AD: What's next for Image Skincare?
JR: The sky's the limit. We will be the number one professional skin care company, and then…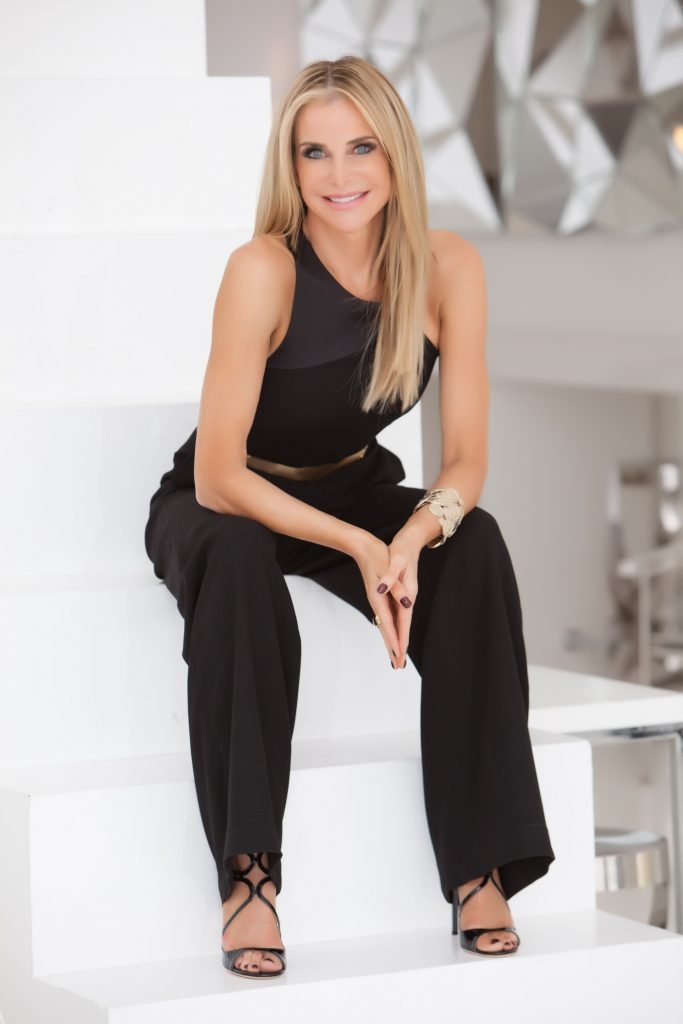 Are You SKINspired?
Tell us about your skincare regimen in the comments below.