How to Support Women Owned Brands for Wedding Season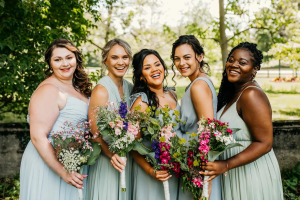 Photo via Laura Patrick Photography
Big holidays aren't the only times you can shop women-owned. With wedding season upon us (for guests and couples alike) it's also a great opportunity to use that bridal budget to shop more consciously and support a woman owned business.
This year, a personal goal of mine is to shop more consciously, being sustainable, focusing on local small brands, and (of course!) supporting more queer and women owned businesses. Since I'm shopping as a wedding guest for outfits, personal items to add to my registry gift, and just ideas for bride friends, I thought I'd share some resources to help you consciously shop for  your wedding event too!
I spoke to a few female entrepreneurs in the wedding industry and got some great ideas on how you can make a conscious purchase as a guest or bride for that big event. 
Why You Should Shop Women Owned for Your Wedding Event
Weddings are such a big day for many couples, whether you're deciding to do a huge event with friends and family or keeping it low key, and you can use that bridal budget to support brands you love. 
"Weddings are a great opportunity for brides, grooms, and couples to shop more consciously," said Jasmine Summers, founder of bridesmaids dress company Revu. You can find preloved bridesmaids dresses at a fraction of the cost and will eventually be able to rent dresses too!
With years of experience as a fashion designer and her recent work in the non-profit and sustainable fashion in Cambodia, Jasmine started her own business to help disrupt the wedding industry and how we approach conscious shopping. She's also currently helping with wedding planning and coordination to learn more about the industry.
"It's just so important," added Catherine Koonce, founder of Light Pours In Events which offers event planning and consulting for meaningful gatherings and community events. When you support women owned or underrepresented entrepreneurs, you help spread that love and appreciation through your local community. You might find yourself suggesting that business to a friend planning their wedding too. All of that comes back around again. "
Having planned over a dozen weddings for couples in the past, Catherine had great advice and creative ideas to share when it came to consciously shopping for a wedding. From asking your venue or wedding coordinator for suggestions for vendors specifically eco-conscious, women owned, or more.
Shopping more consciously is also a great way to make your day that much more special, creative, and personal.
"In Atlanta, for example, we have this incredible bridal boutique called the Sentimentalist," the Light Pours In Events founder said. "It is woman owned with an all-women staff who are just lovely and so helpful for wedding dress shopping. They have traditional dresses, but they also have super fun dresses like bright pink and icy blue wedding gowns, which is what one of my best friends wore last year."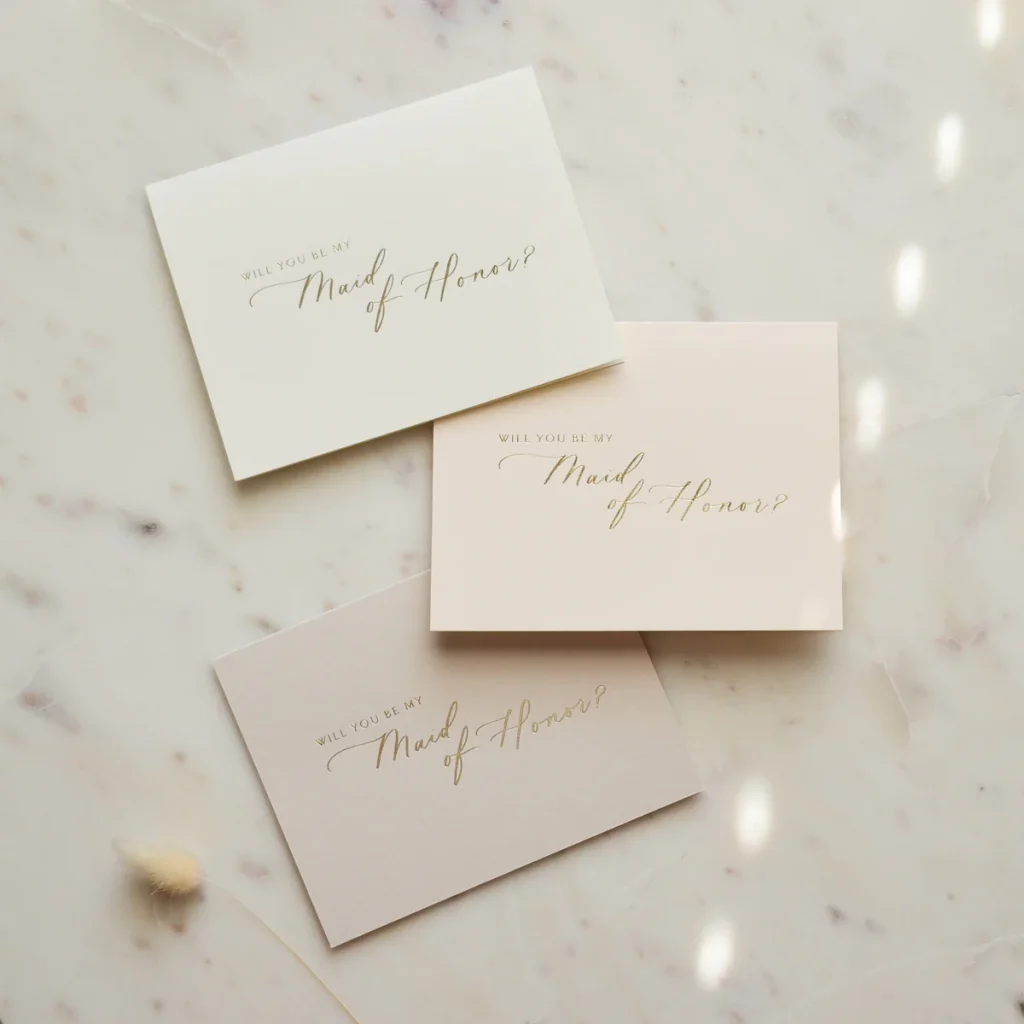 Wedding Invitations, Thank You Notes, or Cards
During wedding season, I'll see my friends' fridges pasted over with pretty save-the-dates and invitations, not to mention additional party invites that pop up building up to the wedding. So let's start with stationary.
Stationary like the save-the-date, invitation, and thank you cards are just the tip of the iceberg. You might also want to consider shower invitations, bachelor or bachelorette party invites, and even personalized cards for bridal party gifts or those viral "Will you be my bridesmaid?" moments.
You can work with a women-owned graphic designer or shop to create different types of stationary that match your theme or colors. Ask your designer for the digital version of your design too if you prefer to send out evites or want to add it to your wedding website.
Brands We Love: Papel and Company and martha makes designs create beautiful, inspiring designs for any event leading up to the wedding.
Pro Tip: Catherine gave a great idea to connect with a local print shop or your invite designer to create a short book or guide that can add an additional touch to those welcome bags for guests.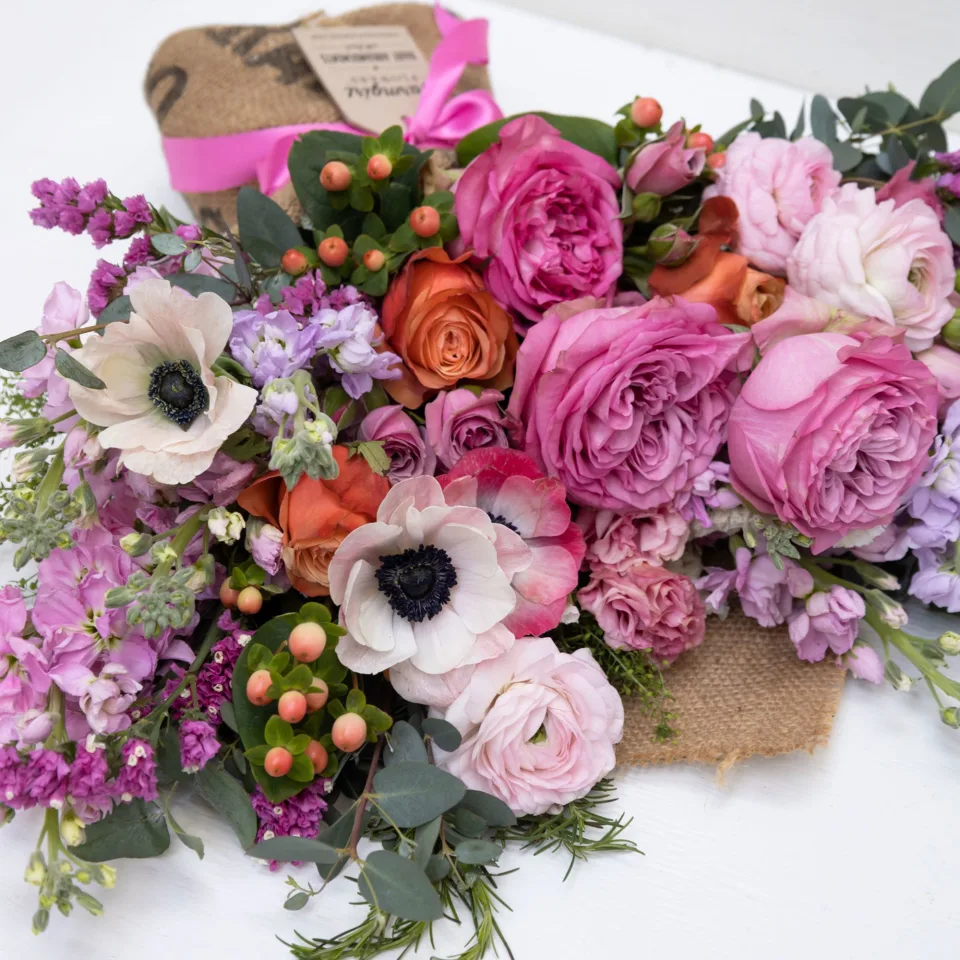 Florists
"I love to start with focusing on a local florist. It's a really great way to reach into your community and work with a great resource," Catherine added. 
Finding a local small business like a florist can not only help you find the perfect blooms to match your colors or decor, but you'll also get flora and fauna from local farms in your region.
You can keep it sustainable too by asking whether your florist will provide vases, a ceremony arch, and stands to rent. Renting is a little more expensive when it comes to budget but it will help you save time and stress on the big day.
Brands We Love: Do a local search for a small business to get regional flowers or if you are looking for delivery try posies from Farm Girl Flowers based in the Bay Area but shipping coast-to-coast. You can also opt for dried florals from East Olivia.
Pro Tip: "Re-use bridesmaid bouquets from the ceremony for centerpieces and decor at the reception," Revu founder Jasmine added. "And definitely rent your glassware or vases."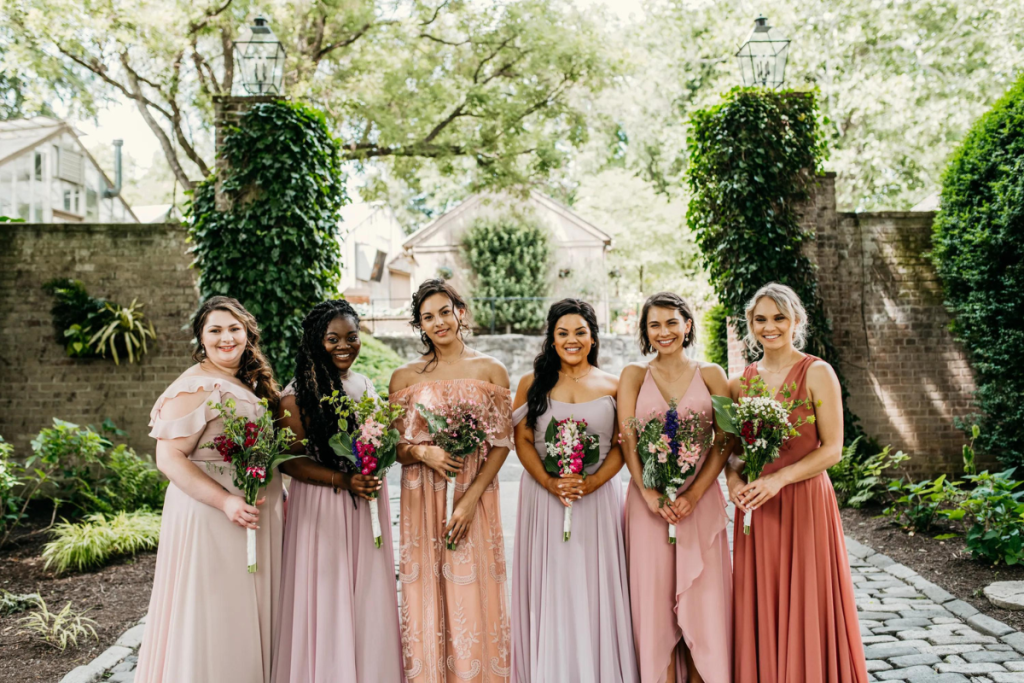 Bridal Party Dresses
Revu's an online bridesmaids resale and rental company that came from an epiphany Jasmine had about the bridesmaids dress she was altering for a friend. Taking a break sewing the dress, she realized that she was spending more time altering the gown than the bridesmaid would spend in it. That on top of the price of the actual new gown added up.
"Men can go out and rent a suit for an event tomorrow," Jasmine told me. "But women can't really because the retail landscape isn't set up for that. There's still a wait time or lead time for digital rental options. But what if you need to be somewhere tomorrow and need it to be in a certain color — would you even be able to find what you're looking for?" 
Jasmine had the business idea for Revu to help bridal parties find what they need at an affordable price. After launching in January 2023, she's received DMs of support too.
"I've gotten messages like, 'I'm in a wedding and I just paid $250 for a dress and had to pay $200 for alterations. I wish the bride would have known about your business,'" Jasmine shared. "My goal with my business is to provide a sustainable and affordable alternative for those who want to come support their friend getting married but might feel the stress of the cost."
Brands We Love: Revu of course!
Pro Tip: Lean into the mix and match trend for bridesmaids dresses and pick a color where everyone can find a dress in that tone. If you need help, Jasmine at Revu is happy to help guide you too!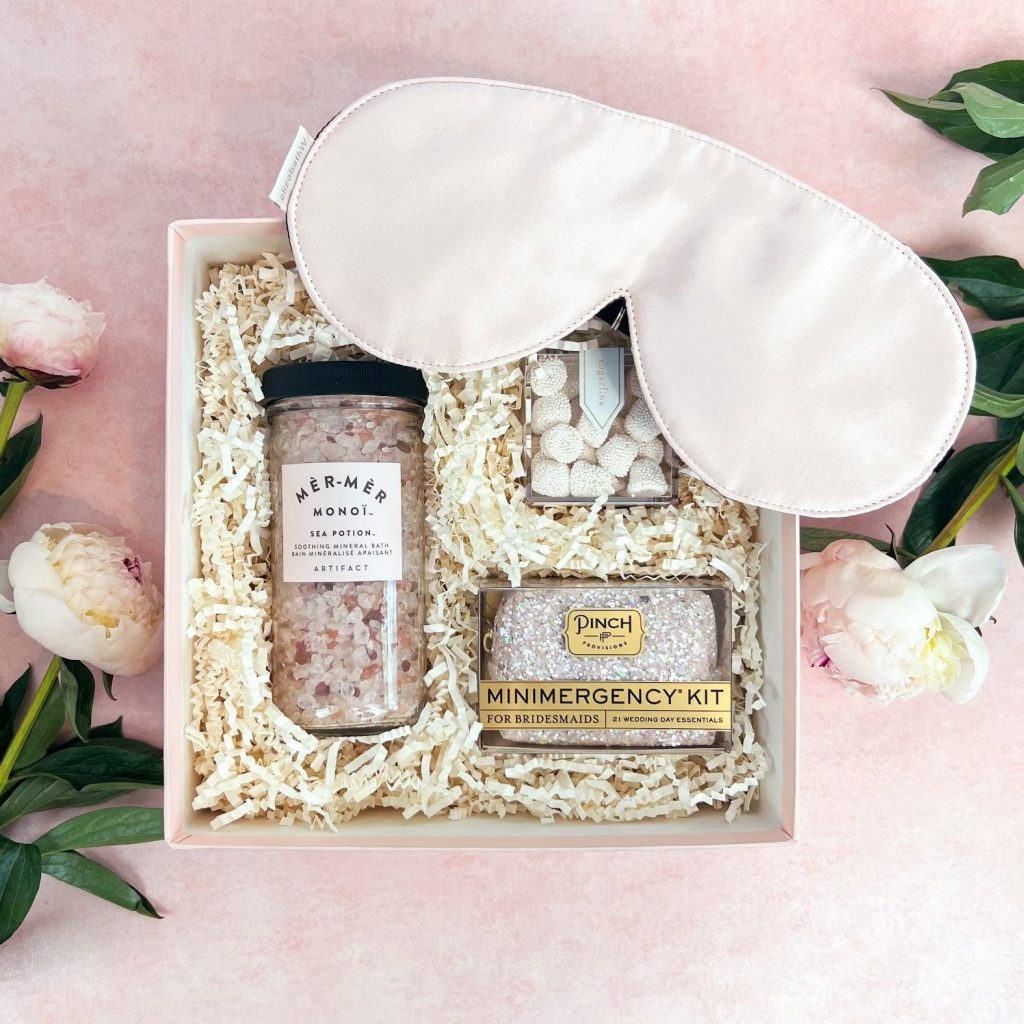 Bridal Party Gifts
Gifting your bridal party, the flower girl (and their parent!), and the parents of the couple with something special to commemorate the occasion shows your gratitude for their support.
Get creative! You can get hyper local and build your own gift box with goodies from nearby small businesses. You can gift jewelry or accessories your party can sport on the big day, any edible treats from a nearby restaurant, or even something chosen specifically for their tastes.
Brands We Love: Check out these women owned gift box services or gold jewelry from fyb so everyone can wear a matching necklace or bracelet at the wedding.
Pro Tip: Throw in a photo of you and your bridal party member with a personal note. My friend gifted me a photo album of our history together when I was her bridesmaid and it was such a heartwarming way to see our history together leading up to her big day.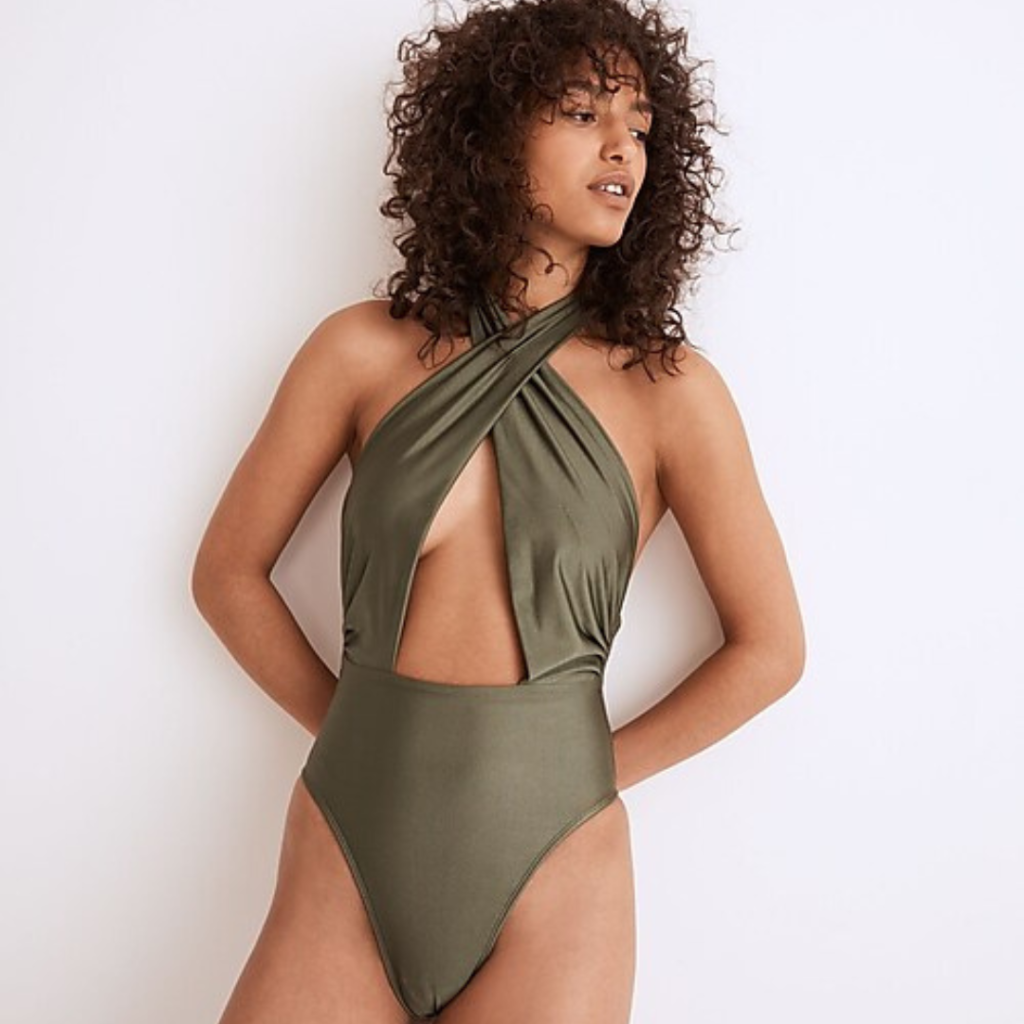 Outfits for Showers & Bachelorette Trips
There are so many great women in fashion, each bringing their own perspective to their designs or curated collections. Shopping women owned for that trip, cocktail hour, or shower is a cool way to support female entrepreneurs beyond that perfect wedding dress. 
Especially in fashion, consciously shopping and supporting women owned or sustainable brands ensures you're spending meaningfully and investing in the perfect piece.
Jasmine of Revu worked in Cambodia for a nonprofit fashion incubator and saw tons of garment waste. "While I lived in Cambodia that first year I practiced my own buy nothing fast. I didn't purchase clothing that first year and that was a good mindset and habit shift," she said. After working closely as a fashion incubator, helping entrepreneurs provide jobs for the area and run a more sustainable process, Jasmine tries to shop for herself and not on impulse.
"I do find joy in finding a beautiful piece for myself but it's not out of stress. It's more meaningful."
Brands We Love: You can find tons of great women owned brands here from the We Are Women Owned community, like Butter Swimwear for a standout bachelorette beach look or cute sundresses from Mirror Image Boutique.
Pro Tip: Why not shop green and support a female entrepreneur curating a closet filled with dream preloved finds? It'll be even more special and one of a kind too!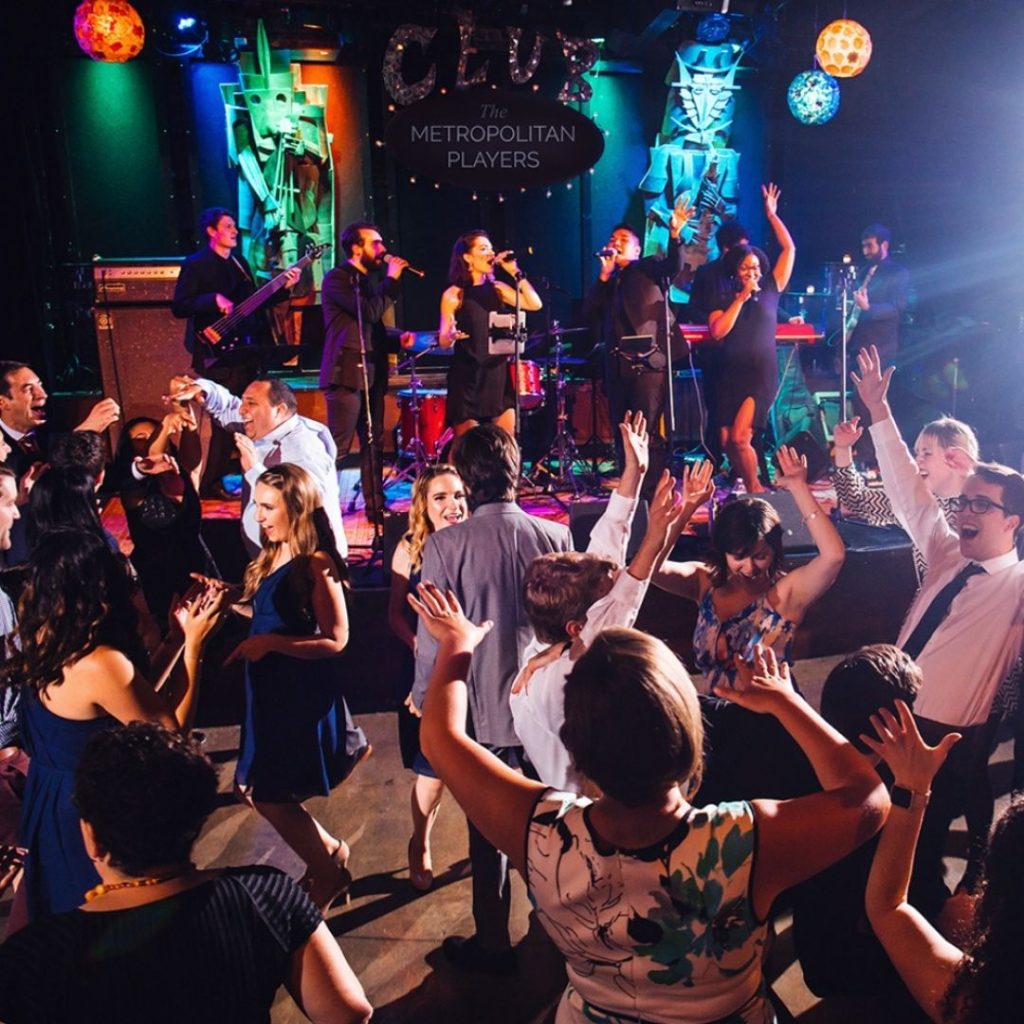 Event Services and Then Some
From what you serve at cocktail hour, to the catering services, or party planner, why not support a queer or women owned enterprise or local small business owner? Using your wallet to support the service industry can make a huge difference for those brands and businesses, not to mention support underrepresented entrepreneurs in your area.
For reception music, look up women DJs. If you're in the New York area check out The Metropolitan Players, who started their business after trying to plan their own wedding!
Or working with a wedding planner or coordinator can help you save a lot of time and stress. They also can help you find sustainable or women owned businesses to support your wedding budget.
More importantly, working with these brands connects you with passionate experts who can help you make your day, even better than you might realize.
"Personally, and this sounds so cheesy but it's true, my favorite part about weddings is sharing my love and excitement with the couple," said the Light Pours In Events founder Catherine. "As a professional, my favorite part is those meetings in the very beginning."
"I'm a huge planner and I love digging into those goals and taking those dreams to make it into a reality."
Brands We Love: Light Pours In Events of course! Perfect for those Atlanta-based brides but also if you're looking for worksheets like timelines and Excel workbooks to DIY your own wedding she's got them ready for download!
Pro Tip: As fun as a wedding weekend is, the couple might be busy with the planning to spend time with guests the day leading up to the big event. For one couple, Catherine created a map and local guide that had small suggestions for guests like where to go for brunch and where to take a stroll. You can even curate the map to highlight queer or women owned shops and restaurants near your venue.
Are You Ready to Support Women Owned for Your Wedding?
Whether you're attending or planning your own nuptials, a wedding is a great reason to shop locally or support queer or women owned brands, all while finding meaningful pieces for the special day.