How To Create A Content Strategy For Your Fashion Brand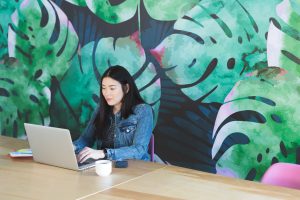 Creating a content strategy for your fashion brand involves many moving parts. Great content can be beneficial in building brand awareness, cultivating relationships, and ultimately converting brand discovery to brand sales, resulting in business growth.
As an entrepreneur, you've got many balls in the air at once. Creating a content strategy can help you stay on track and achieve your social media, email marketing, and blog goals. Here we'll look at five components that can make the task of content creation and marketing less daunting.
1. What Are Your Content Goals?
Without a plan, it will be hard to know where you're heading and when you've met your targets. Take time to review and set your content goals. It's ok to look to other brands for inspiration and to test your strategy. Learning is a crucial step of the process.
Questions to answers before you start creating and sharing content are:
What would you like to achieve with each of your content platforms?
Places that you share content can include social media channels, email marketing, company blog, and influencer marketing.
    2. How will you cultivate relationships on these platforms?
Ultimately you want your content efforts to convert to sales, having specific goals will help you stay on track and measure the success of your actions.
2. Where Are Your Customers?
Creating content and marketing that content only works if you're sharing it on platforms that your customers and target customers use.
The research you can do before you start creating and sharing content:
Where are your competitors sharing content?
You can look at competitors who are much larger or smaller, but it's a good idea to focus on direct competitors whom you think are around the same size as your business. Listing a big brand as a direct competitor, if you're a small business, will not give you an attainable outlook. Their content strategy most likely comes with a hefty budget and team.
    2. Read up on current social media marketing statistics.
If you learn that your customers are on five different social media platforms, it doesn't mean you need to launch all five at once. You can start with two and then build from there. Aiming for quality content is important.
3. Create a List of Social Media Platforms You Want to Use
Creating a ranked list of social media platforms that you'd like to use to share content about your fashion brand can help keep you on track. Break the list down into two sections; to-do now and to-do later. Getting started is the hardest part, but once you ramp up on one platform and learn what works, you can work on automating it and move onto the next platform.
With each social media platform that you list, you can make a bulleted list of positives and negatives that you might encounter.
For Example, Let's Look at Instagram
Positives:
Instagram is an incredibly visual platform where customers can discover products.

According to SproutSocial's

Instagram stats for 2018

, 80% of users follow a business on Instagram
Negatives:
Instagram is one of the most visual social media platforms, so it's important to create high-quality visual content including professional photography, which can get expensive.

Instagram is very crowded, and it may be hard to get discovered. You're competing with many other fashion brands.
Now it's your turn. Create a list like this for each social media platform you are considering for your brand.
4. Create a Content Plan
Just like setting goals for your content strategy, creating a plan is a critical step. Without a plan, you will be scrambling each day to figure out what you should post. Imagine doing that for multiple platforms a day? No thanks.
You can create an editorial calendar, which is essentially a document that outlines your plan of attack. You'll have a bird's eye view of what content you'll be creating, when you'll be creating content, and when you'll be publishing it and sharing it on social media platforms, in emails, and on your blog.
This high-level overview can help you stay on track and manage your content goals each month.
5. Produce and Publish Your Content
Now that you have a plan, it's time to create and publish your content. You may partner with photographers and writers to create your content, or you may take things into your own hands. Setting aside one to two days each week to focus on content creation can help you stick to your plan.
Bulk content creation is a great way to knock out a few weeks of content creating and planning. For example, every Tuesday you can create content for two weeks by gathering visuals, writing copy, and scheduling your email marketing, social media, and blog posts.
What Content Strategy Do You Use For Your Fashion Brand?
Tell us in the comments below!