How this Size-Inclusive Swimwear Designer is Changing the Game For Women of All Sizes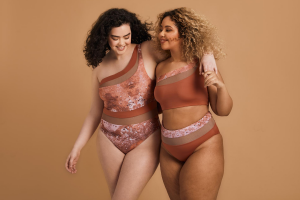 Fashion Industry Update: Inclusive sizing on the rise, with extended sizes alone estimated to bring in a whopping $31.9 billion this year. Even though fast fashion and luxury brands are beginning to embrace inclusive sizing – which means a product or design is offered in all sizes, plus or straight – one category is still way behind: Swimwear.
Enter Taylor Paige Long. In her career as a plus-size model, Taylor became profoundly aware of the lack of stylish swimwear options for her and her curvier friends. She realized that the plus-size swimwear options available were different than the straight size options. We're talking more conservative cuts, watered down designs, and sizing that ended at 10/12 or L/XL.
Fed up with the total lack of sexy swimwear options, she created Nomads Swimwear, a destination-inspired size-inclusive swimwear line based on the belief that everyone should have access to the same style of clothing, no matter their size. Nomads Swimwear offers an extensive range of sizes from small to 4X – and the design for each piece is exactly the same – no matter the size.
Read on to learn more about Taylor, Nomads Swimwear, and how Taylor managed to launch her business in the middle of a pandemic!
Erin Coles: Tell us about yourself, your background, and what you were doing prior to starting Nomads Swimwear?
Taylor Paige Long: I was born and raised in Louisville, KY and I studied fashion design at the University of Cincinnati. I'm also a working plus-size model and have worked for clients like Target, Soma, Footlocker and modeled internationally in Australia.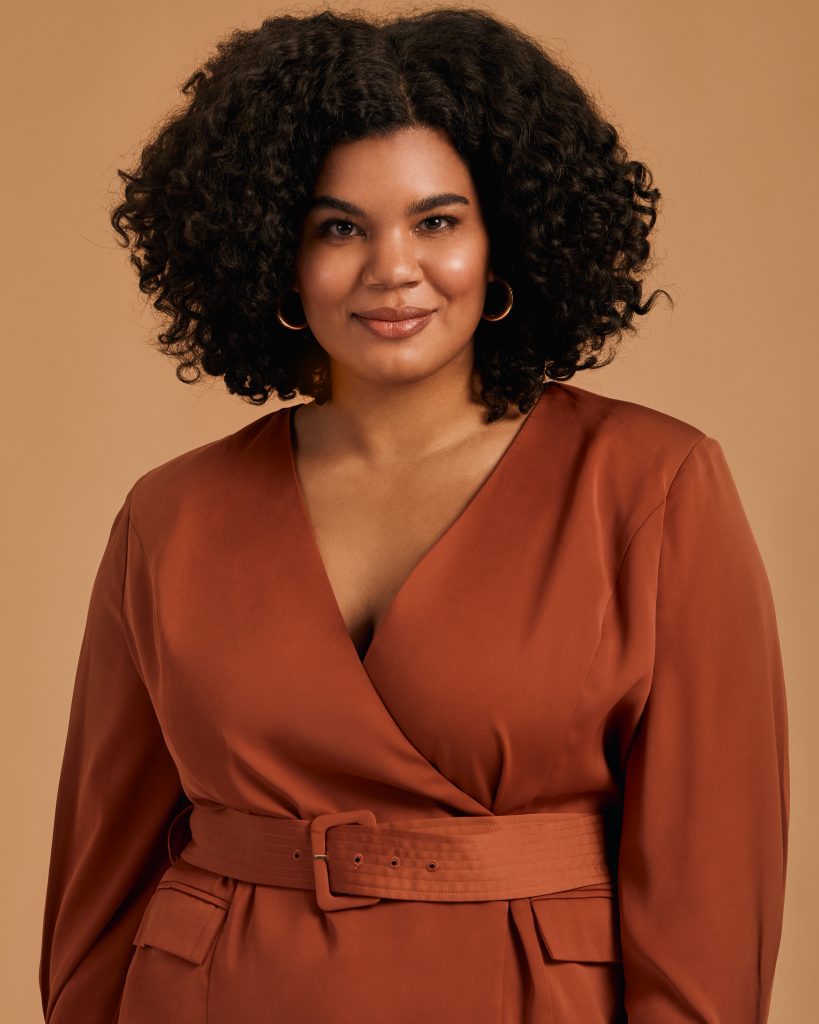 EC: What inspired you to start Nomads Swimwear?
TPL: Through my experience as a designer, I've been exposed to the glacial pace that the fashion industry has taken when it comes to making size inclusion a priority. One of the many segments of the industry that this glacial pace is evident is the swimwear industry. Throughout my time as a model, this became apparent while on swimwear jobs where I was having to model matronly and modest swim styles made for curvy and plus-size women. I was often left wondering who would wear these? Where are the cute brands that have extended sizes? I soon realized that there are very few swim brands that make fun, sexy swim that caters to ALL sizes. Most brand's size ranges stop at size 12/14 or XL and they do not offer sizing for curvier women. When brands do sell sizes beyond a size 12/14 or XL too often, their offerings are watered-down versions of their other designs and are substantially more covered up. So there is an entire segment of women who just happen to be curvy but are left out when it comes to finding very stylish swimwear.
Nomads started as my capstone collection in my final semester at the University of Cincinnati. I had just come back from a trip to Sydney, Australia and had taken lots of photos on the Coogie to Bondi coastal cliff walk and in looking at them once I got back I realized they'd make amazing prints. So both of the prints that are used in this first collection are actual photos that I took.
EC: Where does the name Nomads Swimwear come from?
TPL: Each collection will be based on a different destination that I've personally gone to and experienced , the first being Sydney, Australia. So I wanted a name that embodied travel. To help me decide I ended up doing a questions sticker on an IG story and a couple different people submitted Nomads and I loved it so much!
EC: We understand that the lack of size inclusivity starts long before the final design stage. Where does it start, and what are you hoping to do to change the narrative around size and body inclusivity?
TPL: It starts from the very beginning. From my very first day in drawing class I was told to make my fashion drawings look sickly and anorexic and it only progresses from there. We aren't taught how to design, pattern, drape, or construct clothing bigger than a size 0-2. I'm really hoping to show other designers and brands that it is possible to design for ALL sizes without changing the integrity of the design and making the plus-sizes more covered up which is what a lot of brands do if they do carry extended sizes.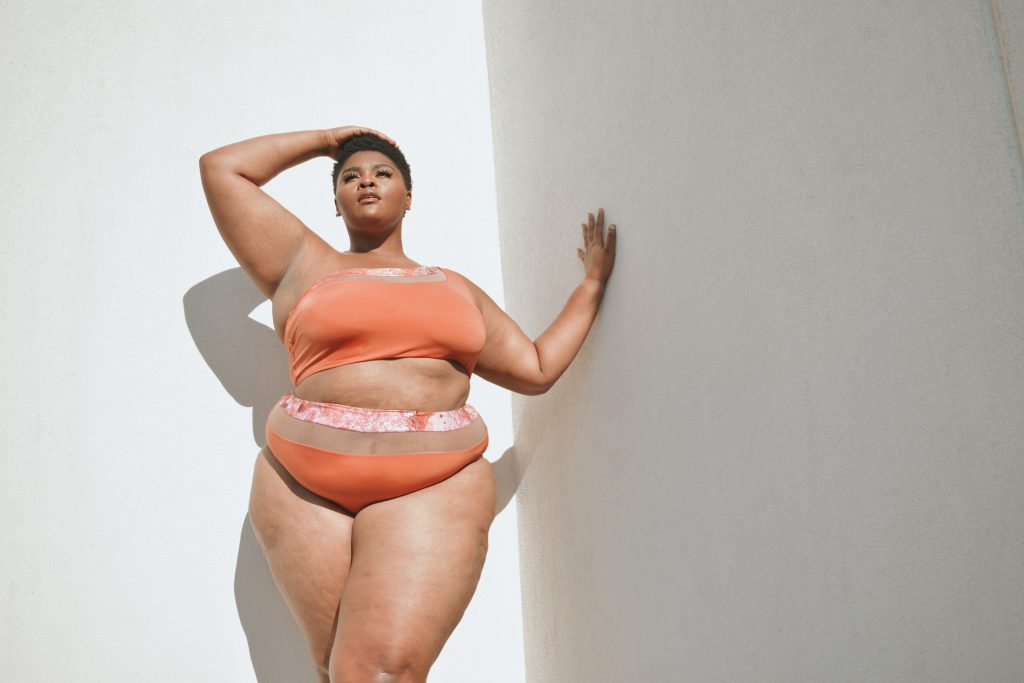 EC: What are some of the unique challenges you faced opening your business in the middle of a pandemic? What have you done to overcome those challenges?
TPL: We were supposed to launch in May and were in the process of approving the pre-production samples and then the factory ended up closing at the end of March and was closed for six weeks. I had no idea when they were going to reopen or if it was even worth trying to launch. It's hard enough to launch in perfect conditions let alone during a pandemic! The factory finally opened up in June and I made the decision to launch in July, so I could catch the tail end of summer. It definitely made things difficult but knowing how necessary size-inclusive brands are, it gave me the push I needed to launch!
EC: As a new business, how are you generating interest in your brand? What strategies and platforms are you using?
TPL: I've been trying a few different things such as PR coverage, digital marketing, and influencer marketing and partnerships, all of which have been extremely helpful! It is tough that I don't have a huge marketing budget so anytime someone shares a post or tells a friend about Nomads, it means so much to me!
EC: What has the customer feedback been like? Give us an example of what your customers are saying!
TPL: I've gotten lots of messages from women who are so excited to have found us and that we actually carry their size! That to me means a lot because I want everyone to be able to shop Nomads.
EC: Where do you sell your products? Are they available in other retailers, and if not, are you planning to wholesale in the future?
TPL: We sell online at our site NomadsSwimwear.com  and through select retail ecommerce partners like Ochieswim.com, a Miami-based swim boutique, and CoEdition.com, a plus-size boutique . As we grow, we'll definitely be open to taking on more wholesale or drop shipping partners.
EC: Where is your swimwear made?
TPL: Our swimwear is made ethically in a small, family-owned factory in Bogota, Colombia.
EC: What is the best piece of business advice you ever received?
TPL: The best piece of business advice I've ever received is to do your research. I research literally everything, especially the things I don't know how to do, so I can learn. I couldn't live without Google! Research could also consist of doing surveys, polling your customers on Instagram, etc, all of which are extremely helpful in making business decisions.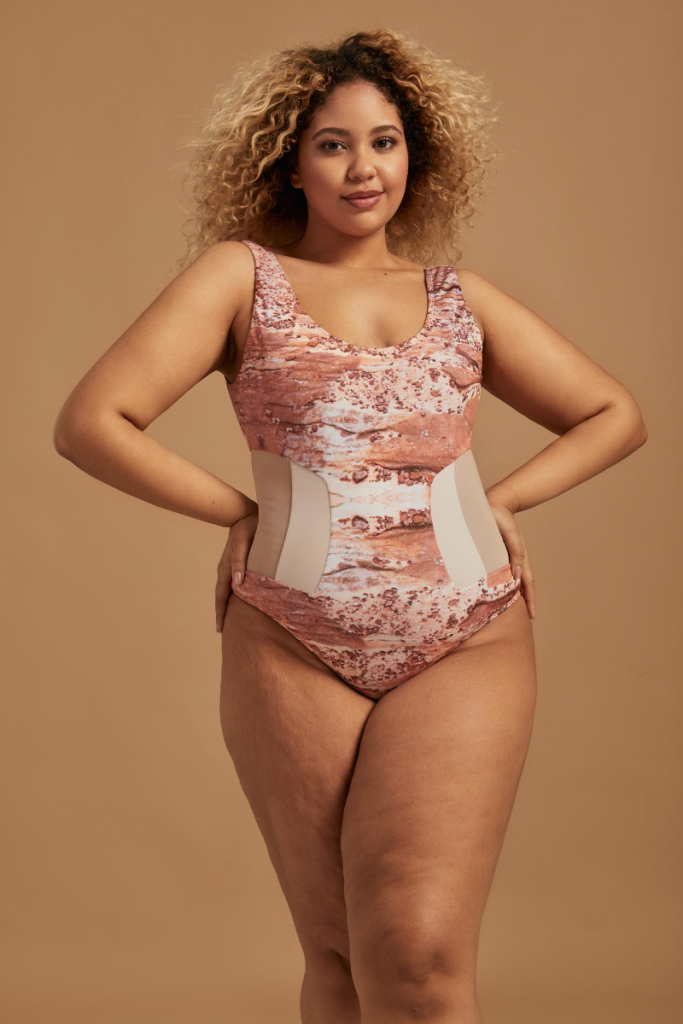 EC: What advice would you offer to a fellow entrepreneur in the design, retail, and/or e-commerce space?

TPL: I would say to consider working with a branding agency or freelance graphic designer to get a set of branding guidelines created for your business. It helps to keep things consistent from fonts, to brand colors, social media feel, etc. If you decide you want to outsource your social media marketing or website design you can give whoever you're working with the Brand Guidelines and they'll know what design elements to use. I would also say to invest in good product photography. Good photography can really help sell your product. There are amazing resources like Soona that allow you to get quality, well-styled product photos at an affordable price and quick turn-around time.
EC: When you're not working on Nomad's Swimwear, what are you doing?
TPL: When I'm not working on Nomads, I'm also doing freelance product development work. Modeling has also started to pick back up again so I've been working more as well.
EC: How do you balance or integrate all the facets of your life – Designer/Founder of Nomads Swimwear, and modeling, all while making time for personal relationships and self-care?
TPL: It definitely takes a lot of time management. I try to be as efficient with my time as possible especially during business hours. But I make sure to make time to decompress and catch up on my true crime shows and 90 Day Fiancé and spend time with my boyfriend and fur babies.
EC: What's next for Nomads Swimwear?
TPL: First and foremost I want to sell through this first collection! But I definitely have been considering expanding into unisex swimshorts and possibly even activewear!
Amazing, right? Hats off to Taylor for changing the swimwear game, and being one of the first to truly dive into sexy swimwear for all sizes.
And hey, as we cherish these last few moments of summer and soak up as much sun as we can before Labor Day, head on over to Nomads Swimwear to support this incredible women-owned business!