How This Multi-Sensory PR Company is Taking Brand Recognition to New Heights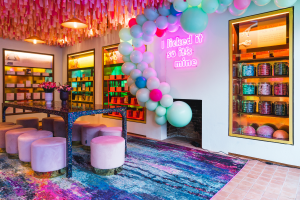 We've all heard the phrase, "There's no such thing as bad publicity." Whether you believe that statement or not, wouldn't it be amazing if someone worked on your behalf to ensure you only got good press? Don't you wish there was someone who knew how to share your mission and story with a larger audience? Well your wish has been granted, because that's where a Public Relations (PR) firm comes in! 
According to the Public Relations Society of America, "Public relations is about influencing, engaging and building a relationship with key stakeholders across numerous platforms in order to shape and frame the public perception of an organization."
Well, what if we could do even better than just getting good press? What if there was someone out there who not only worked on your behalf to get you positive publicity, but also deeply listened to you, focused on your purpose, and helped you create a consistent communication strategy across multiple mediums to deliver the right brand messaging to the right audiences?
That's where ALAB Group comes in. Founded by Ashley Orfus in 2012, ALAB Group is an integrated marketing and communications consultancy that creatively and strategically solves problems for clients at the intersection of enterprise and innovation. Read on to learn more about Ashley's journey and why she founded ALAB Group – including an example of what it means to create a "multisensory" experience.
Erin Coles: Tell us about yourself, your background, and what you were doing prior to starting ALAB Group?
Ashley Orfus: I'm the founder of ALAB GROUP, a communications laboratory where we create PR/Marketing opportunities for brands at the helm of innovation and enterprise. My background includes stints at luxury houses, entertainment and retail. Prior to starting ALAB Group, I was serving as the Marketing & PR Director for an international luxury retail concept store.
EC: And what inspired you to start ALAB Group?
AO: Ten years ago, a new paradigm shift was happening in fashion, thanks to the influence and impact of e-commerce. As a result, fashion, retail and consumer wants and needs changed dramatically. We were introduced to a new, compelling wave of enterprise that was much more dynamic, consumer-friendly, a blend of industries, and with accelerated cycles. As I slowly became exposed to and aware of this subset, and started to get to know the entrepreneurs and creators behind these one-of-a-kind visions, I quickly realized that the servicing industry at the time could not cater to this new audience. Therefore, I wanted to create a supporting service that would be just as dynamic as the entrepreneurs and the businesses themselves. I was inspired to help these outliers share their stories and visions with the world.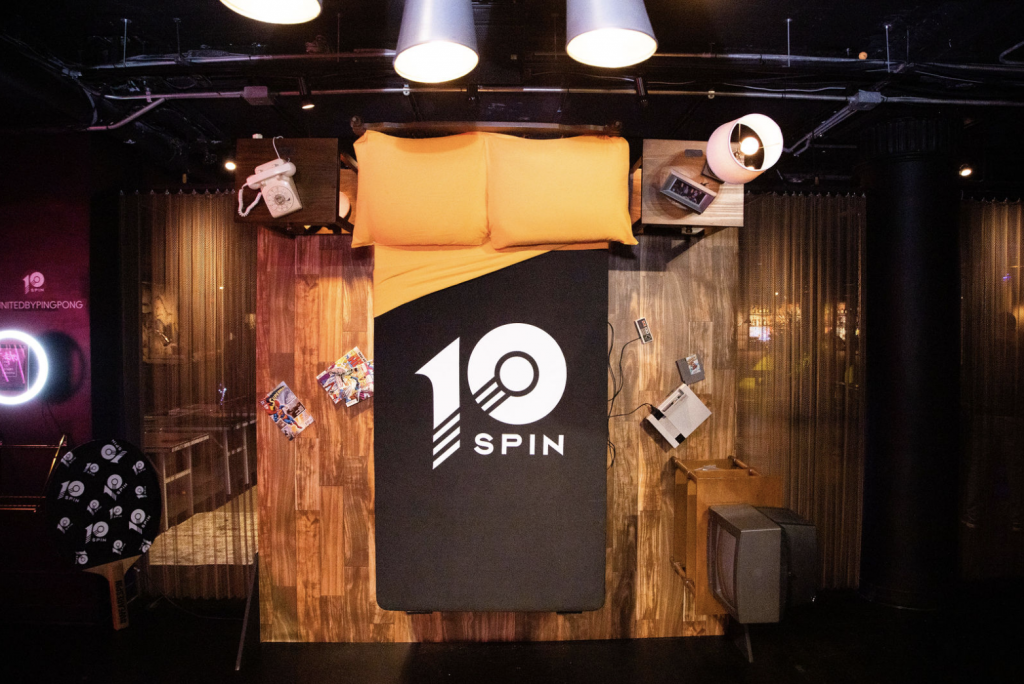 EC: Where does the name ALAB Group come from?
AO: ALAB stands for "A Laboratory" or "Ashley's Laboratory." I always wanted our work to represent and reflect experimentation, responsive design, and evaluations driven by data.
EC: I love that! It speaks volumes of the quality of work you do. I'd love to know – what has been your favorite campaign or strategy you've built for a company? Why?
AO: While I cannot pick a favorite campaign, (I truly love them all!) all of our campaigns highlight the element of fun! Last holiday season, we got to launch an "adult candy shop" for a UK alcohol-infused candy confectionery company, Smith & Sinclair. We had less than two weeks to conceptualize and build an experience that would introduce NY, and the world, to this one-of-a-kind brand. We did this by designing and building a unique adult candy store that Willy Wonka would envy, full of interactive moments, magical colors, and partnerships with brands like Bumble, Cha Cha Matcha, Ample Hills Creamery and even a pink poodle to roam the store. The pop-up was a huge success, with product flying off the shelves and selling out only a few weeks into their holiday debut. The press and influencers who attended were taken back by all of the store and programming elements, such as photo booths, date nights, boozy ice cream sundaes, Drag Queen Bingo and more!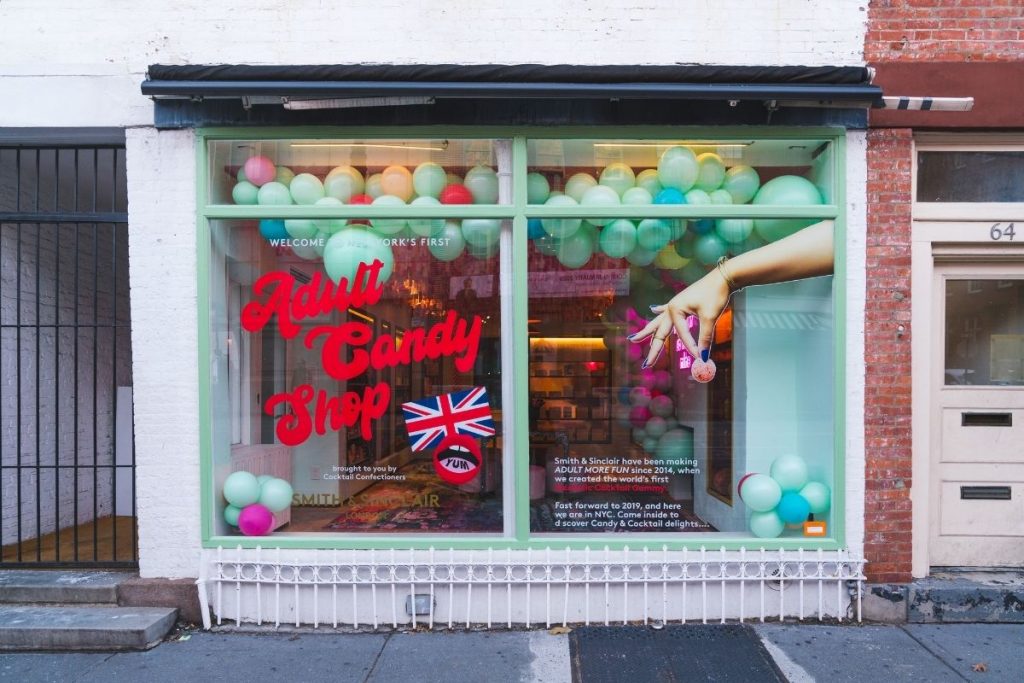 EC: So cool! And what services do you offer to your clients?
AO: Our services vary based on the diverse needs of our clients. They range from helping a brand officially launch to market, and all the preparation associated with that, to helping our clients with a specific project. Our offerings cover a variety of needs in the communication and marketing space, not limited to: media engagement and placements, influencer programs, campaign conceptualization and execution, virtual and in-person events, thought-leadership development, partnership development and management, plus so much more!
EC: That's an incredible spread of service offerings. And you do such fabulous work in each realm. Digging a little deeper – why is it important for you to focus on the purpose behind a business when creating a strategy?
AO: It's important that the underlying purpose and mission of the brand is always reflected authentically in an action plan when designing a communication strategy. A company's purpose should be the nucleus and center of all messaging, so that it can powerfully connect with and engage its audiences. Ultimately, that serves as an important part of the blueprint and foundation for everything that the brand should do. It should be used as a compass to help guide messaging and everything the brand or business stands for.
EC: Can you share a little more about the process of working with your clients? Take us through the first meeting through the end of your time together.
AO: Working with our clients is truly such a personalized experience. Upon signing for a formal engagement, we will assess the scope of work, client needs, and client preferences. Once we determine both interaction needs and style, we develop a game plan with timetables that helps guide and educate the client, about not only the process, but everything along the way. From there, the ALAB team gets to work, laying out any preliminary and foundational needs, from exploratory interviews with executives, to a landscape analysis, list building, and everything in between. We then update the client on the scope of work and deliverables since our initial proposal, and get to work. We leave time in our daily schedules to update the client, along with formal reporting and lengthy conversations about success, goal setting and the future.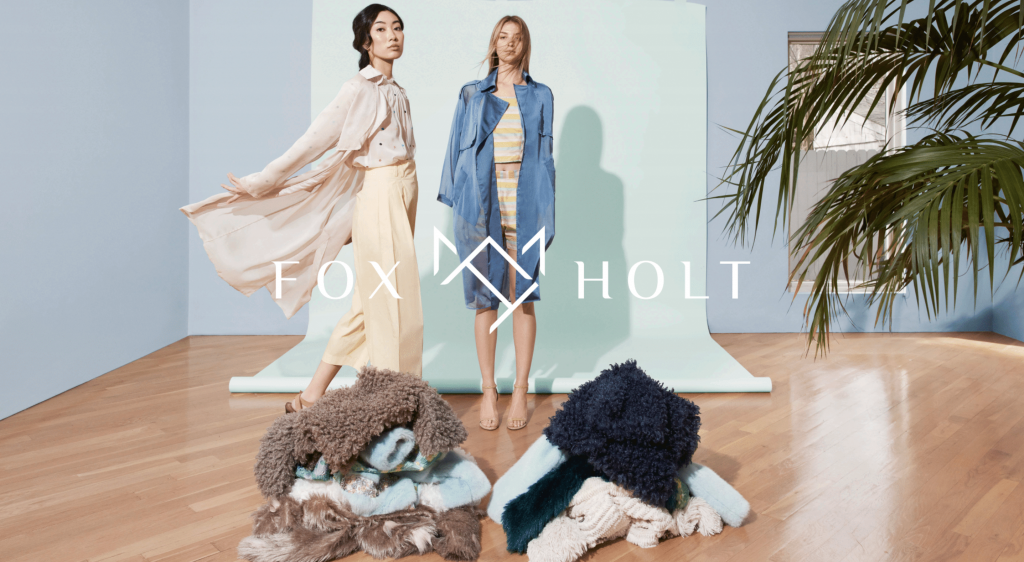 EC: What has the feedback been like from your clients? Give us an example of what your clients have said about you!
AO: I think overall, our clients are always pleased by the level of creativity, thought and uncompromising commitment we provide. We truly love our jobs and collaborating with them. Every day, both the team and myself are learning and striving to deliver value to help impact our clients in the best possible way.
EC: What sets you apart from other PR (Public Relations) companies?
AO: ALAB Group is not about a one-size-fits-all or formulaic approach to communications and strategy. Instead, we are truly designing plans, and even servicing preferences for our clients, from the ground up. We are about collaboration with our clients, acting as extensions of their team, and working closely with them to contribute to that shared goal or vision. It is about taking the best of agency experience and marrying it with an experimental approach.
EC: And who are your ideal customers?
AO: Our customers are innovators, inventors and visionaries, category creators and outliers!
EC: Why is it beneficial for a business to work with a PR Company? What kind of results have you seen that someone might struggle to accomplish on their own?
AO: Working with a PR Company can really be helpful once the business has established its proof of concept, has a strong understanding of the customer and is looking to amplify that purpose and mission. I've seen some amazing results, when it comes to highlighting a founder story or journey, or an inclusion in a product round-up with other impressive and notable brands. Ultimately, working with a PR company can help refine your brand voice, share your story, and even help drive consumer interest and traffic to support your sales goals.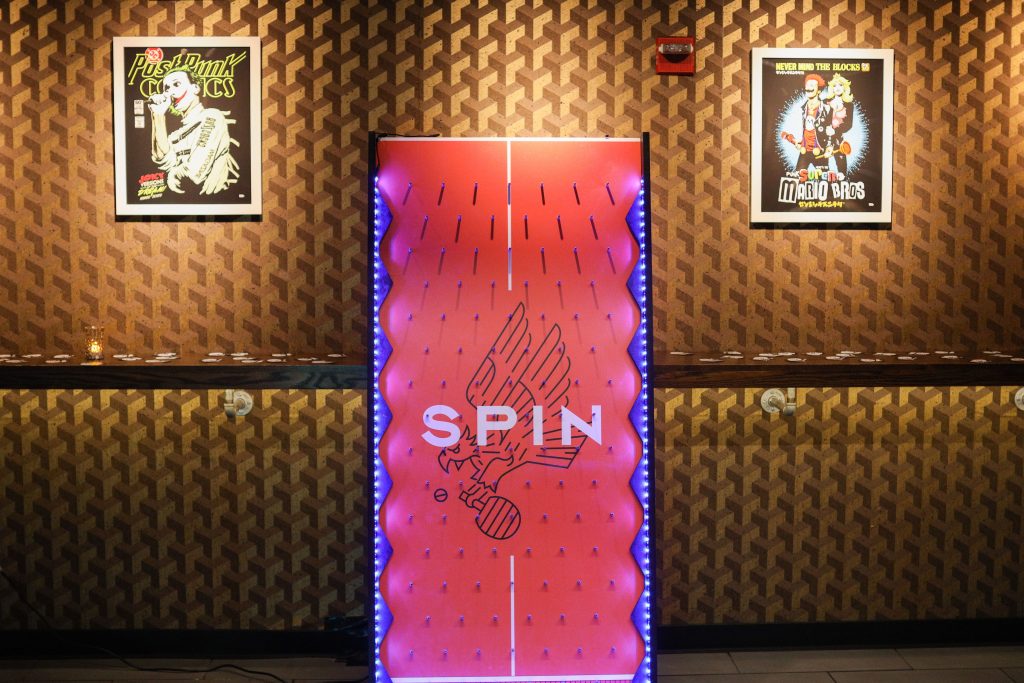 EC: If a business owner has never worked with a PR company, and doesn't know where to start (or doesn't know why they would even need it!), what would you tell them?
AO: Think about why you may be interested in PR and do some research. PR is not a "quick fix." It's important to understand where your business is, currently, in order to support this venture, which can sometimes be both capital and resource intensive. Are you looking to launch a new category? Are you having some trouble with customers finding out more about you? Are you looking to build your DTC (Direct to Consumer) model? These are just some of the common cases, as to how PR may be helpful in your marketing journey. Finding an agency that also works for you is all about fit. Make sure to get a detailed proposal about what they think engagement would look like, based on your brand needs, and ask to speak with current or past clients to assure that it could be a good fit.
EC: What has been the biggest challenge in building your business thus far?
AO: The biggest challenge in building my business so far is the ability to scale and grow without compromising on our own values and techniques. We pride ourselves on our "white coat" experience, and want to make sure we are always honoring that and staying true to how we optimize our performance and function.
EC: What is the best piece of business advice you ever received?
AO: Falling down is an accident, staying down is a choice!
EC: And what advice would you offer to a fellow entrepreneur hoping to break into the PR space?
AO: My advice is make sure you truly love getting to know people and love to talk and listen. These are both big characteristics of the job!
EC: When you're not working on ALAB Group, what are you doing?
AO: When I am not working on all things ALAB, I am obsessing over my 7-month-old pup, Murphy, with whom I can often be found, walking all over downtown Manhattan!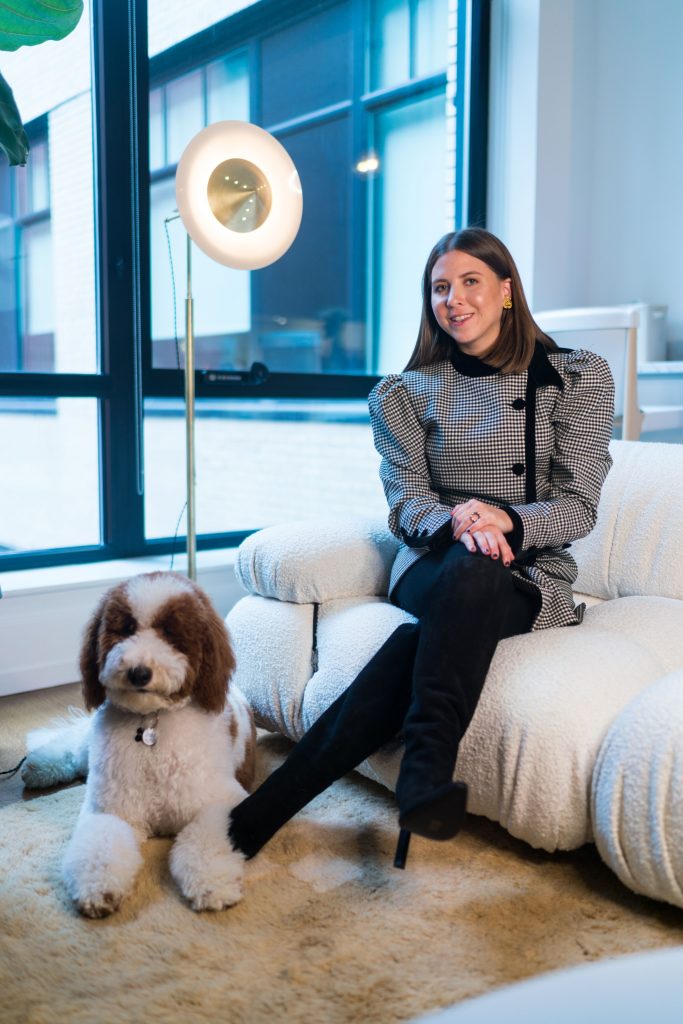 EC: How do you balance or integrate all the facets of your life – all while making time for personal relationships and self-care?
AO: This is always a work-in-progress. I am a big advocate for time management and blocking out my schedule, to allow me to balance work and self care. Given the circumstances of COVID, I think this pandemic has taught us that self care and maintaining a healthy lifestyle is of the utmost importance. More so, I always remember that when I take care of myself, I am able to show up and serve others that much more!
EC: What's next for ALAB Group?
AO: ALAB is looking forward to reaching new heights by continuing to service clients across multiple industries and categories. We are always excited by the opportunities and brands that present us with untapped potential.
Ashley and the ALAB Team have been trusted by countless companies, and have an impressive roster of clients including Hook & Albert, Verizon Wireless, Frank and Oak, SPIN, Chaise Fitness, and so many more. They've even helped We Are Women Owned get features in Martha Stewart, Well + Good, Hunker, MindBodyGreen, StyleCaster, SWAAY, and The Select 7! 
In today's digital world, an integrated marketing strategy, a consistent communications strategy, and a multi-sensory PR Approach is what you need as a business to stand out. And ALAB Group is the perfect partner to get you there!