How Honest History is Reimagining The Traditional History Lesson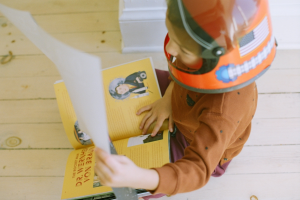 Last Updated: January 20, 2022
If you have a kiddo in your life – whether you're a parent, cousin, grandparent, educator, or honorary "fun aunt," you want the very best for them. And that's no different when it comes to their education. As we're in the midst of an election year, in the middle of a global pandemic, and having conversations around race and equality, understanding and learning our history is more important than ever.
That's where Honest History comes in! Honest History creates magazines, books + podcasts for curious young minds ages 6-12 where kids can explore the past and re-discover stories of people who changed the world. History contains answers and also sparks new questions, so the goal of Honest History is to bring true tales from around the world into the imagination of children (and their parents, too)!
Honest History values research, journalistic integrity and accuracy above hyperbole, and they aim to encourage children to conduct their own research and uncover stories of their own, supported by data and accompanied by a sense of adventure. Each publication is beautifully designed by the most talented illustrators, is sustainably printed, and is meant to be cherished and collected.
Read on to learn more about Honest History founder, Brooke Knight, what inspired her to start this publication, and how she expertly manages motherhood, her personal relationships, and her business.
Erin Coles: Tell us about yourself, your background, and what you were doing prior to starting Honest History?
Brooke Knight: I'm a mom of two beautiful boys (ages 2 and 2 months) and married to my best friend and HH's co-founder. My professional background is mostly in creative services and writing, although I always had an interest in kids' education (which is part of the reason we started the magazine).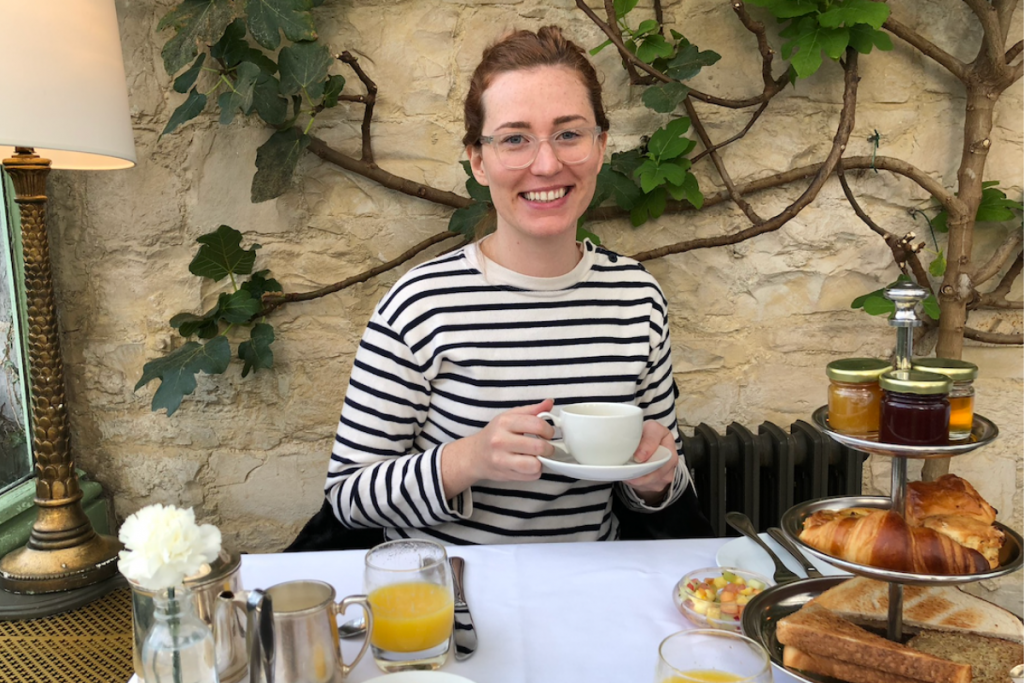 EC: What inspired you to start Honest History?
BK: I'd always wanted to work at a kids' magazine that combined equal parts creativity, education and honest storytelling. When I finally felt ready to pursue this dream job, I found that such a publication didn't exist. Jokingly, I told my husband that we should start a kids' history magazine and he loved the idea. The rest is history!
EC: Hah! I love a good pun! Where does the Honest in Honest History come from?
BK: We are all about honest journalism because we believe that what children read leaves a lasting impression. We only use verified academic sources and spend many hours of research for each topic. We also believe in telling stories that are left untold in many traditional classrooms, like our issue on the Chinese female pirate, Cheng I Sao.
EC: So cool! What is different about the content in Honest History versus what kids are learning in school?
BK: We are really trying to fill in the gap when it comes to children's history textbooks. We understand that educators can't always tell the entire story or don't have the resources to teach certain aspects of history in the classroom and our goal is to be that resource.
EC: We know you care about sustainability, starting with green printing. Tell us a little more about "green printing" and what else you do on the sustainability front!
BK: I personally am very interested in sustainability, so I wanted to make sure that my business reflected that as well! We use soy-based ink for the magazine, which is a renewable and easy to recycle type of ink. We also wanted to make sure that the magazines weren't a quickly disposable item, so we created a high-quality magazine printed on thick paper with a soft-touch cover so the magazines are collected instead of tossed in the recycling every few months.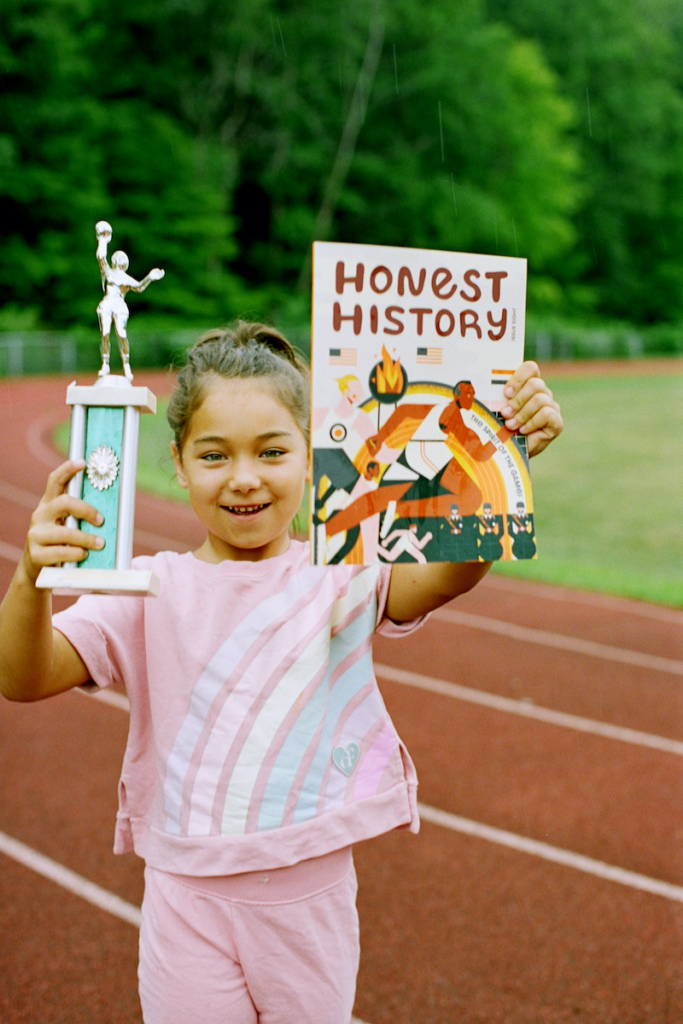 EC: We'd love to hear a little more about how you work with schools, educational institutions, and educational brands. Who do you work with and how do you curate those partnerships?
BK: We work with schools, homeschool groups, and charter schools and have cultivated unique partnerships with each group. We are also careful and very selective with what brands we partner with. If it is not a product or service that I would personally use and recommend, then we aren't likely to partner with a brand.
EC: Where is Honest History made?
BK: Each issue of Honest History is imagined in Los Angeles, but really, it's created all over the world. We work with writers and illustrators from every corner of the world, so in a way it's really a global effort.
EC: How do you generate interest in the magazine, and how do you go about educating your customers about your product? What strategies and platforms are you using?
BK: Most of our interest has been generated through organic social media and word-of-mouth from our fans. We've found Facebook and Instagram to be a great place where we can quickly and easily answer questions from our followers and generate genuine interest through amazing customer service. We make sure to connect with our audience in a meaningful way and engage with them to create lifetime customers.
EC: What has the customer feedback been like? Give us an example of what your customers are saying!
BK: Parents and kids love the magazine! Our most common response from the adults purchasing the magazine is that they wished they had a resource like Honest History when they were kids. We also get quite a bit of mail from our young historians suggesting different topic ideas or asking history questions. Now that so many more people are homeschooling, the magazine has become an even more important resource for our customers.
EC: How can someone get their hands on Honest History? How often does the subscription come?
BK: You can grab a copy of Honest History on our website and through a few independent bookstores located throughout the Pacific Northwest. Each issue is published quarterly, so subscribers will receive 4 issues every year delivered straight to their doorstep.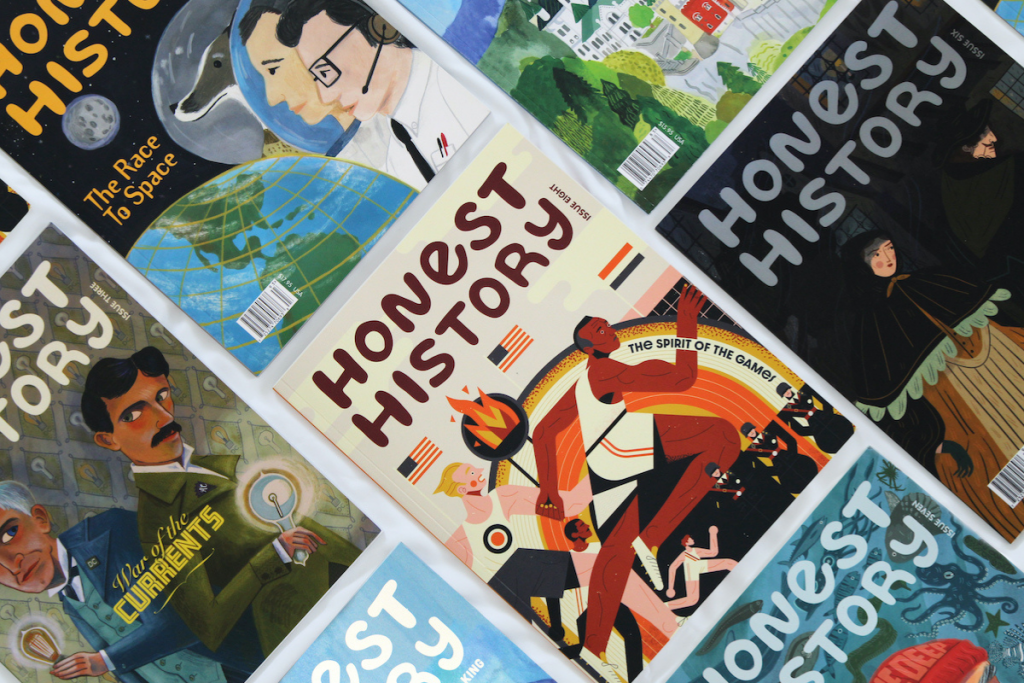 EC: Who are your ideal customers? Any new products or issues coming up?
BK: Our ideal customers are parents, teachers, educators, families and more who want to promote a passion of learning within the young historian in their life. Our goal is to make learning easy and accessible, which is also why we are launching an app in the upcoming weeks! That way, kids can take their favorite magazine wherever they go!
EC: Wow, congratulations on launching an app! That's so exciting! What has been your biggest challenge in building your business thus far?
BK: I think the biggest challenge has been learning how to juggle a product that is very time sensitive (with a magazine coming out every 3 months) while trying to balance a healthy social life. It can be hard not to feel guilty giving myself a well deserved break when I think of my to-do list!
EC: I feel you there! Did the strategy behind Honest History, or the way you do business change at all due to the pandemic?
BK: Not really! We were lucky in that we saw a huge increase in demand as more people began schooling from home and our product seemed to click with more people who became interested in finding ways to entertain their kids from home.
EC: What is the best piece of business advice you ever received?
BK: To have a plan in advance if you plan on keeping your business forever or eventually selling it and to plan now for whichever scenario you have in mind for your business.
EC: Such great advice! And what advice would you offer to a fellow entrepreneur hoping to break into the print magazine space? That seems like a tough industry in our digital world!
BK: I'd say to make sure you have a unique product that can be fun and speak to the reader in a unique way! As a parent, I'm more willing to spend money on a product if my kids are having fun and learning something new and educational along the way.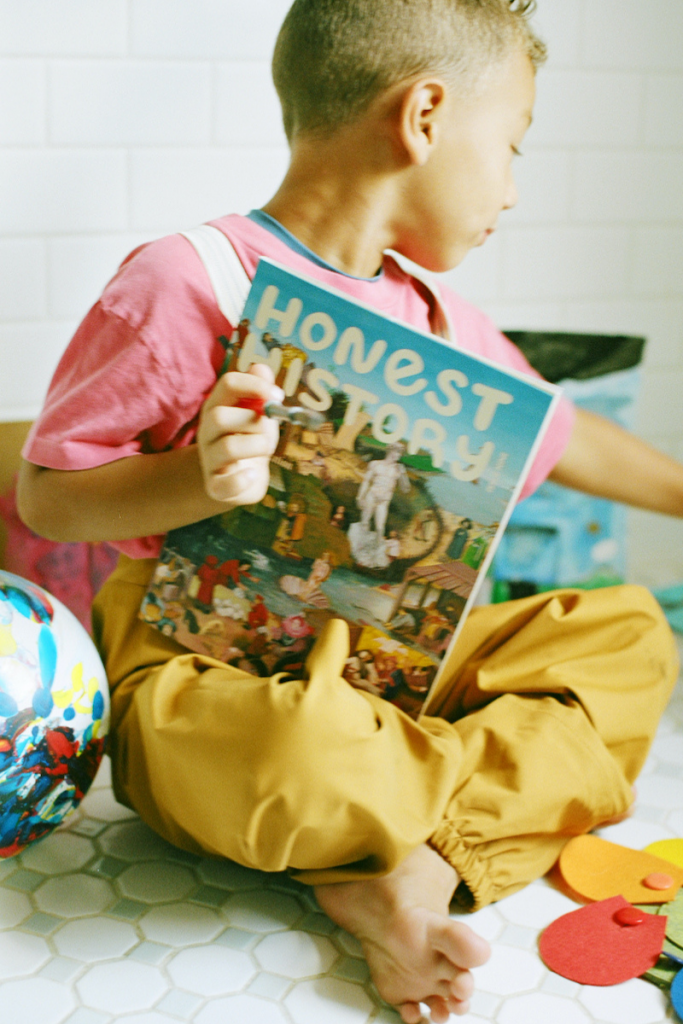 EC: When you're not working on Honest History, what are you doing?
BK: Playing with my kids, reading, camping, eating Italian food, and traveling!
EC: How do you balance or integrate all the facets of your life – like momming and running a business – all while making time for personal relationships and self-care?
BK: This one is hard for me and something I constantly struggle with! I try to "mommy" all morning and make time to play with my kids, make them a big lunch, and put them down for a nap before switching to "entrepreneur" mode. At night, I'm usually working well after the kids are in bed, but if a friend wants to get together I will always make time for that, as I see it as an important part of self-care.
EC: What's next for Honest History?
BK: We have an app launching in the next few weeks and will be creating a workbook of writing prompts for our spring issue. We have a lot more in the works right now, so definitely keep Honest History on your radar!
I don't know about you, but this is making me nostalgic for my childhood, those elementary school book fairs, and the excitement of learning something new! And let's stop for a moment to give Brooke a virtual round of applause for everything she has accomplished! Between growing her business, forming mindful partnerships with schools, creating thoughtful content with integrity, printing the magazine sustainably, launching a new app, AND totally rocking it in the mom department – Brooke is a total History rock star in my book!