How Can I Use AI for My Business?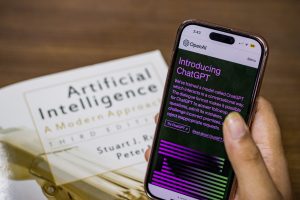 If you're like me, interested but slightly intimidated about artificial intelligence (AI), you might've started to wonder if there were ways for you to use AI in your business to make your day-to-day a little easier (or at least smoother).
To learn more, I spoke to Xu Cheng co-founder of Giftwrap.ai, a personalized, automated gift-giving AI tool helping people find the perfect gift for the recipient based on prompts.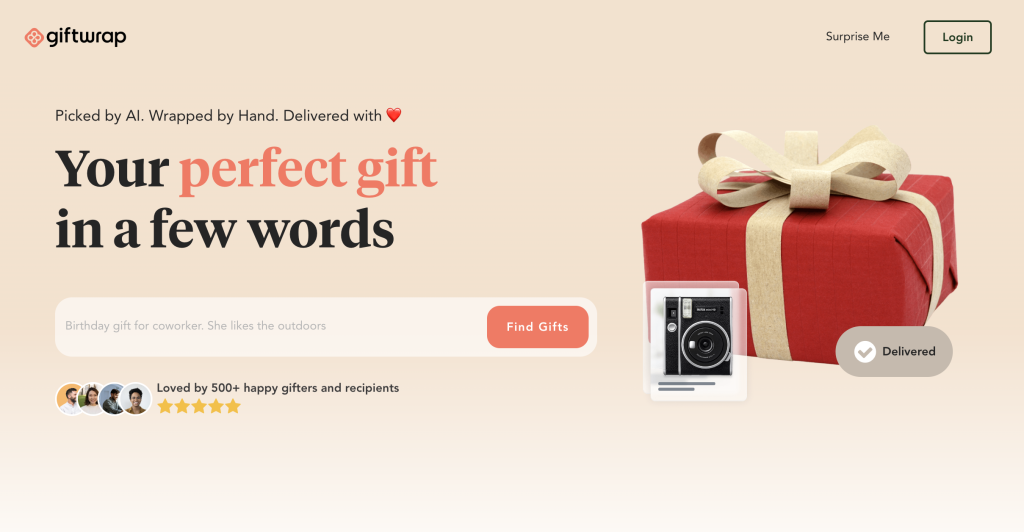 Giftwrap.ai was super interesting because it took away a lot of the stress, worry, and time from the gift shopping process— thank you AI!— but it still kept a lot of what made the whole experience personalized and special.
"We all know there's always something big to celebrate. Whether that's a birthday, wedding, a baby shower or getting a promotion," Xu said. "We're removing the guesswork around what to get, and the user can focus on the relationship effortlessly."
"What we provide is something more flexible to help them connect with their friends or clients and to help them feel closer to one another." Xu shared stories about how Giftwrap.ai helped friends, family, clients, and coworkers find something more meaningful to send, wether that was a big event or just because.
For me, I realized AI felt intimidating because I didn't fully understand how I can utilize it in my own business. I also wonder if I'd miss some of that connection I'd have with certain aspects of my work.
"Just try it to see if it works for your business," Xu advised. "You don't need to fully understand the technology, but having a general intuition can help. Connect with others, learn more about general guidelines, and if there's anything you do need, there's so many online open sources that can help you learn."
With that advice in mind, here are a few ways AI can help in your business too!
AI Technology 101: A Quick Brief
We're surrounded by artificial intelligence everyday: when we wake up and ask Alexa about the weather so we can get ready, when we use Google Maps to navigate traffic, or if we find ourselves running late because we needlessly scrolled through Tiktok or Instagram too long.
Machine learning provides predictive models to show you the best route that day. An AI algorithm creates an addicting social media feed to keep you on the app.
This is all to say that AI isn't anything new, but the recent results of AI art applications to create realistic photography— hello Pope Coat!— and conversational AI with ChatGPT showed us what artificial intelligence can really do.
All of these versions of artificial intelligence is Narrow (aka "Weak") AI, which sources big data so AI can use machine learning to create and accomplish repetitive tasks.
Plus, tons of existing software are rolling out sleeker ways to use AI in their tech, opening our collective eyes to AI's possibilities.
(As a side note: Narrow AI's counterpart, Strong AI doesn't exist yet. This form of AI technology would be the equivalent of a superhuman computer— think something of the Marvel Universe!)
Be Sure to Be Responsible About How You Use AI
That all being said, while an AI tool has certain advantages and alluring capabilities, remember that nothing can replace the human interaction or nuance that collaborating with actual humans brings.
And a lot of AI technology packages can get pricey for a growing small business. So be aware if you decide to commit and create too big of a tech stack!
Solopreneurs or startups can look to AI for ways to help as they prioritize and grow different stages of their company.
"The trend of AI can definitely encourage more people to start their own business," the Giftwrap.ai cofounder said.
"Before you'd need a team to work on this or that, but with Generative AI, you have help to create, edit videos, and develop text. It allows you to focus on the idea of your business and get help with the execution."
Take inspiration and read on for ideas on how you can use artificial intelligence for any task in your business below!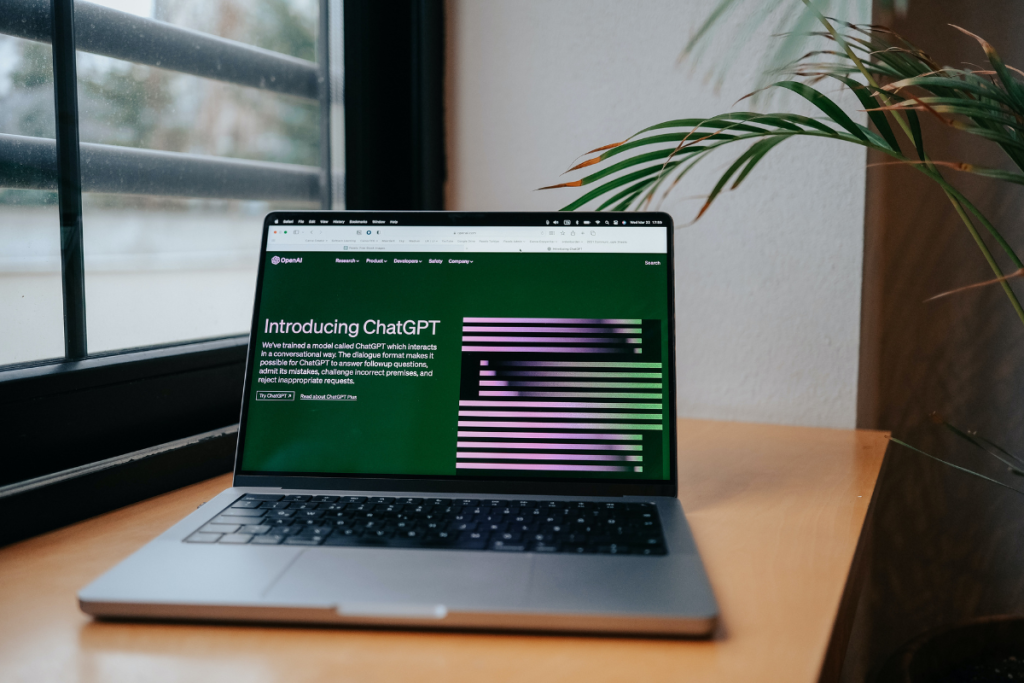 How to Use AI for Sales
Take a page out of Microsoft's Viva Sales and Salesforce's Einstein GPT or People.ai. These AI applications are made for larger enterprises or teams, and they help a sales rep draft emails, chase leads, and tailor prospects.
For your team, break down your own business processes and pipeline to see which areas your sales team can introduce AI. A few ideas:
Sales Forecasting to determine strong leads
Create winning copy for your email funnel
Use Chatbots to determine strong leads
Automatically update prospect and customer CRMs or that Excel Sheet for you
Identify cross-selling and upselling opportunities
Obviously you could also use AI to find the perfect gift to a client.
For example, Xu's own software, Giftwrap.ai, helps many realtors or lawyers stay connected with clients through personalized gifts for anniversaries or birthdays.
"The gifting experience is more about the feeling behind it," Xu explained. "We work with many SMB clients who have an idea of what kind of vibe they want to send. And it helps them foster that relationship."
Gifting is a personal exchange and Giftwrap.ai is an example of how AI helps a team still offer a meaningful experience while saving time on what to get.
As a special touch, there's even an online unwrapping experience that feels real and amps up the specialness of it all.
How to Use an AI Marketing Tool
Marketing is a great space for you to use an AI tool like Canva's AI art tool to create unique product images or even writing services like Copy.ai to create outlines for pages or blog posts. AI is also a strong asset for digital marketing in your website optimization or A/B testing.
However, I advise against copying and pasting entire paragraphs of text. A lot of AI is pulled from large databases around the Internet, and you might not be getting all of the facts straight. You also want to make sure it's on brand in tone and style for your business.
So look at your goals for your business and what you'd like to prioritize so AI can step in. Here are some ways you can use AI as a marketing tool:
Use for SEO optimization like in meta descriptions or headers
Test out subject lines for emails
Hashtag research for social media
Research for personas and brand style
Brainstorm topics for blog posts and site pages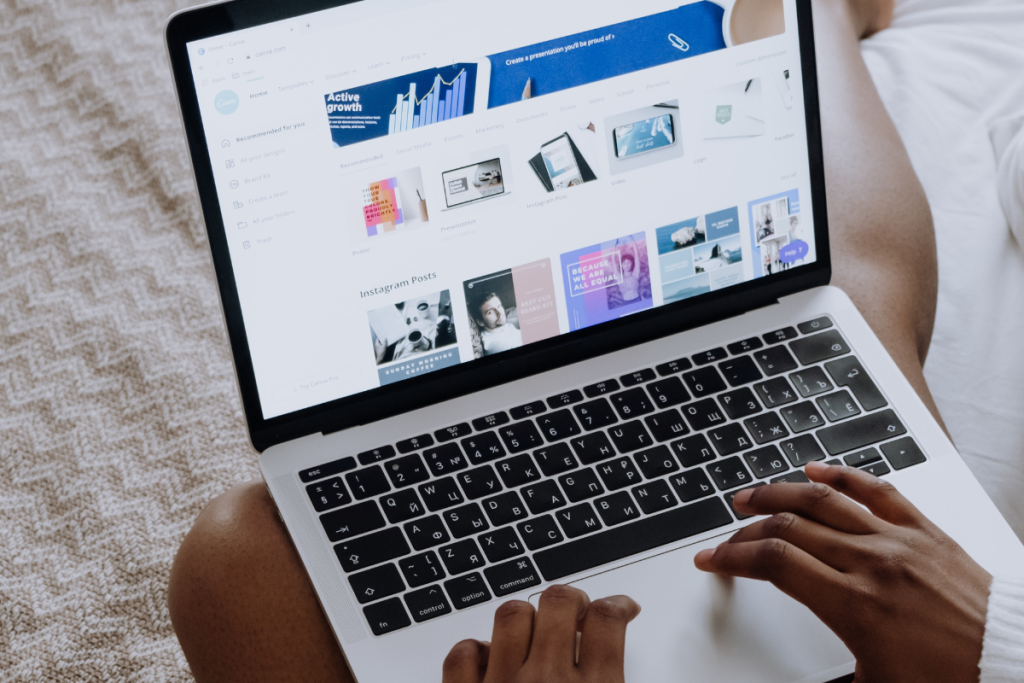 How to Use AI for Customer Support
AI can create a flexible customer experience for your business whether you're a small team, solopreneur, or freelancer.
Depending on your business you might not need a full time customer service representative. Automation or even chatbots can help with common questions, and a human can step in for more nuanced assistance.
AI can support your customer service by:
Creating a self-service chatbot for customers to select answers from prompts
Funneling high-priority customer queries directly to you (saving your inbox from FAQs)
Automatically providing automated responses to customer questions
Supporting mutli-lingual responses
Cutting down on repetitive tasks like organizing customer tickets or questions
Having a Chatbot can level up the customer experience for your site too because it provides 24/7 support while you focus on what you're passionate about.
For loyal customers, I really love that Xu's Giftwrap.ai could work here too, because you don't need their address right off the bat. You can send a thank you gift virtually and the recipient can fill in their address afterwards. A true win-win!
Use AI for Admin Assistance
We've all had those days where a few calls end up taking over our whole day. And don't forget the follow-up email or even setting up the next meeting.
These items can sit on your To-Do List while you focus on other projects, but AI assistants can jump in so you can focus on the important things without dropping the ball.
AI admin assistants can help you with:
Live note taking and transcripts
Automating responses & summarizing meetings following a call
Planning out business trips
General meeting prep
I use a lot of AI now to help me brainstorm before meetings, depending on the agenda. It's a nice way to come in prepared and have a wall to bounce thoughts off of.
Ready to Incorporate AI into Your Workflow?
"When you have an overall understanding of AI you can always find a tool to help you tailor a part of your business," Xu said.
You can start with something small, maybe that's just documenting important meeting notes or even automating your FAQs for customers. Start there to save you a little time, then try another, and build upon it.
"Half a year ago I couldn't imagine using ChatGPT in my daily life— a majority of people wouldn't have thought about it at all," Xu said. "But everything moves so fast."
And there's no time like the present to dive in, right?