How Adobe Acrobat Helps We Are Women Owned Founder Lisa Nicole Rosado Honor Priorities of Freedom and Collaboration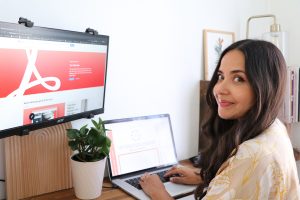 We Are Women Owned is the go-to platform to discover, shop, and support women-owned small businesses. Through our network, including the WAWO Sisterhood and the WAWO Small Business Directory, we're on a mission to create opportunities to help women makers, do-ers, and curators gain visibility while also making it easy for shoppers to find them.
It's work that Lisa Nicole Rosado, WAWO's founder, is incredibly passionate about. But in an ongoing effort to spend more quality time with family and friends while also exploring her interests outside of WAWO, Lisa needed a way to simplify her systems without compromising the amazing care and value she delivers to her clients.
Enter: Adobe Acrobat.
Sending and signing agreements, simplified (for all parties!)
As Lisa shared with Adobe back in February, she thrives on ease, dependability, and collaboration – and Adobe Acrobat's Fill and Sign feature gets a gold star for all three.
WAWO often sends multiple agreements and contracts per day, which – without Fill and Sign – could easily be a full-time job on its own. Thanks to Adobe Acrobat, though, the process of signing and sending a contract involves just seven simple steps, and it takes literal minutes. Here's how Lisa does it:
Go to Tools
Click Fill & Sign
Open your PDF agreement
Fill in your details and add your saved signature
Select Request Signatures and add your recipient's email address
Time to specify where your recipient needs to sign! First, make sure the Advanced setting is on. Then, drag and drop the pre-created field options onto their corresponding lines.
Once you've specified the fields your recipient needs to fill in and sign, all that's left to do is hit send!
 

 

View this post on Instagram

 
Plus, since many of our members and clients are businesses with small teams or solopreneurs with 101 tasks on their to-do list, it's essential that whatever tools WAWO uses also deliver a seamless experience for our recipients. Thankfully, Acrobat Fill and Sign makes signing and returning the contract just as quick and painless for the recipient, too!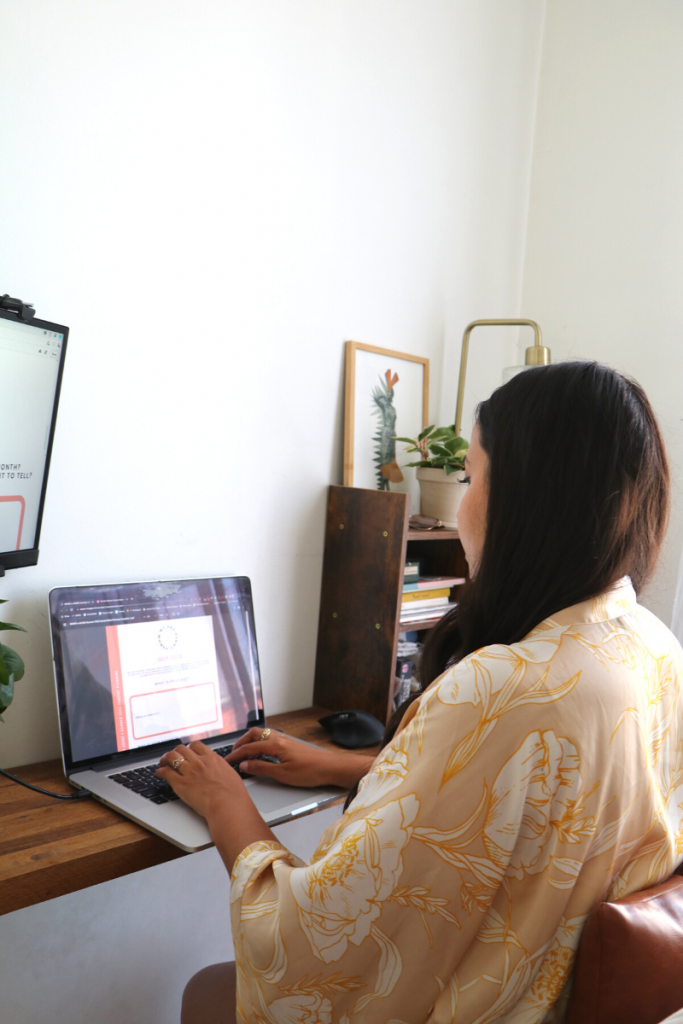 Creating fillable PDFs
Remember the old days – the time when we had to spend hours painstakingly creating individual fields, dragging them into place, and adjusting them until they were situated just so – in order to make a PDF fillable?
Those days are long gone (whew). Now, when WAWO needs to convert an existing PDF into a fillable PDF document for things like content calendars or worksheets for our regular guest workshops, Acrobat's Form Field Auto Detection feature automatically finds the fields that might need to be filled in and instantly creates perfectly-sized fillable boxes. This works for radio buttons and checkboxes, too!
Once Form Field Auto Detection works its magic, all Lisa needs to do is check for final adjustments and edits. The whole process takes mere minutes (are we sensing a theme here?), and the potential for frustration is a 0/10 – especially compared to the alternatives!
Want to get your hands on your very own fillable Summer 2022 content calendar? Using Adobe Acrobat, Lisa & WAWO created one especially for you!
Download your fillable PDF copy of the content calendar right here
Using PDFs to collect brand information
When a new brand joins the WAWO network, Lisa and her team need to collect and organize a significant amount of information, like details on the brand and its mission, a brief introduction to its founder, shopping categories, special promo codes for the WAWO community, and upcoming events, just to name a few.
No surprise here: Adobe Acrobat is perfect for collecting and managing PDF form data. In Acrobat, Lisa has the ability to create a form, send the form, add member responses to a new or existing file, export the data, or even merge the exported data into a spreadsheet. 
Easy access on the go with the Adobe Acrobat Reader app
Adobe Acrobat's mobile apps, including Adobe Acrobat Reader, make it simple for Lisa to read documents, collect signatures, share and track PDFs, and access all of her existing Adobe documents whether she's working from home, checking in while on the go, or signing a new client at a pop-up event.
Want to learn more about how Adobe Acrobat Pro can help streamline your processes and save you even more time? Start your free trial right here!
Pssst: Don't forget to download your free, fillable content calendar before you go!