How a Multi-Passionate Entrepreneur Built a Multi-Faceted Brand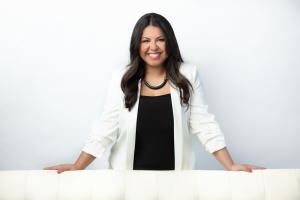 The structure of our workforce is changing. In the early 20th century, specialization was the name of the game. Specialization – commonly known as "Fordism" – was built upon the concept that production speeds up when workers engage in the division of labor. 
The idea of a specialized workforce is changing, especially with the rise of the gig economy. Enter the idea of the multi-hyphenate – a term made most recently popular by Emma Gannon in her book The Multi-Hyphen Method. A multi-hyphenate is a person, especially a celebrity, with several professions or skills. "The notion of work has shifted away from simply doing a job to building a career, and the hyphen has become shorthand to conflate personal identity with professional capability. The rise of the "multi-hyphenate" has ironically eliminated the need for any specificity at all, instead implying a complex creative identity grounded in a jack-of-all trades ideal that conflates production potential with individual worth."
Vanessa Farino, founder of Creative Human (and Creative Womxn, and Creative Admin, and a podcast… and The Collection) is the definition of a multi-hyphenate. Rather than let her different passions and interests weigh her down, Vanessa created her own business (well, businesses) to support other multi-passionate and creative humans. 
Read on to learn about Vanessa's journey, and how she used her many interests and skills to build a successful, multi-faceted business!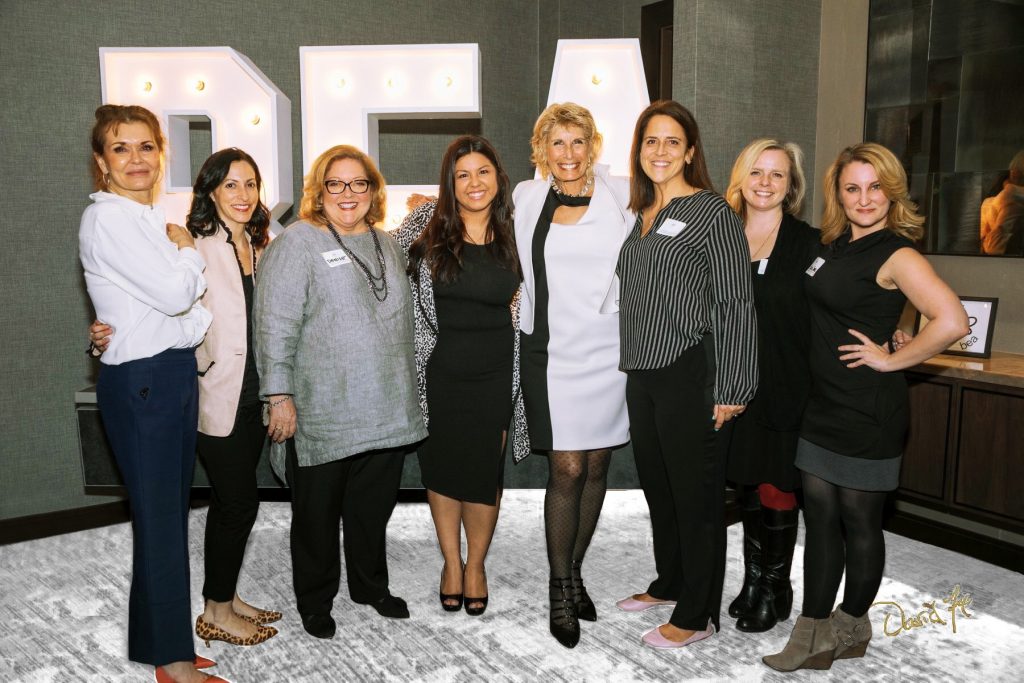 Erin Coles: Tell us about yourself, your background, and what you were doing prior to starting Creative Human?
Vanessa Farino: When I was in high school, I took every accounting, business and computer class I could, because I felt the pressure from society, teachers and counselors to pick that one thing I wanted to be when I grew up. But I honestly had no clue how to pick one thing. The one thing I knew was that I loved all things related to business. I didn't know it at the time, but I was an entrepreneur at heart. But nobody spoke about entrepreneurship as an option, so I dove into learning more about business.
My Mom has always been supportive of my nontraditional path, and I'm so grateful for that. Without her support, I wouldn't be where I am today. So while I was still in highschool, my mom and I decided to start a fashion boutique. We opened one location for women's fashion, then had to move two times as customer demand grew. We needed more parking spaces, more dressing rooms and space for inventory. We also launched a men's collection.
We built this before the social media era.Marketing and business then (which was not that long ago) was so different than it is today. We had to do all the good, bad, and ugly things business owners do. I think that's where our creativity started to blossom, and it was such a humbling experience.
Owning a fashion boutique also came with its perks: we were invited to fashion shows. One of the most memorable experiences was when we went to the Christian Audigier show. I was there signing my first contract for their handbag collection and I felt this glowing presence behind me. There he was – the one and only Mr. Christian Audigier (Rest in Power). I remember that moment like it was yesterday. We started talking and he shared words of wisdom, motivation, inspiration – and he even gifted me a gold belt from his new collection. He changed my life.
It was an honor to meet so many of our customers and serve them with the highest quality customer service throughout those four years in business. We learned so much, and it was one of the most beautiful life experiences we had together as a mother daughter duo. We decided to close our doors due to the recession, thinking we may open again someday.
EC: So what happened after you closed your fashion boutique business?
VF: I was trying to figure out the next step in my career, so I decided to join the corporate world.
That was always a dream of mine. My grandmother used to work for a prestigious law firm, and I remember visiting her and wanting to work in a professional and corporate setting like that.
I was hired as the Financial & Administrative Assistant to the COO of Northwestern Mutual and worked closely with the Managing Partner. Little did I know this was the best opportunity, and the foundation to my corporate career. I learned everything from operations, to budgeting at a much larger scale, to payroll, human resources, managing employees, event planning and more. I was promoted within 6 months, was sent to corporate HQ for career development, and moved on after four years.
During my time at Northwestern Mutual, I started attending college at night for Finance. I love numbers, but realized I was passionate about more than just that. I wanted a broader vision into a company, and I wanted to be part of everything. I realized that my niche was to work for CEO & Founders of VC backed technology companies in Boston. I have been in this career for twelve years now, and found that one of my superpowers is supporting CEO's and helping them to be successful.I've worked on company acquisitions, investor relations & fundraising, revamping company brands and cultures, corporate event planning and more.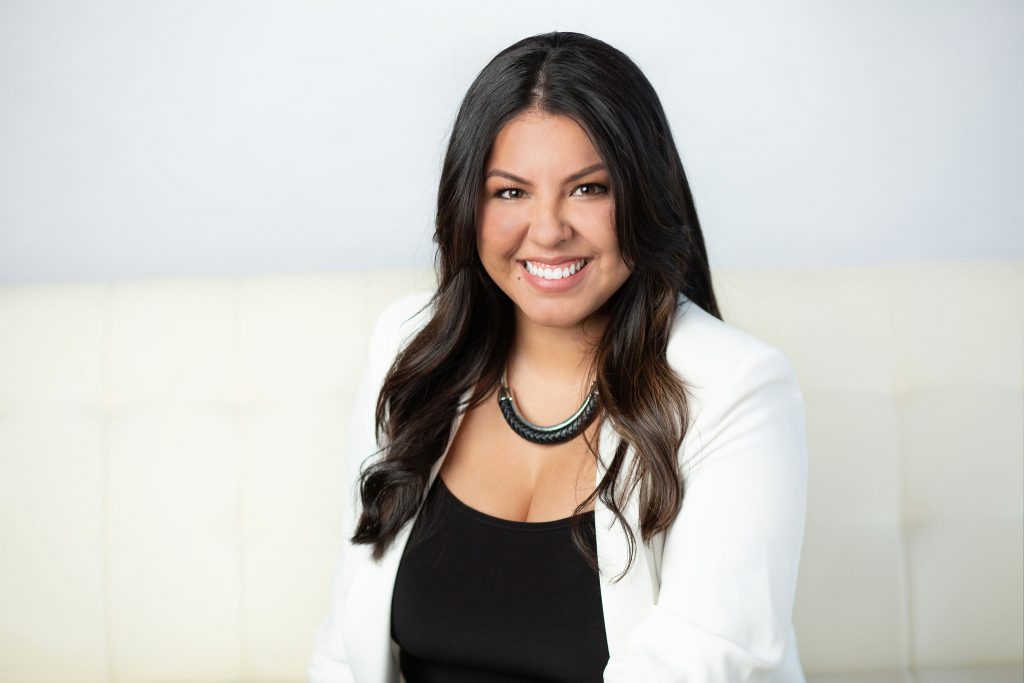 EC: Wow, that's all so amazing – and congratulations on those accolades! So what inspired you to start Creative Human? 
VF: I was inspired to start Creative Human because at an early age, we're told to pick one career path, one aspiration or one vision for our future. Knowing how many gifts and talents each person is born with and how these develop throughout life, we believe that people shouldn't be limited to just one dream. Also, most times we are asked to think outside the box but once we act, we get penalized for no real reason. I wanted to change that. This core belief has inspired me to launch my latest venture called Creative Human.
And since I started Creative Human, I also sparked up a public speaking career to share more about what we do. I've been invited to speak at Bentley University, Experian HQ, Univision and most recently featured in a documentary coming out soon called "Still Working 9 to 5" based on the Working 9 to 5 movie. I have also been awarded Boston Business Journal's "40 under 40" and Latino "30 under 30".
EC: What is the purpose and mission of Creative Human?
VF: Creative Human's purpose is to disrupt this traditional way of thinking and living and promote the belief that we are all creative, ever-evolving humans by creating memorable experiences that celebrate uniqueness and ultimately, bring people together.
EC: Yes! That's such an important belief to promote. There are a few branches of Creative Human. Can you share a little bit more about what the Creative Womxn and Creative Admin branches do?
VF: Absolutely! Creative Admin (formerly known as Boston Executive Assistants) was founded in 2016. I had the idea for five whole years before I actually created it! My CEO at the time belonged to a forum with other CEO's and I thought, "Where is my forum as an Executive Assistant?" If we are the strategic business partners to these high level executives, we need something too. And found out that such a forum didn't exist. I couldn't wrap my head around that. The Executive Assistant role has so much history – so how was it possible that other industries got ahead except for ours? So I decided to solve that problem. 
I created an organization to support administrative professionals locally, then rebranded to support those professionals globally. We have helped corporate administrative professionals with all things related to their careers, and our members have also built strong business and personal relationships with other members. It's such an honor to experience this. We have also done over 50 events and workshops, launched annual partnerships with over 30 companies, launched a career center, individual memberships, an awards ceremony and more! 
EC: Amazing! And what about Creative Womxn?
VF: The success of Creative Admin paved the way for Creative Womxn (formerly known as Women's Hub). It was built entirely on word of mouth. The demographic for the administrative professional industry is 95% women. So the women who were part of Creative Admin were going back to their corporate companies and talking about how life changing our organization was. We had women from all different industries trying to join! I felt awful having to turn people away. Then my brother reminded me that I'm not only an administrative professional, but also a corporate woman. He said, "You can create something for them too – the need is there." And that's how Creative Womxn was born. 
I wanted a place where I could network and build my net worth, but also talk about all things related to career, health, home and lifestyle.
At Creative Womxn, we are known for our business masterminds and unique events – in particular our annual summer evening cruise along Boston Harbor. Over 100 women attend, and they come to make new friends and dance the night away! We are also known for our annual "The Power of Women" forum – and in 2021, we upgraded the event to include an award ceremony as well. This year, we had an incredible lineup of guest & keynotes speakers including Founder of WAWO, Lisa Nicole Rosado!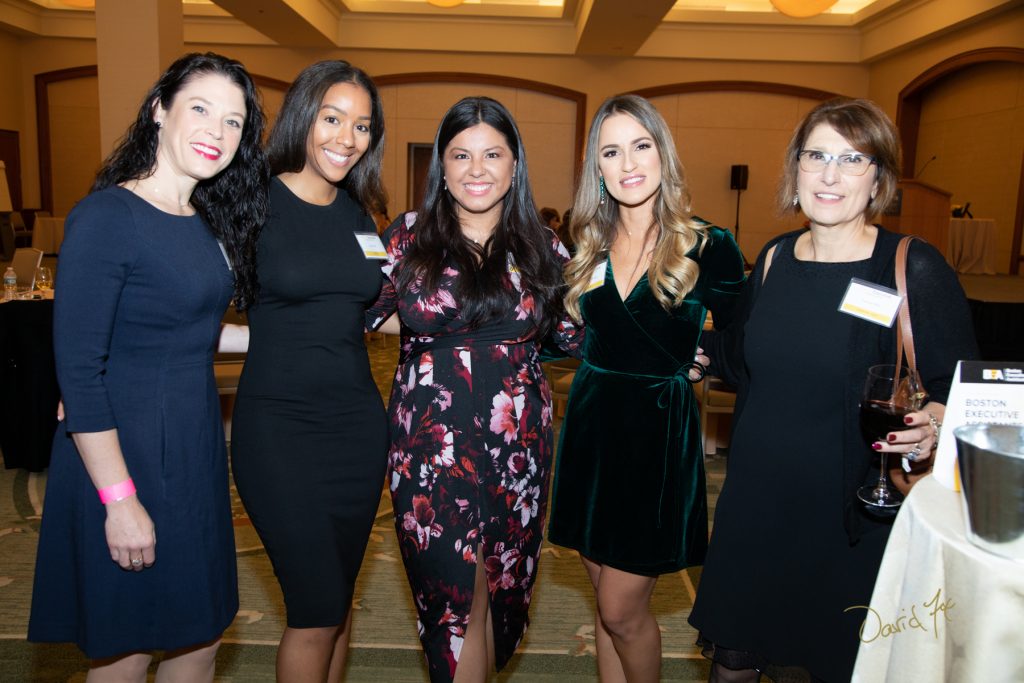 EC: It's incredible that you were able to build an entirely new community due to demand! So another branch of Creative Human is the Creative Human Collection – which is a gifting service! How cool! What inspired you to start this branch?
VF: One of my favorites! The Collection is something that will evolve with time. 2021 is focused on what I like to call "Modern Gifting with Purpose." There is so much psychology and emotional intelligence that goes into gifting. The goal of The Collection is to disrupt the gifting industry – whether you're gifting to yourself, or to someone you care about. 
Being a giver myself, I was inspired to create the current Collection because I couldn't stand sending one more Edible Arrangement or flower arrangement to friends and family! I also couldn't find a company that included products someone would actually use. I thought, "am I the only one who has this problem?" Then I realized that administrative professionals run into this problem all the time.
Administrative professionals are commonly tasked with finding gifts for employees, board members, executives, etc. – and it's difficult to find a vendor with that human touch. When we receive gifts for our executives, they're usually put in the kitchen and barely touched. Modern Gifting with Purpose solves that problem by supporting small businesses that have unique products that people will love, creating a human experience, and giving back to mother earth.
I'm in the process of planning for 2022 and it's going to be very different. Don't be surprised if one year we launch contemporary art pieces for home offices or another year a silk collection or another year office stationary!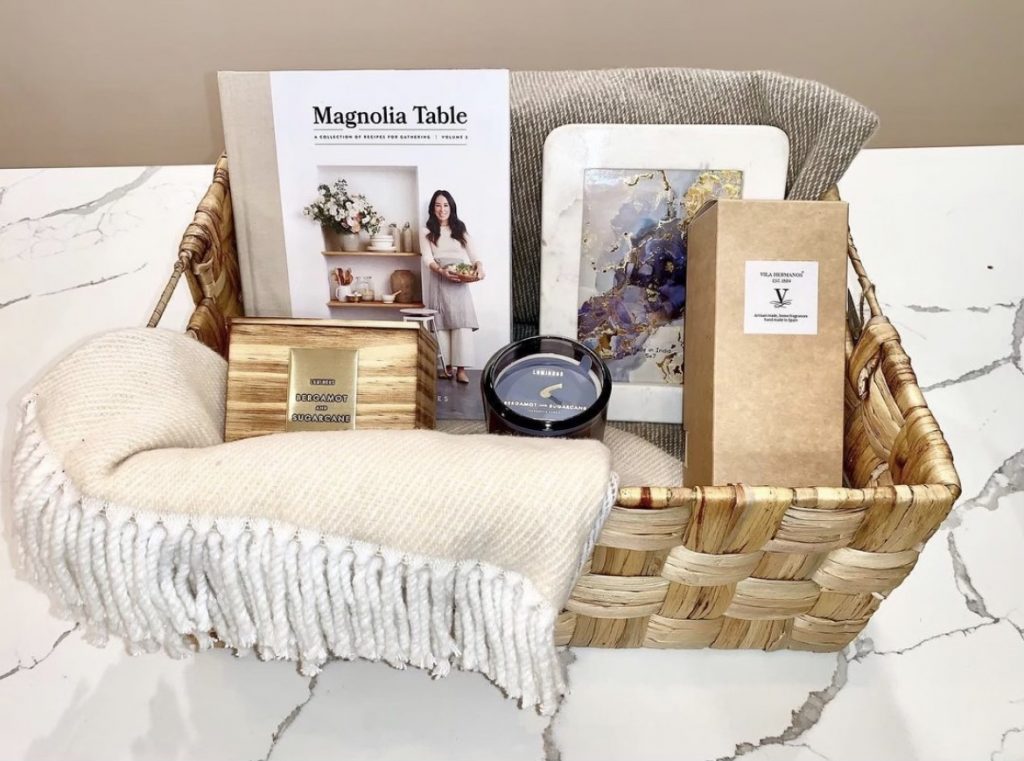 EC: Tell us a little more about how each purchase from the Creative Human Collection supports small businesses, supports a cause, and plants a tree! 
VF: Creative Human is all about giving back in every way possible, that is our root core value.
Creative Womxn + Creative Admin donates part of their proceeds to the Malala Fund which I am very passionate about. There are so many girls around the world who don't have access to education and it is our duty as a women owned company to be able to support in some way.
Creative Human I like to think is a global movement. We are all here on mother earth, so making sure we plant trees on this planet is really important to me. Showing the planet gratitude for being able to have our everyday lives and businesses here is an honor so we plant trees for every order made.  
EC: That's so thoughtful. And in living by your core belief that people shouldn't be limited to just one dream, you also have a podcast! Amazing! What inspired you to start the podcast, and can you give us a few examples of topics you discuss with your guests?
VF: Who is this person who does all these things?! LOL, Kidding.
The podcast idea came to me in 2018, and once again, I procrastinated on launching. But here it is! I prefer to do things in person, so that was holding me back. But what better way to step out of my comfort zone!? I love to step outside of my comfort zone… but that is a whole different conversation.
I've always been an introvert. I realized that I learned so much from great executives, mentors and friends over the past decade. But I also realized that holding this information in, and not sharing my network with the world, was doing a great disservice to those who could really need it.
Now, let me share that I dropped out of college. I tried so hard, but it wasn't for me. Because of that, being successful in my corporate & entrepreneurial career was much tougher for me. The odds were stacked against me. I was also a woman, a Latina, and the youngest one working for these companies.
The podcast serves to pull back the layers of these successful people, and meet them on a human level. We talk about the blood, sweat and tears it took for them to reach success on their own terms. Our guests get vulnerable on the podcast, and share the peaks and valleys experienced throughout their journeys. We discuss the grit and courage it takes to create and maintain success, while remaining true to our 'we rise by lifting others' mentality. Throughout these candid conversations, I also share some of my own experiences and my current journey as an entrepreneur, corporate professional and Creative Human. We are going to shake people to their core to get up and create! It doesn't matter their age, gender, ethnicity, etc. We are all ever evolving Creative Humans.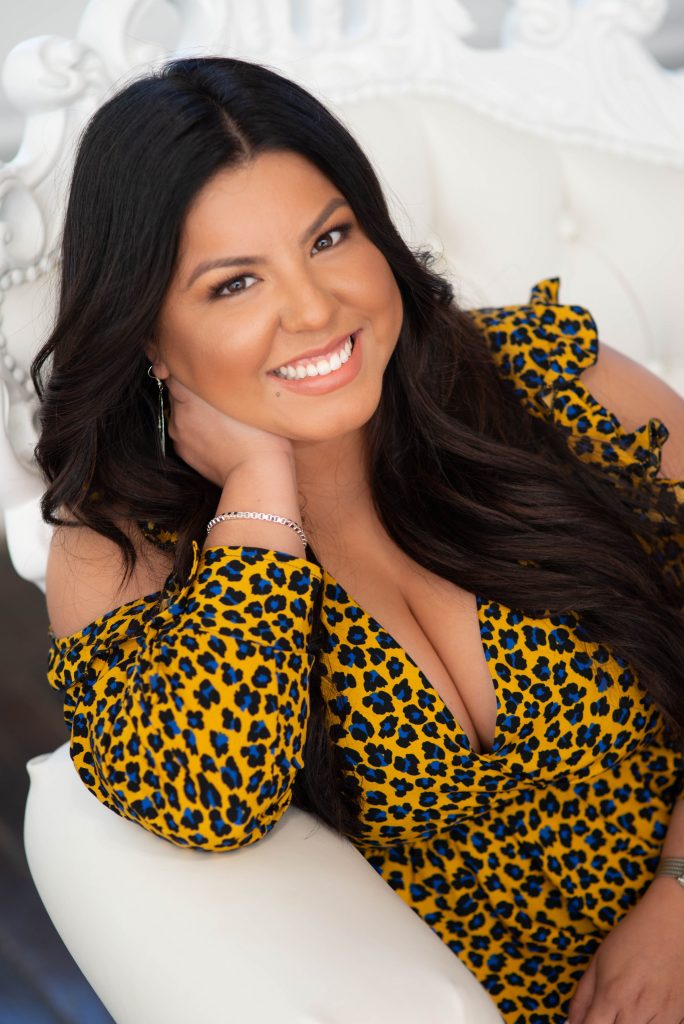 EC: How do you go about educating your customers about what you do? What strategies and platforms are you using?
VF: We recently launched Creative Human and rebranded Creative Admin + Creative Womxn to align with the overall purpose. Our main focus in 2021 is to help people understand that they're all related to one another.
We are going to be using OKRs* this year, which is a strategy I learned during my corporate career. It's a goal-setting framework, and is a way to define and track objectives and outcomes for the business. Some companies who use this framework are Google, LinkedIn, Airbnb, Twitter & more.
*OKRs stands for Objectives and Key Results. It is a goal-setting framework for defining and tracking objectives and their outcomes.
EC: What has the feedback from your community members been like? Give us an example of what they're saying!
VF: Some of the most impactful testimonials I've heard are:
"I asked for a $10k raise with providing clear documentation to back my case and I got it no questions asked"
"I stopped taking my anxiety medication"
"I learned how to value and love myself which have helped me draw boundaries personally and professionally for the first time in my life"
EC: What an incredible impact you've had on these womens' lives! That's so wonderful to hear. Who are the ideal customers for each facet of Creative Human?
VF: We welcome all humans and people who are interested in thinking outside the box, and are curious about how to act outside the box. It is important for them to know that they might need to get out of their comfort zone.
EC: What has been your biggest challenge in building your business thus far?
VF: Honestly, finding the right talent to hire within our team. You can put four of the smartest people in the room but if their communication, energy and work styles don't align, it's not a match. I'm actually currently looking for a creative associate and we're taking applications for our annual summer internship program! If anyone out there is interested please reach out to me!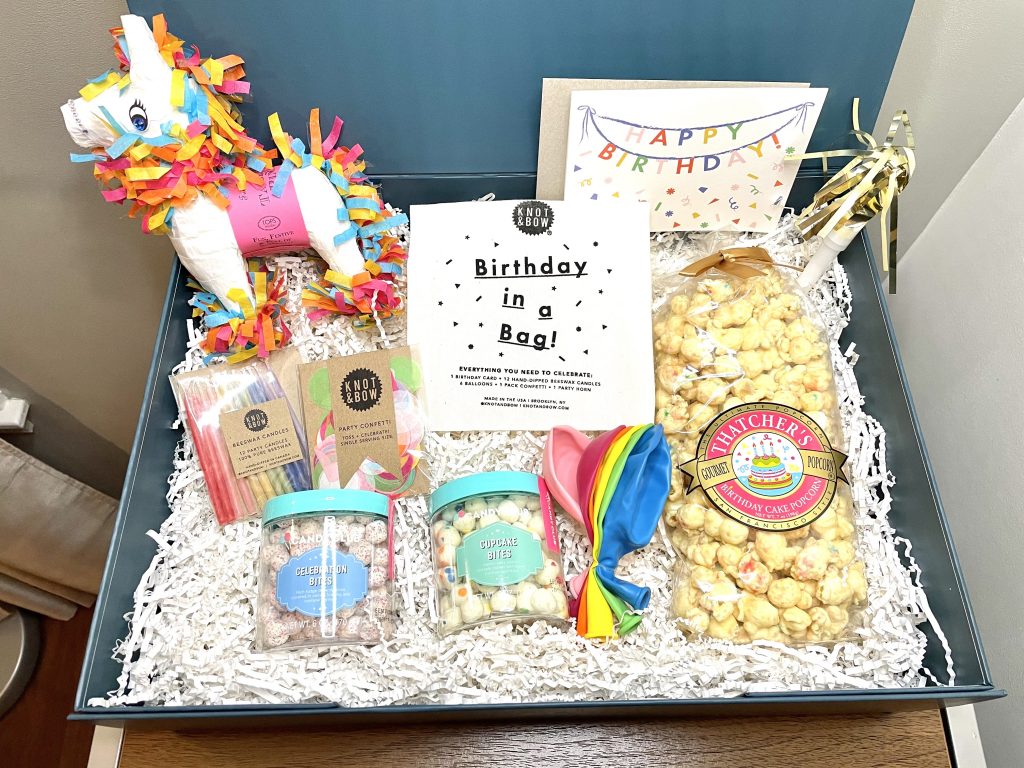 EC: What is the best piece of business advice you ever received? 
VF: I actually have a few:
Get yourself a coach, it will change your life!
Always legally protect your ideas and your business 
Learn how to do every single task within your business even if you don't like to do it so when you delegate you have a better appreciation for those who help you. 
Don't be afraid to ask questions and for help. It's so simple but there are plenty of people out there who want to pay it forward and don't know how to do it. It's all in the power of what we have the courage to ask for like Oprah says. I can honestly say that my mom has installed that in me my whole life and it has opened up many doors for me. 
EC: And what advice would you offer to someone who is also multi-passionate, and has more than one dream?
VF: It's important to be realistic, patient and consistent. We are humans and we have personal lives too. I personally chose to put off my personal life for many years (more like a decade) in order to achieve my goals.
Think about what you want in your life personally. We can hustle for a long time, but we need to remember to respect our bodies and minds to avoid burnout. I learned that the hard way, three times. You need to put discipline and structure in both your personal and professional life and organize your dreams and goals. Think about what the next five years look like and feel like to you. How will you get there? And most importantly WHY do you want your future to look that way? Then break that 5 year plan down annually, quarterly, monthly and weekly. 
EC: I'm sure this is the question everyone is dying to know!! Any time management tips for someone who feels like their energy is being pulled in a lot of different directions?
VF: Discipline and structure is key. Understand that every second and minute counts. We may be good at doing 10 things, but only 5 of those things bring us joy. In addition to that, we may want to step out of our comfort zone to learn something new, or something we're not already good at. So focus on the 5 things that bring you joy, and those new things you want to learn, and delegate the rest.
I am a huge advocate for using a daily calendar and blocking out time for everything you need to do. And remember to make time for yourself daily. If you don't respect your body and mind, how will they provide for you? It's finding what works best for you, and only you know that. Trust your gut. For example, I have a rule to never work on the weekends. But that means I need to be very dedicated and focused Monday through Friday.
You need to learn how to say "no" guilt free – there is no way around it. Learn how to say it politely and respectfully, and people will understand. If they don't, they are not meant to be in your circle. It's not personal! Once you do this, you will see that people disappear in your life, but others will stay. And that's a good sign.
EC: When you're not working on Creative Human, what are you doing?
VF: Traveling to Puerto Rico with my husband. We started this tradition 10 years ago and we go there three or four times a year. We are inspired by the natives there; they are so passionate, kind, resilient and full of culture! I actually just came back from there!
We also like to take our two Siberian Husky dogs out for a walk to a cemetery near our house. I know it might sound creepy, but I promise you it's not! It's so peaceful and very grounding for me. Most of the gravesites are from the 1800's. It's a reminder of how grateful I am to be living in the 21st century. As a woman, there are so many opportunities today. I think about the history of the people who lived back then and how they were probably in survival mode most of their lives and didn't have the opportunities we have today. We as women still have a long way to go but I always say "I am my ancestors' wildest dreams" – and learning about the roots of people is important. It helps me to cherish all types of milestones.
I also love spending time with my mom and grandmother. I have a very tiny family but we love getting creative, traveling together and finding fun things to do together.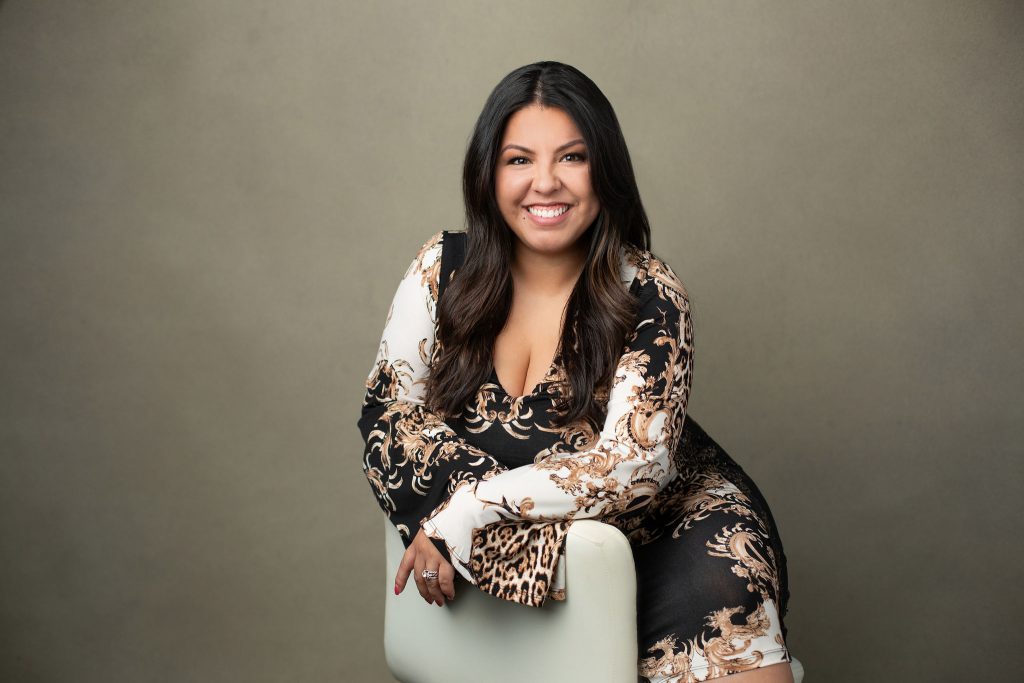 EC: I know you already touched on this a bit – but how do you balance or integrate all the facets of your life and business – all while making time for personal relationships and self-care?
VF: Discipline, Structure, Boundaries, Honest Conversations & Communication.
I am selfish with my time and family & friends know that. My family knows that Monday through Friday I am committed to my business and career during business hours and I don't want to be disturbed. During the day no one calls each other but we do use a group text chat to share any updates or pictures throughout our day. Our evenings are sacred daily to Facetime each other, or my family or friends will come over to my house for dinner. My friends know that depending on my deadlines, I might disappear during the week, but I'm there for them on the weekends.
My husband and I have two date nights a week dedicated to spending time together along with weekends. I have expressed to all of my loved ones that these goals of mine are important to me and that I need their help and support to be focused. They are my greatest support system because they help me stay in balance.
I also dedicate 1 hour a week to a self care service. That could be acupuncture, the chiropractor, a massage or cupping. I learned that my body doesn't do well with stress, especially with my thyroid issues, but my brain likes the adrenaline. So the happy medium is to help my body release the tension and stress. 
EC: Anything else you'd like to share?
VF: Yes! I am hosting our first International Women's Day event on March 8, 2021. Hope everyone can join us! Details Here
Also, here are a few Fun Facts about me:
I am an introvert at heart and learned to be an extrovert
I am fluent in three different languages (English, Spanish & Portuguese)
I went to military school as an adolescent
I love crystals
If you're not inspired after reading this… well, you should be! Vanessa is a total rockstar, and shows that you can be multi-passionate, and build a successful career and life out of the many ambitions and passions you possess. You can learn more about Creative Human by visiting the website, and you can follow along on Instagram (@creativehumanofficial) for new and exciting Creative Human adventures! And check out Vanessa on www.vanessafarino.com and on Instagram at @vanessafarino.
Use code WAWO2021  for $10 off any Creative Human event, service, or collection! This code expires December 31st, 2021 – so you have the entire year to use it!