Make Your Season Bright (and Fabulous-Smelling!) with These 6 Women-Owned Candle Brands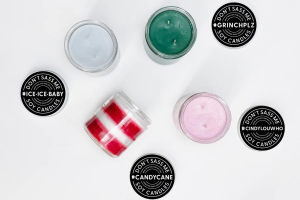 There's just something special about candles during the holiday season, isn't there?
Maybe it's that warm, flickering glow right when you need it most: on long, cold days when it feels like the sun says "see ya later!" before you can even finish your lunch.
Maybe it's the scents that have the uncanny ability to transport you somewhere else entirely – like that day you spent ice skating in 5th grade (frostbitten nose and all), or all the times you've stood in a warm kitchen, glass of wine in hand, surrounded by loved ones (and approximately 3,000 sugar cookies).
Maybe it's because the candles in aesthetically-pleasing containers can add a little something extra to your surroundings, even when they're not lit.
Whether you're a candle person eager to dial up that holiday magic in your own home or you're looking for truly remarkable candles to gift, you're in luck: the 2022 We Are Women Owned Holiday Gift Guide has an entire category devoted to candles!
Annnnd, just to help make it super simple to shop with women-owned brands this season, we've gathered a few of them right here for you!
For bold candles that'll last all season long (and then some):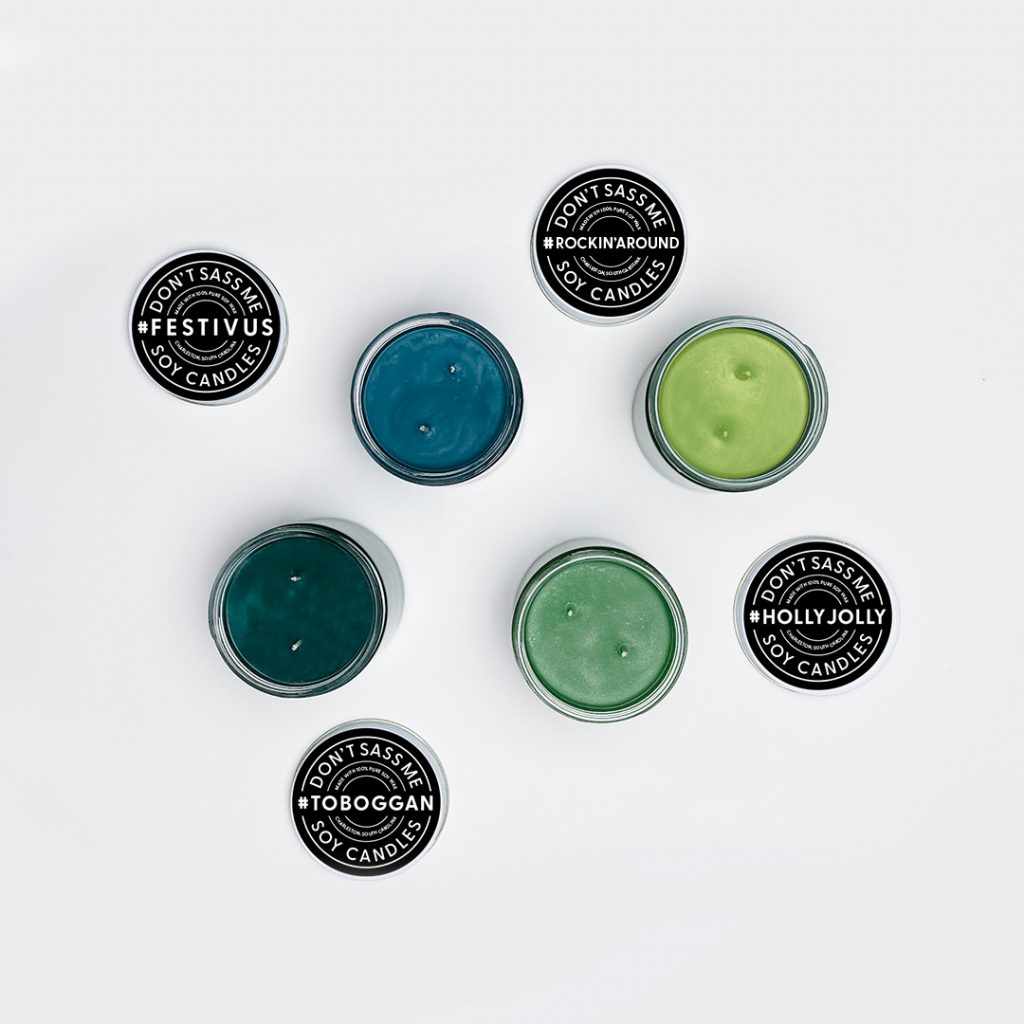 Don't Sass Me Soy
Who among us hasn't been wronged by an expensive candle that turned out to have zero throw, burned unevenly, turned its vessel black, and burned up in just a few hours?
Leave those worries behind this year! Don't Sass Me Soy is here with hand-poured, 100% pure soy wax candles that have strong scents, a slow burn, and a little attitude.
I'M PINE, EVERYTHING'S PINE Holiday Candle Box Set, from $50
The I'm Pine, Everything's Pine set – with its four variations on that distinct, classic Christmas tree scent – will have your recipient wondering when and how they were transported to Narnia.
OH, WHAT FUN Holiday Candle Box Set, from $50
Refuse to choose between frosty forest scents and those are-you-sure-I-can't-actually-eat-this seasonal sweet smells? With the Oh, What Fun set, you won't have to.
Find Don't Sass Me Soy on pages 38 – 39 of the 2022 WAWO Holiday Gift Guide
Don't forget your WAWO-exclusive offer:
Enjoy 20% off your order with code WAWOHOHO through December 31st, 2022
For the eco-conscious candle enthusiast: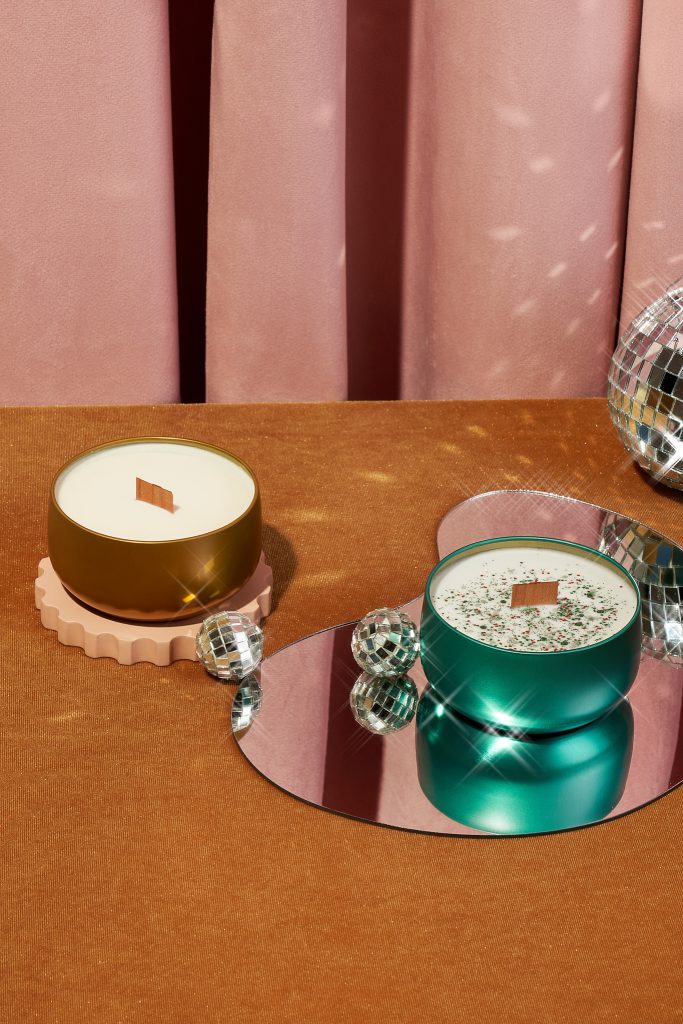 NoPlanetBCo Candle Company
Ready for more clean, festive fragrances this holiday season? Say hello to NoPlanetBCo Candle Company, where the love of relaxation + care for the planet come together to create a candle that truly makes a difference.
Not only is each No Planet B candle hand-poured using 100% soy wax and fragranced with certified and sustainably sourced essential oils, but with each purchase, the brand makes a contribution to organizations like The National Park Foundation, The Coral Restoration Foundation, and Empower Camp.
Mistletoe Candle, from $10
Warning: you're probably going to want to kiss someone under it. Please burn a safe distance from mommies and Santas.
Tis The Season Candle, from $10
Smells like Christmas. Topped with biodegradable red and green glitter for maximum holiday sparkle.
Find NoPlanetBCo Candle Company on page 42 of the 2022 WAWO Holiday Gift Guide
Don't forget your WAWO-exclusive offer:
Use code WAWO15 for 15% off your purchase
For sensitive people and creatures: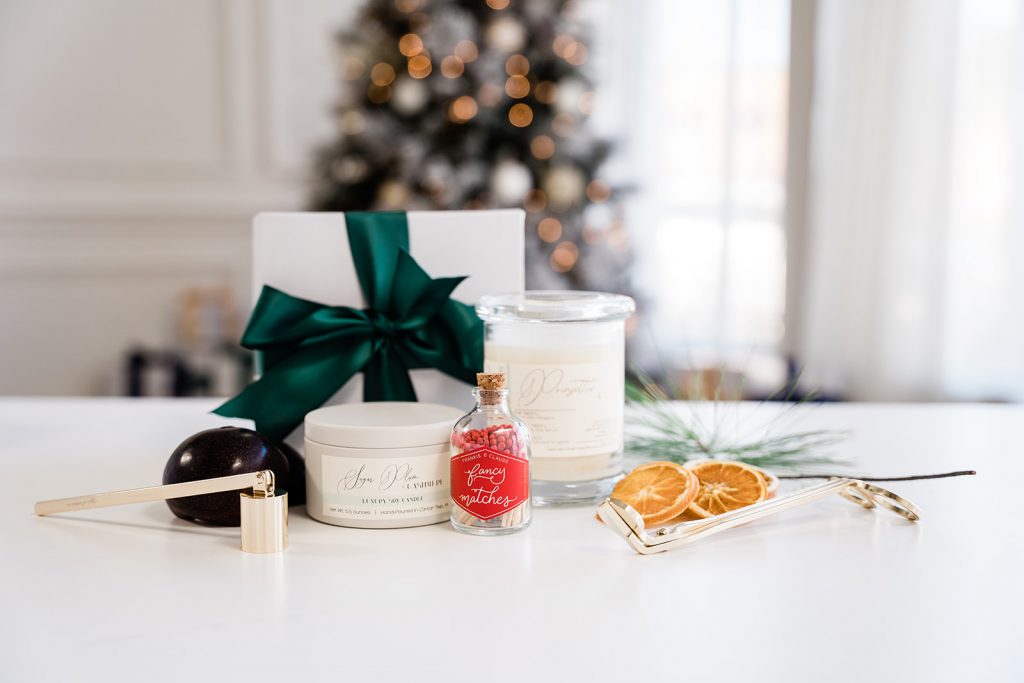 Applewood Candle Co.
When Allison Gustafson's golden retriever pup, Magnolia, started showing signs of allergies, her vet eventually suggested that Allison try removing all fragrance from their home. Yup… including candles.
The good news: Magnolia's allergies improved almost immediately. The bad news? After months of living a fragrance-free life, Allison really started to miss her candles.
But… what if she could try making her own candles? That way, she'd know exactly what was in them, and she could be certain that they contained only ingredients that could be safely burned around pets, children, the elderly, and anyone in between.
After months of intense experimentation, the result was Applewood Candle Co., a line of candles that burn clean and look beautiful.
Large Gift Box, $74
Everything a candle lover could want, all in one gorgeous package! Includes one glass jar candle, one tin candle, a candle snuffer, a wick trimmer (trust us, this is way better than that pair of Fiskars you've had since 1997), and a set of fancy matches. Choose from Holiday, Winter, or New Years themes!
Holiday Sample Set, $74
Can't choose between Applewood Candle Co's festive holiday scents? Why not gift them all? Includes four 6 oz candles in Blue Spruce + Cypress, Cinnamon + Vanilla, Frosted Eucalyptus + Pine, and Sugar Plum + Cashmere.
Find Applewood Candle Co. on pages 36 – 37 of the 2022 WAWO Holiday Gift Guide
For when a luxe aesthetic is non-negotiable: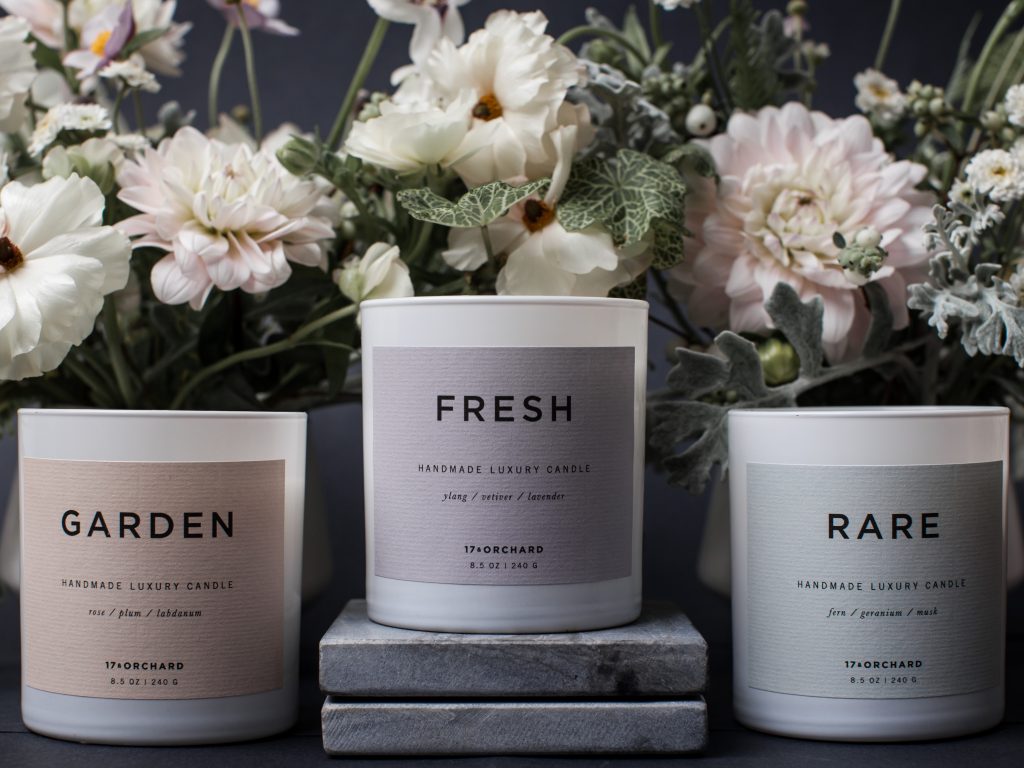 17 & Orchard
Ever struggled to find candles that met your standards, both quality-wise and design-aesthetic-wise?
So did Michelle… which is exactly what prompted her to create 17 & Orchard, candles made with the sophisticated consumer in mind.
Crafted 100% by hand using a unique blend of vegan apricot wax, fine fragrance oils, essential oils, and untreated crackling wooden wicks, each candle delivers a truly luxe experience. Plus, the packaging is reusable, recyclable, and biodegradable!
Winter Set, $95
Aspen, 17 & Orchard's very first limited education candle, is back! Its notes of fir, sandalwood, and rose pair perfectly with Paris, a bubbly celebration of champagne, jasmine, and raspberry.
Bestsellers Set, $72
Ideal for day or night, winter or summer. Includes the sultry Garden (rose, plum, labdanum) and the soothing Lover (sandalwood, bergamot, patchouli).
Find 17 & Orchard on pages 40 – 41 of the 2022 WAWO Holiday Gift Guide
For evoking treasured memories of heritage, friends, and travel: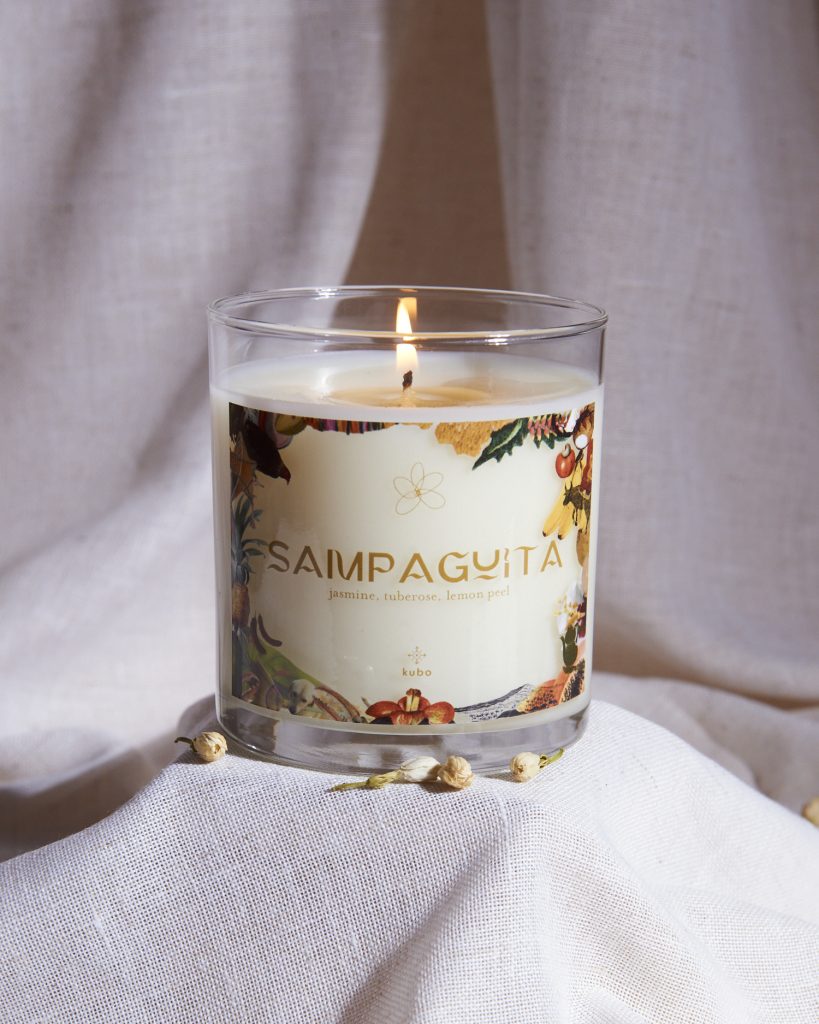 kubo
kubo, a Brooklyn-based home decor and accessories brand, was born out of sisters Rumples Miranda and Kat Pesigan desire to stay connected to their Filipino roots… all while promoting traditional methods of craftsmanship and sustaining the communities that create these pieces by hand.
Sampaguita Candle, $39
Inspired by the national flower of the Philippines, Sampaguita's notes of gardenia, lemon peel, tuberose, jasmine, and green florals will help you channel your own simplicity, humility, and strength.
Find kubo on pages 24 – 27 and on page 43 of the 2022 WAWO Holiday Gift Guide
Don't forget your WAWO-exclusive offer:
Receive an Isla Macramé Tote with your purchase of any kubo limited edition candle through December 31, 2022
For those rich auntie vibes (literally):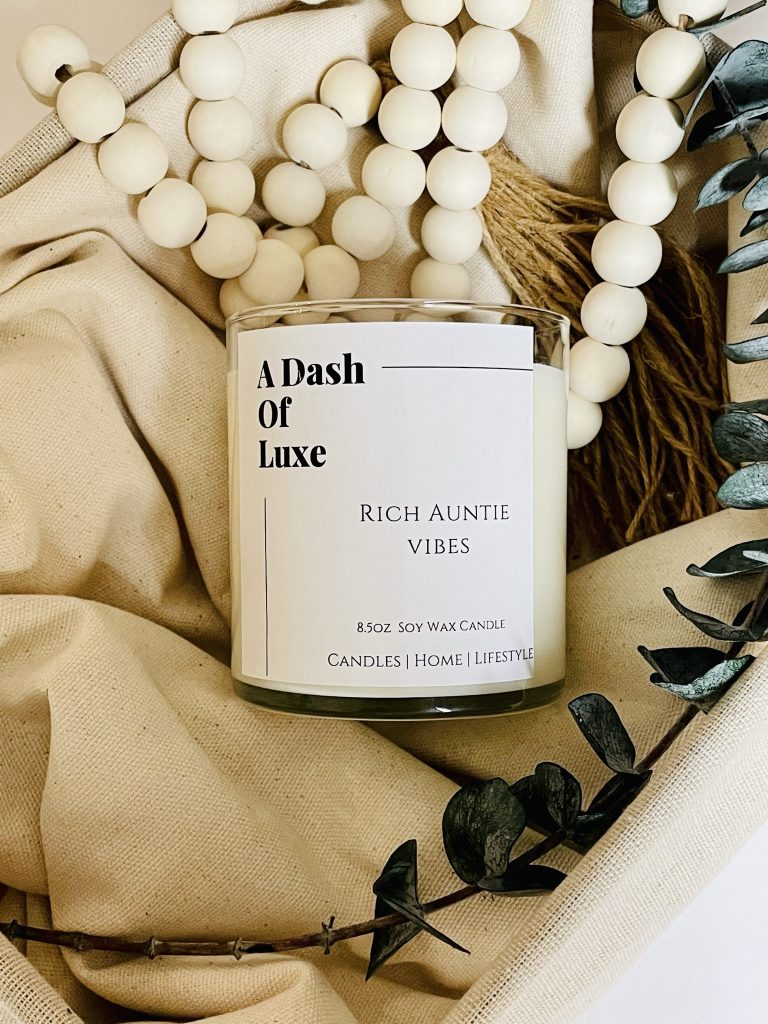 A Dash of Luxe
A Dash of Luxe is an opulent candle boutique founded upon the goal of providing a sensory experience that goes far beyond the average candle.
It comes as no surprise, then, that their hand-poured candles and all-natural scents are aimed toward enhancing your moods, your well-being, and your quality of life. Rich Auntie Vibes, indeed!
Rich Auntie Vibes, $22
A sensual and sultry candle with notes of Madagascar Vanilla, light musk, sandalwood, cocoa butter, raw shea butter, and olive wood.
Find A Dash of Luxe on page 43 of the 2022 WAWO Holiday Gift Guide
---
Want even more great holiday gift ideas from women-owned businesses?
You are SO in the right place! 😉Get yourself over to the We Are Women Owned Holiday Gift Guide and the We Are Women Owned Small Business Directory to feast your eyes (and wallet) on more than 125 "just-what-I-needed" gifts for everyone on your list.

Plus, did you know you can win awesome prizes – including some of the amazing items featured in the WAWO Holiday Gift Guide – simply by shopping women-owned this holiday season? Get the details and join in on the #ShopWomenOwedChallenge right here!