Work From Home Gifts
Here's a whole host of gifts for that friend still adjusting to WFH Life! This year has been crazy! Between working from home, Zoom fatigue, and stress from the lack of work/home life separation, we all need a few tools to get us through the day. Help your friend create the ultimate WFH situation so they'll be less stressed and excited to get to work every day!
Gifts for the Homebody
We've all got that one friend who has been THRIVING with all of this alone time! Let's help them make their space (and themselves) even cozier with these sweet gifts! Here are some gifts for the homebody who has been loving this quarantine life!
Gifts for the Traveler
If you have friends or fam who are travelers at heart, 2020 has been ROUGH! Let's help them feel like they didn't miss out this year, or give them something to look forward to when they can travel safely again!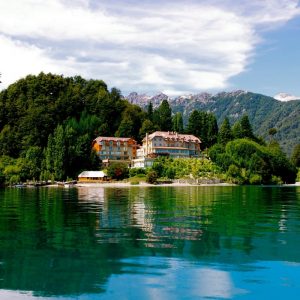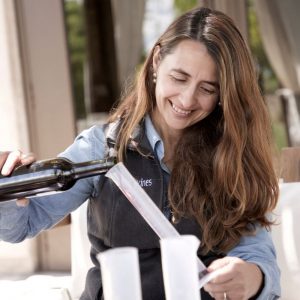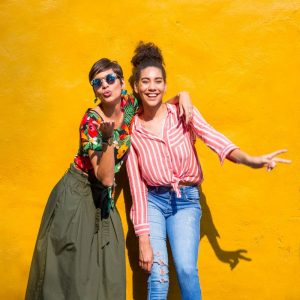 Wild Terrains
Like all Wild Terrains travel experiences, this one is women-fueled, which means every aspect of this small group tour to Argentina involves really cool women, doing really cool things. They've partnered with Argentina's most talented women hoteliers, chefs, artists, designers, perfume makers, historians, and more, to curate a once-in-a-lifetime trip to Argentina you can't find anywhere else. Perfect for solo travelers, mother/daughter sets, and friends traveling together.
What Customers are Saying: "Truly transformative experience and I can't wait to travel with them again! Highly recommended for solo female travelers!"
Order by: December 24
You might also like: Gift Card

Take $200 off any Wild Terrains trip with code WEAREWOMENOWNED
Shop Now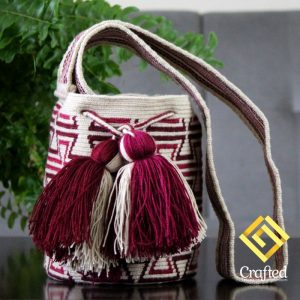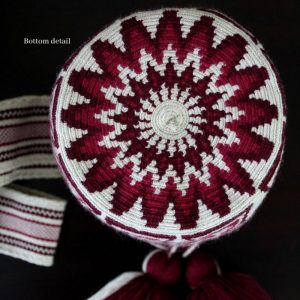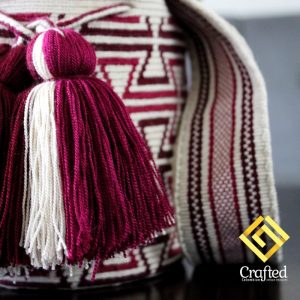 Crafted, Colombian Artisan Treasures
This is perfect for that friend who always brought that ultra-unique piece back from her travels! The mini mochilas collection is handcrafted by women artisans that are part of Fenarwayúu (Wayúu artisans' national association). Its members are part of the Wayúu indigenous community, located in La Guajira, Colombia. Each bag is 100% handmade, and it takes two to three weeks to be completed. For this reason, there are no two identical bags.
Team WAWO says: "Wow, these bags are so special. It feels special right off the bat, because you know it's one-of-a-kind. But when you feel it, and experience the incredible craftsmanship (well craftswomanmanship) first hand, it becomes that much more special."
Order by: December 13
You might also like: Sunset in La Guajira
Enjoy 30% off your order with code WAWO30OFF
Shop Now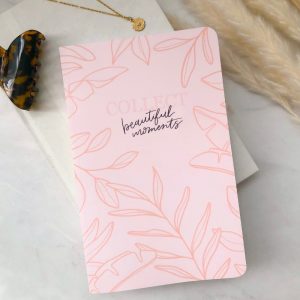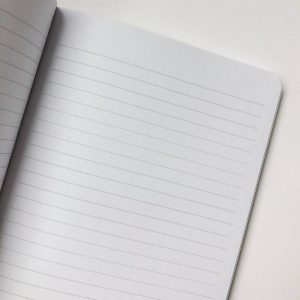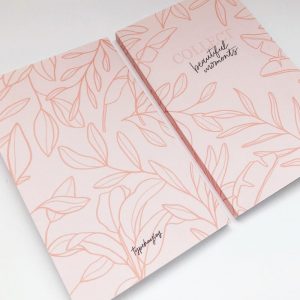 TYPEHAYLEY
With its hand-illustrated floral cover, this is the perfect everyday notebook to jot down all of your ideas. Use all 144 lined pages for your daily journal, planner, or manifestation notebook. Its compact size is ideal to keep in your bag or purse for ideas and lists on the go. Get this for your traveling friend to keep track of all the beautiful memories they can make!
What Customers are Saying: "The quality of this notebook is great, I LOVE using it every day! I'm going to use it as my next manifestation journal!"
Order by: December 14
You might also like: Daily Checklist Notepad
Enjoy 15% off your order with code WAWO
Shop Now
Gifts for your BFF
Although some people took 2020 slower, some people haven't slowed down at all! Here are some gift options for that BFF of yours who needs a break, and deserves to be treated like the QUEEN she is!
Gifts for the Friend Who Loves to Entertain
Here are some ideas for that friend who just loves to entertain! Parties are happening on a much smaller scale this year, so it's important to make each one of those celebrations extra special. Here are some awesome gift ideas for the friend who loves to make every single get together meaningful and unique!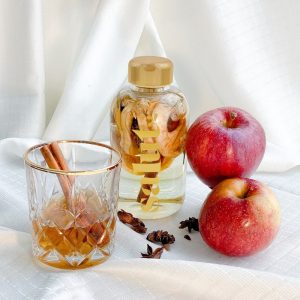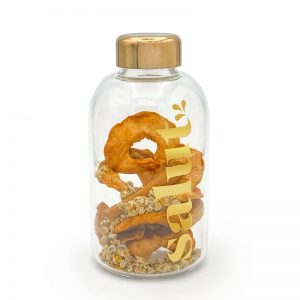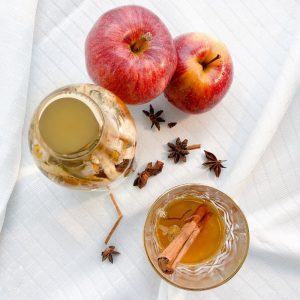 Salut
Put those feet up, Princes & Princesses. It's time to relax with a glass of Sweet Whispers. Salut's Sweet Whispers blend is made with ingredients like Chamomile, Cinnamon, Lemon Balm & Licorice Root which are known to help reduce anxiety & stress, help ease muscle tension & menstrual cramps, & even help ease menopausal symptoms. Sip & slip into a dream.
Team WAWO says: "Wow, this is so delicious! We mixed this with chardonnay and it tasted like the most delicious, cozy, boozy tea we've ever tasted. Not only is this an awesome gift, it was also a fun experience to share with a loved one."
Order by: December 14
You might also like: Salut Cocktail Strainer

Enjoy 15% off your order with discount code WAWO15
Shop Now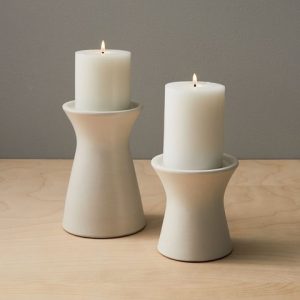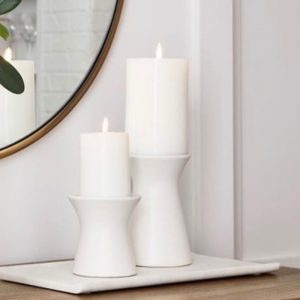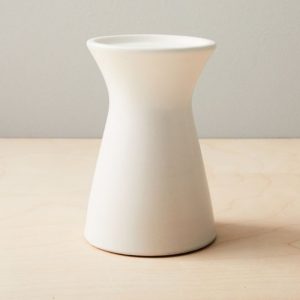 BeFarha
A perfect and crisp set of candle holders for your candles made from stoneware ceramic. Created for functionality and fabulousness, these candle holders give an extra edge to the look of your rooms and corners. Sold individually or as a set. Fits a pillar candle. These can really help set the scene, and amplify a tablescape for that friend who loves to entertain!
Order by: December 16
You might also like: Milky White Ceramic Vase Set
Enjoy 20% off your order with code WAWO20
Shop Now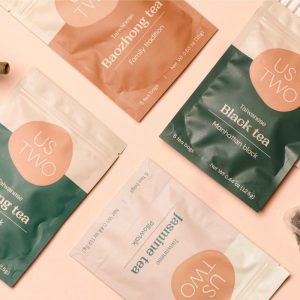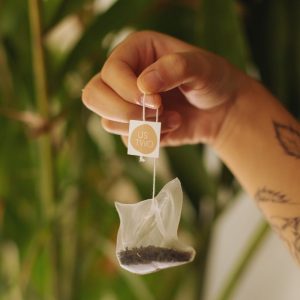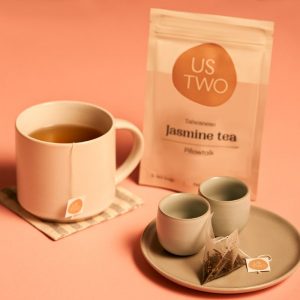 Us Two Tea
This Us Two Tea variety pack includes all four flavors: BaoZhong Tea, Black Tea, Jasmine Tea, and Oolong Tea. Each pouch includes 5 tea bags of each.
BaoZhong Tea – Creamy notes with just a hint of fresh melon to help strengthen bones, lower blood sugar levels, and promote weight loss.
Black Tea – Aromatic honey combined with its naturally sweet taste boost brain functionality and provide more energy.
Jasmine Tea – Floral with a pleasantly bitter taste combined to relieve physical and mental stress.
Oolong Tea – A combination of gentle grass notes combined to boost metabolism and the immune system.
Team WAWO says: "The packaging was so nice, and the teas are amazing. They're delicious and cozy, and I loved the variety!
Order by: December 16
You might also like: The Blossom Tea Set

Enjoy free shipping on all orders over $30
Shop Now
Gifts for Your Eco-Friendly Pal
Science is real folx, and we've got a long way to go to get this planet back on track! Here are the gifts all your eco-friendly pals will love you for!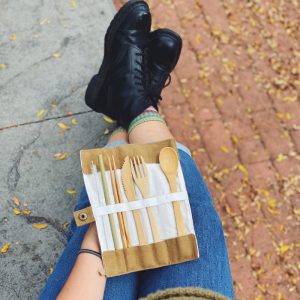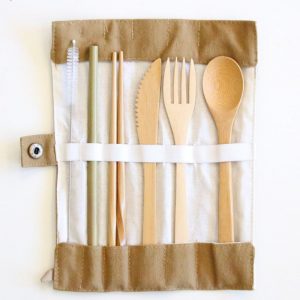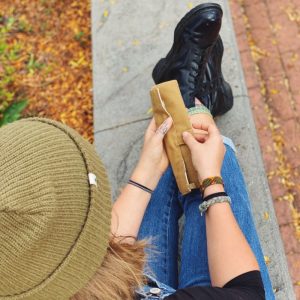 FD Market
The FD Market Bamboo Cutlery Set is the perfect on-the-go companion. It rolls up small to fit perfectly in your bag or keep stashed in your car. Now you can say no to single-use plastic utensils when you grab food on the go or pack them for your daily lunch. The set includes the roll-up case, fork, spoon, knife, straw, chopsticks, and straw brush.
What Customers are Saying: "These have saved me at college! I haven't had to use plastic silverware for a single meal!"
Order by: December 19
You might also like: Reusable Cotton Produce Bags

Enjoy 10% off your order with code WAWO10
Shop Now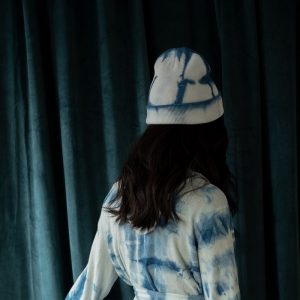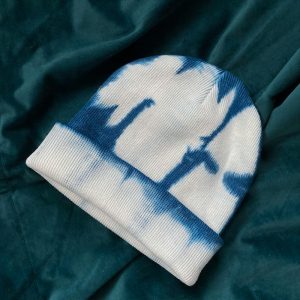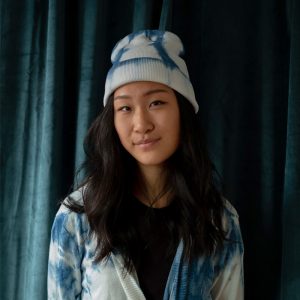 AMF Studios
This beanie by AMF Studios is the winter accessory we all know and love. Dyed with natural indigo in the Shibori method, each hat is individually hand-dyed and one of a kind. Indigo does not need heat to activate & the dye vat is kept and revived, rather than dumped out, reducing energy and water waste – making it a better option for the environment. The hat is one size, 12″ long with a rib knit for lots of stretch! It's made with 60% Cotton and 40% Acrylic
What Customers are Saying: "I love my custom Shibori dyed baseball hat! It's a great fit, easy wear, and looks great on! Super happy with my purchase – can't wait to buy my next piece!" 
Order by: December 10 (Please note: Ability to place orders will close on 12/10/20 until after the Holiday Season. So feel free to bookmark the page, and purchase later)!
You might also like: Lounge Robe
Enjoy 10% off your order with code WAWO
Shop Now
Gifts for The Music-Lover
2020 hasn't been kind to live experiences. No live music, no filled-to-the-brim sports stadiums. But hey, all of this stuff is coming back someday, and you want your friends to be prepared, right!? Let's give your concert-going and music-loving friends something to cheer about!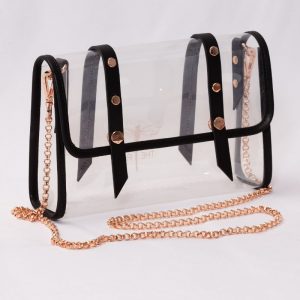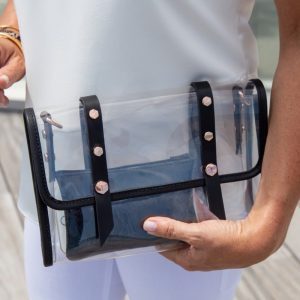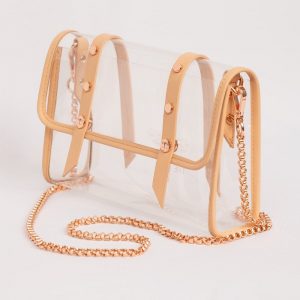 The Flie
Whether you are going to a concert or a football game, following the rules just got a little bit easier. Respecting the regulation never means sacrificing style. THE FLIE™ offers a collection of luxury clear bags that are so versatile and functional, you will feel proud to show them off. The Flie is a luxury brand of clear stadium-approved bags, perfect for all concerts, sporting events, shopping trips, and everything in between! So even though we might be taking a brief break from concerts, they're coming back, so make sure your music-loving, concert-going friend is prepared!!
What Customers are Saying: "This is my go-to bag for every occasion!"
Order by: December 14
You might also like: The Fan Pack

Enjoy 25% off with code WAWO25
Shop Now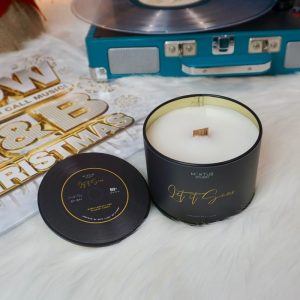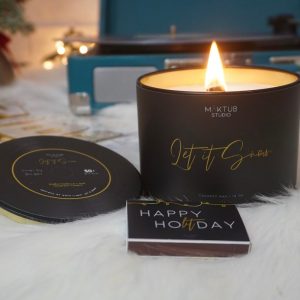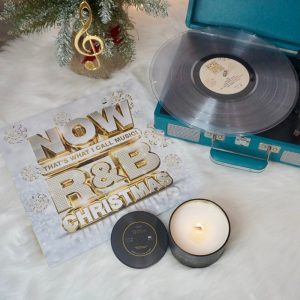 MĀKTUB Studio
Outside it's cold, but this fire's blazin' so stay in and cozy up with this candle, inspired by Boyz II Men "Let It Snow". With a natural essence of warm vanilla, camphor, amber, oak, patchouli, and sandalwood. Your purchase comes with a curated music playlist and a complimentary matchbox to #SparkAVibe.
Team WAWO says: "I am in love. The packaging, the sleek design of the candle, the curated playlist, the scent… It's a full-on experience in a box!"
Order by: December 18
You might also like: Stay Woke Candle – 100% of profits from this candle are donated to Black Lives Matter + Color of Change organizations
Enjoy 15% off your order with code WAWOHOLIDAY
Shop Now
Gifts For Kiddos
2020 has been wild for everyone, but imagine what these little kiddos have been through! No big birthday parties, no back-to-school shopping… So let's make them feel special, too! Between these gifts, the special kiddo in your life will look super cute, and will experience something extra fun!
Gifts For New Plant Parents
The world brought us a lot of new plant parents this year. If your friends are on the path to plant-obsessed (or have already crossed that threshold), we've got some gifts they're going to love!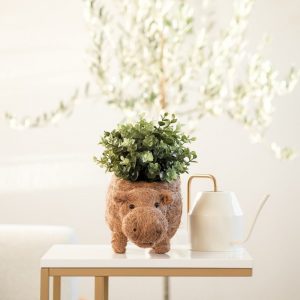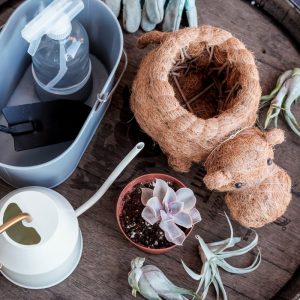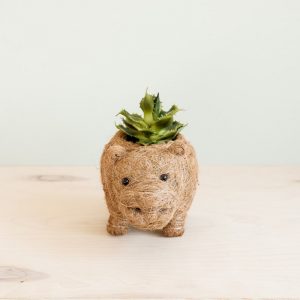 LIKHA
The woven hippo planter will hold all of your favorite succulents with its sturdy form. Just make sure to keep this lil guy well-hydrated since hippos are water-loving creatures! Each planter is handmade by artisans using fair trade coco coir, and each purchase empowers artisan communities in the Philippines. LIKHA's animal planters add a touch of warmth and fun to the modern home – a perfect gift all year round!
What Customers are Saying: "This hippo is adorable and constructed very well. I look forward to years of this little guy making me smile!"
Order by: December 13 (Ground Shipping), December 20 (Expedited Shipping)
You might also like: Black Mother of Pearl Coasters

Enjoy 10% off your order with code WAWO10
Shop Now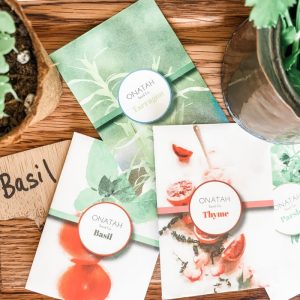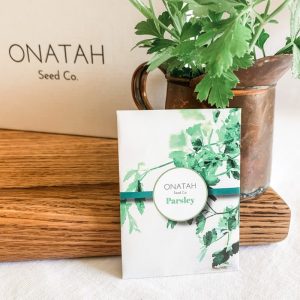 Onatah Seed Co.
Ya basic? Then this is the garden for you! The basic herb garden includes staple herbs for classic home cooking in an all in one grow kit delivered right to your door. The Basic Herb Garden in a Box is perfect way to bring a little green into your life. This is a great "green" gift idea for newlyweds, housewarmings, home-cooks, or families! And kids will love setting up their own gardens, watching them grow, and using the plants in their favorite meals! Each box includes curated seed packets, biodegradable pots, seed markers, soils bags, and step by step instructions. Cut the lid off the box and it becomes your windowsill tray. Just add water, sun, and a little bit of love and get your grow on!
Team WAWO says: "This is the coolest thing! I've always been intimidated to grow something in my NYC apartment, but Onatah Seed Co. makes it easy and fun! Everything you could need is included – planters, seeds, directions. So easy!"
Order by: December 21
You might also like: Herbal Tea Garden
Enjoy 15% off your order with code WAWO
Shop Now
Gifts for Him
Let's hear it for the boys! Don't worry - we didn't forget that special guy in your life! Whether it's for your Dad, brother, BFF, or Dave, your favorite supermarket clerk who held onto that last roll of toilet paper for you - we've got you covered!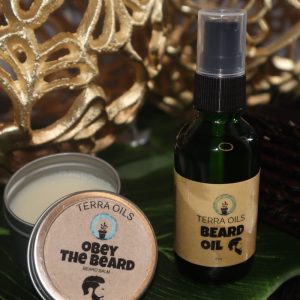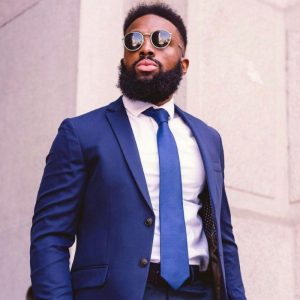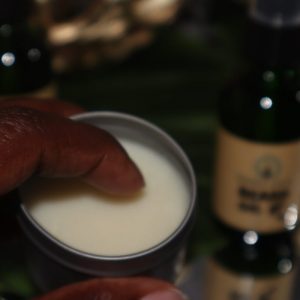 Terra Oils
He is going to look so good with this set! The All in One Beard Grooming Kit includes a boar bristle beard brush, organic beard oil, and natural conditioning and styling butter balm wax for ultimate beard care. It's an easy-to-use kit for proper beard care. Use the brush for detangling and controlling unattractive stray hairs, distributing oils, and add shine for a healthy robust beard. Give a trim to your mustache and beard and use the oil to condition and soften and the balm for personal styling. The oil contains no Parabens, no Sulfates, no Synthetic Fragrances, no Petrochemicals, no Phthalates, and no GMOs!
What Customers are Saying: "My facial hair naturally is very patchy but since I began using my terra oils my facial hair is becoming more fuller! I've noticed a big difference!"
Order by: December 15
You might also like: Growth Nectar

Enjoy 10% off your order with code WAWO
Shop Now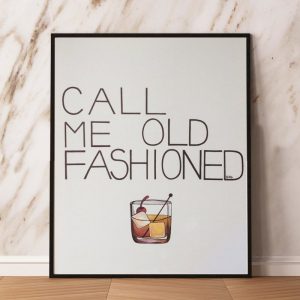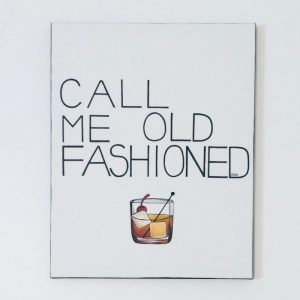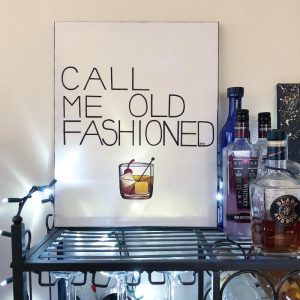 The Blank Canvas Company
Our "Call Me Old Fashioned" art print is for the classy bourbon-drinking men (or women) in your life. An old fashioned is sweet and reliable – just like them. This print is our best-seller and will make a dope addition to any bar cart!
What Customers are Saying: "Around Christmas time last year, I decided to learn how to craft the perfect old fashioned. Since then, I have been hooked. Erica's "call me old fashioned" piece is the perfect addition to my bar area. Erica is super communicative, friendly, helpful, prompt, and she will even hand-deliver your order if you are local to the Boston area."
Order by: December 14
You might also like: Smash The Patriarchy Print
Enjoy $10 off a bundle of 2 prints (any size) with code WAWO10
Enjoy 15% off your first order when you sign up for our email list
Shop Now
Gifts for the Dog-Lover
The holidays are the perfect time to spoil that pet-lover in your life with something extra special for their furry pal!
Gifts For Your Health-Conscious Pal
Whether your pal is health conscious because they had a little too much Prosecco at the beginning of quarantine and need to rethink their health, or because they've always believed their body is a temple - here are some gift ideas to help them feel their best!
Treat Yo Self Gifts
The holidays wouldn't be the holidays without snagging a few gifts for yourself, right? So take a look at these "treat yo self" gifts, and give yourself a little retail therapy.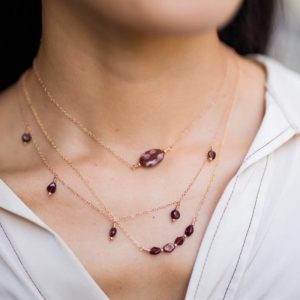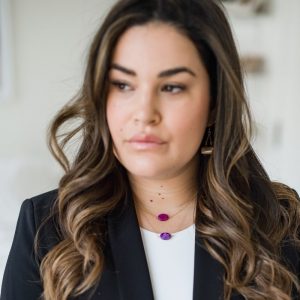 Saucey and Wubs Designs
This choker necklace is a single oval gemstone wire wrapped into a dainty sterling silver, gold fill, or rose gold fill chain. It comes in white shell, pink or purple agate, or ocean jasper. The detail on this necklace is impeccable! There are small pink zircon beads wire wrapped into the clasp in the shell and agate necklaces and small metal beads in the jasper. It's fourteen inches long with a two-inch extension for adjustability. If you're looking for a specific length, you can contact the founder, Jenny directly, so you can work on the design together.
Team WAWO says: "I was so impressed by the quality and attention to detail of this necklace. It's so well made, and the color of the stone was vibrant and beautiful."
Order by: December 15
You might also like: Amethyst Coin Earring
Enjoy 20% off with WAWOHOLIDAY
Shop Now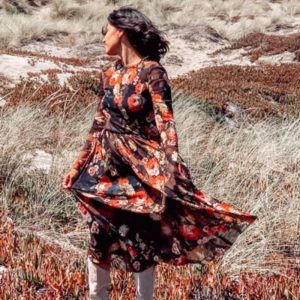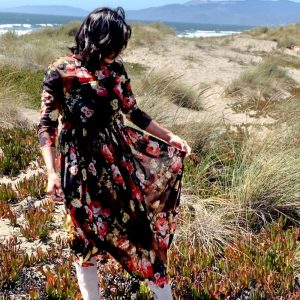 Noyette
The Oak Dress is made sustainably and ethically from overstock fabric in LA. It's a long sleeve, A-line silhouette, floral print mesh dress with attached slip dress underneath, and an elastic waistband. It's a pull-on dress with a crew neckline, and it's perfect for everyday or a special occasion. Your purchase will make you look good, and feel good – because Noyette donates 10% of every order to an organization they care about.
Team WAWO says: "Oh my goodness, this dress is gorgeous! It's so beautifully crafted, comfortable, and made me feel like a million bucks when I put it on!"
Order by: December 18
You might also like: West 82nd Dress

Enjoy Free Shipping in the US
Enjoy 20% off your order with code WAWO20
Shop Now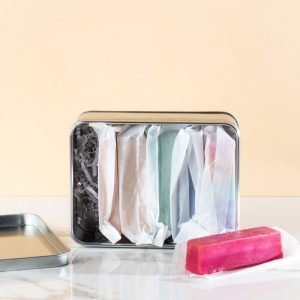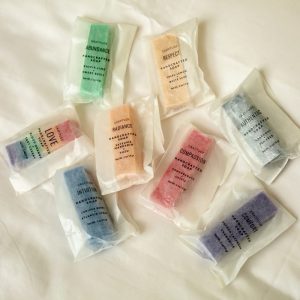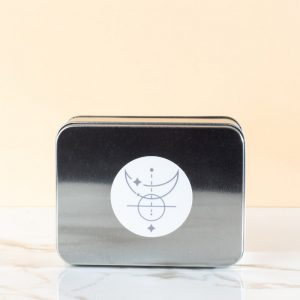 Gratitude Soapery
The Gratitude mini bath soap set is better than a box of chocolates! It includes one each of their most popular hand and body soaps: Abundance, Compassion, Comfort, Intuition, Love, Radiance, and Respect, plus a sample of one of our special facial soaps that they choose for you. The soaps arrive in an earth-friendly, reusable metal box filled with individually wrapped trial size bars. When you settle on your favorite (and you can have more than one favorite!) the full-size bar will be waiting for you! Each scent and color reminds you to make the most of each moment. Plus, the soaps are Vegan Friendly, Palm Free, Phthalate Free, and Paraben Free.
Team WAWO says: "These are divine! Not only do they smell delicious, they feel great on my skin. I have really sensitive skin, and these made my skin feel nourished and hydrated. Also, I LOVE the name of each soap. They're so thoughtful, and really do remind me to take a moment for myself."
Order by: December 14 (Standard Shipping), December 18 (Priority Shipping)
You might also like: Comfort Bath Fizz
Enjoy a free lip conditioner with every order using code WAWO2020
Shop Now