Meet the Team Behind Dress Like a Woman: A Clothing and Activity Brand On a Mission to Remind Kids That Dreams are Not Defined By Gender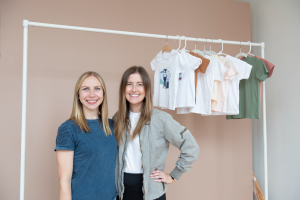 What does it mean to dress like a woman?
Well, early in 2017, when a report surfaced that the then-President wanted his female employees to "dress like women," the #DressLikeAWoman hashtag exploded on Twitter with surgeons, judges, soldiers, politicians, astronauts, directors, athletes, activists, and more sharing what it really means to "dress like a woman."
For her response, Chicago-based artist Leah Roszkowski created a series of free, downloadable paper dolls to show girls that they can be anything they want to be. As she shared with the Chicago Tribune, "I thought it would be great to take the stories of real women who've broken gender barriers and glass ceilings and use them to help little girls imagine what they can be."
And that's how Dress Like a Woman, a lifestyle and education brand that offers fun tee designs and printable activities for kids, was born!
We got to chat with
Leah Roszkowski
Founder of Dress Like a Woman, and Natalie Gacek, Dress Like a Woman's Content Manager, about…
The inspiration behind the brand, goals for the future, and everyday challenges

Their upcoming in-person event – a community outreach career fair for kids – in

Chicago on Saturday, June 25

(find full details near the bottom of this post!)

How their best-selling design (a shirt for boys!) helped them realize that 1) progressive parents are seeking feminist clothing for kids of

all

genders, and 2) there's an important cultural conversation to be had around breaking traditional masculine stereotypes, too.
Want to know more about this standout brand and its mission to inspire future leaders of ALL genders? Read on!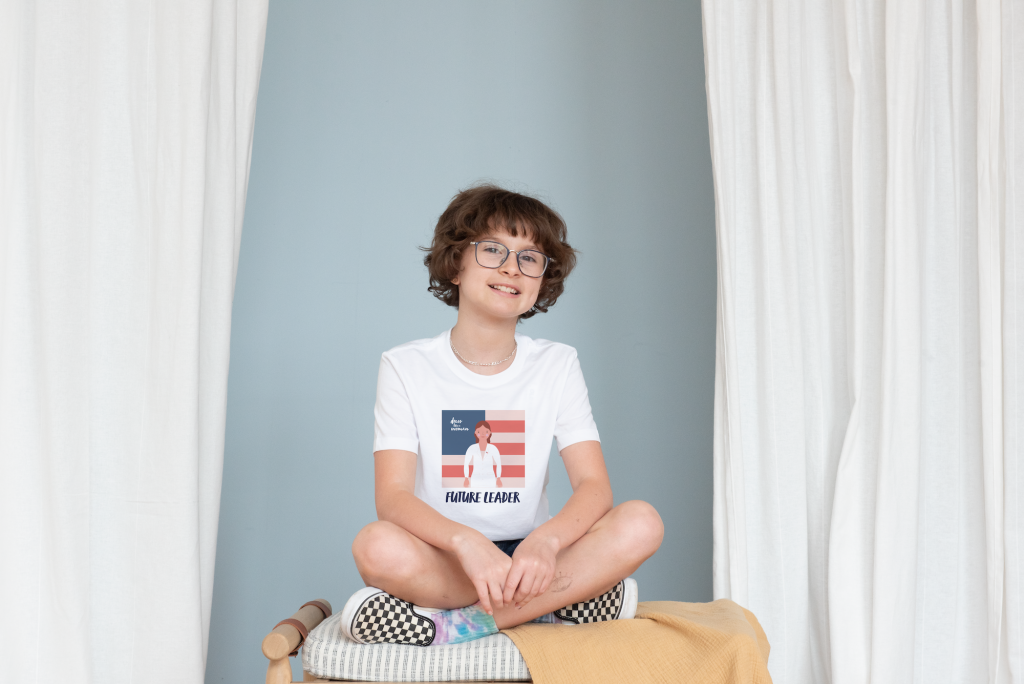 WAWO: When the two of you were growing up, did you ever feel like a certain career path was out of reach?
DLAW: We were lucky to have encouraging support systems that told us we could be anything we wanted to be. However, there were definitely stereotypes that drew us away from jobs and fields that were traditionally more masculine, like engineering, math, firefighter, police officer, and pilot.
WAWO: Does Dress Like a Woman operate with a set of core values? If so, please tell us about them!
DLAW: We have a set of principles that we use to guide us:
Our Belief: We believe that a child's aspirations should not be limited by gender.

Our Purpose: Empower young people to follow their dreams.

Our Promise: Defend equality for all.
WAWO: In addition to your apparel, you still offer the original printable paper dolls and paper doll outfits, right?
DLAW: Yes. We offer free downloadable and printable paper dolls and outfits that can be mixed and matched. 
The paper dolls feature girls of all cultural backgrounds, skin types, and hair colors because we want kids to be able to pick a doll that looks like them. Representation matters in the toys and activities kids engage with!
The paper doll outfits feature a variety of future careers – notably jobs typically not shown in girls' clothing or toys like firefighter and farmer. We also offer coloring book pages for more even fun.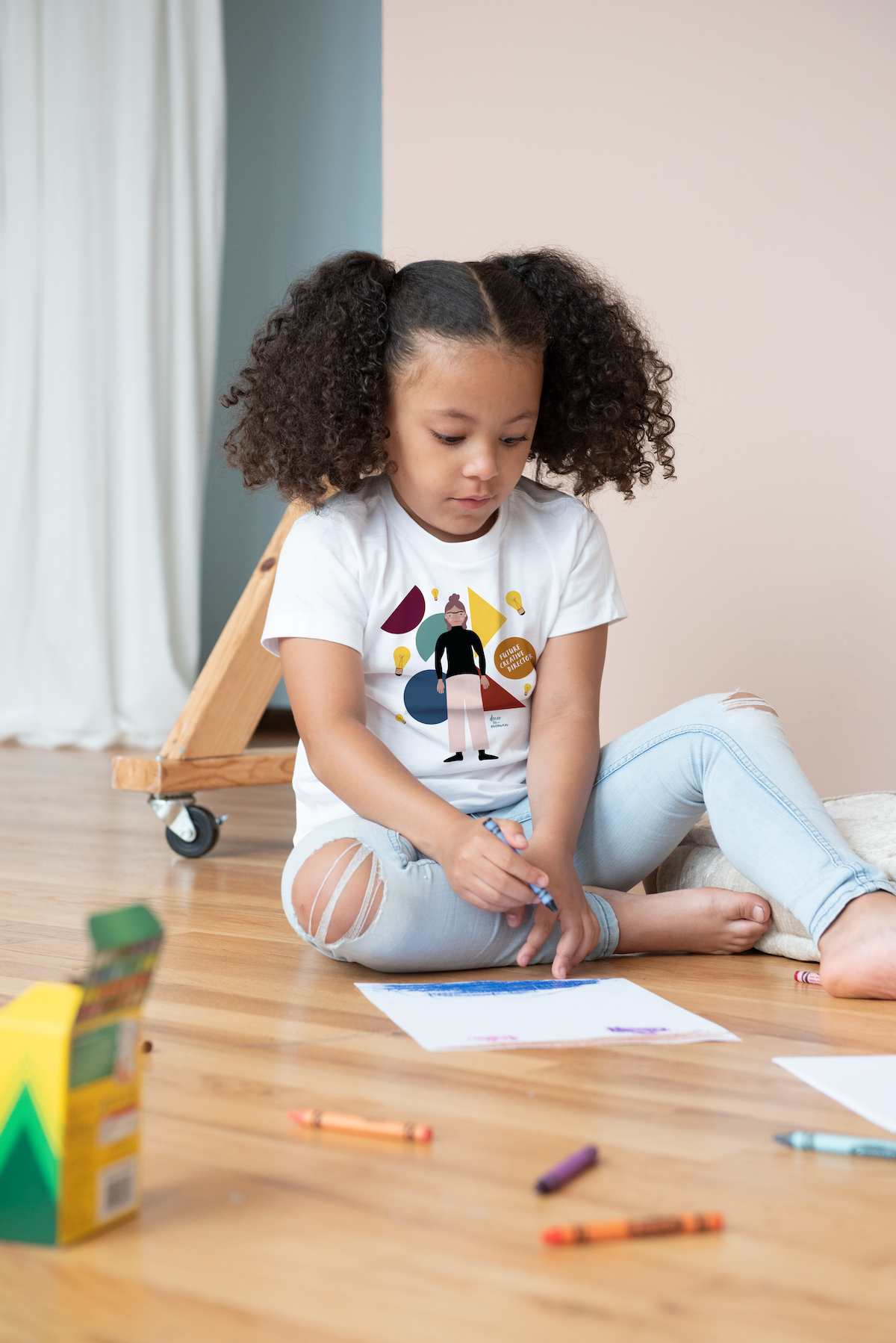 WAWO: I see that in addition to the paper dolls, you offer t-shirts, onesies, and custom designs, now, as well!
DLAW: We do! Our t-shirt and onesie designs stemmed from our paper dolls, so the career apparel designs feature "dolls" on them, too!
Inclusive representation is so important, and that's why we offer custom designs that enable kids and caregivers to choose a doll that looks like them for their shirt.
Plus, since kids want to be comfortable and their caregivers want to know that they're buying safe, high-quality products, we use soft, 100% cotton tees and eco-friendly materials.
WAWO: What's the best-selling design in your shop, and is there a particular story behind it?
DLAW: It's our "Boys Are…" shirt! When we launched the design with a post on social media, it generated the most engagement we've ever seen. Though the company started with the name Dress Like a Woman, our mission is really about being inclusive and inspiring for all kids.
We think the "Boys Are…" shirt was so successful because it's a different conversation that we as a society need to have with our kids. It's all about breaking traditional masculine stereotypes because every kid is different.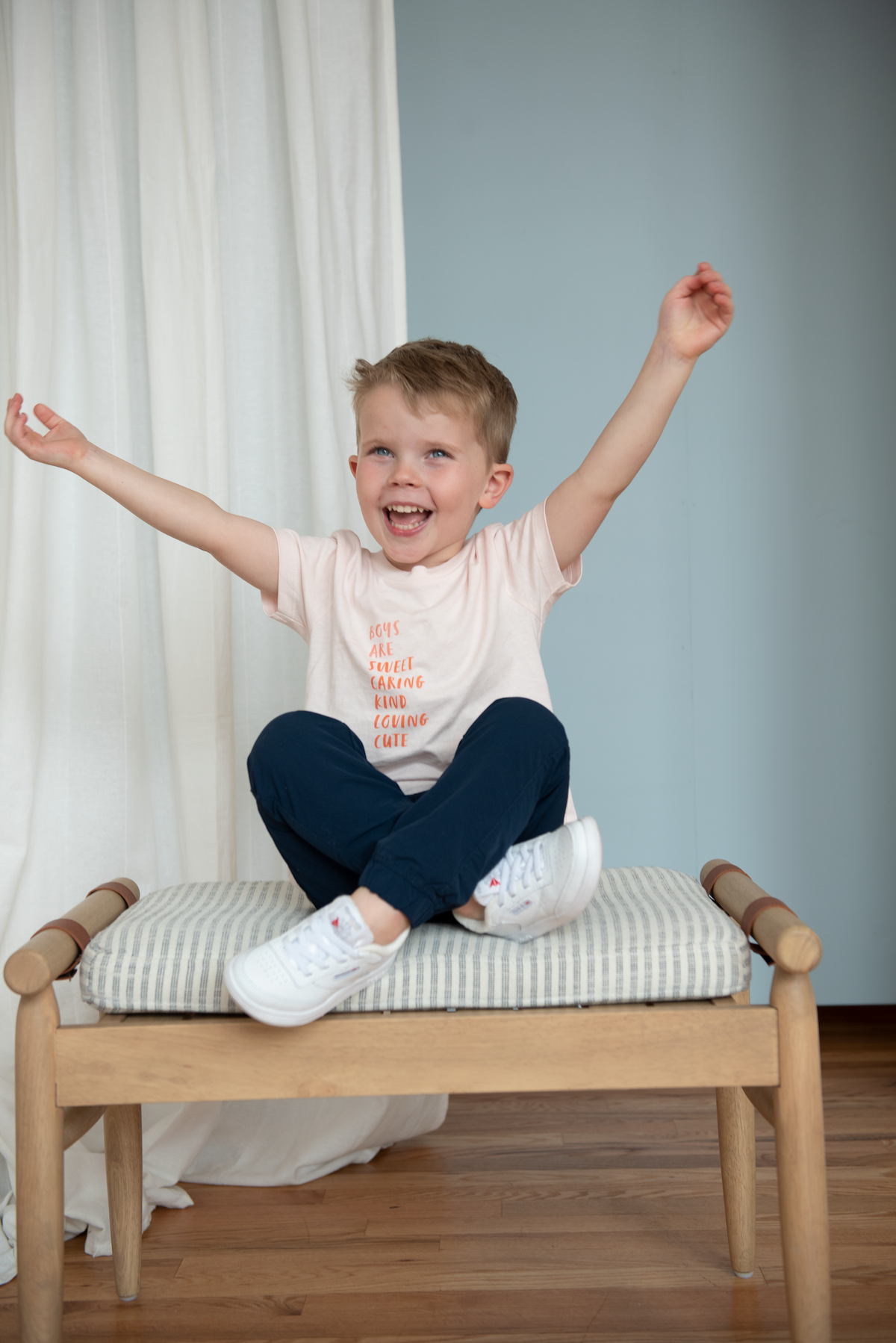 WAWO: What's the most challenging part of running Dress Like a Woman?
DLAW: It's been challenging to get people to understand what Dress Like a Woman means and what it really stands for. We were originally founded to show girls that they can wear and be anything they want, but our mission has evolved to so much more than that! We're inclusive to all kids, regardless of gender or background, and we aim to empower and educate them on all of the possibilities their futures can hold.
WAWO: And what's the best part of running Dress Like a Woman?
DLAW: Being able to inspire kids. Seeing the smiles on their faces when they wear our designs makes us so happy! We also love the excitement of educating kids about their futures by encouraging them to think about what they like and are good at.
WAWO: What inspires you?
DLAW: Helping other people learn and do things they love. 
Over the last year, we've connected with moms on social who have given us ideas for shirts, and we love being able to bring their ideas to life. We welcome new ideas from our followers and customers, and we love the challenge of getting to create something they're looking for but can't find anywhere else.
Additionally, we're inspired by the women in our own lives! They're the everyday heroes to us as career leaders and supermoms, and we want to be a community and resource they can come to for their kids. Plus, we want all kids – the next generation of leaders – to be inspired by the amazing things they can do every day.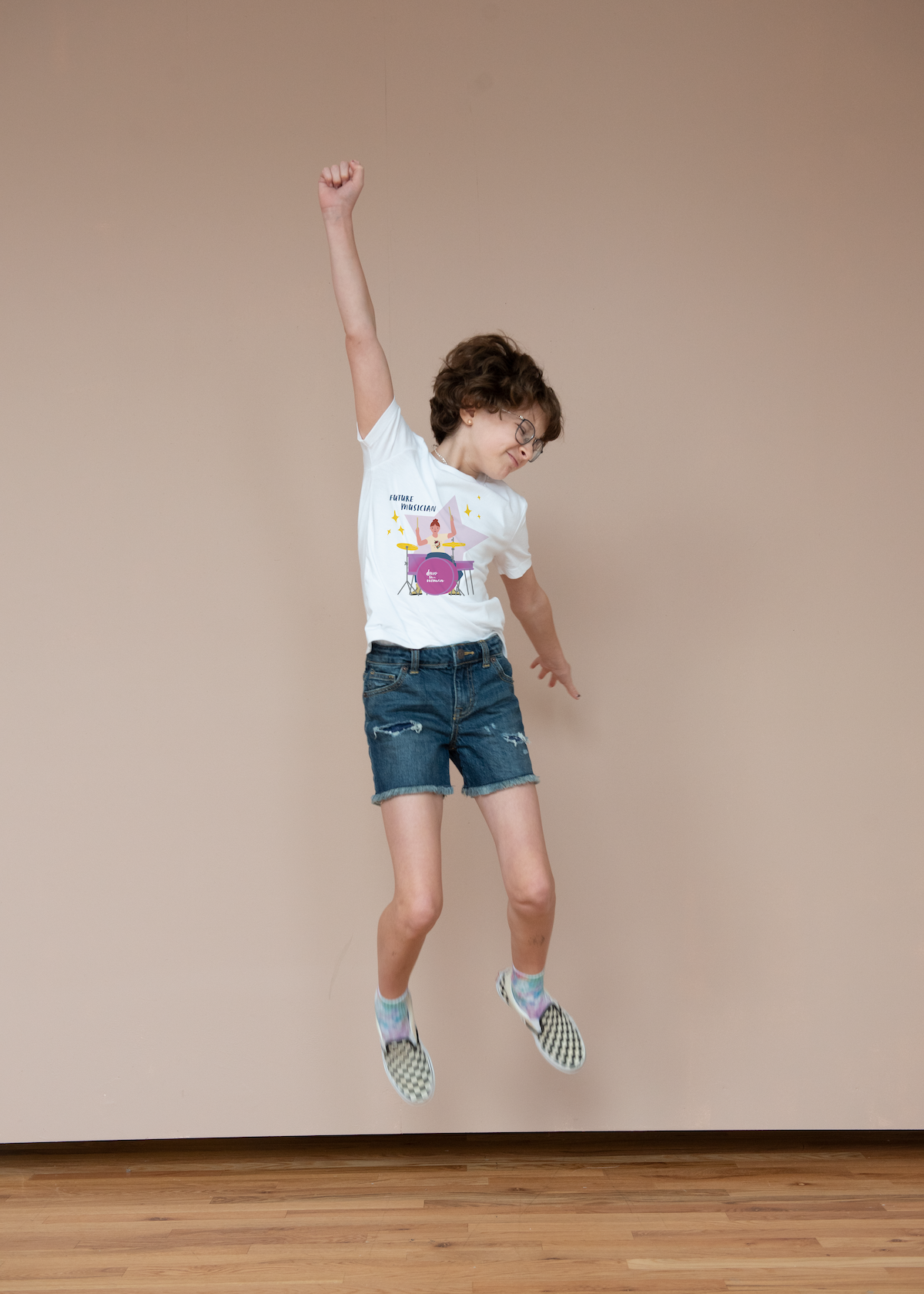 WAWO: Is there anything you wish more kids and parents realized?
DLAW: For kids: don't be afraid to love or try things that are different from what your friends or siblings like. Dare to be unique! For parents: there's not a "right" way forward for your kid. It's up to them to figure it out, but you can arm them with the tools and support to get there.
WAWO: If you could go back and tell the little versions of yourselves anything, what would it be?
DLAW: Don't limit your dreams. Be daring. It's ok to get outside of your comfort zone to build confidence and figure out what really makes you tick.
WAWO: What's in the works for Dress Like a Woman?
DLAW: We actually have two exciting initiatives coming up!
1. We'll be continuing to expand on inclusivity by adding tees and content for boys.
With our "Boys Are…" tee selling so well, we realized that there's plenty of need for breaking gender stereotypes when it comes to boys, too. Our next set of boys' career t-shirts launches in June, and here's a sneak peek at one of the designs: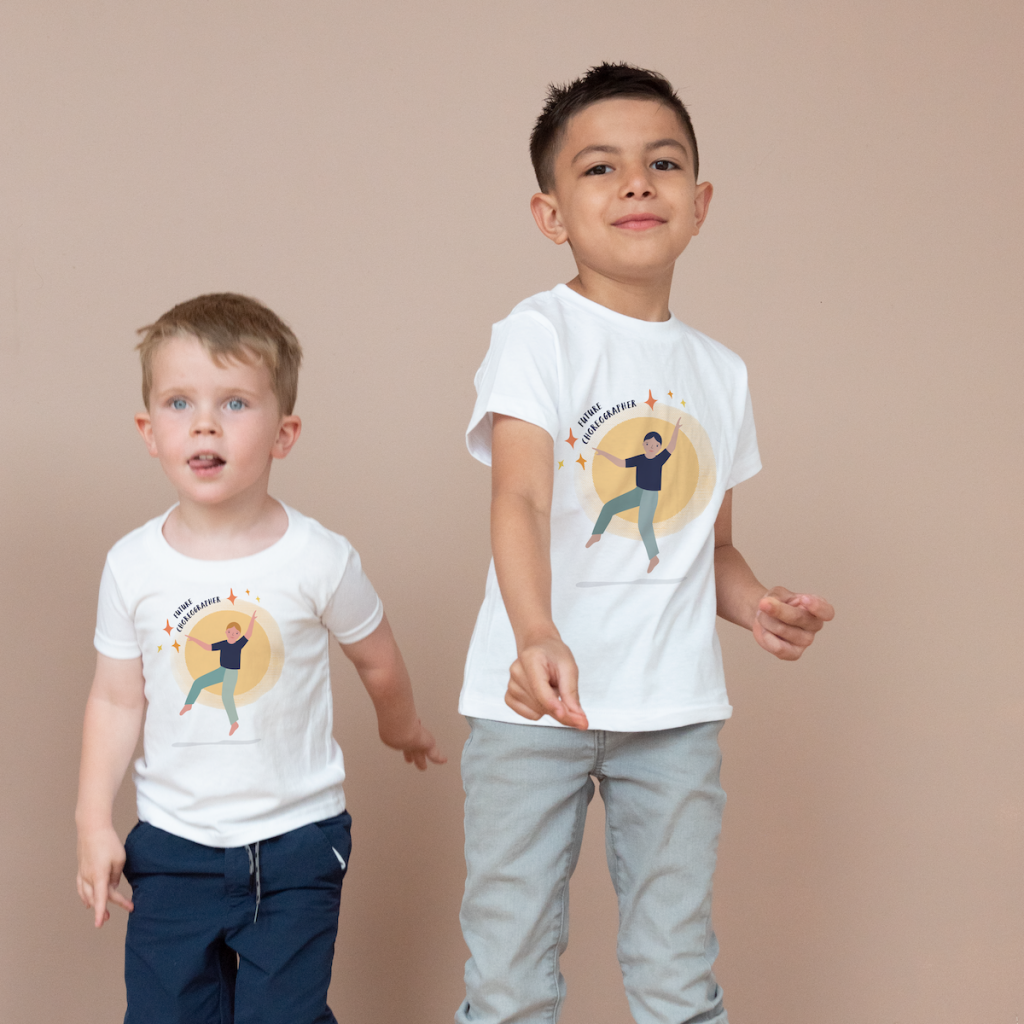 2. We're hosting our first in-person event in Chicago on Saturday, June 25!
We're partnering with two other Chicago organizations, WGirls and HelloBaby, to host a career fair to show kids the variety and possibilities available to them when it comes to their future careers.
There will be 4 stations with activities to teach the kids about different careers, including science experiments, digging up fossils, planting vegetables, and making musical instruments. 
This is a pro-bono event for us and every kid that attends will go home with a career t-shirt of their choice!
When: Saturday, June 25; 10:00 AM – 12:00 PM
Where: HelloBaby in the Woodlawn neighborhood: 600 E 61st Street, Chicago, IL 60637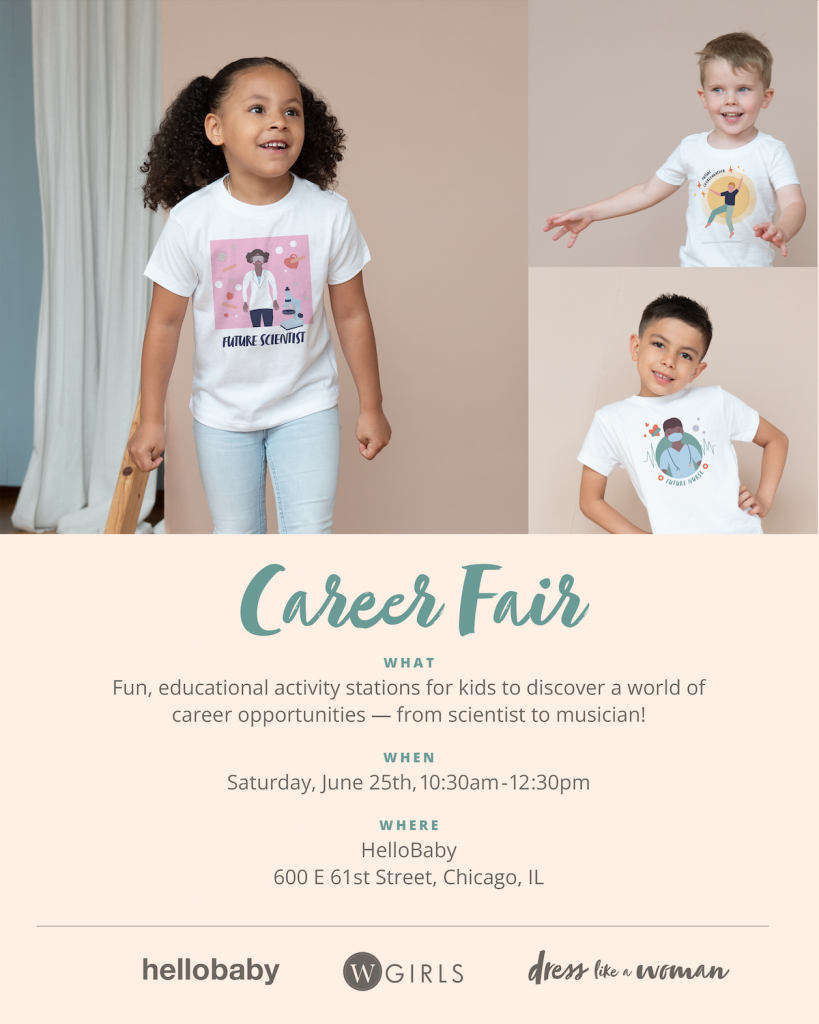 Need a t-shirt, onesie, stickers, paper doll, or coloring book page to inspire a future leader in your own life?
Visit
Dress Like a Woman
to shop now
. 
Want to be the first to hear about new launches and future events? Follow the brand on Instagram
@dresslikeawomanorg
.