WAWO Sisterhood: Grounded Goals – Creating Sustainable + Supportive Change in your Life + Business
January 19 @ 7:00 pm

-

8:00 pm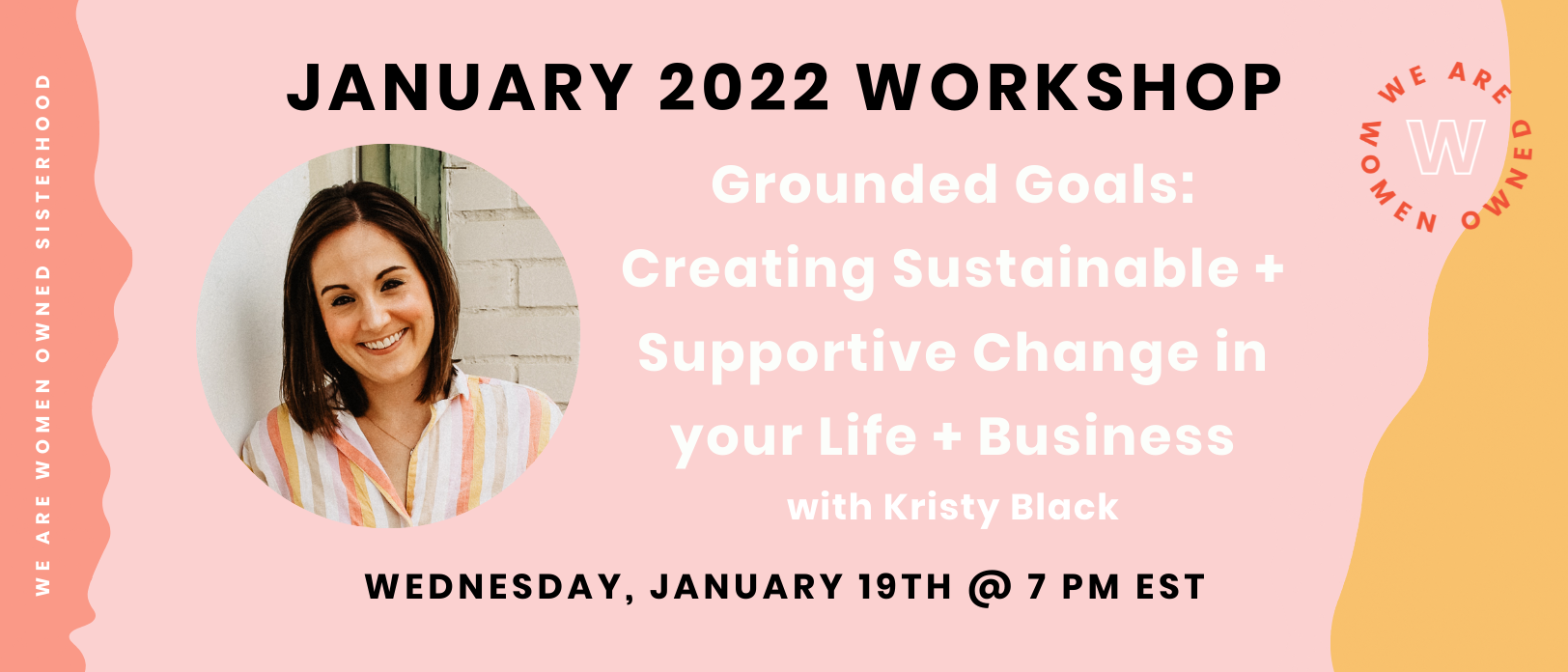 What if goals weren't about idolizing the future, but about celebrating the person you are now as you tackle new challenges?
What if it wasn't about optimizing your time to add more to your plate, but creating more space for more joy and ease?
What if it wasn't about striving for perfection, but honoring the messy progress you make along the way?
The start of a new year can feel like a fresh start. When a new year begins, the societal climate shifts to one of reinventing yourself and chasing lofty goals without a care in the world. By mid-January, the honeymoon period has worn off and things are feeling a bit more clunky than usual.
The good news is, time is a construct and we can add and adjust goals at any time. You deserve goals that feel grounded, joyful and supportive (instead of overbearing and exhausting) and this workshop will give you the knowledge and tools to do just that!
Kristy Black, Founder of Kristy Black Creative, will give us an opportunity to reflect, develop grounded and sustainable goals, and create a more joyful life and business.
Interested in attending this event but are not a WAWO Sisterhood member? Click here to learn more & join us today!