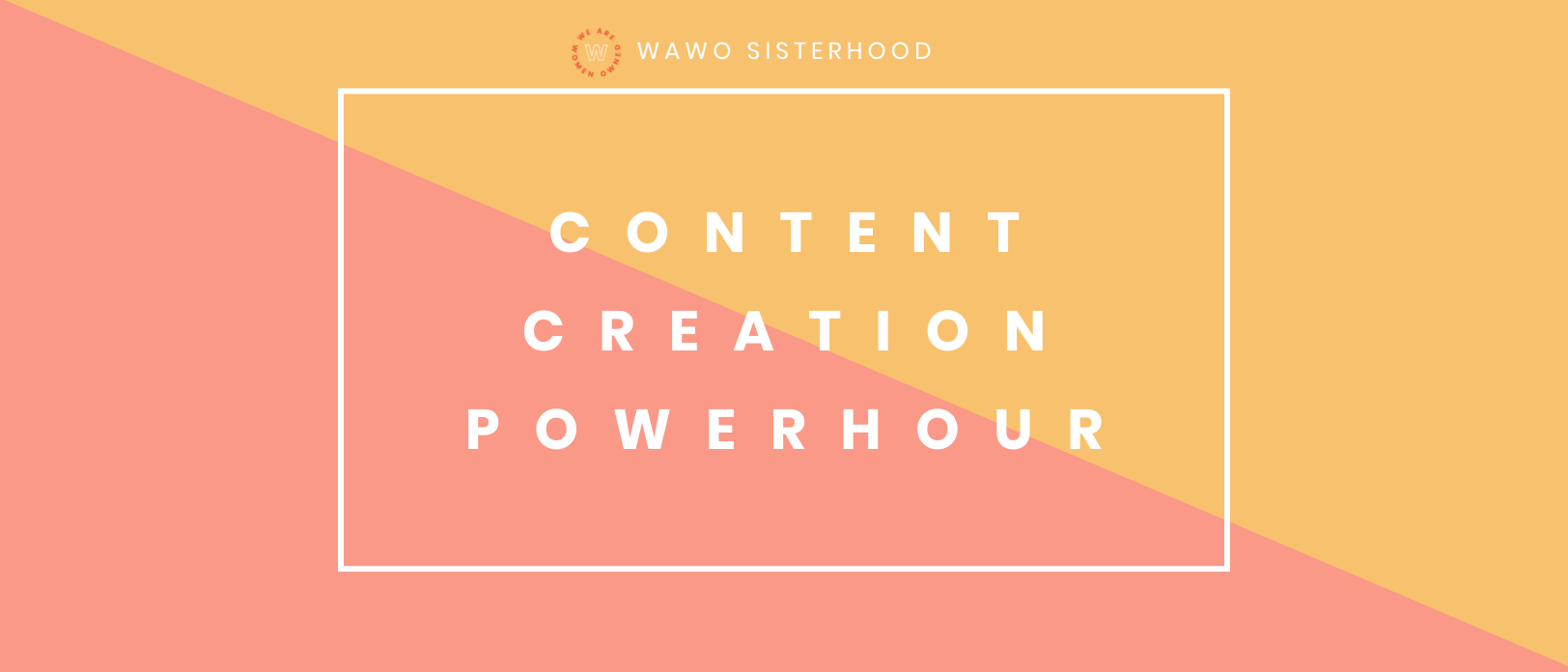 If you find yourself procrastinating on creating content for your business, join us for our Content Creation Powerhour session – this is dedicated time to work on creating social captions, blog posts, graphics, videos, etc for your business with the added benefit of having accountability.
Similar to our virtual co-working session, we'll take the first few minutes of the session to state what it is that we're working on, have a solid hour of working on content creation, and we'll check in with one another before the hour is over to share how the hour went.
Apply to become a member of the WAWO Network today and gain access to all Sisterhood events!