WAWO Sisterhood: 23 Essential Questions to Answer Before You Try to Write
March 2 @ 6:00 pm

-

7:00 pm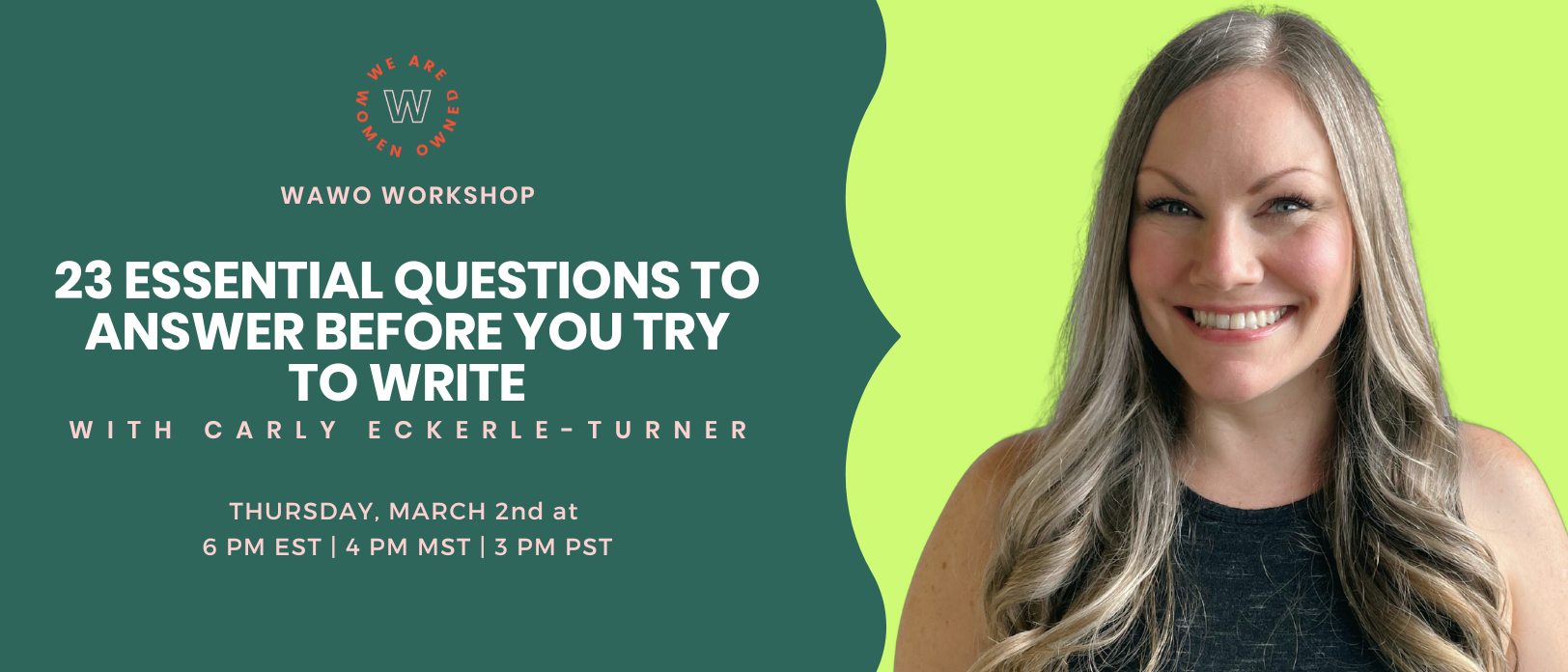 Have you ever sat down to write something – maybe an email, a sales page, or a new page on your website – got 30 minutes in, and started to wonder why writing copy always has to be so dang difficult?
Like really… how are you supposed to show off your expertise and get people excited to buy your thing – all while avoiding BS claims? But also, ya know, not underselling it?
It could be because you're trying to write before getting clear on your answers to a few foundational questions you might not even know exist (don't worry – we've all been there!).
In this workshop, we'll cover those 23 essential questions you need to answer – about your audience, your offer, and you – before those fingers even touch your copy doc.
Apply to become a member of the WAWO Network today and gain access to all Sisterhood events!