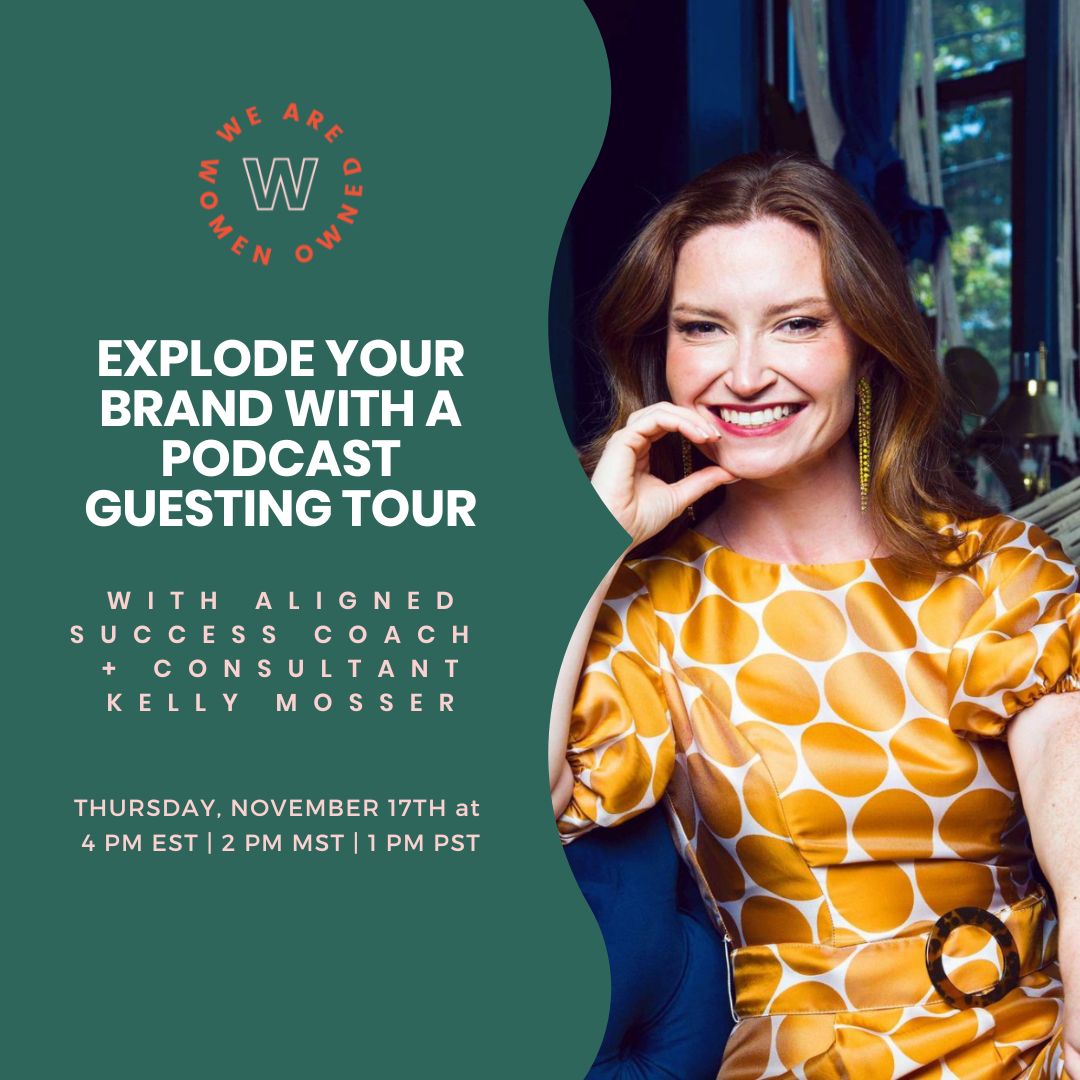 Sick and tired of relying on the Instagram algorithm to get your brand seen by new dream customers?
What if you could connect with 500-5,000 new ideal customers every single week? With Strategic Podcast Guesting, it's totally possible!
In this workshop led by soulful business strategist, Kelly Mosser, you'll learn how to leverage already-built audiences to grow your brand on top podcasts, and how to craft the perfect podcast guest pitch so you can start getting booked right away!
Free event! Register here: https://us02web.zoom.us/meeting/register/tZYrde-urj8uE9NFcxJ9f6lVnsUiVhhSt5dp