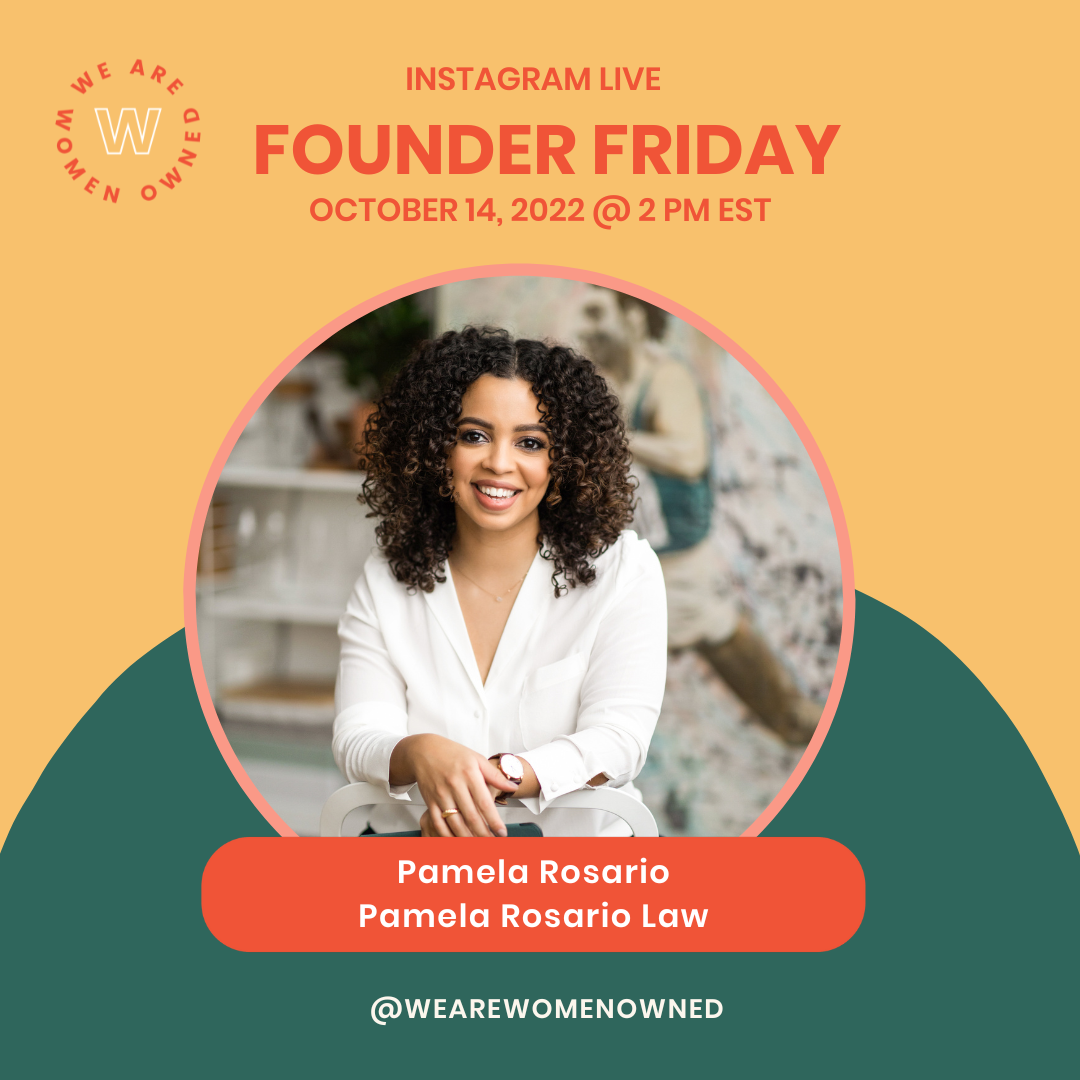 Join us this Friday, October 14 at 2 pm EST (11 AM PST) for our Founder Friday Instagram Live series.
This Friday you'll have the opportunity to hear from the founder behind an amazing business featured on the We Are Women Owned Directory! This week, we'll be chatting with attorney Pamela Rosario, founder of Pamela Rosario Law.
Pamela Rosario Law is a law firm laser-focused on helping creatives & entrepreneurs protect their Intellectual Property via Trademarks, Copyrights, and Contracts.  Tune in to learn more about Pamela, what inspired her to become an attorney and start her own practice, the importance of copyrights, trademarks, and more within your business, and what offerings you can expect this fall!
Check out our Instagram bio to set your reminder! We'll see you this Friday ❤️