Cookies For A Cause Is Not *Just* A Cookie Business, It's A Movement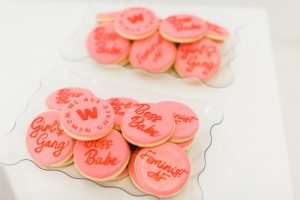 What began as a passion project to decompress and express creativity has become a movement to "bake the world a better place." Cookies for a Cause is small but mighty and is creating change, one cookie at a time.  
Its decorated cookies have been designed for various clients, whether it be an expecting mom who's planning a baby shower, corporate events, or our very own We Are Women-Owned Pop-Up events.
By working with or buying from Cookies for a Cause you're part of a movement that resists injustice and supports civil rights, gender equality, environmental protection, and more.
This National Cookie Day, we're celebrating CFAC with an in-depth interview featuring co-founder Liz Rosado. Learn how she balances her full-time law career with her side hustle.
Alexis Damen: Tell us about yourself and your background, what were you doing before you started Cookies for a Cause? Also, what inspired you to take the leap?
Liz Rosado: I'm a lawyer by day and a baker by night. I've been making decorated sugar cookies since law school. It was my creative outlet and a way to de-stress during final exams. For the last eight years, I've been a corporate lawyer, first practicing at a top New York law firm and now at a prestigious investment bank. At my day job, I work on high profile IPOs and securities transactions, and I bake in my spare time, running Cookies for a Cause with my co-founder and friend, Alex.
After the 2016 election, I was devastated, to say the least. As a woman of color and a child of immigrants, the statements and policies of the current administration are particularly personal. So I was searching for a way to do something tangible and effect some positive change. I teamed up with my friend Alex, and we started Cookies for a Cause to "bake the world a better place."
We donate a portion of all cookie sales to organizations that support the values that we care passionately about: love of country, respect for our differences, protection of the marginalized, equal rights (and pay!), communities safe from gun violence, and a healthy planet.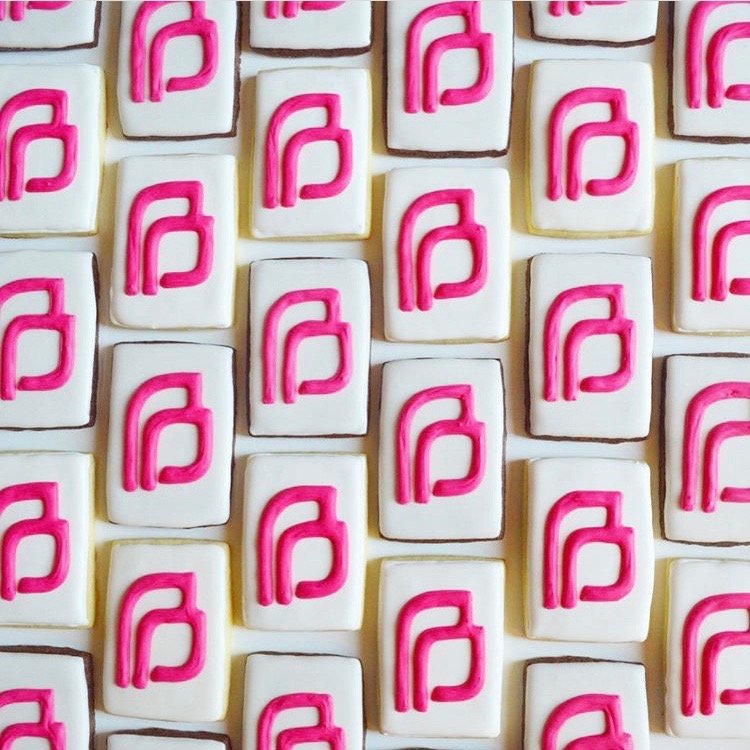 AD: Can you tell us more about the causes you raise money for?
LR: We contribute to causes that are politically relevant, and also align with our desire to help others. CFAC primarily donates to four organizations: the ACLU, Planned Parenthood, the Natural Resources Defense Council and the International Refugee Assistance Project. We chose these organizations because they embody the values that we care about and because they are the frontlines, helping effect change in real, concrete ways. From time to time we also turn our attention to other important causes. We've made donations for hurricane relief efforts after Hurricane Maria devastated Puerto Rico (where I was born and have a lot of family). I'm also very proud of the work we've done to fundraise and draw attention to the issue of gun control. It can be challenging to tackle the divisive problems, but we always try to focus on the positive and engage people on the tangible actions we can take to live up to our American exceptionalism.
AD: You also offer customers the option to choose a charity that you will donate to, what prompted this decision?
LR: There are a lot of great organizations that support the values we're passionate about, so we try to sprinkle the love where we can. We always reserve the right to vet the organization because we want to make sure it aligns with our values, but it's also important to us that our clients feel empowered by their purchase, so we accommodate requests where we can.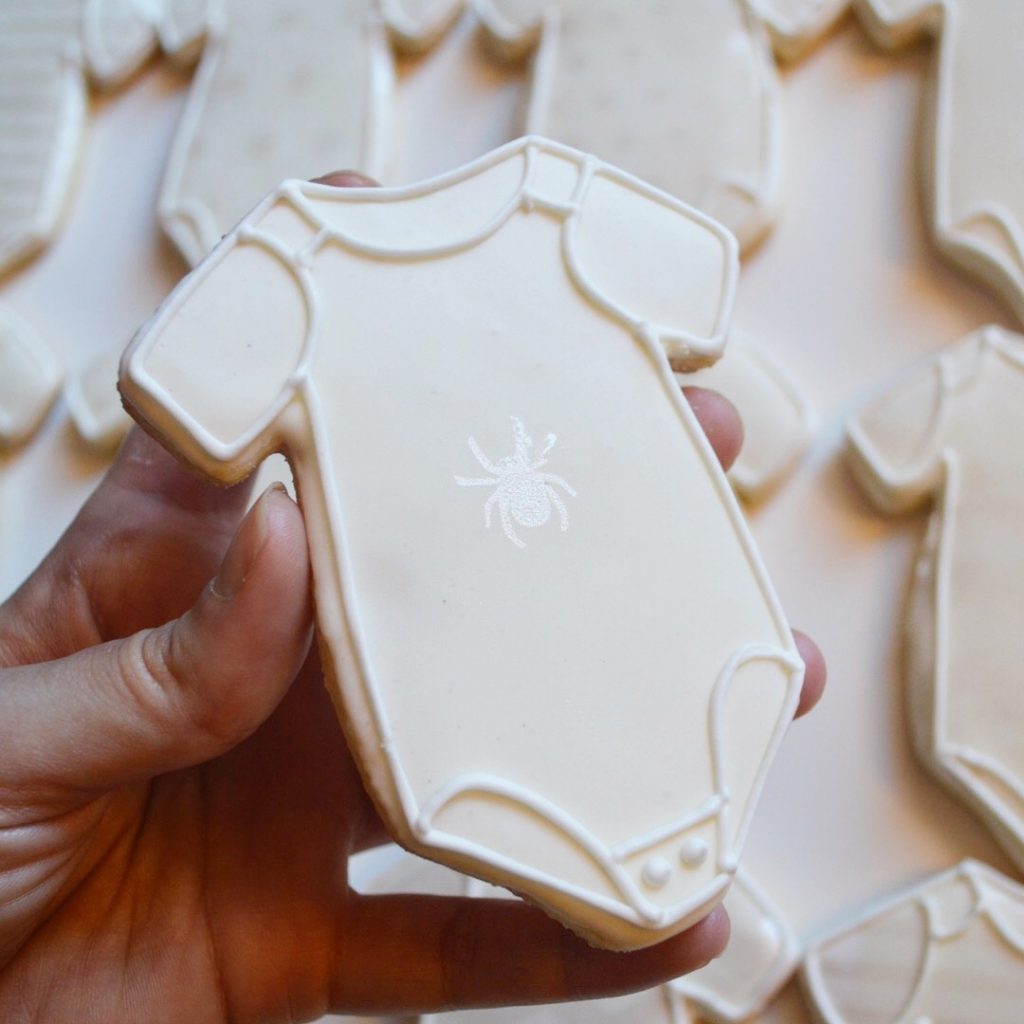 AD: Can you tell us about your cookie design process?
LR: It usually starts with an idea from the client, sometimes from an invitation or the party theme. Some clients have a particular design in mind (like a logo), and others give us more artistic freedom. My favorite was the client who ordered cookies for a baby shower, and her only request was: "Spiderman-themed cookies since they refer to the baby as Spiderman. What do you think?? I think it'll really make them laugh!". So I came up with a design that met the client's request and also fit the overall baby shower theme. Nailed it!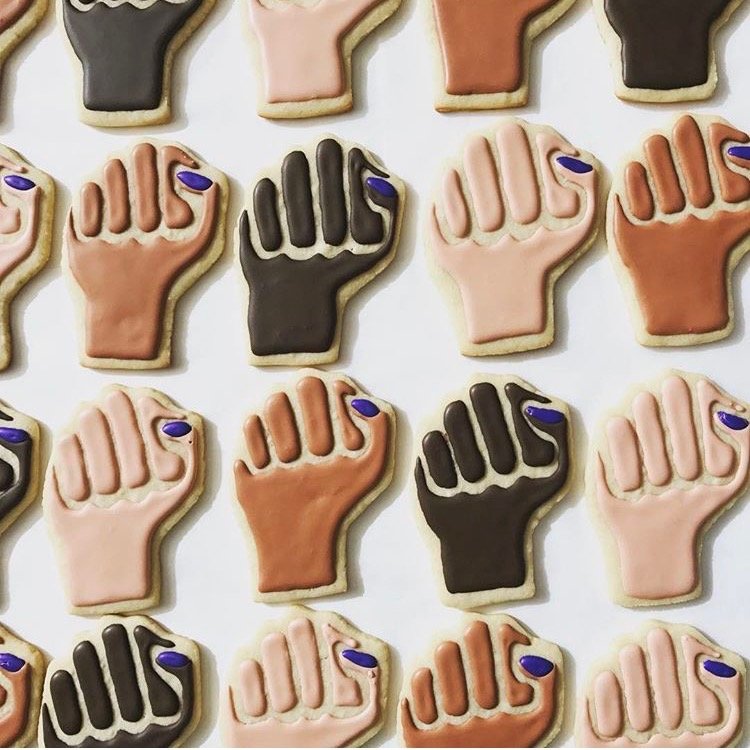 AD: Where do your cookies get made? Do you personally make them?
LR: Our cookies are truly homemade! We operate with a "cottage food" license that permits the sale of certain homemade baked goods. So my tiny kitchen (in my tiny NYC apartment) is where the magic happens.
AD: What is your favorite cookie?
LR: My favorite cookie is our signature "resistance" cookie. It's a perfect encapsulation for what CFAC is all about – it's not *just* a cookie business, but part of a larger movement that resists injustice and supports civil rights, gender equality, environmental protections, and more.
AD: What strategies do you use to build your brand awareness and engage your community and following?
LR: I wish there were a formula to this, but so far I've just tried to focus on having meaningful engagement with our followers and clients. I'd rather have a smaller following that aligned with our vision, than sacrifice my values for a broader audience.
One way we foster this kind of engagement is to partner with other organizations and communities that share our values, like Cherry Bombe magazine and Planned Parenthood.
AD: What types of workshops and events have been most successful for you?
LR: We've had some great opportunities open up to us through the wedding industry. A lot of modern couples want to have a charitable component to their wedding, so it's a natural fit to have Cookies for a Cause as their wedding favor. We've been able to team up with great wedding planners like Color Pop Events, Modern Rebel, and Together Events — who are helping the wedding industry become more inclusive, diverse, and progressive.
AD: What is your retail and wholesale footprint? Do you sell only B2C or also B2B?
LR: Our footprint is relatively small because both Alex and I have pretty demanding day jobs. So we don't have as much time as we'd like to dedicate to growth. But this also means we can be more selective about the projects that we take on, which helps ensure that we keep our brand focused and aligned with our values. We do mostly B2C, but some B2B as well, especially around the holidays with corporate gifting.
AD: What has been most surprising and challenging for you during the process of starting a business and now growing it? How have you overcome these obstacles?
LR: CFAC started as a fundraising vehicle, and I've sort of stumbled into entrepreneurship. I'm also a self-taught baker, so there's always a new challenge to tackle! Everyday I'm learning something new about business and baking. I'd say the biggest challenge I face is juggling a full-time job with a "side hustle." There are nights where I'm on conference calls for work while pulling cookies out of the oven! I always wish I had more time to devote to CFAC and often have to turn down opportunities because, let's be real, I CAN'T do it all. I try to focus on the positive, like the freedom to turn down projects that don't align with our mission.
AD: What advice do you have for fellow retail and ecommerce entrepreneurs?
LR: I have two guiding principles. First: community over competition. I'm a part of the Rising Tide Society and am grateful for the lessons learned from this community, who are so willing to share their business know-how, tips, and connections. I do my best to pay it forward, especially to other women-run businesses. Starting a business can be scary and lonely, so finding a community of like-minded entrepreneurs makes it easier to get through the "lows" and celebrate the "highs."
Second: just do the thing. If you're passionate about an idea, don't hesitate to give it a shot just because you don't have the knowledge or the connections. Jump in and figure things out as you go along. There will be failures, but that's also when you'll learn the most. For example, when Alex and I started Cookies for a Cause, we didn't have a clue about New York food laws (guess what, they're complicated!). However, we didn't let that hold us back. We dove in and learned all about the relevant licenses and exemptions, and ultimately found the approach that best worked for us. We're still learning!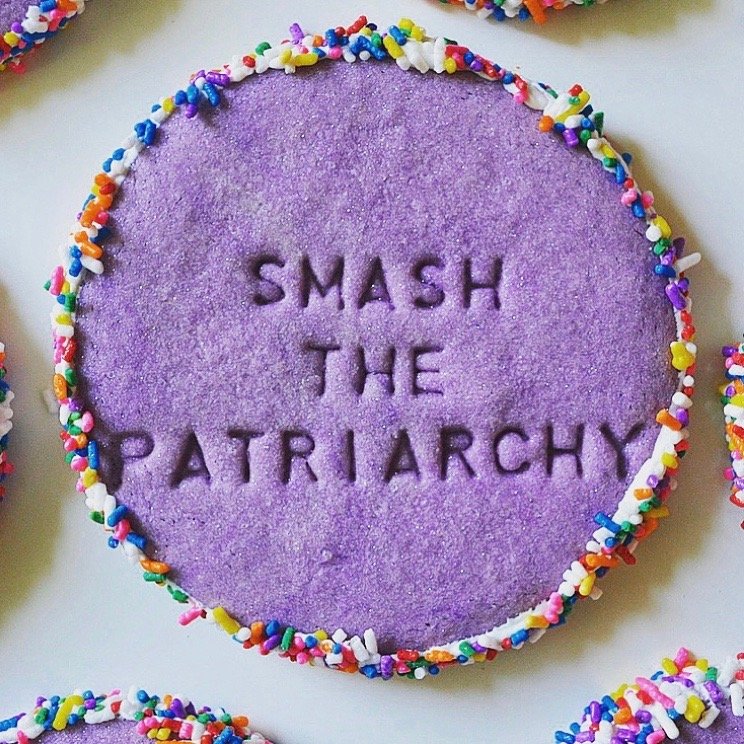 AD: What has been your best-selling cookie so far?
LR: Our most requested cookies are our "resistance" first cookie, our Planned Parenthood cookie and our feminist cookies (which have sayings like "Girl Gang" and "Feminist AF" and which we originally made for a WAWO event!). It's no surprise that these are our top sellers since they so closely align with CFAC's mission.
AD: December 4th is National Cookie Day, how are you celebrating?
LR: Baking, of course! And definitely eating cookies.
AD: How do you measure success?
LR: My mantra is "bake the world a better place," so I measure success by asking if I'm making a positive impact on the world around me, starting with family and friends, then my community, then my country, and then the world at large. When I say "impact," it doesn't have to be something big. Small changes can have ripple effects, so I do what I can, with what I have, where I am.
AD: When you're not building your cookie empire, what are you doing?
LR: Lawyering. When I'm not lawyering, I'm usually watching movies. My husband and I are big movie fans and actually got married in a movie theater at the Museum of the Moving Image.
AD: What's next for Cookies for a Cause?
LR: I'd love to put out a cookbook so that other home bakers can channel the power of edible activism. Hey publishers, hit me up!
AD: Anything else you'd like to share?
LR: Be kind to yourself. Being an entrepreneur is a huge undertaking, and it's hard not to compare yourself to others who have more "success." Know that each day is an opportunity for progress and there are lessons to be learned, even in failure. No one has the perfect game plan for running a successful business, so stay passionate and focused.
Do you own a business that raises money for a charitable cause? Tell us about it in the comments below!