Burgundy Fox Disrupts The Lingerie Industry With Its Size-Inclusive Subscription Ecommerce Business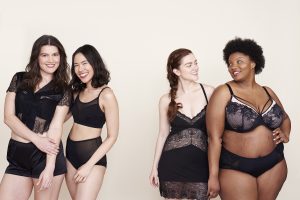 The subscription ecommerce market has grown by more than 100% a year over the past five years including products from various categories such as razors, feminine products, and vitamins to name a few.

Creating a great end-to-end experience for your customers is crucial in the subscription box business. It's important to take a step back and understand the journey your customers make and how they navigate touch points as they move through the customer conversion funnel.

If you can anticipate your customer's expectations and needs during each point in the journey, it can help you understand what is and is not working. A better grasp of your customer's journey can help you prioritize improvements to your user experience and fix issues for the best end-to-end experience possible.

We turned to Leslie Wong, founder of Burgundy Fox — a size-inclusive lingerie retailer, and lifestyle brand — to learn more about how she started and is now growing her subscription ecommerce business.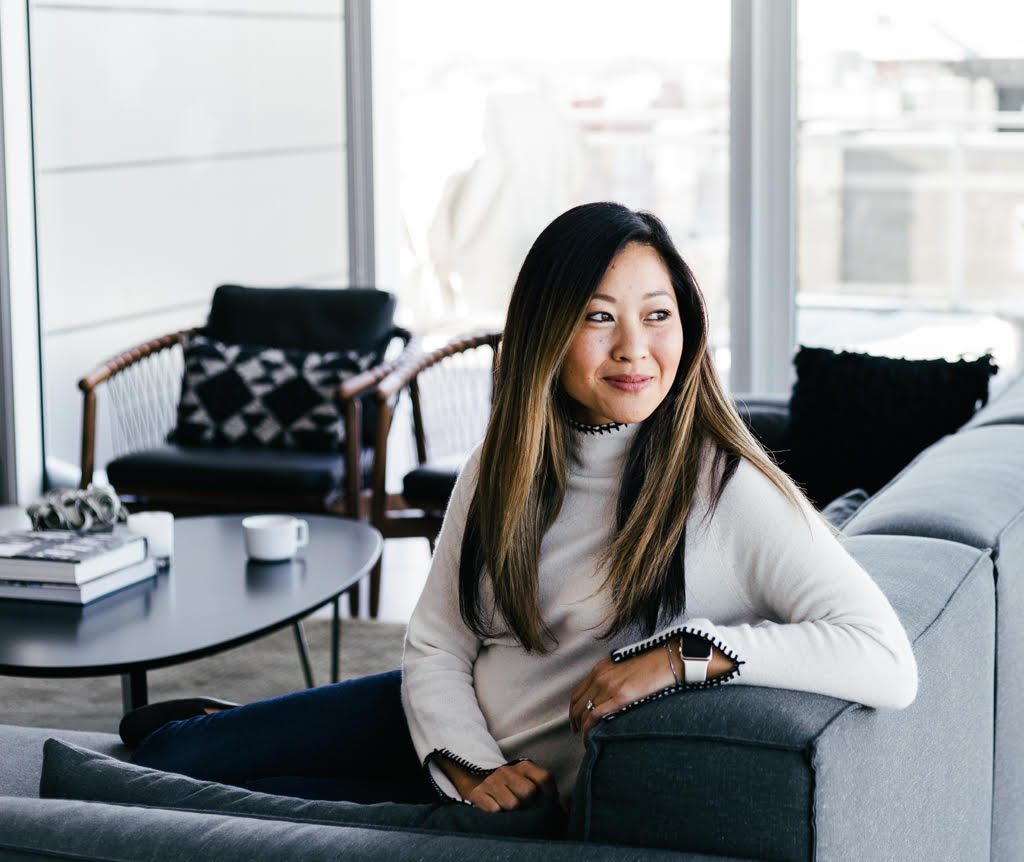 Alexis Damen: Tell us about yourself and your background, what were you doing before you started Burgundy Fox? Also, what inspired you to leap?

Leslie Wong: Hi WAWO friends! I'm the Founder of Burgundy Fox. Prior to launching Burgundy Fox in 2017, I led partner marketing initiatives for a technology platform used by creative entrepreneurs. Before that, I worked in the wedding and event industry for several years as an event designer and coordinator. I've always been an intrapreneur and entrepreneur, creating ideas from scratch and leading them to fruition.

Burgundy Fox was by no means my first business idea, but it's the one that finally grabbed hold of me and said "build me! I need to be built!" Going lingerie shopping, I realized how broken and antiquated the experience was. Doing more market research, I learned that many other women felt the same way. The highly intimate encounter was intimidating and not inclusive of all women in terms of both advertising and merchandising.

I recall struggling with my weight and body image when I was 10 years old. Lack of representation and a dominant male lens in media has everything to do with why I was in a decades-long battle with my body. I know so many women who went through and are going through the same. The opportunity to help change that and grow the presence of body-positive content in mainstream media was too important (and too exciting) to pass up.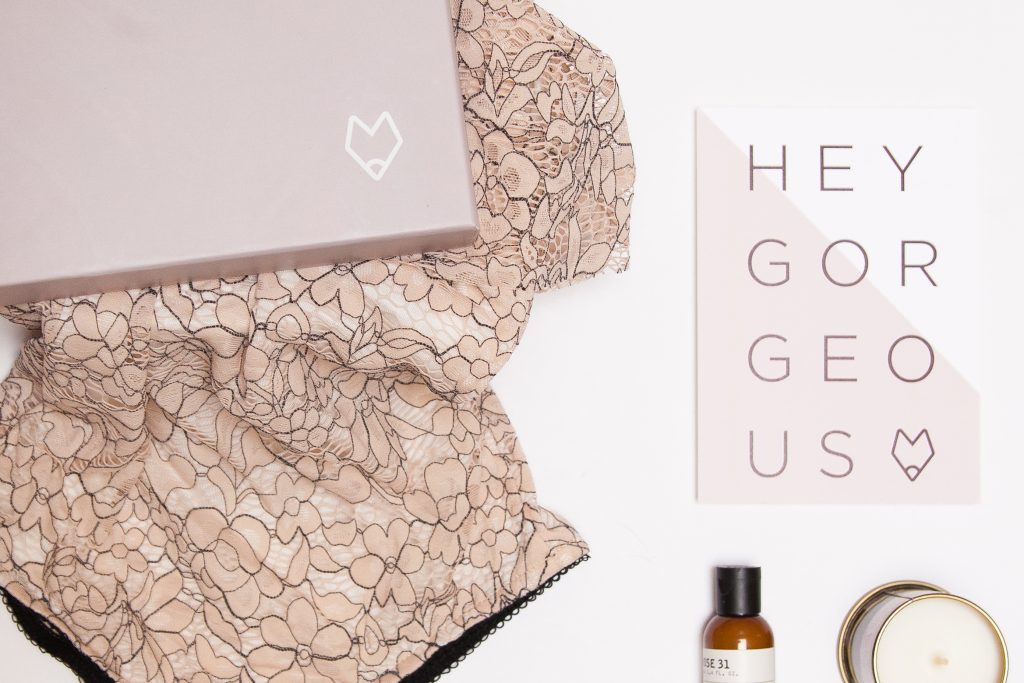 AD: How did you come up with the name Burgundy Fox for your business?

LW: I was brainstorming with a friend and throwing out ideas. She asked me a ton of questions including, "what's an animal that represents your brand?" Fox was an obvious choice because a fox is quick-witted, frisky, resourceful, ferocious at times, and still cute! We thought of colors that represented the brand, and as soon as I said "burgundy" (the color nail polish I had on at the time), I knew. Burgundy is a strong, elegant and rich color and the name rolls off your tongue. There were other contenders, but Burgundy Fox made people smile when they said it. They could spell, remember it, and the domain name was available.

AD: What are some of the challenges that you face as a subscription-based retailer?

LW: Wow, there are many! Let me unpack ?. As a consumer-facing business, especially a newer one, you are constantly working for eyeballs, credibility and customer obsession. Also known as the "know, like, and trust" factor. But in this day and age, the ante has been UPPED.

Thanks to technology, launching a brand has become easier than ever. While maintaining growth and relevance amongst your customer has become harder. Tactically speaking, it's challenging to balance your resources (time and money) between paid and organic growth as a bootstrapped company. Bootstrapped meaning, our entire company expense is driven by profit, not investor capital.

As the company has grown a lot since we started, I find myself focusing more on the company's operations. When that happens, the challenge is making sure we're still investing in the brand and driving value for customers and the community of people who follow us for our mission.

I started this company to create something different, to serve those who feel underserved and to make a lasting statement — not necessarily to manage day-to-day operations of a subscription business. That being said, I often check my personal fulfillment levels to ensure I'm doing the right thing with my energy and strategically with the brand. Checking in with myself has challenged me to prioritize, hire, and delegate consciously. That process in itself is a never-ending challenge.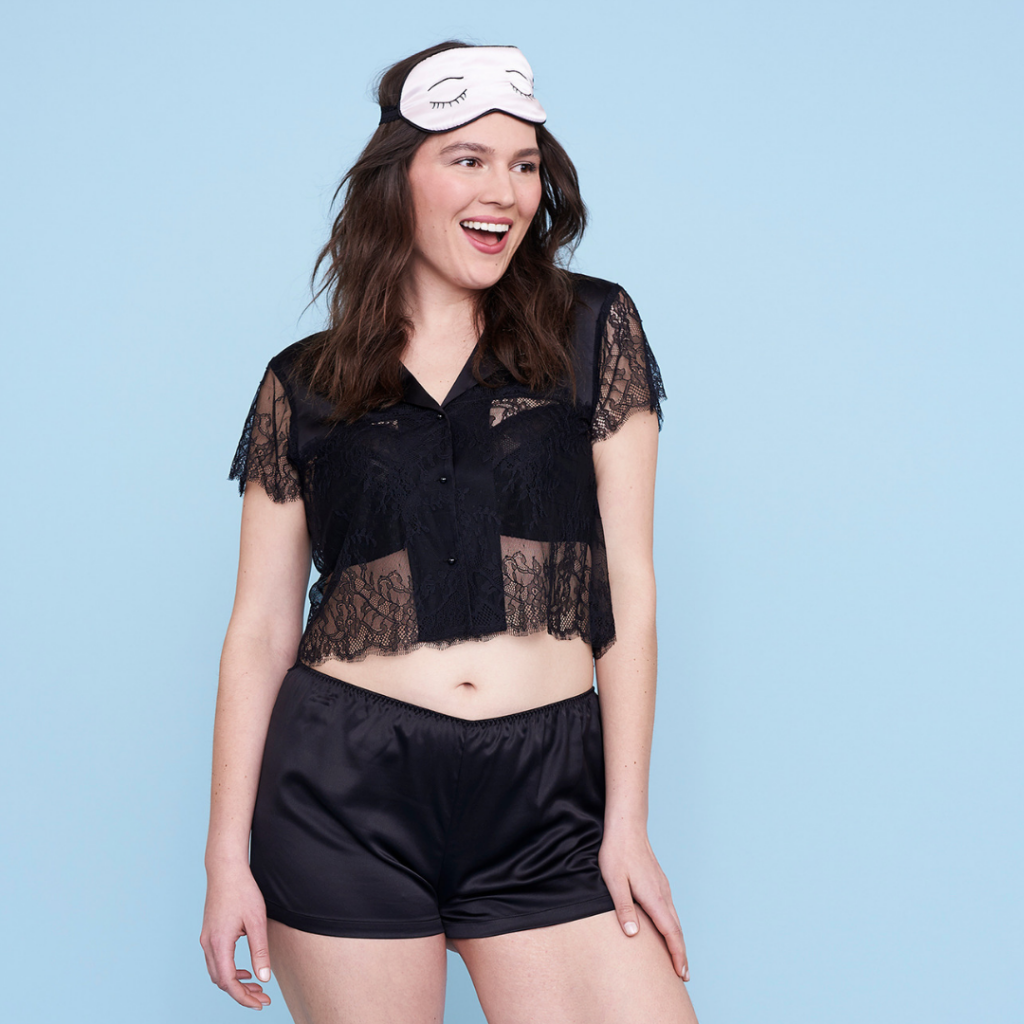 AD: Do you only offer subscription-based shopping options?

LW: Nope! We offer one-time box options too. One time purchases are ideal for special occasions like an anniversary, a birthday, or a honeymoon. We just rolled out a Bridal Box which has bridal lingerie and a bunch of curated self-care gifts with a bridal spin like Nippies premium 'pasties' for those low-back, low-front dress moments around your wedding, AZA Beautiful's non-toxic nail polish in 'Put A Ring On It', Woo More Play's organic coconut love oil, and more goodies. Combining bridal lingerie in any size and style with fun beauty and lifestyle items in one box (without any shopping required) makes this the ultimate gift for a bride. Look out for more themed Gift Boxes like this for other major moments in a woman's life.

AD: What criteria do you use for curating brands to feature on your site and sell in your boxes?

LW: When I started the company, I was over buying itchy push-up bras and underwear that faded and fell apart after a few washes. I created Burgundy Fox for the person who wants to level up without breaking their budget. Thinking about our customers has informed a lot of our brand and of course, what lingerie brands we decide to carry in Burgundy Fox.

Our customer cares about quality, style, and holistic wellness. We curate natural self-care and beauty products that get made without harmful chemicals or testing on animals (and love that WAWO does, too!) We gravitate towards working with brands that are doing business consciously, whether through their manufacturing practices, give back programs, or zero waste packaging.

As far as style, we like to keep things modern and a little unexpected. We know that you can get a run-of-the-mill bra anywhere, so we strive to curate the items you might never see on a rack or online. Like, a stunning seasonal pattern, special embroidery, or a mix of both that'll make you giddy to wear it under your clothes. Many brands create collections that buyers don't gravitate towards because they might not be mainstream enough for retail. When we see something exceptional at markets, we get beyond excited to showcase that designers work. These lingerie designers are like artists, and every collection has a story.

We seek out these values across any size range and are elated that more and more brands are broadening their size range within an entire collection. There's still a way to go. Of course, there are major implications and resources required to add new sizes and do it right, but we see that brands are listening and evolving. We do, however, appreciate brands that cater to niche markets too. They do the work to understand the needs of that consumer intimately. As a retailer, our focus will always be on serving our customers with the best lingerie that'll make them feel amazing, first.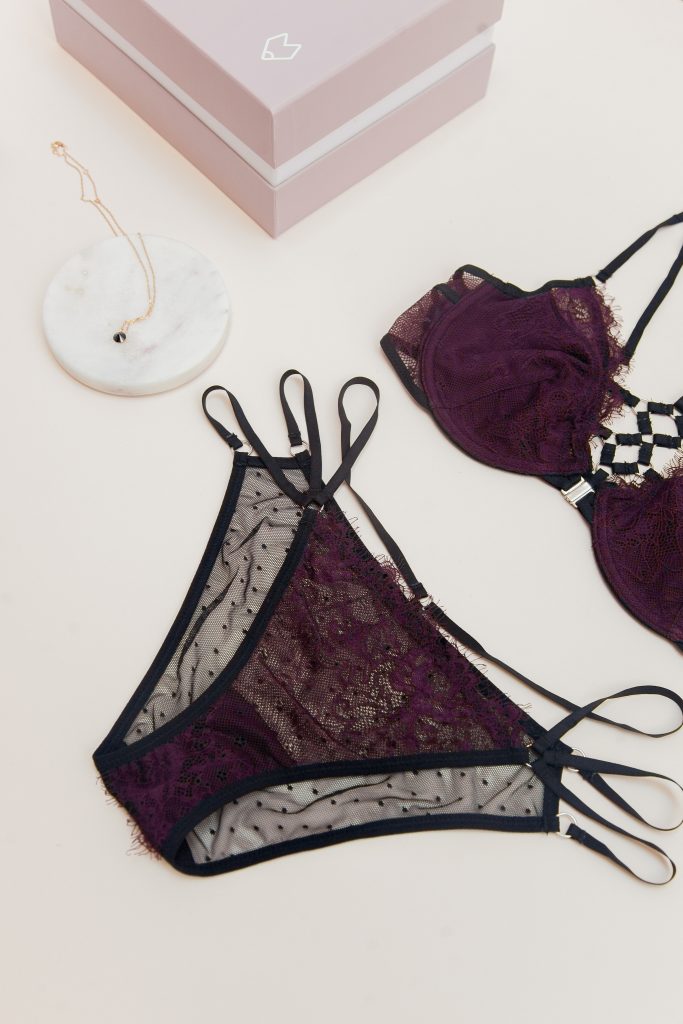 AD: Could you share a bit about how you personalize your subscription boxes to each customer?

LW: Our customers complete a detailed, 30 question Style Profile which allows us to understand what they are looking for so we can personally curate items for them on an on-going basis.

Our questions range from style and silhouette preference, bra padding (medium, light, and none), what brought them to Burgundy Fox (new sleepwear, items to enjoy with their partners, a boudoir photo shoot, etc.), the colors they love, their skin tone, whether there are certain materials they want to avoid, and more. Of course, we leave space for them to share anything they want with their Stylist. These notes are often very detailed, and we love that because it helps us get an even clearer picture of their wants. The goal of Burgundy Fox is to not exclude or put anyone in a box when it comes to style or size — it's lingerie without limitations.

AD: What's your favorite lingerie style to date that you've stocked?

LW: That's like asking which child is your favorite! I can say that I now have a completely overhauled pajama and lingerie collection since launching Burgundy Fox and I wear brands we've stocked, daily. I have a pretty simple style most of the time. For basic underwear, I swear by Blush and On Gossamer. I love my PJs and rotate between Addiction, Splendid, Midnight Bakery, and Linda Hartman, depending on weather and mood. I live in bralettes, especially CLO Intimo and I can't wait to get a Madalynn Intimates bra, soon. For special occasions, I've collected some cute sets, chemises, and bodysuits by Only Hearts and In Bloom by Jonquil. They are totally my style — comfortable, a little romantic, approachable but still intriguing.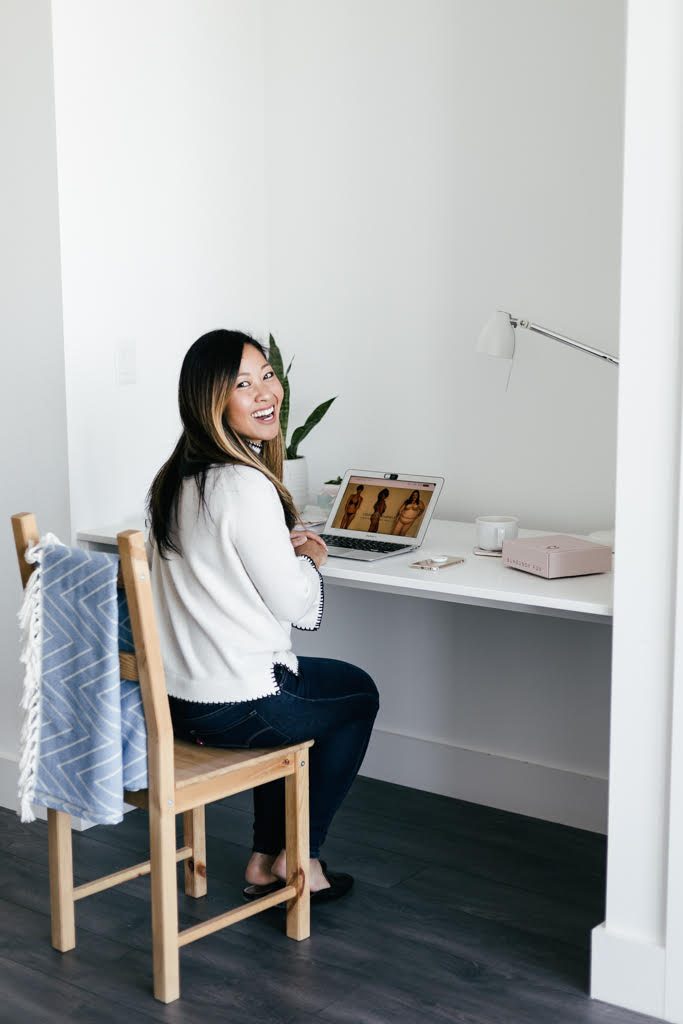 AD: What strategies do you use to build your brand awareness and engage your community and following?

LW: I invested heavily in content marketing when we started. It helped grow awareness and a following that subscribed to the brand, in addition to the product. You will engage your audience by creating value for them. Though it's time-consuming, it's worth it. Content marketing and SEO (blogging, guest blogging, pitching, getting your content shared with backlink's, and podcasting) will always play an essential role in our marketing strategy.

AD: What has been your most successful strategy for driving traffic to your ecommerce site?

LW: I think it always starts with a strong visual brand and voice. We went for nearly a year before doing any paid marketing on Facebook and Instagram and grew 40% month over month. Paid marketing is an obvious answer, but if you don't have a marketing budget to afford consistent advertising, you can still get traffic going to your site without it.

Creating a brand presence on Instagram drove nearly all our traffic in the beginning and still is in our top three sources of organic traffic. Partnerships can be a very powerful driver of consistent, high-intent traffic if you find partners who are engaged with consumers that really need and want your product. Again, it helps to forge partnerships when you've created a brand and mission that's compelling. You can make connections with brand partners by cold-emailing, sending DM's, or by joining communities (offline or online) such as Facebook groups where you can contribute and build relationships.

Getting mentioned in a credible blog or publication is a significant SEO boost and has proven to be a consistent driver of traffic and sales. In the past, we've seen higher ROI from very niche publications. It's not always about volume but the publisher's connection to your ideal customer.

It's a good idea to add an email capture so you can market to those people who visit your site from an article. Paid retargeting campaigns are effective, but so are well-constructed emails.

AD: What do you think are the key factors to create a great end-to-end experience for your customers?

LW: I think an incredible end-to-end experience begins with a moment that sparks curiosity or delight. That could be an ad or Instagram post with an image that catches your attention or a friend raving about their latest box.

Having a website with a smooth user experience is key. Customers should be able to easily accomplish what they came to do on your website.

Packaging has always been an important factor of the business, and is no longer the means of how you'll transport goods to your customers, but it's an opportunity to provide them with an experience. A lot of attention has been paid to packaging since we started and it's evolved throughout the years, too.

Packaging will be different for every company depending on the values they possess and share with their customers. For instance, eco-sustainability and minimalism has influenced changes to our packaging design. The idea that every box should feel like a special gift has remained constant in our packaging.

Delivering personalized customer support is probably the biggest opportunity for ecommerce companies to provide a winning end-to-end experience. As a consumer, feeling like you have real people going above and beyond to help you is so important and it does create loyalty.

On the other hand, allowing your customer the freedom to personalize their service is important as well. If the customer doesn't need to rely on a person for support to do things like update their Style Profile, skip a delivery or put their subscription on hold, offering the option to do it themselves can be the better experience.

Ultimately, it's all about creating experiences that are even better than expected, and showing genuine care for your customer's happiness.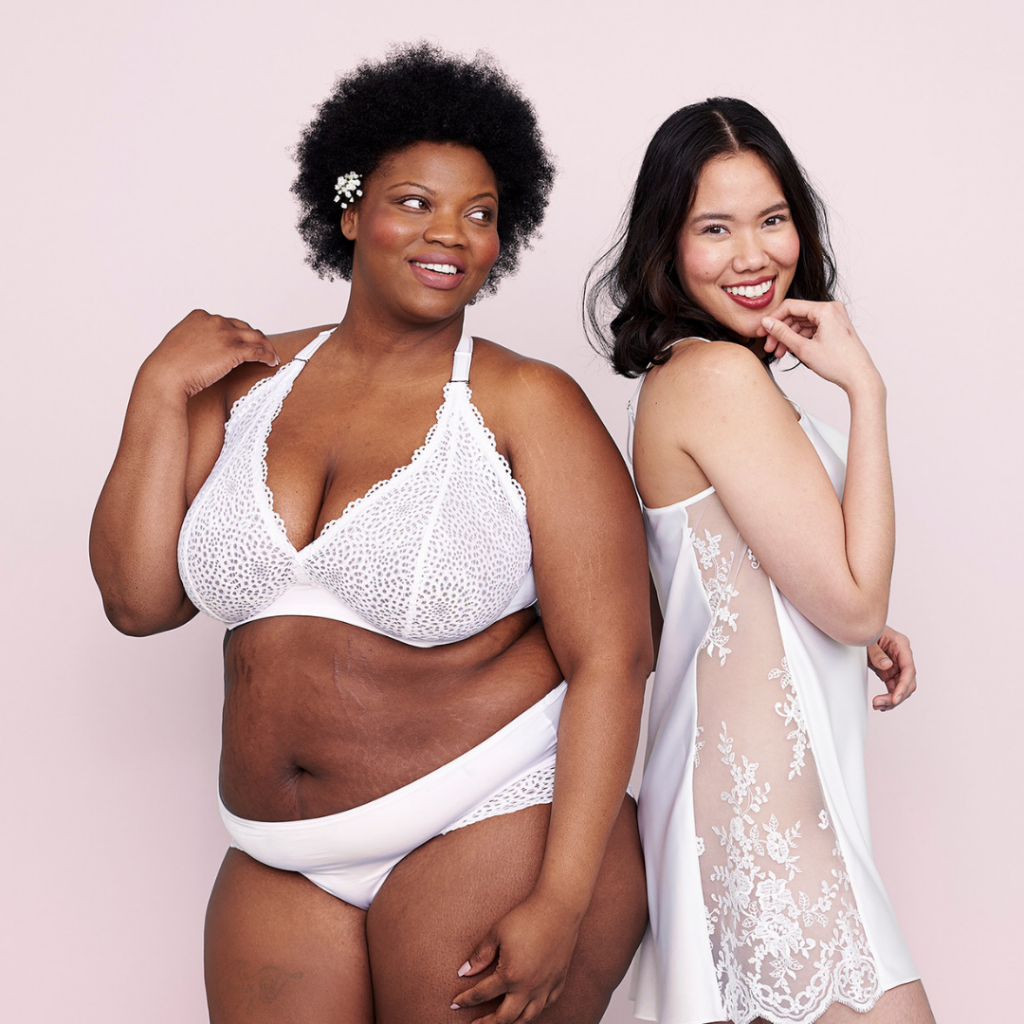 AD: What types of workshops and events have been most successful for you?

LW: With workshops and events, I don't generally attend to make immediate sales. For me, the best outcomes from workshops and events are building new relationships that lead to partnerships, advisors, mentors, and friends.

AD: What has been the most surprising and challenging for you during the process of starting a business and now growing it? How have you overcome these obstacles?

LW: One unexpected challenge of starting and growing a business has been creating separation between Leslie and Burgundy Fox. Any business owner has got to feel like the business is their "baby." It's not necessarily healthy, but that kind of all-consuming attention and care is required to start a company. It can be very easy to overextend yourself or put your business before yourself and even determine your value based on the current status of your business.

I've gone through some emotional struggles that have taught me to put myself, my mental health, my relationships with family and my partner, before Burgundy Fox. I urge entrepreneurs to remember they are not their business and at the least, stay mindful of when they start prioritizing their business over their own life.
AD: What advice do you have for fellow retail and ecommerce entrepreneurs?

LW: Everything takes longer and costs more than you think. Plan accordingly. Map out how you will spend every dollar if you have a chunk of money to start your business. Cash is oxygen to a business; it's true. Same with marketing and distribution. Plan your go-to-market in detail, review it with people who are smarter than you, implement it and stick to it until you have enough data to show that it is or is not working.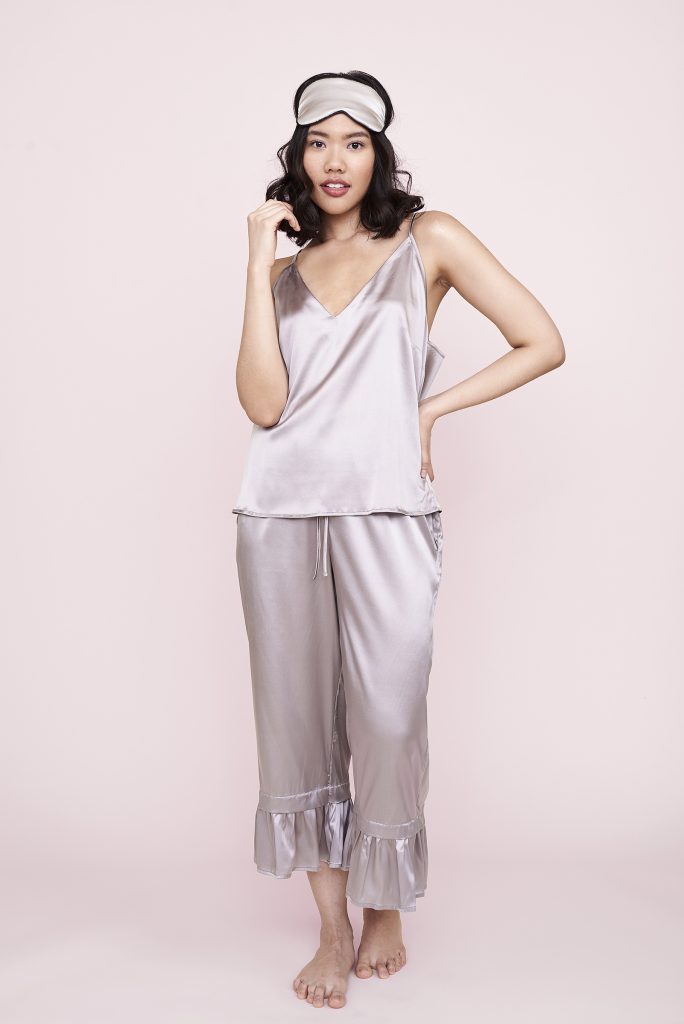 AD: What has been your best-selling style so far?

LW:  We curate something new in every box and don't repeat styles, so we don't have a best-selling style. Every person gets something uniquely curated to their style. Once we see they like a particular silhouette, color or material, we make a note of it so we can choose more items like it for them.

AD: How do you measure success?

LW: For the business, revenue growth and reviews. For myself, happiness and optimism on a day-to-day basis.

AD: What one thing do you wish someone had told you before you started your business?

LW: Be honest about the things you're not good at that are essential in the business, and hire or seek a mentor, accordingly.

AD: How do you balance work, life, and self-care as a busy entrepreneur?

LW: I love doing things that require no technology, like yoga and cooking, or taking a meal or coffee break without touching my phone. By nature, I love to work — to create, accomplish things and make people happy. Knowing that most things aren't emergencies and don't require you to do them right away is freeing. Otherwise, you'd never stop working. Bullet journaling has helped me tackle my "must-do's" instead of always reacting to other people's demands. I try to focus there first, instead of my inbox.

Further reading: Self-Care: 7 Tips To Take Care Of Yourself

AD: When you're not building a lingerie empire, what are you doing?

LW: Sleeping, having a long phone convo with my mom, catching up with friends via text or phone, taking a Peloton class, doing yoga, or planning a trip with my boo.

AD: What's next for Burgundy Fox?

LW: Besides working to provide customers with a continuously better experience, we're focused on creating more inspiring and informative content that'll help our community members grow individually and also connect. We're really excited to launch Season 2 of our Seamless podcast this summer, where we'll be interviewing a wide variety of experts from sex therapists to venture capitalists to lingerie designers. You won't want to miss it. If you aren't already part of our self-loving, body-positive community, join it here!

AD: Anything else you'd like to share?

LW: A little reminder that you are brilliant. Your presence here is a miracle. Forgive yourself, love yourself and be kind to others.
Our Key Takeaways From Leslie Wong, Founder of Burgundy Fox
Whether you have a subscription ecommerce business, a regular ecommerce store, or a brick-and-mortar retail shop, it's essential to listen to your customers, thoughtfully plan your business costs, and don't forget to take care of yourself so you can come to work each day ready to kill it.

What strategies do you use to create a better customer experience? Tell us in the comments below!