Bee & Kin: Modern, Tech-Forward Accessories to Make Life More Convenient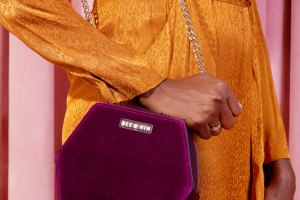 You're carrying your bag around all day long, so why not have something that combines great design and functionality, right?
Oh, and what if that beautifully designed, incredibly functional bag could also incorporate technology that makes life easier?
Sound too good to be true? Well, finally, it isn't!
🤯
If you've got someone on your gift list (maybe it's you!) who would love their accessories to be more fashion- and tech-forward, then we've got just the brand for you:
Founded by Tracey Hummel Dimitriou, Bee & Kin is on a mission to combine fashion and technology to create modern accessories that make life more convenient.
Through their DesignTech™ method, Bee & Kin has engineered interior LED lights, a smart button to control your devices, and even wireless charging – right within your bag!
Let's take a look at our top holiday gift picks, shall we?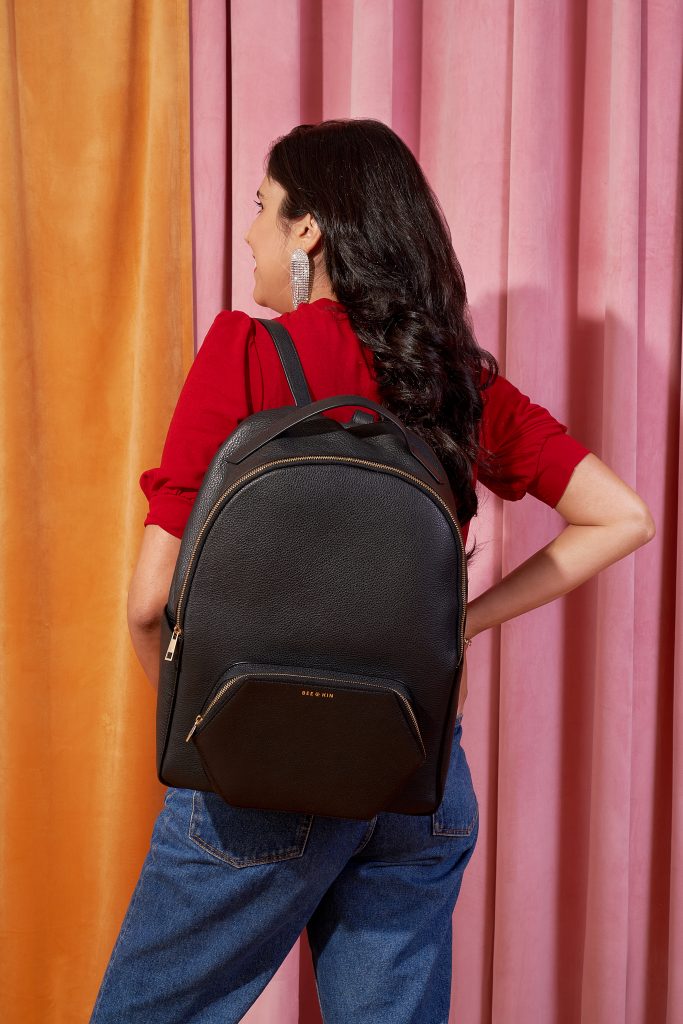 Black, $395
Charge your phone right in your backpack!
Yes, really. Just slip your phone into the designated pocket, hit the button, and voila.
Psst: you can even charge your wireless charger this way, too.
The Nomad's spandex sleeve fits up to a 16" laptop, the large zipper pocket allows you to easily access the life + work essentials you've stowed inside, and the exterior side pockets are ideal for holding water bottles and keys while you're on the go.
Bee & Kin didn't forget the luxe details, either: the Nomad Backpack is made from 100% genuine Italian leather, complete with luxe spandex lining and adjustable leather straps.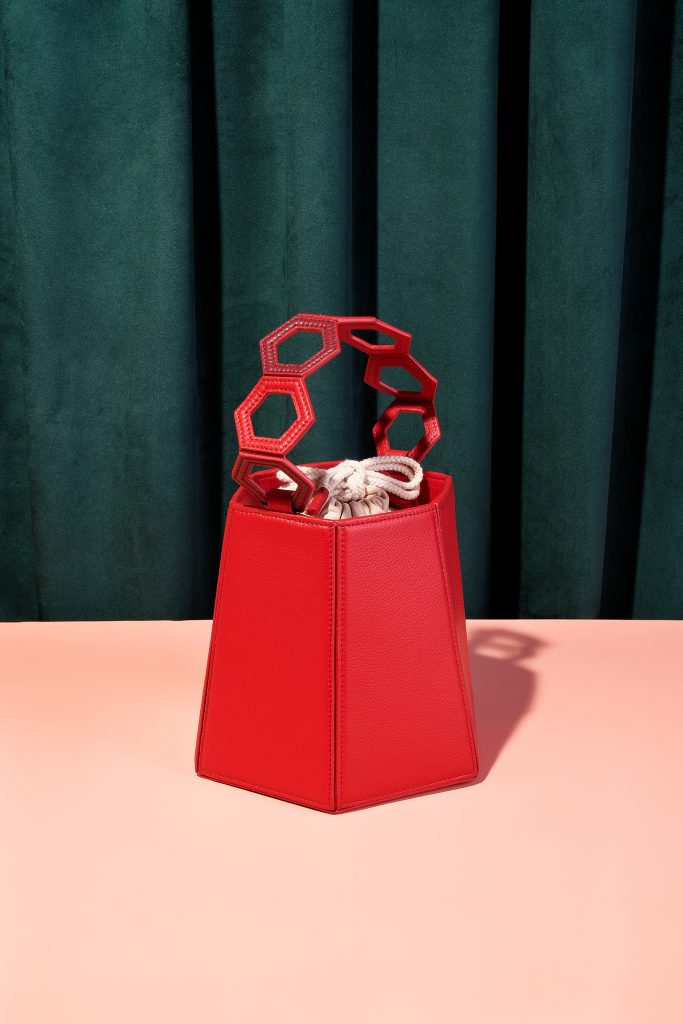 Cherry, $595
Ever spent 20+ minutes rummaging around for one of those tiny-yet-vital items in the bottom of your handbag – you know, like your favorite lip balm, mail key, or valet ticket?
Well, with the Rebel Bucket Bag, those days are o-v-e-r: the built-in interior LED makes it easy to find exactly what you need when you need it.
Plus, the Rebel Bucket Bag is the perfect size to serve as your stylish companion for any day-to-night adventure.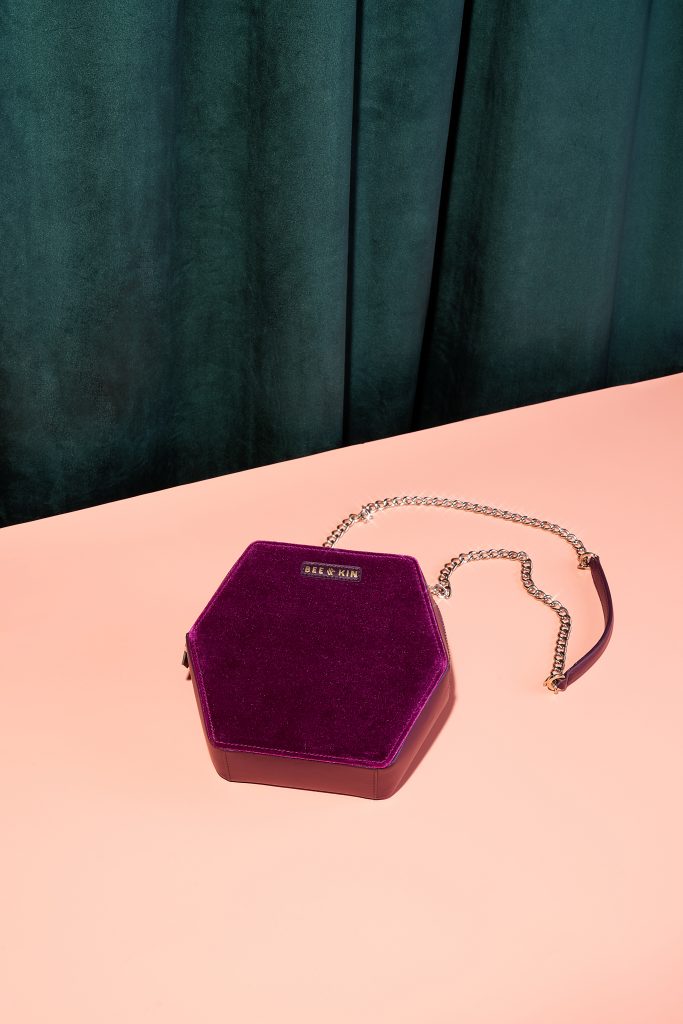 Merlot, $325
Want that same illuminated interior in a smaller, lightweight form?
Say hello to the Velvet Sidekick Crossbody!
With its striking hexagon shape and plush velvet interior, you might just insist on having the Velvet Sidekick as your +1 for every occasion.
Ready to get gifting? Enjoy 20% off your order with WAWO20 through December 31st, 2022
---
Be sure to check out Bee & Kin on pages 45 – 48 of the 2022 We Are Women Owned Holiday Gift Guide!
Shopping women-owned this holiday season? Don't miss your chance to join in on the #ShopWomenOwnedChallenge!