2021 Holiday Gift Guide Pricing:
packages ranging from $399-$999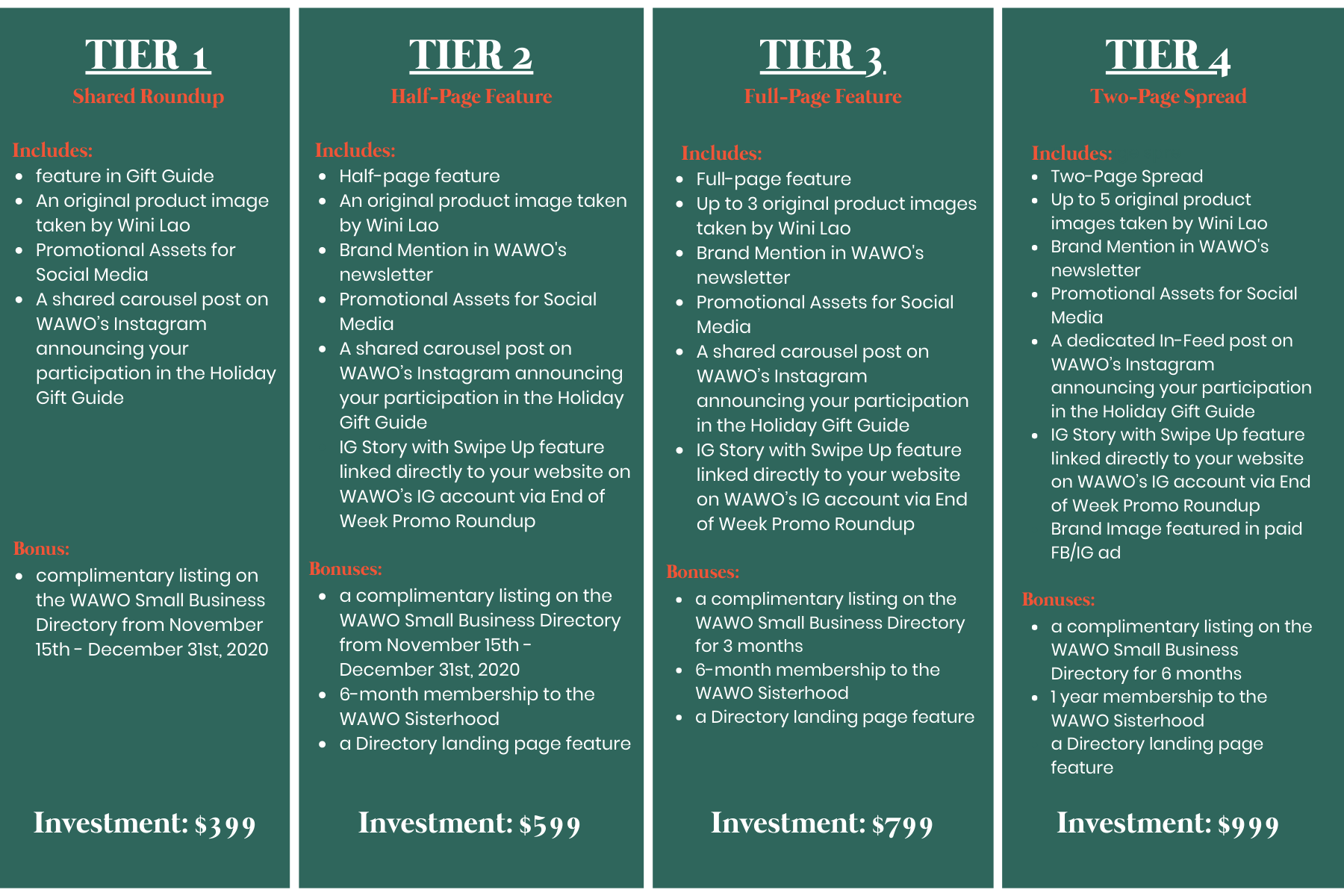 *If you are already a WAWO Directory or Sisterhood member, this bonus will be added to your current membership.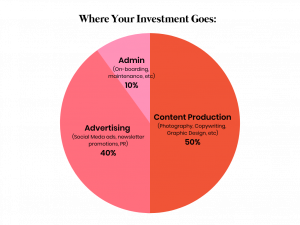 It is our goal to surprise you, delight you, and overdeliver where we can – and we've built these options around offering the very best experience and visibility opportunities to you that are currently exclusively available to brands participating in our  2021 Holiday Gift Guide.
For those who are interested in participating, but your current budget does now allow you to make the investment, we are currently seeking sponsorship that, if we secure, will allow us to offer spots to be featured on a scholarship basis. Sign up for our newsletter & follow us on Instagram for updates.
Learn more & apply below!