Andie and Erin is Celebrating Women One Fashionable Necktie at a Time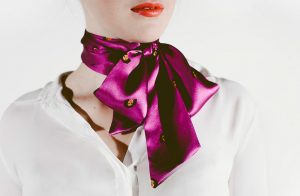 Despite a long history of being thought of strictly as a male accessory, bow ties officially crossed gender lines into women's wear in the 1920's and 30's when the style was worn by famous actors Marlene Dietrich and Katharine Hepburn.
These trailblazing women paved the way for the acceptance of women wearing "masculine" attire, and both women became known for dressing (on and off the screen), in what was considered to be male clothing. They wore tailored suits, top hats, button-down shirts, and the bow tie.
Women's fashion has continued to evolve over the years, empowering us to express ourselves in ways that women before us never could. This National Bow Tie Day, we're acknowledging We Are Women Owned brand, Andie and Erin and their neckties that celebrate women.
After years of wanting to start a business together, Andie and Erin co-founders Lisa Santos and Cara Ingham have come together to create one-of-a-kind neckties. Andie and Erin neckties aren't commemorating just any woman; they are designed to reflect the genius behind some of the most influential women from history and today.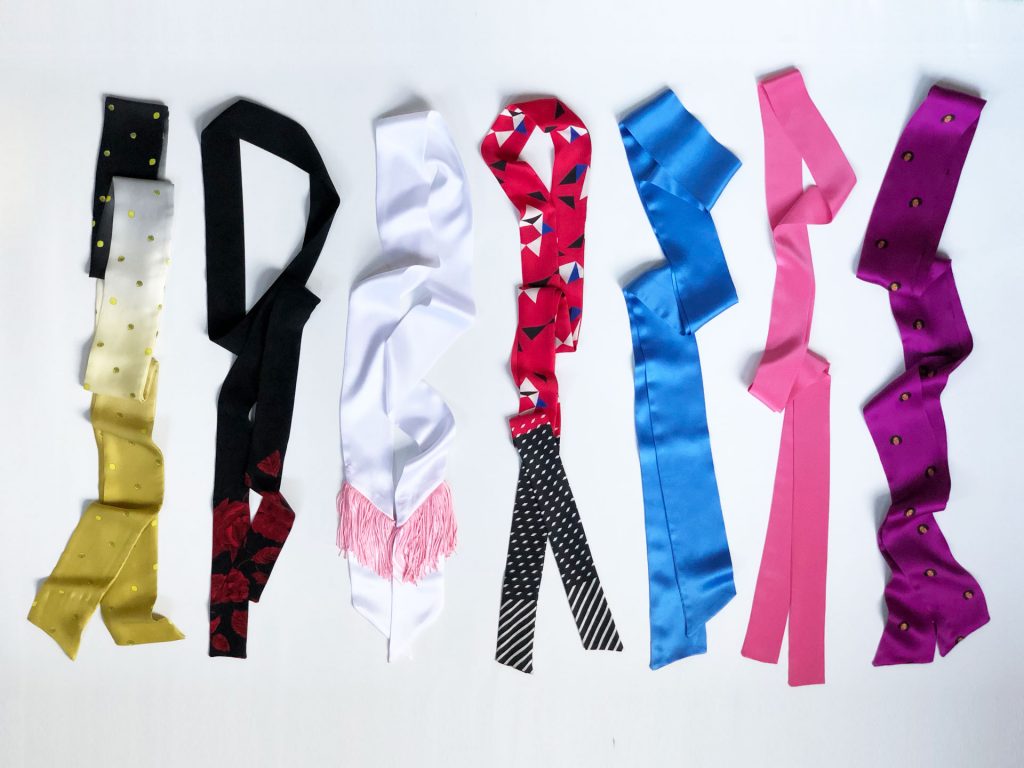 With bold names like, "Queen of Media" (Oprah) and "Parton Our Fringe" (Dolly Parton), these ladies are disrupting the necktie market, bringing women a fresh new take on an accessory that was once only worn by men.
Read on to learn more about Andie and Erin and how these co-founders navigate the retail space together.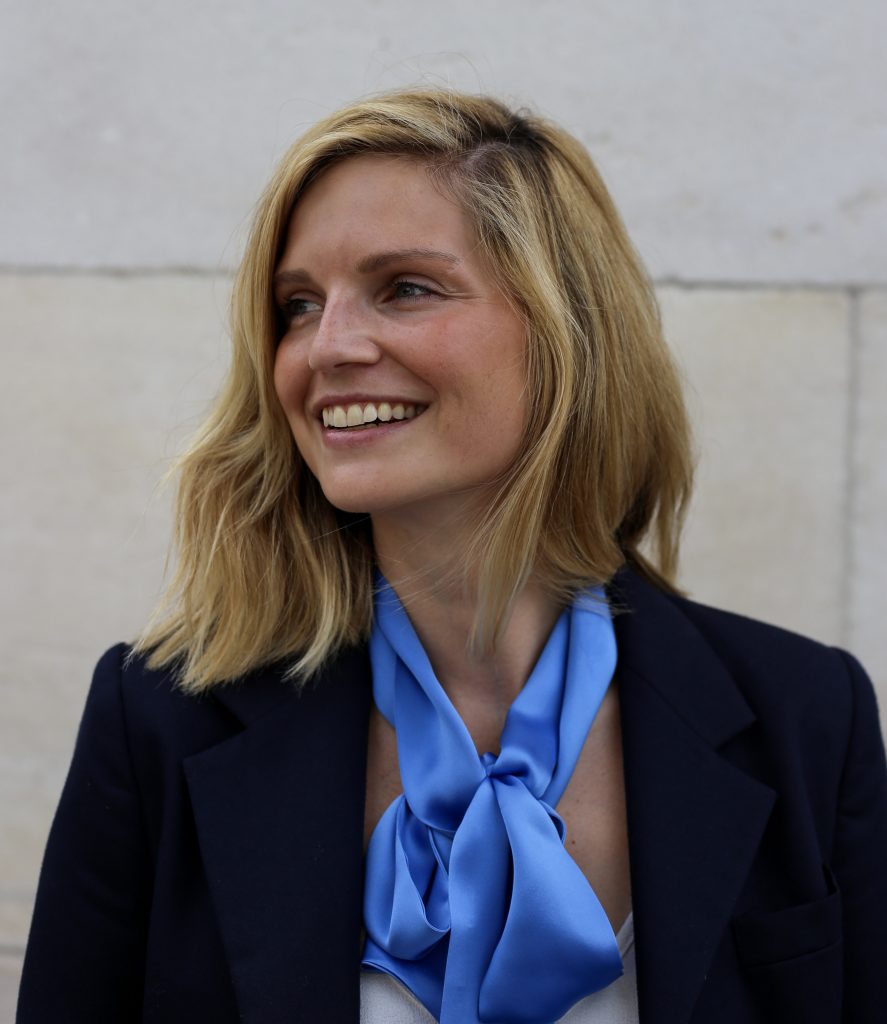 Image: Alexis Damen // Lisa Santos Co-founder of Andie & Erin
Alexis Damen: Tell us about yourself and your background, what were you doing before you started Andie and Erin? Also, what inspired you to start your company?
Lisa Santos: We are longtime gal pals who met 10+ years ago while working in healthcare technology. We had an instant kinship, and would often talk about doing something that would align with our passions. However, career-wise, we have different backgrounds.
My work has been in marketing and graphic design, but a couple of years back, I took a break from it to attend fashion school and pursue my dream of design. I like to dabble in many things, probably too many things.
Cara Ingham: My background is in finance and sales. I also have an interest in fitness and nutrition. Recently I enrolled in school to receive a certification in health coaching and nutrition.
After months of discussing business ideas, Andie and Erin was born. Many things influenced us, one being the current crusade of the women's movement. From the women of the past to those in the present, we are at a pivotal time in our society and felt the need to celebrate all the women pushing us forward on issues related to gender equality, race equality, pay equality, and on and on.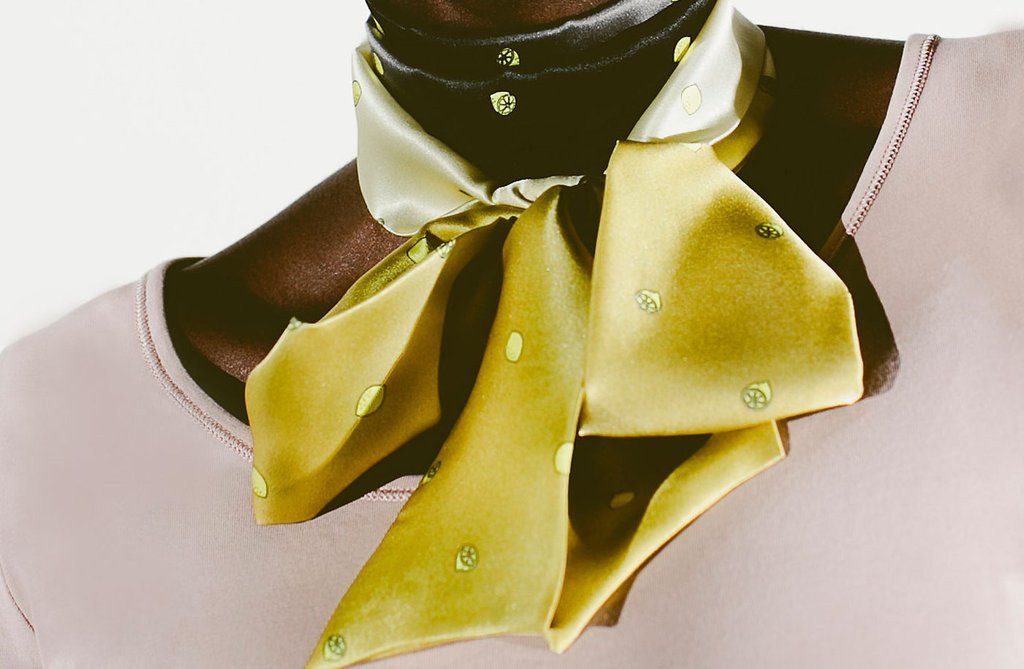 © Elizabeth Zuluaga // 2017 neck ties by andieanderin
AD: A storyboard accompanies each necktie shipment, can you tell us more about this?
LS: We got our inspiration from a kids clothing line called Papergirl Collection, the dresses they design for girls come with an original fiction storybook. This concept of telling a story both through the physical book as well as incorporating it into the clothing creates a special product.
From the beginning, we knew we wanted to take a similar approach to ensure we were telling the full story about each amazing woman with every necktie we design. Plus, who doesn't want a print of an inspirational woman in their home?
The storyboards are written and sketched by us and then produced by a female-owned printing house in Seattle. We're super excited to start partnering with guest artists for the storyboards as well.
AD: What strategies do you use to build your brand identity and awareness?
CI: We are still working on our brand and building awareness, and we are excited to get more involved with the WAWO community to learn how we can better do this! To grow our audience, we have chosen to focus on Instagram, email marketing, and pop-up shops for now, but hope to build on these efforts soon. A team of brand ambassadors is on our wishlist.
AD: How do you engage your community and following?
LS: We LOVE talking with people about the women that inspire them, our neckties, and how to style them. Its funny, even though the pussy-bow blouse is a hot fashion trend, we have encountered several women that are unsure how to wear one. We love to have these styling conversations and encourage what we are calling our "necktie tribe" to share their styling tips and tricks online.
Also, in keeping with the theme of celebrating women, we just started a series on Instagram called "Power Women" where we showcase women within our network that are killing it in their day-to-day — just like all the fempreneurs at WAWO! We can't wait to meet you!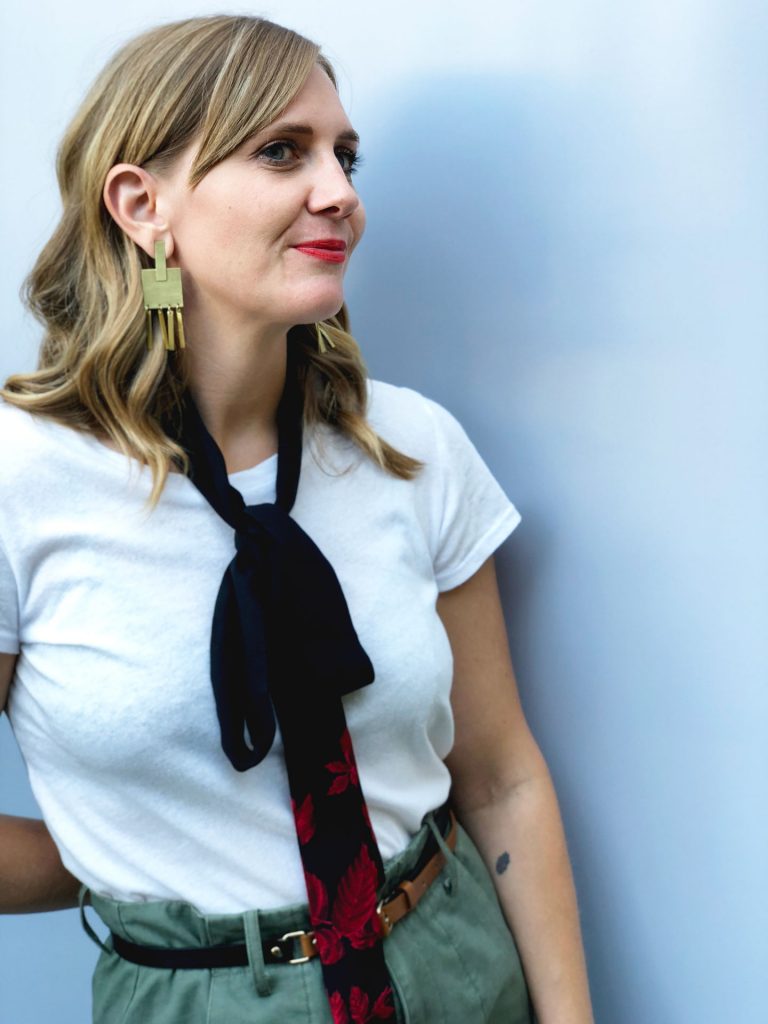 Cara Ingham Co-founder of Andie & Erin
AD: What is your retail and wholesale footprint? Do you sell only B2C or also B2B? If you're in stores, where can we find you?
CI: We are currently selling online through our e-commerce site and in person at pop-up shops. However, we are open to wholesale in the future.
AD: Do you manufacture domestically or overseas?
LS: All of our cut and sew production, as well as our custom textile prints, are designed and made in the US. Domestic manufacturing will always be a priority for us.
AD: What's been most surprising and challenging for you during the process of starting a business and now growing it? How have you overcome these obstacles?
LS: We've learned so much since starting our business last December, and we continue to learn something new every week. We have experienced the more obvious challenges of finding where to invest our time and money best to benefit the business.
However, our greatest challenge, which was also a surprise is managing production. There are so many stages in designing and producing a product that in turn can create obstacles and opportunity for error. We are now developing our second collection and can approach the process more confidently, but there is always room for improvement.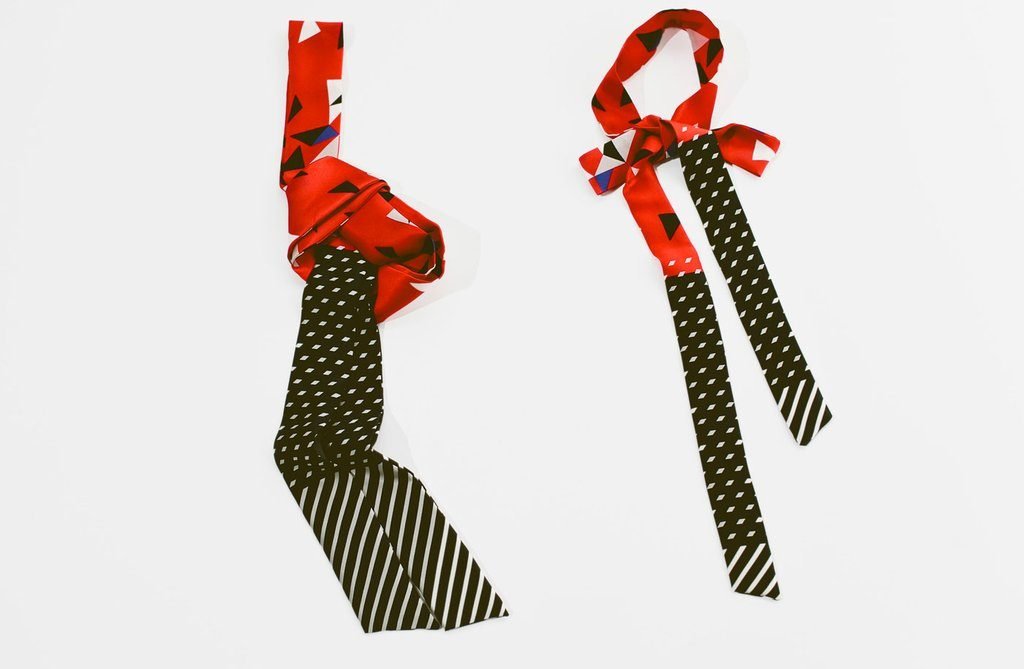 AD: What advice do you have for fellow retail and e-commerce entrepreneurs?
LS: For those looking to create a product, your partners are key. Finding reliable suppliers and manufacturers is the livelihood of your business. We've learned that we should over communicate and pad timelines.
For those planning only to sell online, it can get lonely. Make sure you get your physical self out there to show off your product, get real-time feedback, and network. We promise you it is the best part of running your show!
Lastly, for anyone that has the desire to start something you believe in: do it! Also, if you have a good friend to partner in the madness — all the better!
AD: You're donating a portion of proceeds from your first collection to Step Up, tell us more about Step Up and why you chose this organization?
CI: We are passionate about highlighting the accomplishments of women in history and today. We hope to inspire young women to reach for their wildest dreams versus question their abilities.
We chose to donate a portion of our sale proceeds to Step Up because they support this same mission. Step Up propels girls living in or going to school in under-resourced communities to fulfill their potential by empowering them to become confident, college-bound, career-focused, and ready to join the next generation of professional women.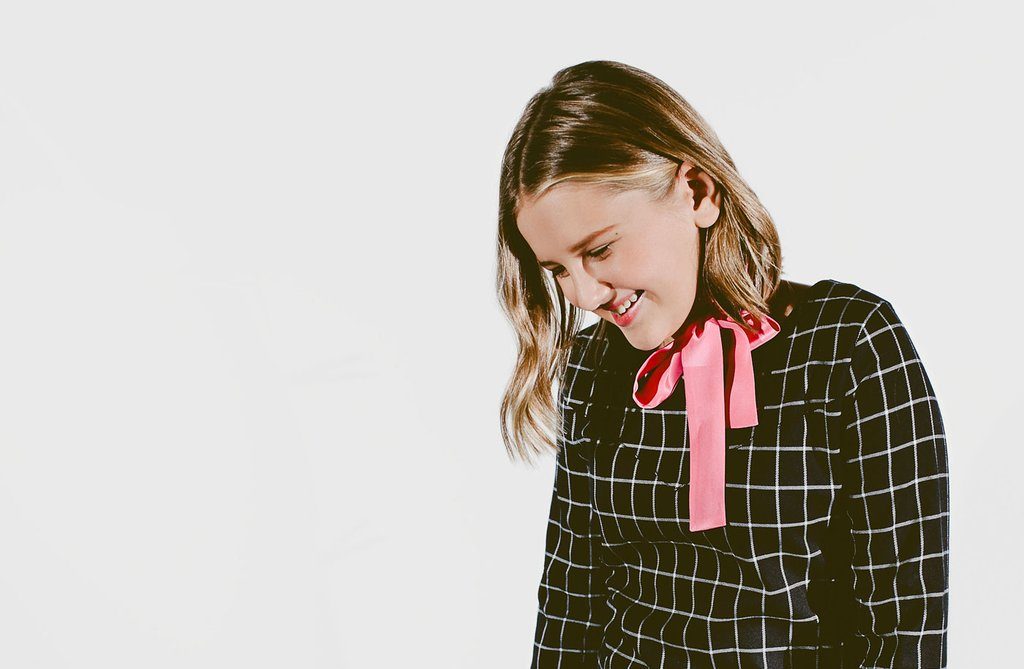 AD: How do you measure success?
CI: Great question! We have been a little loosey-goosey on defining success metrics, but we feel we are successful if we receive positive feedback on our product and can maintain a steady sale stream — so we can continue to design.
AD: What has been your best selling necktie so far?
LS: Our neckties that incorporate prints have been the most sought after, with our Beyonce inspired "Queen of Pop" being the most popular.
AD: When you're not designing and selling neckties that celebrate and empower women, what are you doing?
LS: Andie and Erin is on our brains 99% of the time, but we do have to balance it with our day jobs and families. We are both mothers. Cara has a teenage daughter, and I have three young boys, which I'm sure you can guess are a handful. On the weekends, you can find Cara teaching fitness classes at the gym, while I am sipping on coffee at The Wing in Dumbo, Brooklyn.
AD: What's next for Andie and Erin?
CI: More and more neckties! We feel we are just getting started and if we can create an extensive library of neckties designed after a diverse set of influential women, we would be ecstatic. Our list of influential women is huge, and it grows by the week. We would love to design a necktie inspired by every one of them.

We hope you love Andie and Erin as much as we do.
Shop the Andie and Erin collection online or in person this fall at WAWO's next pop-up shop on September 22nd at Artists and Fleas Soho. In the meantime, find Andie and Erin on Instagram @andieanderin to say hello.
Feeling inspired?
Tell us about your experience as a retail entrepreneur in the comments below.