It All Started With a Pup: Allison Gustafson's Quest for a Cleaner-Burning Candle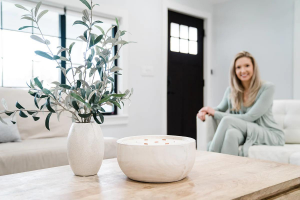 Like plenty of us dog people, Allison Gustafson's life revolves around her golden retriever, Magnolia.
When Magnolia first started showing signs of allergies, Allison chalked it up to springtime in Michigan – after all, who didn't have allergies at that time of year?
But after several seasons passed and multiple prescription medications didn't make much of a difference for Magnolia, her vet recommended that Allison try removing all fragrance from her home, including – gasp – candles.
Now, Allison was totally the person who'd come home from work every day and light a candle. But, following doctor's orders, she stopped. After just a few weeks, Magnolia's allergies drastically improved.
The whole ordeal got Allison thinking, "If fragrance affected my pup this much, what's it doing to us!?"
For a few months, Allison and Magnolia lived a fragrance-free life. But after an extended period of really missing her candles, Allison decided to try making her own. That way, she'd know exactly what was in them, and she could ensure they only contained safe, high-quality materials and ingredients.
So, Allison went to work studying the science of candlemaking. After months and months of testing, she finally came up with the right combination of materials to create the perfect-clean burning candle.
And that's how Applewood Candle Co. came to be! Allison intentionally designed the entire collection to scent your home with only clean, pure ingredients while also serving as a beautiful accent to your space.
These days, Magnolia is almost always underfoot, helping Allison pour candles… and she's completely allergy-free. 💛
Holiday Picks from Applewood Candle Co.
Got a sensitive being in your life who loves the look of candles but often avoids them due to allergy and sensitivity concerns? A clean-burning candle that smells and looks amazing from Applewood Candle Co. could be perfect!
Holiday Gift Sets
To take the stress out of the holiday season, Allison and Magnolia created a line of ready-to-gift candle sets. All you need to do is place 'em under the tree!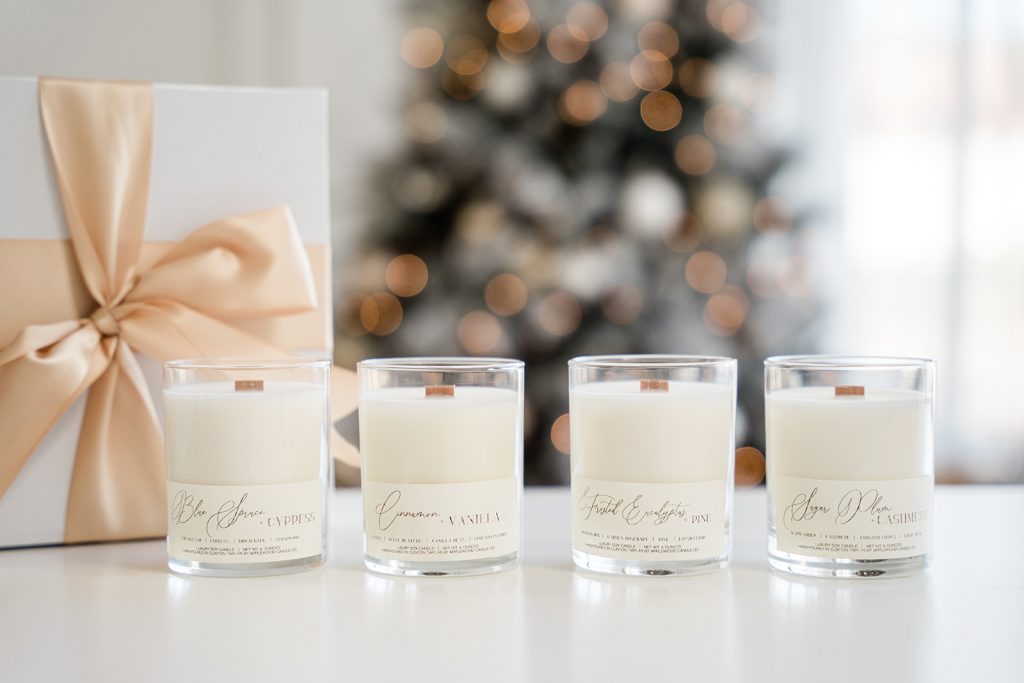 Includes four 6 oz candles in the following festive scents: Blue Spruce + Cypress, Cinnamon + Vanilla, Frosted Eucalyptus + Pine, and Sugar Plum + Cashmere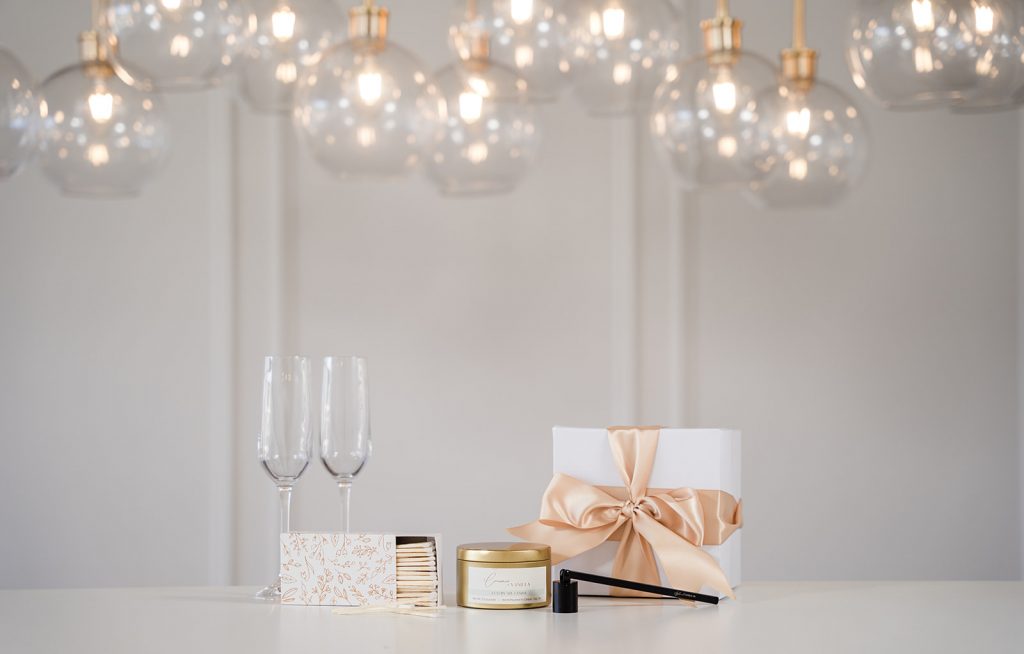 Choose from Holiday, New Years, or Winter themes! Each mini gift box includes one tin candle, one candle snuffer, and one set of long-stem matches.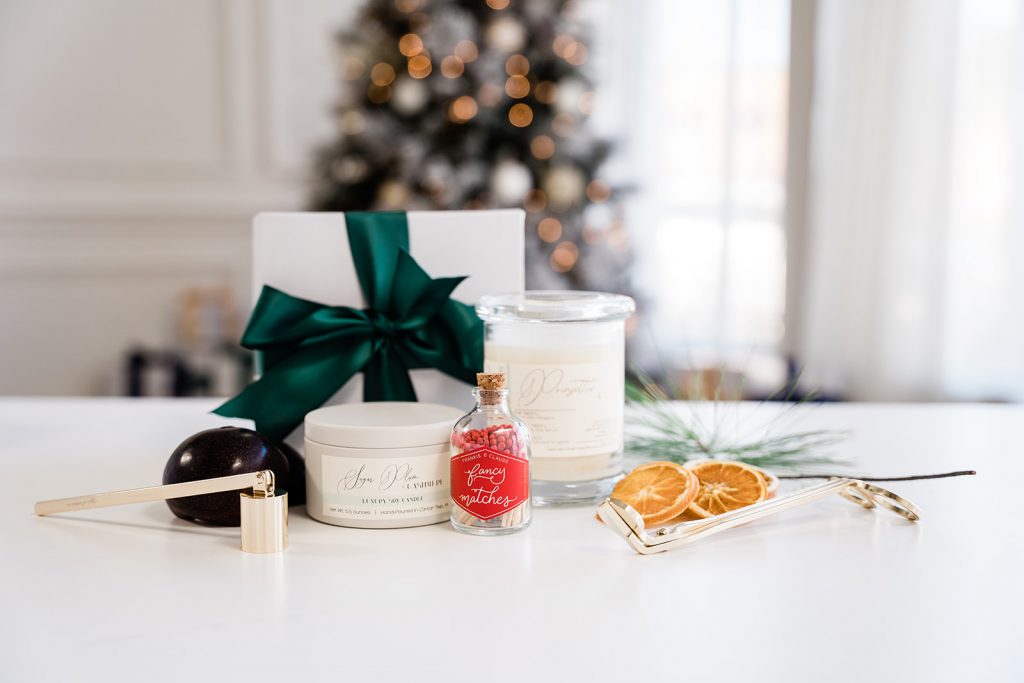 Everything a candle lover could want! Includes one glass jar candle, one tin candle, one candle snuffer, one wick trimmer, and one set of fancy matches. Choose from 3 seasonal themes.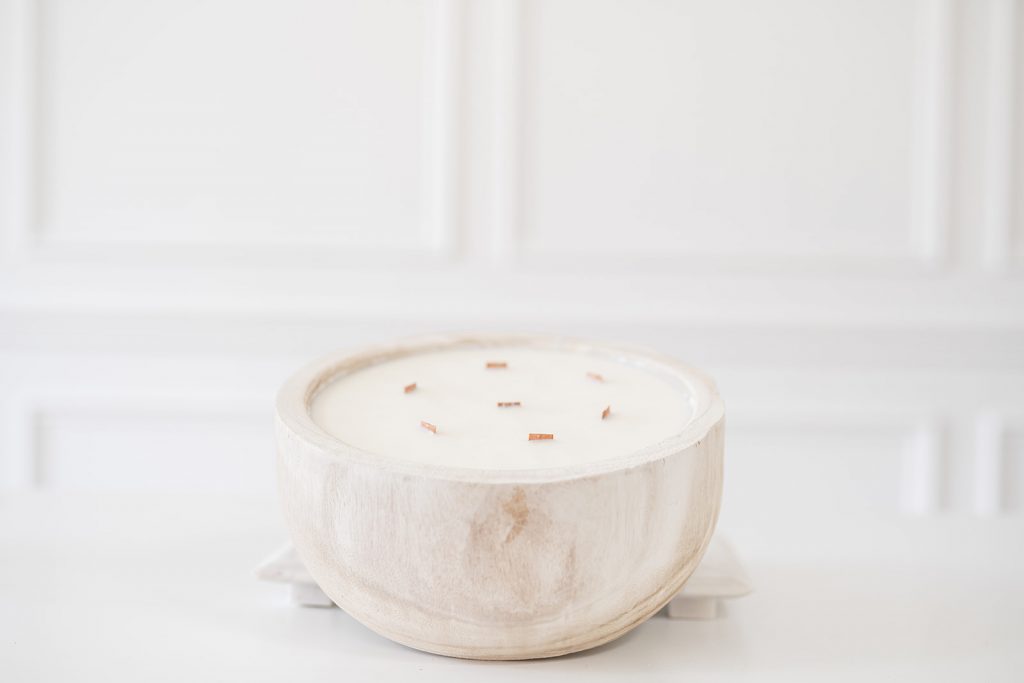 7 (SEVEN!) crackling wooden wicks in a modern, hand-carved wooden bowl. Cozy level: 11/10.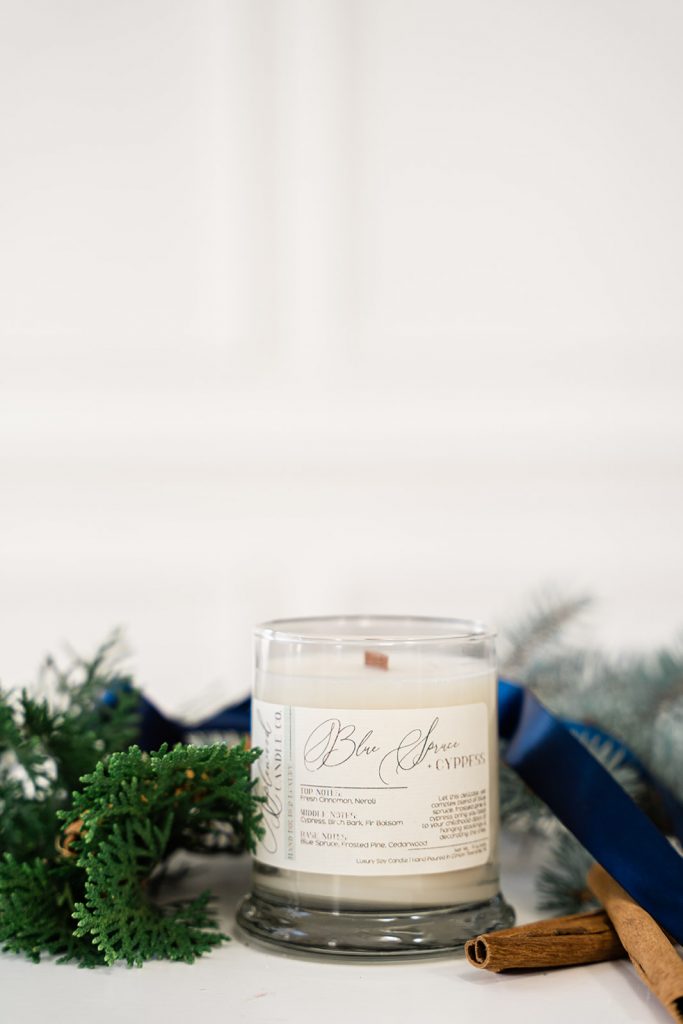 A delicate blend of blue spruce, frosted pine, and cypress. Brace yourself: this scent might just take you back to happy childhood days of hanging your favorite ornaments on a fresh-cut tree!
---
Be sure to check out Applewood Candle Co. on pages 36 – 37 of the 2022 We Are Women Owned Holiday Gift Guide!

Shopping women-owned this holiday season? Don't miss your chance to join in on the #ShopWomenOwnedChallenge!