A Soap That Allows You To Wash Away Your Stress? Yes Please!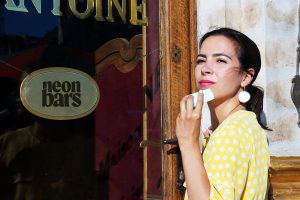 Let's talk about the American belief that work is central to identity, that busy is a badge of honor, and that productivity is something that needs to be hacked so that we can get more work done. Does that sound familiar?
According to Fast Company, "Americans work about 50% more than people living in Germany, France, or Italy. We also work more than the citizens of Sweden, Norway, the Netherlands, Finland, Switzerland, and Austria–all nations that, probably not coincidentally, rank higher than America on World Happiness surveys."
All of this has caused an increase in stress, and a decrease in leisure and family time. We know it's not good for us, so why do we keep doing it? One reason is that it's built into our society. When something is such a large and overarching trend, it's difficult to know what to do about it. So let's start small, shall we?
Let's start with the idea that we deserve time to nurture ourselves, to meditate, to let our minds wander, and to connect with our inner selves. Allowing ourselves these moments reminds us how powerful rest and rituals can truly be.
Flavia Citron, founder of neon bars, is on a mission to create an atmosphere that enables you to remove yourself from routine and to embrace a state of mind that is responsive and open for creative imagination. By creating a ritual around showering with high quality soaps, you're allowing yourself a private moment. It's a moment where you can be alone with your thoughts, give yourself the opportunity to calm your senses, melt your stress away, and get ready for the great day ahead.
Read on to learn more about Flavia, her business journey, and the deeper meaning behind the neon bars mission.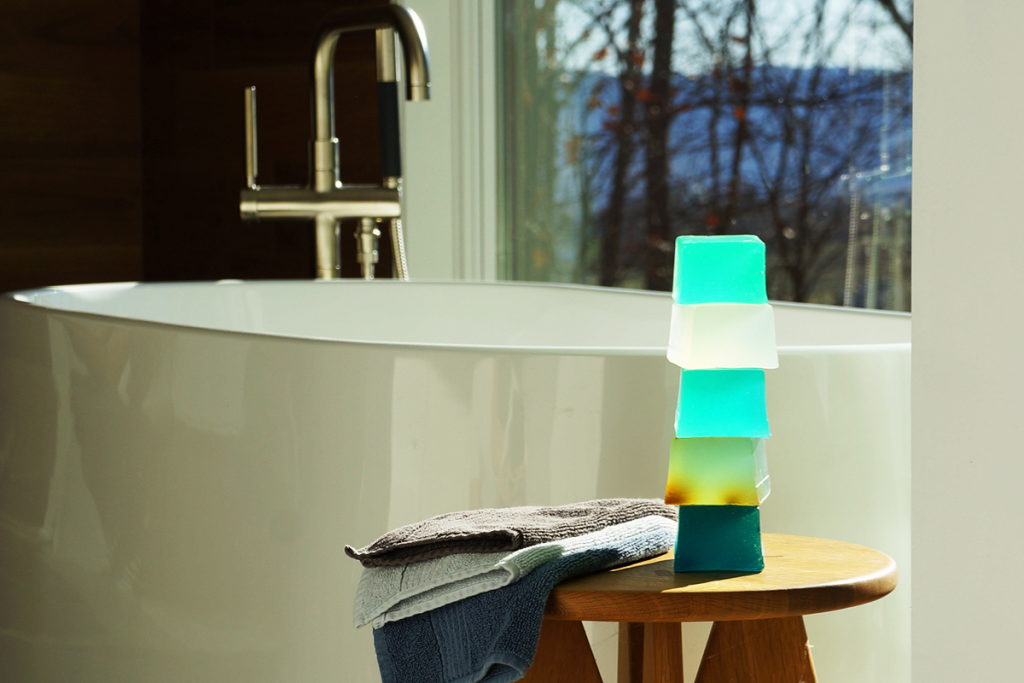 Erin Coles: Tell us about yourself, your background, and what you were doing prior to starting neon bars?
Flavia Citron: I was born in Romania and grew up in Germany. I was working in Finance prior to starting neon bars. I worked in Munich and was transferred to New York in 2018, which is the reason why I moved to the US.
EC: And What inspired you to start neon bars?
FC: I studied Finance in Southern France, and that is where I discovered high quality soap bars and fell in love with the perfumes. I used to import soaps from France wherever I moved. I love Finance, but I always wanted to start my own business. I saw the chance to introduce high quality soap bars in the US market to convince the individual of the benefits of soap bars; for both the individual and the environment.
EC: How did you come up with the name neon bars?
FC: The soap bars have bright and beautiful colors. However, Neon is not only associated with bright colors, but is also derived from the Greek language and means "new". I believe that the combination of color and scent can help you unleash your power for creative imagination to discover yourself anew.
EC: I love that so much! Tell us a little about the atmosphere you urge your customers to create when they're using neon bars.
FC: Of course, soap bars can and should be used for washing hands during the day. However, the best atmosphere is when you are alone in your shower with your soap and thoughts. In many cultures washing is regarded as a ritual. In the evening after a stressful day, a soap with a calming scent can be used to "wash off" the day and let go of stress and negative thoughts. When this is repeated every night, like a meditation, the body will automatically start relaxing when smelling that perfume.
Similarly, in the morning I like to use a refreshing (citrusy) scent that wakes me up and stimulates the senses. You should take a few minutes in the morning just for yourself, enjoy that moment and prepare yourself mentally for the day.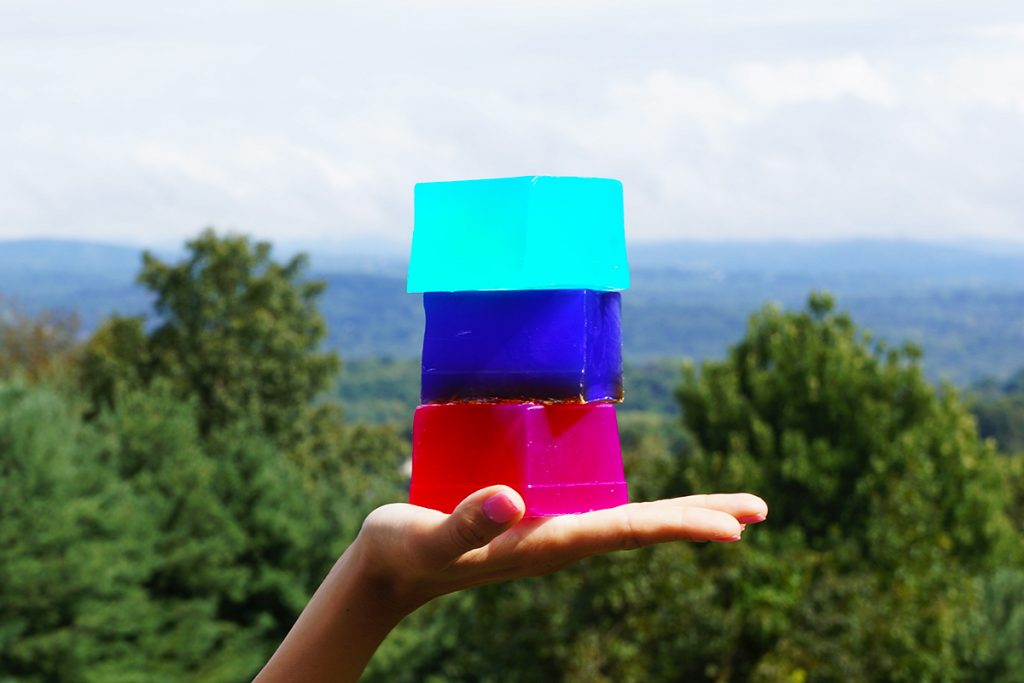 EC: I love the idea around using this time as a ritual, and choosing scents that align with the time of day. It makes so much sense, and is such a wonderful ritual to embrace! Why is it better for consumers to use bars of soap – and even more specifically neon bars – versus other washes (or even shampoos)?
FC: There are multiple reasons why soap bars are more advantageous than shower gels in general. First, soap bars are more economical. The main ingredient in shower gels is water and by using the gel in the shower a part always gets wasted. Therefore, soap bars usually last longer.
Second, soap bars are sustainable. According to the UNEP, only 9 % of the plastic produced since 1950 has been recycled. One of the biggest culprits are shower and shampoo bottles, only 3% of them get recycled.
Why neon bars in particular? Neon bars are vegetable glycerin soap bars of the highest quality ingredients with bespoke perfumes from France. The soaps are vegan, vegetable-based and cruelty free and due to their beautiful perfumes provide an actual shower experience. All packaging, inclusive shipping materials, is biodegradable.
I also introduced 2 shampoo bars for my customers to try!
EC: I had no idea such a small percentage of plastic has been recycled. So glad you're doing something about that! And I know your mission goes much deeper than simply providing ritual and meditative experience for your customers. Tell us a little more about how and why you give back!
FC: I believe we all need to give back and protect our environment. I know that there is no need to compromise on quality, scent or feel of a soap when you decide to be environmentally friendly. My mission is to get the individual to rediscover soap bars and be even happier with this choice compared to bottled soap, not only because of the environmental aspect, but also because these soap bars are more moisturizing, feel amazing on the skin and the perfumes fill your entire bathroom with a beautiful scent. In addition, neon bars donates to organizations that clean our oceans.
EC: The name of each bar is so original, and so much fun! What inspires the names and scents of your soaps?
FC: The names are based on what the scent reminds me of or where the ingredients are from. For example, the "Dead Sea" soap contains mud from the Dead Sea, the "Peru" soap contains aloe vera oil and the scent of the "New York" soap reminds me of an expensive spa in upstate New York.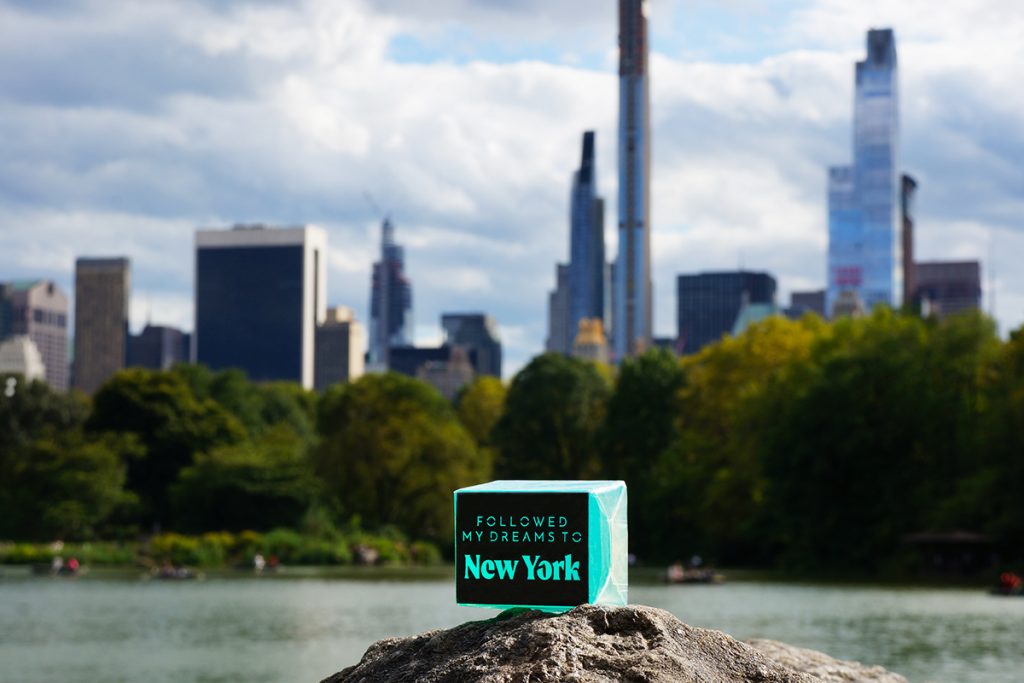 EC: Where are your soaps made?
FC: The soaps are artisan handmade in Brussels by an almost 100-year-old soap manufacturer. The perfumes are sourced from the best perfumers in Europe, such as the world-renowned perfumers in Grasse in Southern France.
EC: Wow – that's so cool! How do you generate interest in your brand, and how do you go about educating your customers about your product? What strategies and platforms are you using?
FC: Neon bars is still a very new brand and so I am in the process of introducing the soaps in the American market. Right now, I am on Instagram and Facebook. Before the pandemic, I was planning to position the soaps in different markets in New York; however, now I am only online.
EC: What has the customer feedback been like? Give us an example of what your customers are saying!
FC: Customers say that the soaps are very well balanced and do not leave a film. They also like that they are moisturizing and smooth on the skin. I often hear our customers share that the soaps are very special.
My customers also like that the soaps and the company itself are environmentally friendly. All customers say that they love the scent of their chosen soap.
EC: Where do you sell neon bars? What is your plan of where to sell moving forward?
FC: I sell neon bars on my website www.neon-bars.com. I also sell them on Amazon. I had a pop up store in Manhattan before the pandemic started and I plan to have another one when it is possible again!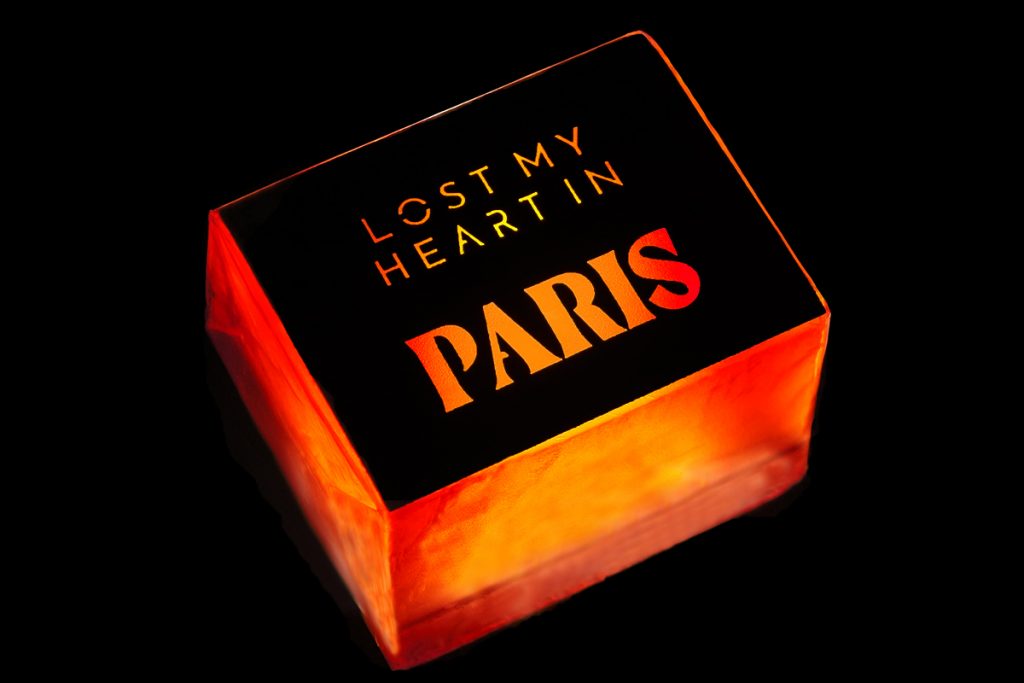 EC: Who are your ideal customers?
FC: My ideal customer is someone who appreciates great quality, loves perfumes, and is especially happy about being able to enjoy this luxurious experience with a clear conscience without polluting the environment.
EC: What has been your biggest challenge in building your business thus far?
FC: Finding new customers online since I can't show them through a screen how beautiful the perfumes are and therefore how much value the soaps would add to their shower ritual.
EC: What is the best piece of business advice you ever received?
FC: A winner is just a loser who tried one more time, so don't give up.
EC: That's such great advice! And what advice would you offer to a fellow entrepreneur starting a product-based business similar to yours?
FC: Choose a product you love yourself, so you understand your customers.
EC: When you're not working on neon bars, what are you doing?
FC: I have an almost 6 months old son called Maxwell, so we are busy with playing and going for walks. I am also trading on the financial markets. I often do both – I sit with Maxwell in front of charts discussing our next move.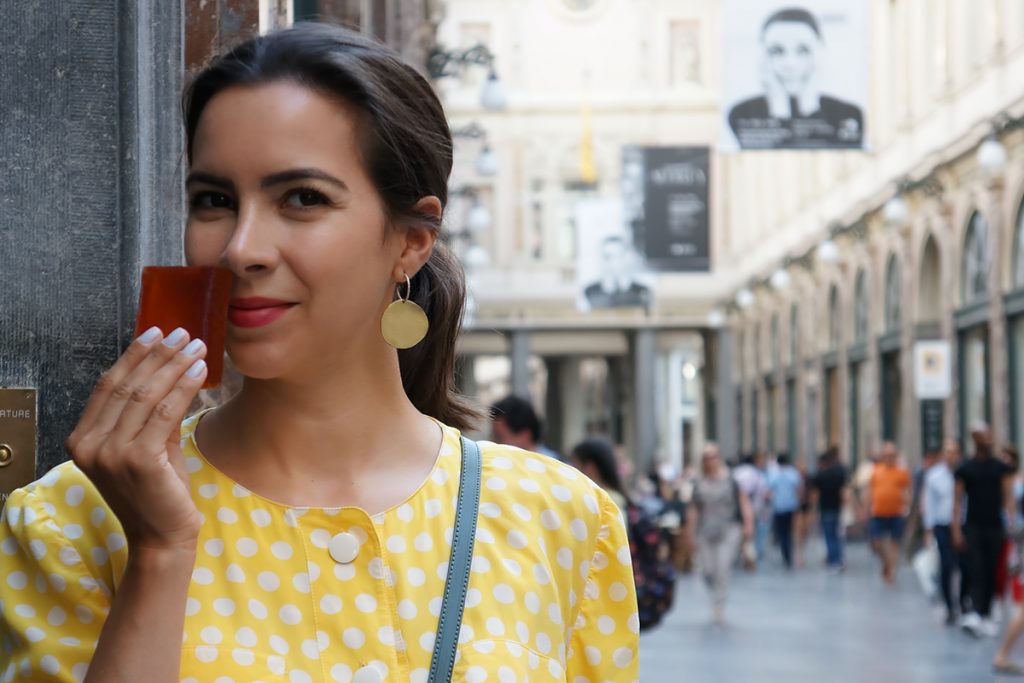 EC: How do you balance or integrate all the facets of your life – all while making time for personal relationships and self-care?
FC: With a 6 months old son, I cannot say that I have figured out the balance yet. How can I run my business, learn, and improve myself, but also be a great mother to my son? I am still figuring that out.
EC: What's next for neon bars?
FC: Since neon bars is a very new brand, I was only able to introduce it to customers in New York. I would like to inspire people all over the US.
Although balance may be a work-in-progress for many of us, including Flavia, I think we've all learned how important it is to take moments for ourselves. So why not let a bar of soap be your fore into creating a new ritual? Plus, you're helping the environment, so there's really no reason not to give it a try!
Start your ritual today! Flavia would love to give you 25% off your order with code WAWO25