A Loyal Society: Elegant and Inspiring Self-Care Gifts for Dynamic Women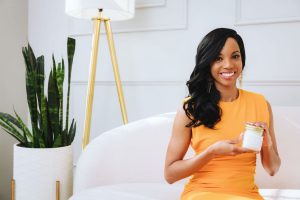 What if you could gift the women in your life inspiring goodies that would help them carve out moments for wellness, relaxation, and self-care in their busy lives? And what if all of those items could be beautifully curated and elegantly presented?
Well, good news: that's exactly why A Loyal Society is here.
A Loyal Society is a self-care gifting company that creates modern gift boxes with all-natural essentials for fabulous women and moms, and they're on a mission to ensure that all women are heard and supported in conversations around self-care.
Krista, the founder of A Loyal Society, is the mom of an adorable (and always on the go!) preschooler. She's also a proud Howard University graduate, a 15-year veteran of the fashion industry, and a huge advocate for women and moms finding simple ways to bring more balance into their lives through self-care routines that create moments of relaxation and reflection.
She believes that women should be able to experience as much self-care, support, encouragement, joy, laughter, and wisdom sharing as they desire.
We got to chat with Krista about the most challenging parts of starting a business, how those challenges have helped her grow, what inspires her, how she came up with the name for A Loyal Society, the brand's latest exciting launch, and more!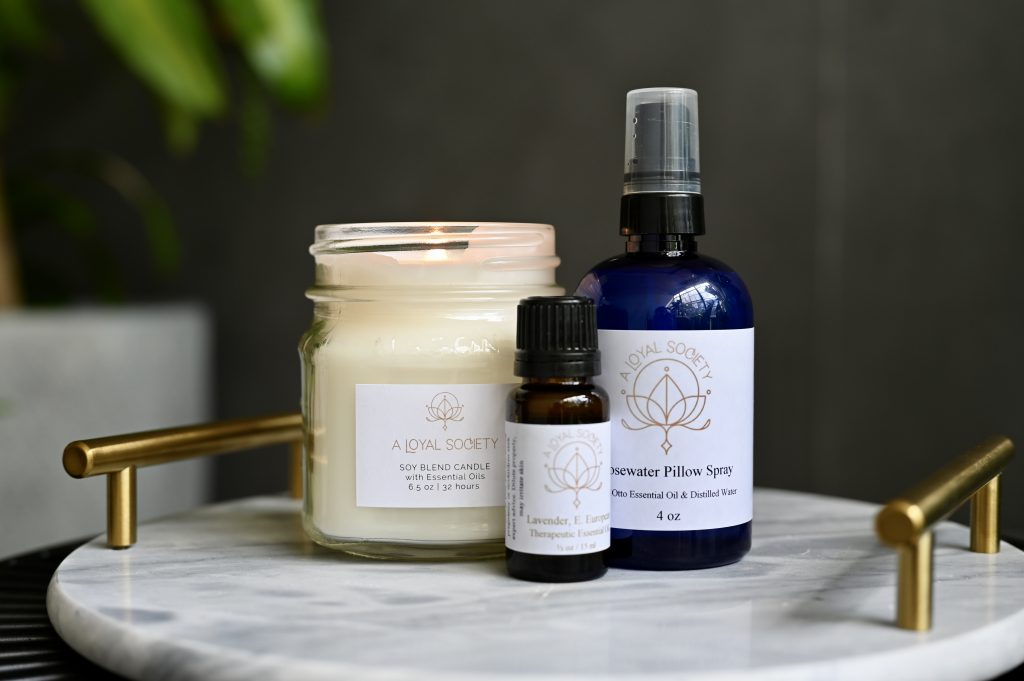 WAWO: How did you get the idea to start A Loyal Society?
Krista: When I became a new mom, I realized how easy it is for self-care to fall off women's must-do lists when we step into that amazing new role of mother. That inspired me to create all-natural self-care products that were soothing and could provide little moments of luxury.
From there, I moved into curating self-care boxes during the pandemic as a way for women to pamper themselves and their loved ones.
WAWO: How did you come up with the name A Loyal Society? Is there special meaning there?
Krista: There is! The meaning behind our name, A Loyal Society, is my vision for a place where self-care for women and moms is supported without apology. It's all about the notion of celebrating women and all of the roles that we play in society while providing a space for us to rest, restore, and prioritize our needs.
WAWO: Ahh! It makes sense that so many of A Loyal Society's products are centered around relaxation and self-care, then!
Krista: Yes. I'm passionate about self-care, wellness, and having more ease in our lives as dynamic women. Plus, I truly enjoy creating products and gift boxes that bring the recipient a smile and give them simple ways to pamper themselves at home.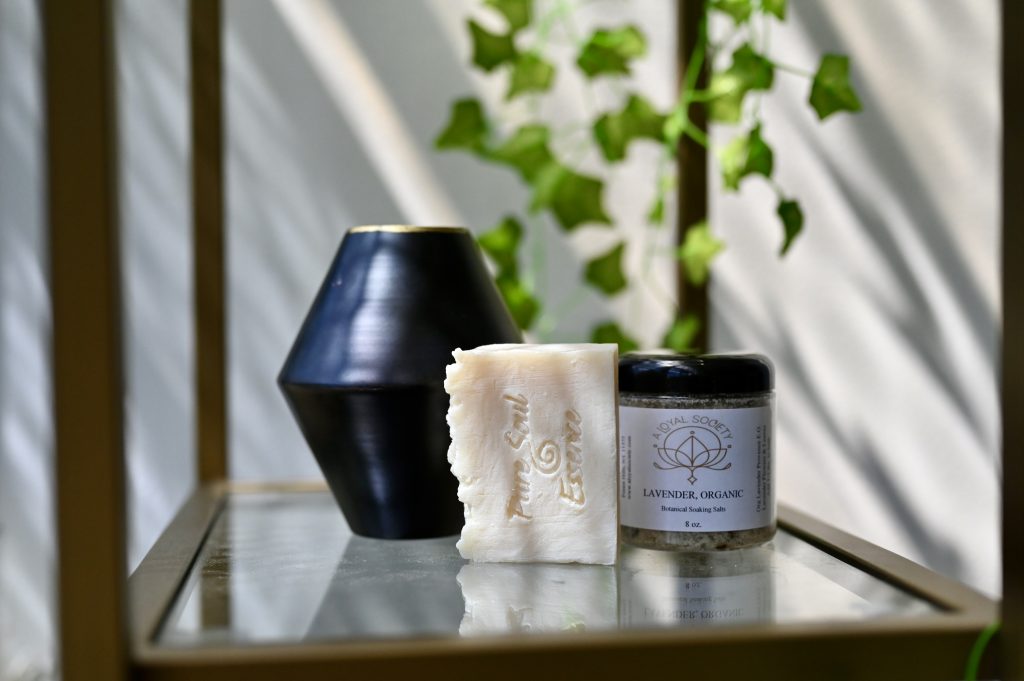 WAWO: How has your 15-year background in the fashion industry been helpful as it relates to building your business?
Krista: My decade-plus career as a Fashion Buyer has helped greatly! It's where I developed my passion for the highest quality products and expert eye for small details.
WAWO: What's your favorite thing about the work you do? 
Krista: I love being creative, and I absolutely love curating products to support self-care for women, so coming up with the themes and concepts for our boxes – and then bringing them to life – is my favorite thing to do.
WAWO: What's the most challenging part of being a founder? 
Krista: Initially, the many hats I needed to wear – in addition to being on top of so many details and aspects of my company – was really challenging. In my opinion, though, it's also the best way to learn and be prepared when you start to build a team. Since you've already done the work, you know all of the ins and outs of your processes.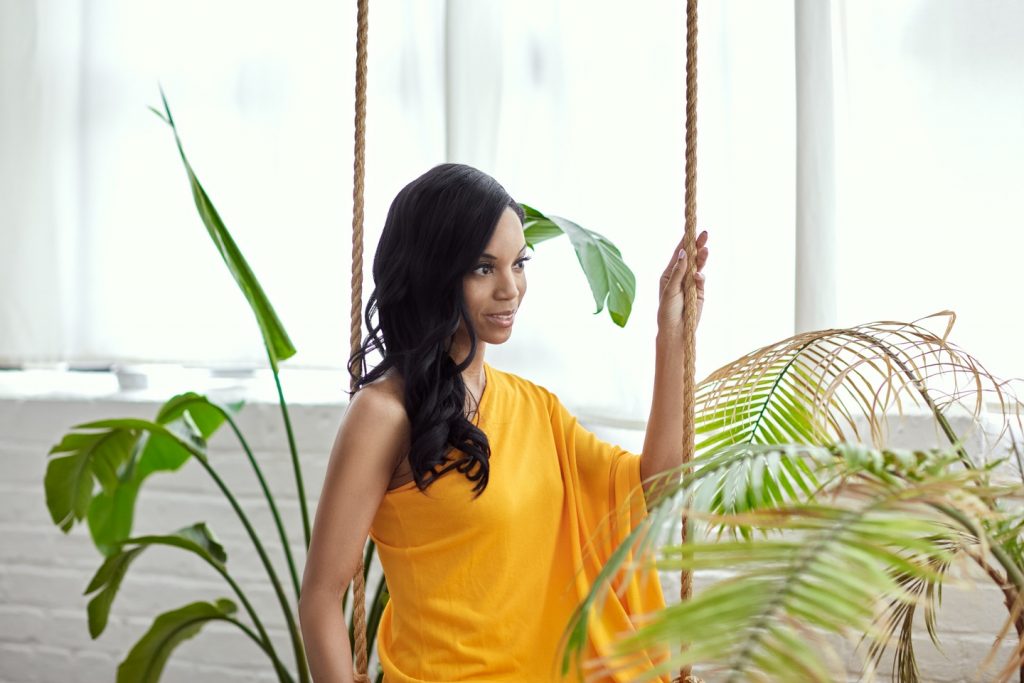 WAWO: Is there anything you know now that you wish you could've known when you were getting started?
Krista: I've learned so much along the way. I think that advice I would've given to myself a couple of years ago was to trust the journey of building my brand and to not feel rushed or pressured for super-fast growth in those very early days. I'm really proud of the vision and trajectory of A Loyal Society, including how the company has pivoted to where we are now.
WAWO: What does your typical workday look like?
Krista: A typical day can include working on concepts for upcoming boxes, responding to any customer questions that we may have coming in, creating social media content, and prepping self-care box orders! We always add fun and moments of self-care along the way, too!
WAWO: Do you have a favorite item or box in your shop?
Krista: It's so hard to choose just one, especially because I use all of our products as part of my own self-care routine! 
Right now, though, I am really loving our Dream Queen Box as a way to help support better sleep. It comes with a beautiful rosewater pillow spray, a sleep mask, a relaxation candle, and essential oil to help me to chill out after the busiest of days as a working mom!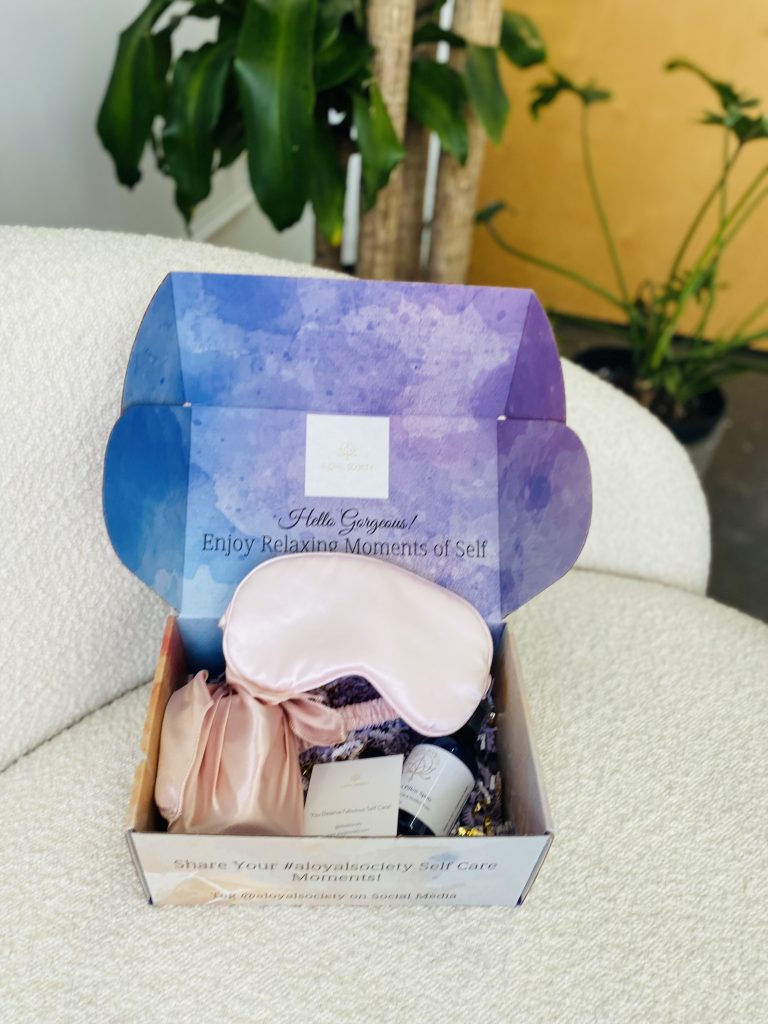 WAWO: Say someone wants to put together a fabulous gift box or care package for any kind of special occasion, like a friend's birthday, graduation, housewarming, or maybe even just because. What would you recommend? 
Krista: I'd recommend our Signature Self Care Box, which includes eight self-care essentials that are perfect for any occasion! It's literally a spa in a box and is our most popular gift!
WAWO: You offer custom care packages for special events and corporate gifting, too, right? That sounds amazing and convenient – can you share a little more about your custom care packages?
Krista: Absolutely! We offer custom self-care boxes and mini self-care kits, which make perfect gifts for bridal parties, customer appreciation, employee appreciation, and corporate gifting. Those interested in getting started or learning more can email us at support@aloyalsociety.com.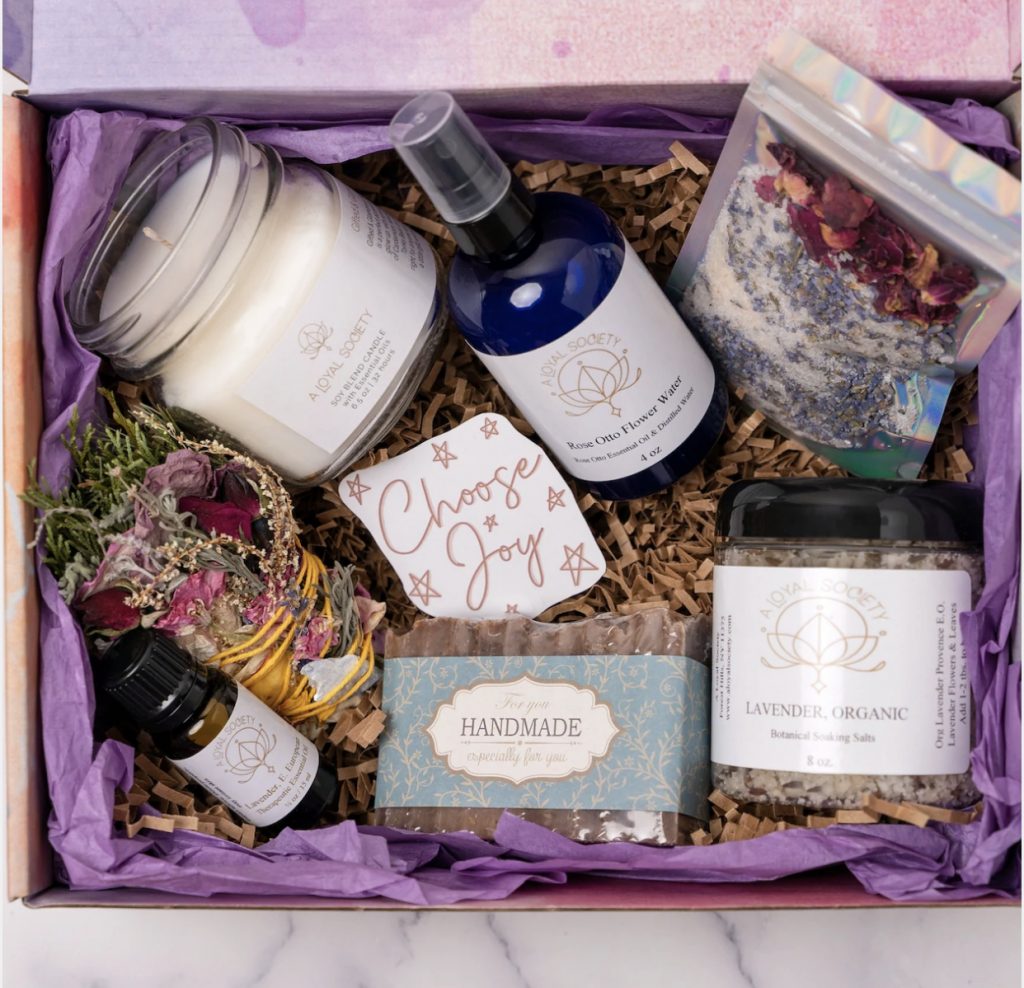 WAWO: Is there anything you wish more people understood about what makes a great gift?
Krista: It's all about the little details when it comes to celebrating or honoring others! 
From what we've seen over the past couple of years, the recipients of our gift boxes really appreciate it when their loved ones take the time to celebrate them or comfort them in a time of need – especially when the gifts are thoughtful, have a personal touch, and introduce them to products from small brands and businesses they might not have heard of before.
WAWO: Krista, thank you so much! It has been such a treat to learn about your journey and your mission. Before we go, what's next for A Loyal Society?
Krista: We're excited to share that, in addition to our existing gift boxes, we're launching our first self-care subscription: our new Self Care Loyal Box. This new subscription box allows us to help our clients discover new woman-owned and Black-owned brands that can help to support their self-care routines!
Our June self-care subscription box is called Hello Summer, and it's a really fun beach-themed box to kick off the season. It's filled with our Beachy and Blessed relaxation candle, an adorable Do What You Love journal & pen by Effie's Paper, a super cute beach towel by Katydid, and more! Founding members get a special surprise, too.
Ready to treat yourself or a loved one to a well-deserved self-care moment? A Loyal Society is offering the WAWO community a special 20% discount through June 12 – just use the code WAWO20 (not valid on subscriptions).