9 Gift Ideas for the Hostess with the Most-ess This Holiday Season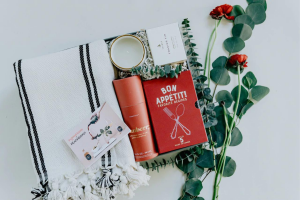 While 2022 came with its own set of challenges, there's one perk that feels extra special this holiday season: safely gathering with friends and family is way more feasible than it was a year or two ago – yay!
And obviously, in your excitement to be around other humans during this magically festive time of year, you don't want to show up empty-handed. But you're not after just any old hostess gift – you want something she'll be able to love and use not just during the holidays, but all year long.
Well, you're in the right place! 🤓
Whether you're venturing out for a boardgame night with your partner's work crew, a fancy four-course dinner with extended family, or your BFF's ultra-casual annual holiday movies + hot cocoa pajama party, we've gathered 9 hostess (or host!) gift ideas for all occasions and tastes.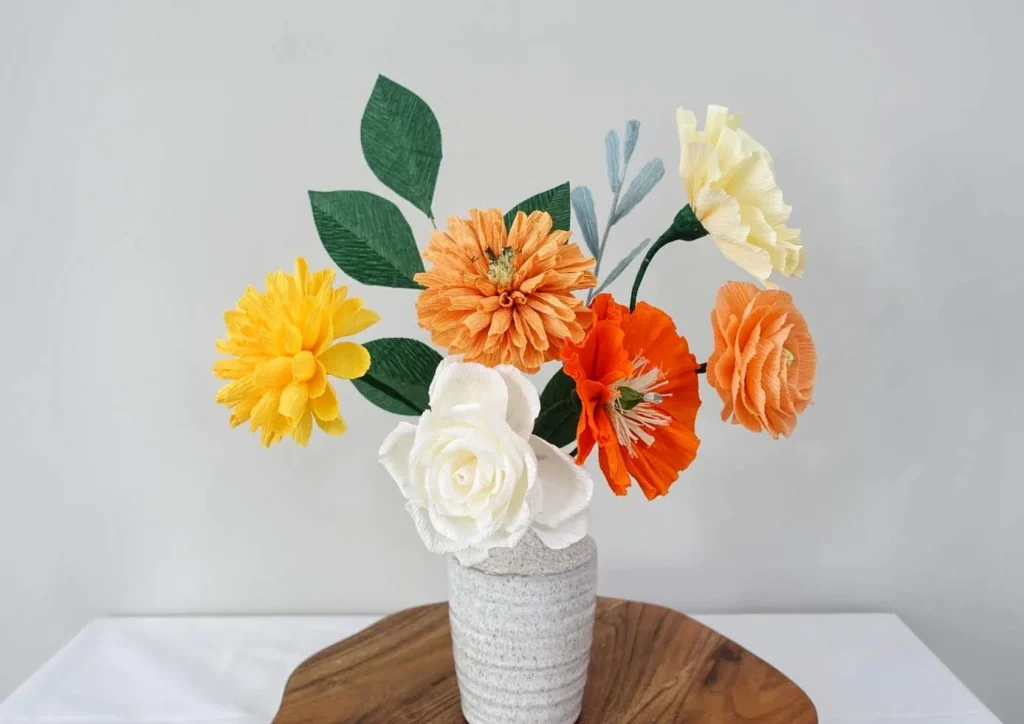 Summer Space Studio
Artfully handcrafted paper flowers that add a cheerful pop of color to any room and last forever? Yes, please!
Summer Space Studio's You Are My Sunshine bouquet was inspired by Founder Poy T. Granati's favorite drink: the Aperol Spritz. The summery orange, yellow, and white hues inspire a much-needed jolt of joy over the cold winter months.
Poy offers custom orders, too!
Find more Summer Space Studio in the WAWO Small Business Directory.
Don't forget your WAWO-exclusive promo:
Get 15% off sitewide for $50+ orders with code WAWO2022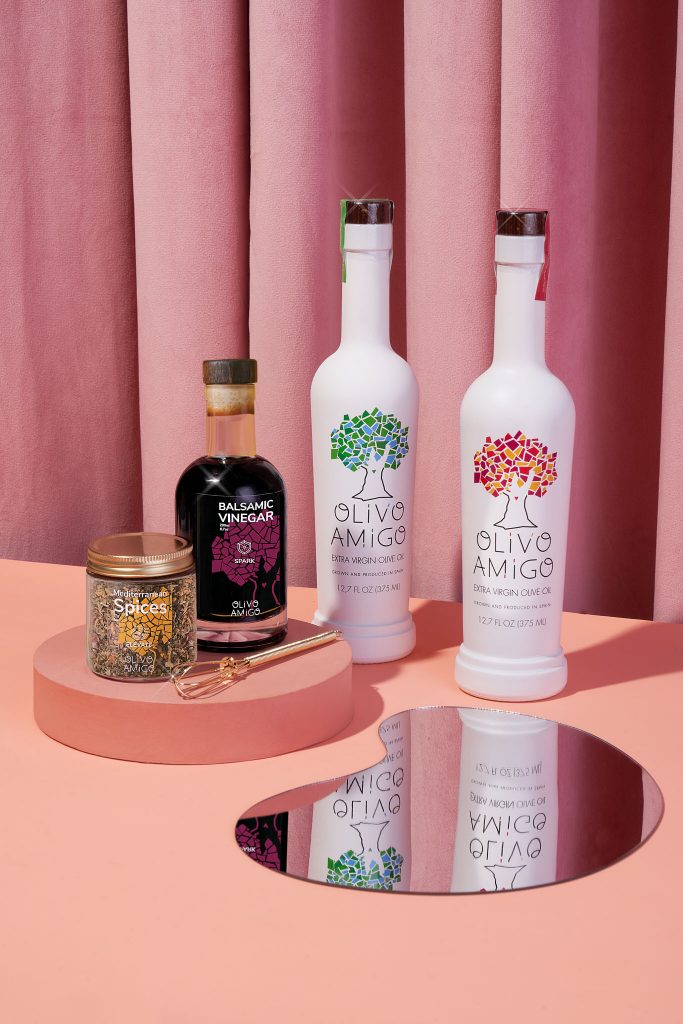 Olivo Amigo
The magic of the Mediterranean centers around two things: experience and food.
Thankfully, Olivo Amigo delivers the full Spanish Mediterranean experience – no matter where you are – through their selection of olive oil, vinegar, spices, housewares, and more. Plus, each of their products is made with handpicked fruits and herbs sourced from family-owned farms in small batches.
With its full sizes of Spark Vinegar, Joy EVOO, and Elevate Spice Blend, the Joy Celebration gift set is perfect for pasta, dipping bread, Caprese salad, fish, potatoes, ice cream, and cocktails.
Find it on page 90 of the WAWO Holiday Gift Guide
Don't forget your WAWO-exclusive promo:
Enjoy 15% off your order with code 15WAWO22 through December 31st, 2022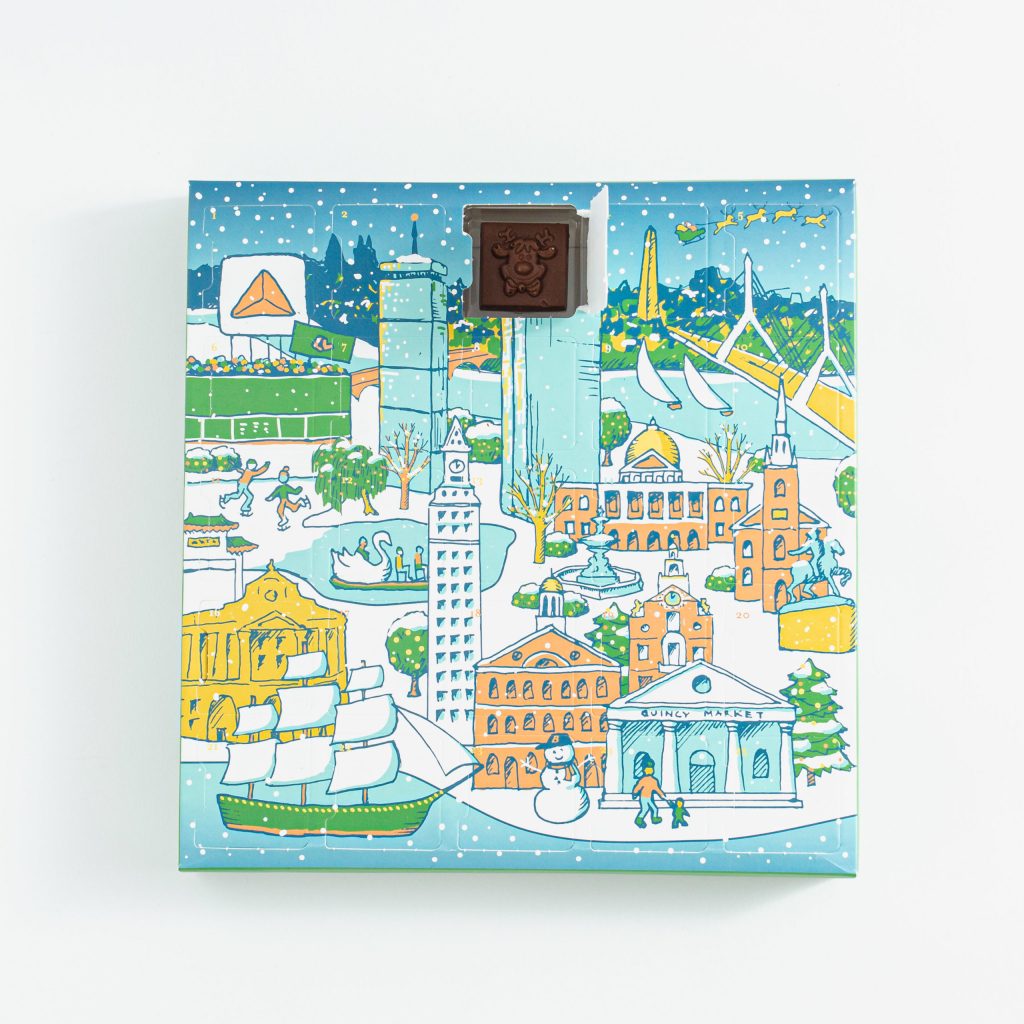 Serenade Chocolatier
Opening an advent calendar each day is fun on its own – but opening it to find Serenade Chocolatier's heavenly handmade chocolates each day? Even better.
Each calendar comes with 25 solid chocolates to share, enjoy one at a time, or devour all at once (Serenade Chocolatier has vowed to not judge anyone who chooses this option, btw).
Choose from milk chocolate, dark chocolate, or vegan chocolate (yes, finally – a vegan advent calendar!).
Find it on page 91 of the WAWO Holiday Gift Guide
PEACHBOX CO.
Yup… PEACHBOX CO. has gone and curated the epitome of luxury gift boxes for your first-time hosts this holiday season!
Inside, your recipients will find everything they need to make their home ready for anything, like…
A $75 Good Taste x PEACHBOX gift card (so they can select the perfect wine!), a gilded Thymes Frasier Fir candle (the quintessential Christmas scent), a Paddywax Reed Diffuser, a favorite recipe set, and a Turkish throw from Sweetwater Decor.
Plus, it's all beautifully packaged in PEACHBOX CO's signature memento box. They're extremely rigid, highly sustainable, and make a beautiful storage piece for the home or office.
Find PEACHBOX CO. on pages 68 – 69 of the WAWO Holiday Gift Guide
Don't forget your WAWO-exclusive promo:
Enjoy 10% off your order with code WAWO22 until December 31st, 2022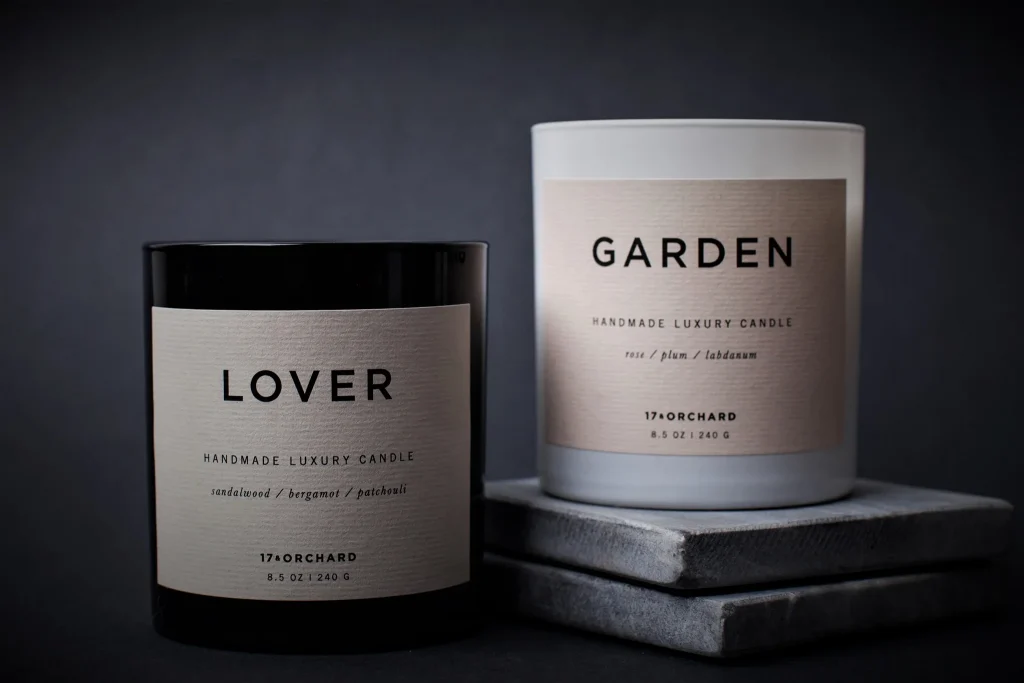 17 & Orchard
Made with the sophisticated, conscious consumer in mind, 17 & Orchard is the brand for the candle connoisseur who loves a truly luxe experience.
Get the best-selling scents from their Day and Night collections, packaged up beautifully and ready for gifting! Includes the sultry Garden (rose, plum, labdanum) and the soothing Lover (sandalwood, bergamot, patchouli).
Each candle contains a unique blend of vegan apricot wax, fine fragrance oils, essential oils, and untreated crackling wooden wicks – all crafted by hand. Plus, the packaging is reusable, recyclable, and biodegradable.
Find it on pages 40 – 41 of the WAWO Holiday Gift Guide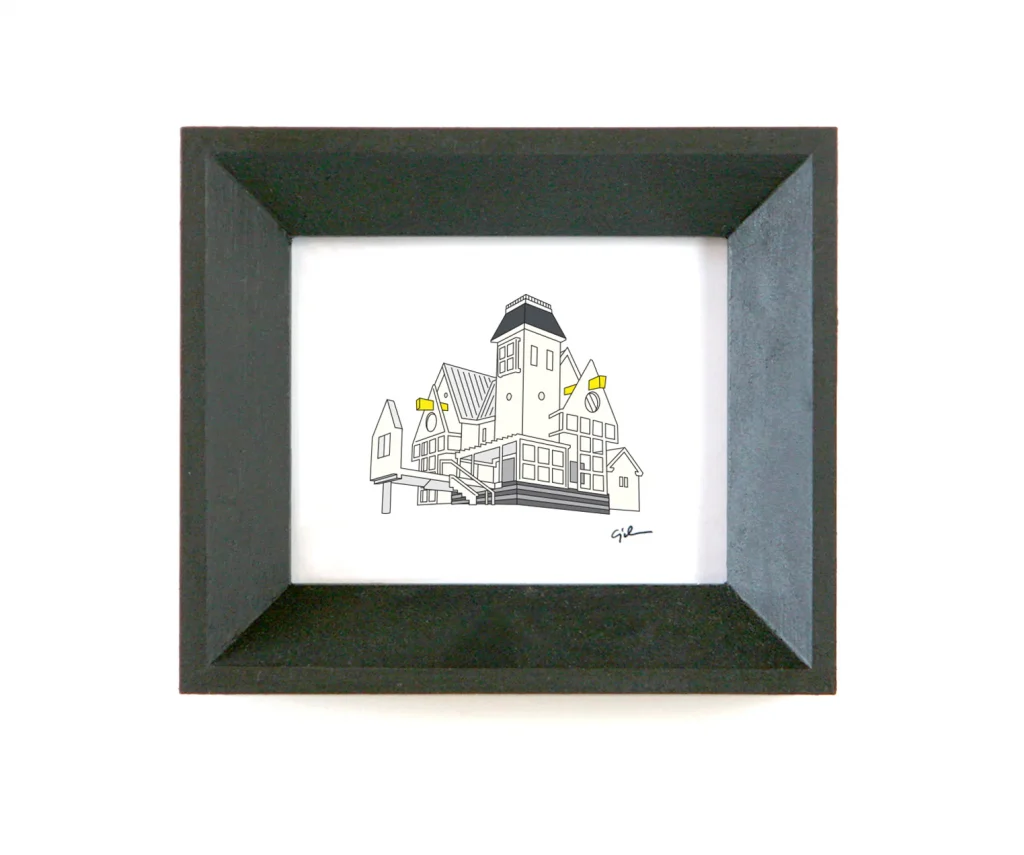 United Goods
You know the friend who loves cult classics, could communicate with you using only movie quotes, knows Catherine O'Hara's entire filmography by heart, and prides herself on being just a little strange and unusual?
Get her this tiny illustration of the Deetz House from United Goods.
It's cute and subtle enough to display anywhere, but the best part is the smile and chuckle it'll inspire each time it catches her eye.
Find United Goods on page 31 of the WAWO Holiday Gift Guide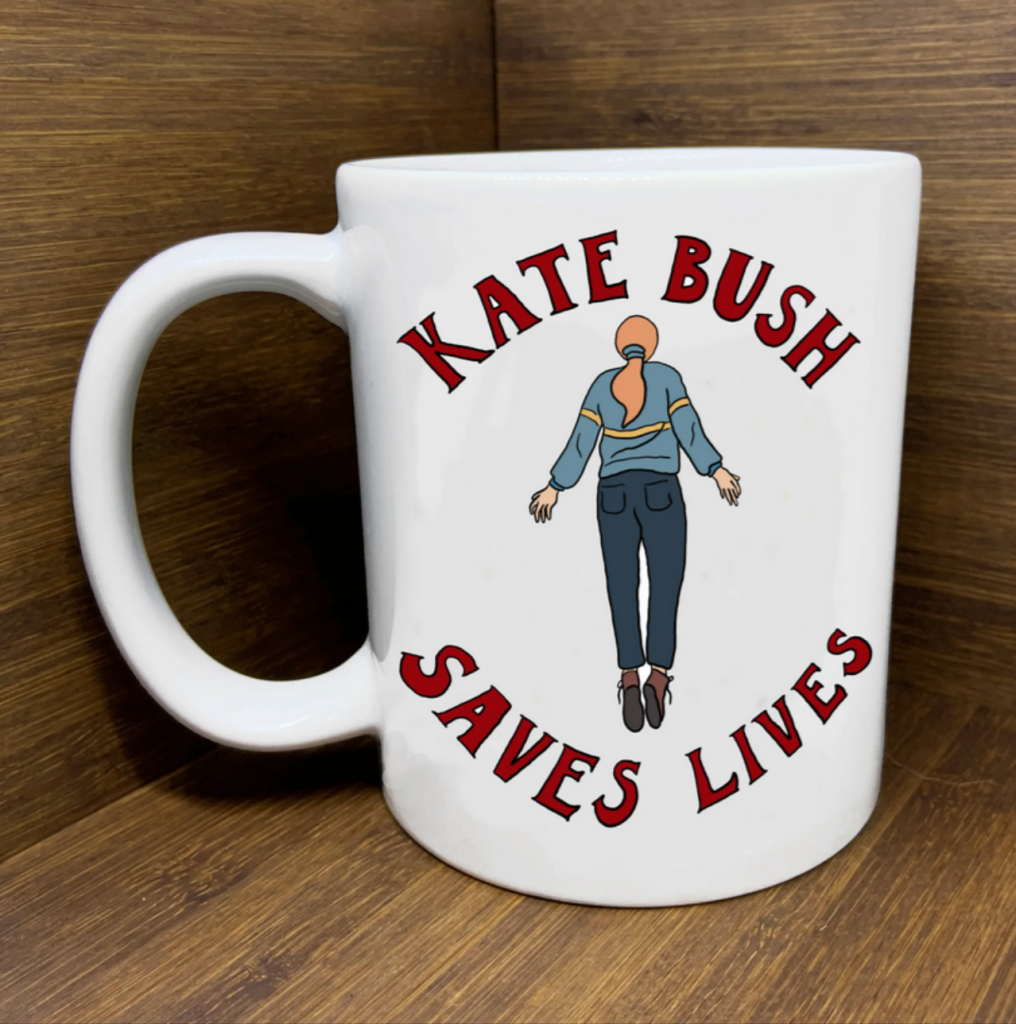 Citizen Ruth
Need a fun offering for a casual get-together or gift exchange?
We love this Kate Bush Saves Lives Mug from Citizen Ruth.
Whether your recipient first heard Running Up That Hill back in 1985 or in 2022, they'll be greeted with a little inspo to withstand their enemies and hang on through the hard times each time they reach for their coffee.
Find it on page 79 of the WAWO Holiday Gift Guide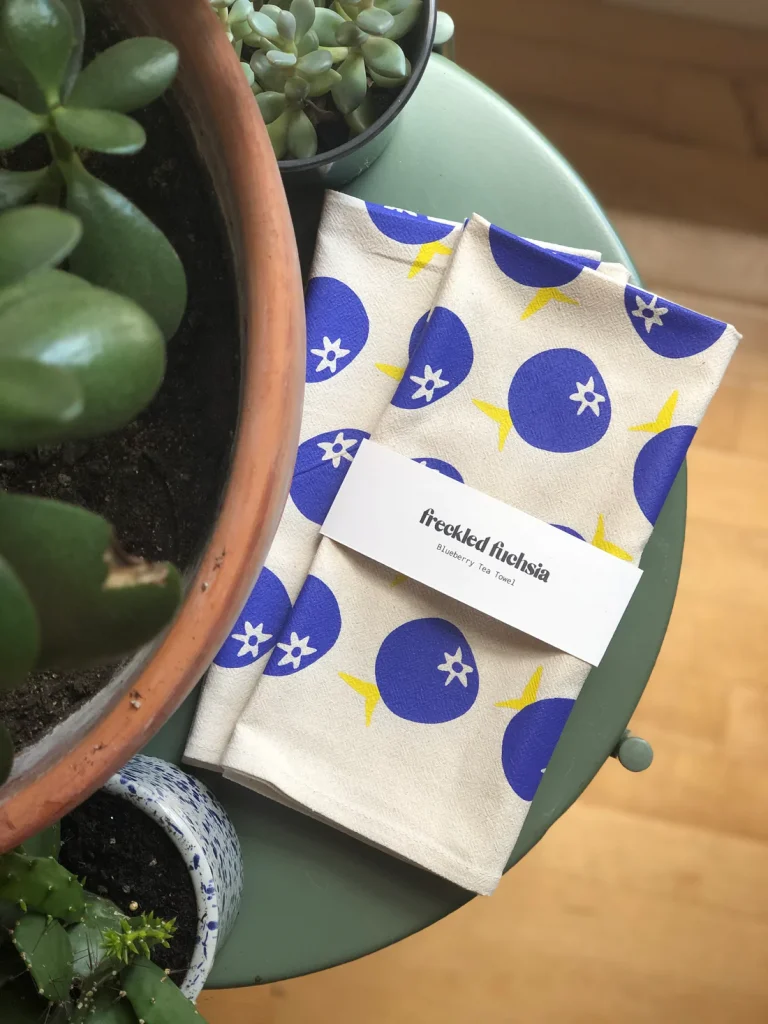 Freckled Fuchsia
These 100% Natural Cotton Flour Sack Towels – designed and printed with care in the US (using water-based inks!) – are sustainable and plastic-free.
Obviously, they work fabulously as kitchen towels. Their versatility doesn't end there, though – any of Freckled Fuchsia's tea towels can be repurposed as whimsical napkin sets, table centerpieces, and more!
Find Freckled Fuchsia on page 79 of the WAWO Holiday Gift Guide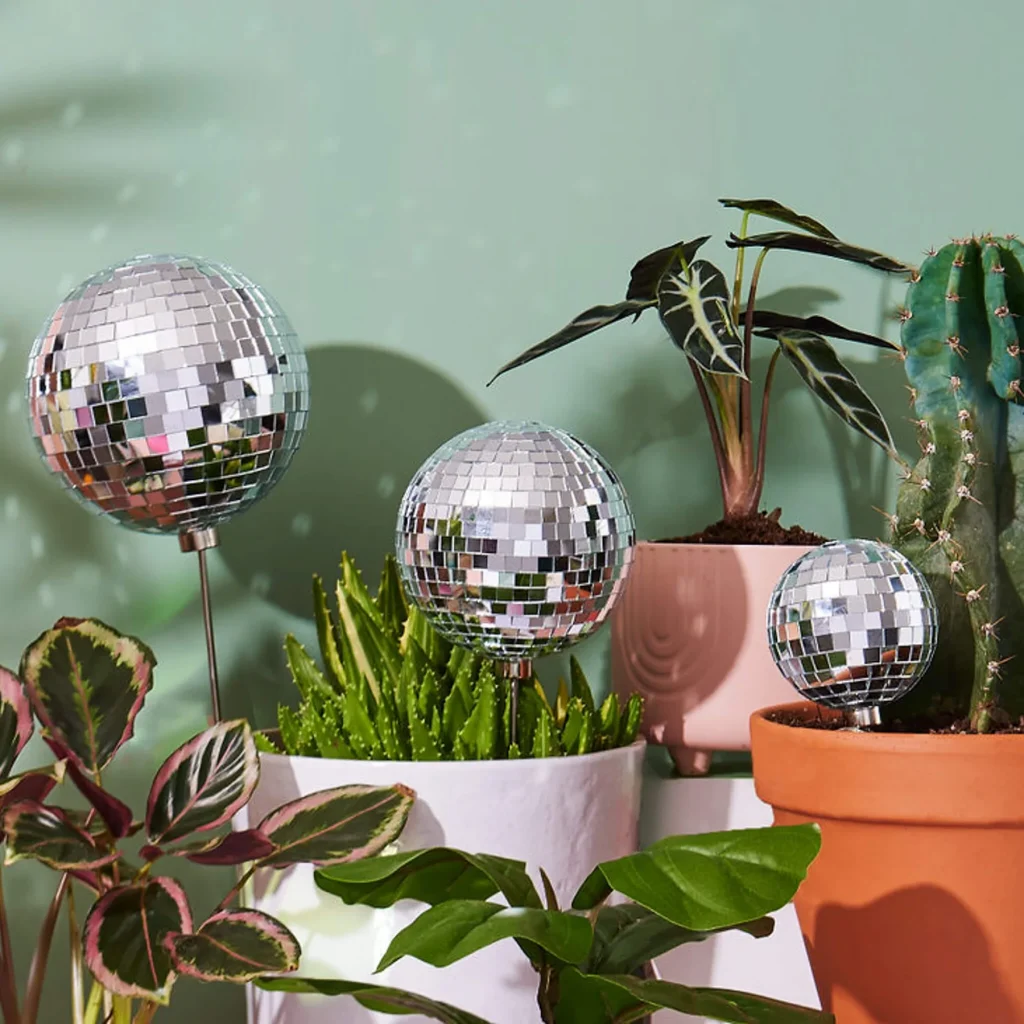 Paloverde Botanicals
Does your hostess's enthusiasm make you feel like she's a disco ball in human form? Could her plant collection use a little sparkle to match?
Well, make way… the Disco Fam has arrived in the form of decorative plant stakes! Place 'em in a potted plant, floral arrangement, or centerpiece, and prepare to be wowed.
Fun fact: Paloverde Botanicals is certified as a California Green Business. Since its launch in June of 2020, the brand has been donating to plant a tree through One Tree Planted for every gift box sold.
Find it on pages 74 – 75 of the WAWO Holiday Gift Guide
Don't forget your WAWO-exclusive promo:
Enjoy 10% off your next order with code WAWO through December 31st, 2022
---
Want even more great gift ideas from women-owned small businesses?
Be sure to check out the We Are Women Owned Holiday Gift Guide as well as the We Are Women Owned Small Business Directory!

Oh, and how does winning awesome prizes just by shopping women-owned this holiday season sound? Don't forget to join in on the #ShopWomenOwnedChallenge!