Get to Know These 9 Standout AAPI-Owned Brands and Their Incredible Founders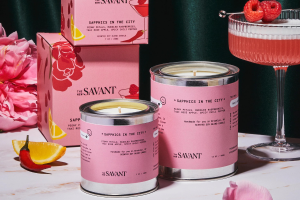 You're probably aware that May is Asian American and Pacific Islander Heritage Month – a time to celebrate people of the Asian and Pacific Islander diaspora in the United States while also honoring their history, culture, and achievements.
So, if you've been meaning to make more purchases from brands that are both AAPI-owned and woman-owned, now is an excellent time to get started.
And, of course, as the go-to destination for discovering, shopping, and supporting women-owned brands, WAWO is here to help! Below, we've gathered a few of our favorite AAPI-owned brands from the WAWO Directory. 
Get ready to be enchanted by artisan-made home decor, handcrafted flowers, bespoke accessories, goods designed with intention, elevated everyday jewelry, books that celebrate multilingual families, hand-poured candles, apparel & accessories you won't find anywhere else, and even joyful stop-motion photography.
Happy discovering! ✨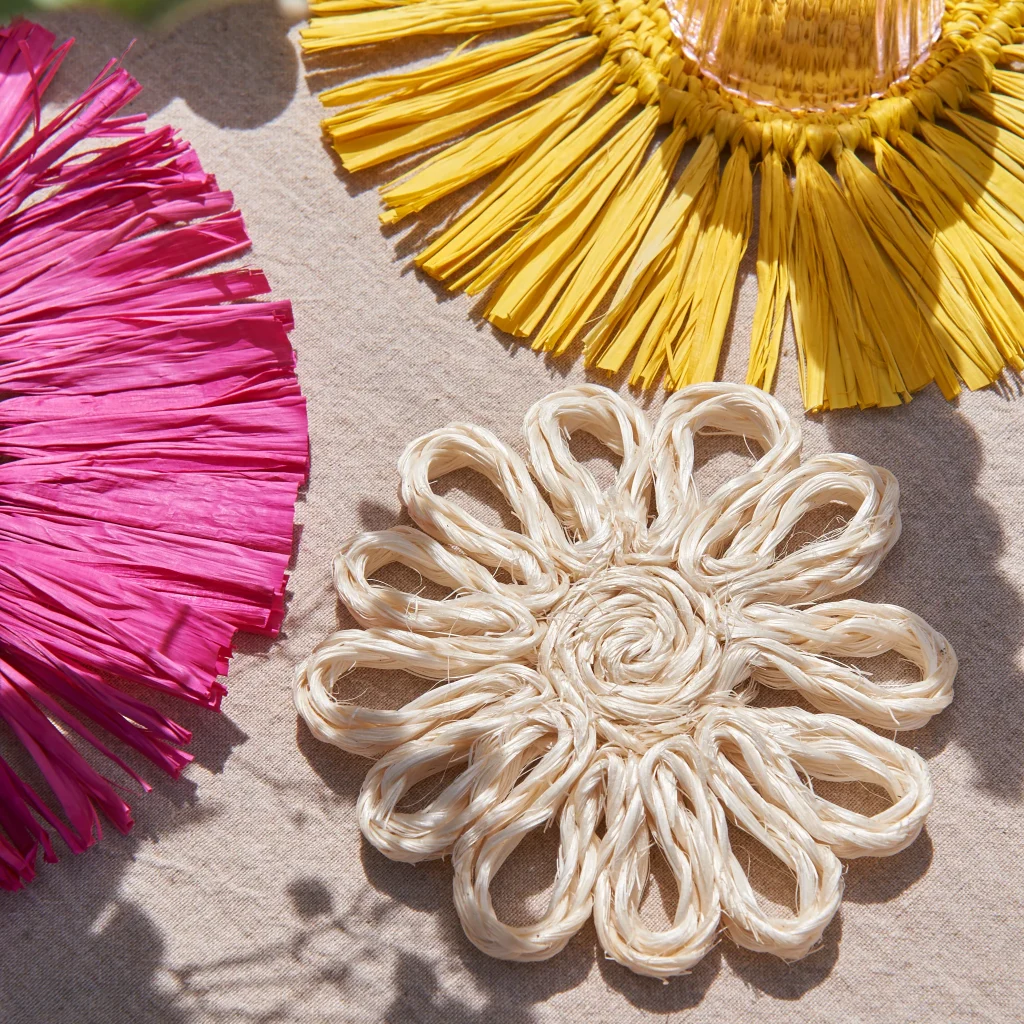 Founded by sisters Rumples Miranda and Kat Pesigan (both first-generation immigrants to the US from the Philippines!), kubo isn't your ordinary lifestyle brand – it's a love letter to traditional methods of Filipino craftsmanship and the communities they spring from.
Every item you'll find at kubo adheres to three pillars: made by hand, made by Filipinos, and made with purpose.
Specializing in handcrafted home goods that combine traditional techniques with modern aesthetics does a whole lot more than allow Rumples and Kat to stay deeply connected with their Filipino heritage – it gives the sisters the unique opportunity to provide their customers with products that evoke a sense of welcome, enrich both big and small moments, and serve as the perfect backdrop for creating new and lasting memories together.
Fleur Abaca Coaster, Set of 2, $15
Maria Rattan Serving Tray, $75
Enjoy 15% off your order with code WAWOFRIEND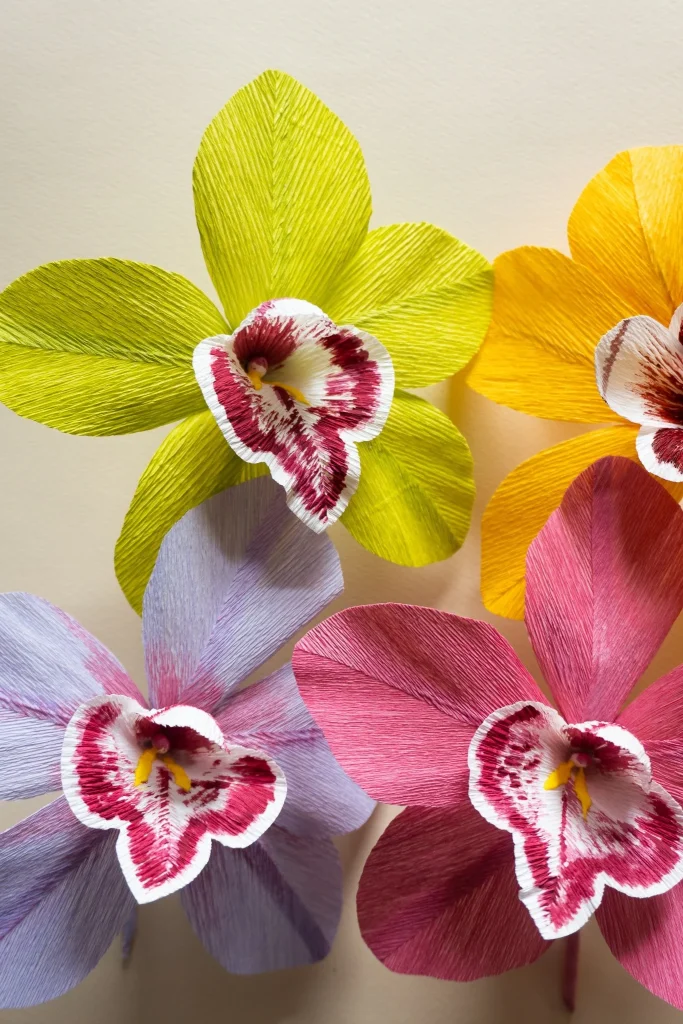 Poy Twitchsri-Granati first discovered her passion for paper flower crafting through a project called "100 days of making," during which she taught herself to make paper flowers and ended up falling in love with the process. Then, when she lost her full-time UX Design position thanks to the pandemic, Poy took it as a blessing in disguise and decided to start her journey in entrepreneurship.
Enter: Summer Space Studio, a New York-based studio focused on artfully handcrafted paper flowers created especially to bring joy to you, your space, and your loved ones.
In addition to her stun-ning Feature and Signature Collections, Poy offers custom orders, wedding florals, bouquet recreations (perfect for anniversaries!), private workshops, and group & corporate events.
Orchid Branch, from $95
Camellia Single Stem, $65
Get 15% off sitewide for $50+ orders with code WAWO2022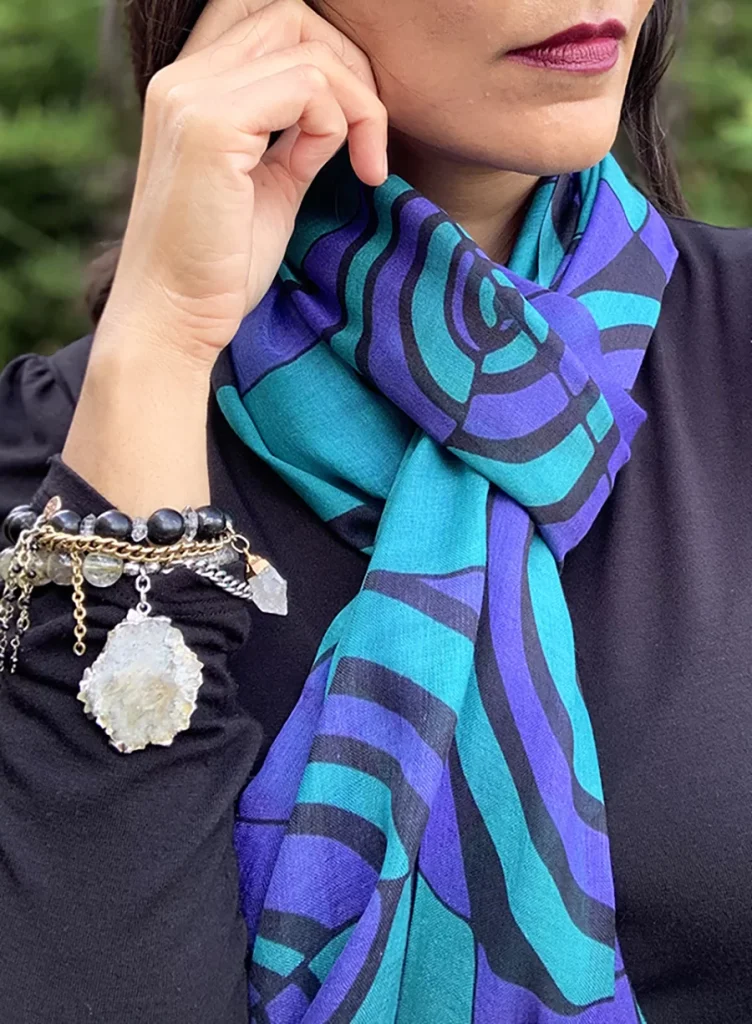 Meet Loveleen Saxena, a Houston-based artist who specializes in pieces that are inspiring, colorful, and intention-infused. Spend a few minutes browsing her creations and it'll be crystal clear that spirituality, sustainability, and creativity serve as her core principles in both life and business.
Each of Loveleen's designs begins with a hand-drawn doodle. Then, it's transformed into a vibrant, eye-catching pattern. Next, it's turned into a product you can use in your everyday life – think scarves, dish towels, tablecloths, coasters, journals, and more – that will brighten your home and invite you to live with intention and mindfulness.
That's not all, either: everything Designs by Loveleen offers is eco-friendly, shipping is carbon-neutral, and a tree is planted for every purchase!
Playfully Evolving Scarf, $121
Creativity Flows Through Me Journal, $25
Enjoy 15% off your order with code wawo15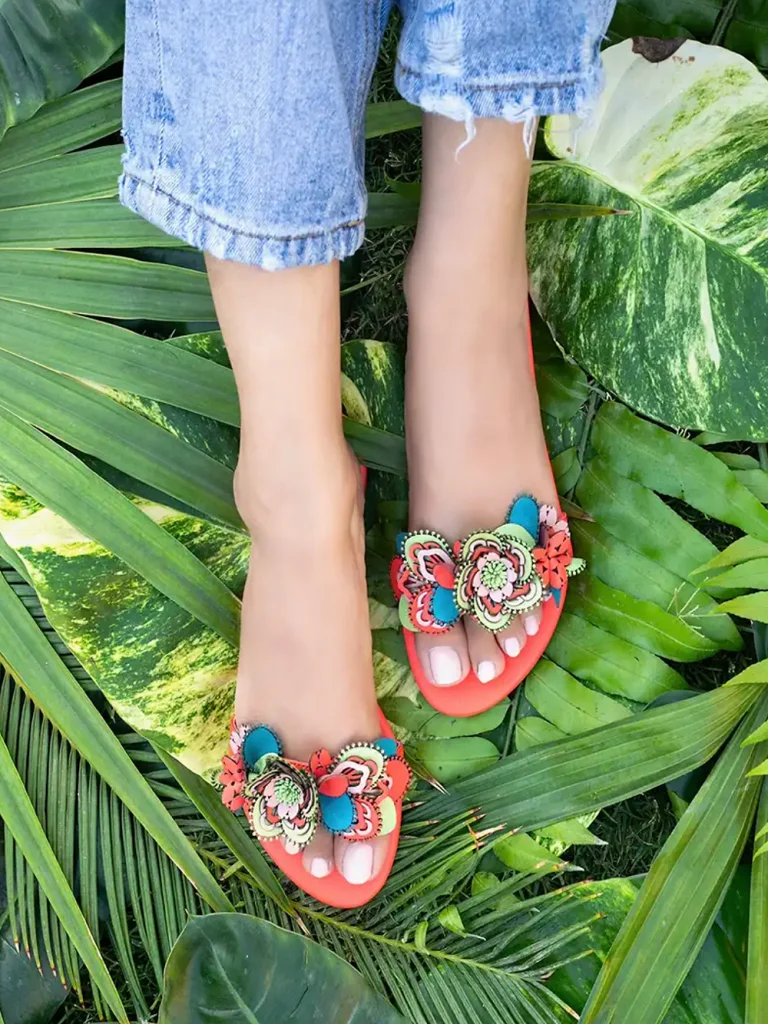 Munnzil (the Urdu word for destination) is a New York-based brand that specializes in luxurious, bespoke Pashmina cashmere, shoes, clutches, and clothing for the socially conscious consumer.
Their mission? To revive the fading craft of handmade luxury items while also financially empowering skilled artisans via direct profit sharing.
Each product is meticulously handcrafted by a skilled artisan, making it the result of exquisite craftsmanship as well as a labor of love. Plus, since each item is fully handcrafted, Munnzil offers complete customization. That means that no matter what you're imagining, Munnzil can bring it to life.
Eve Coral, wholesale only
Taco, $800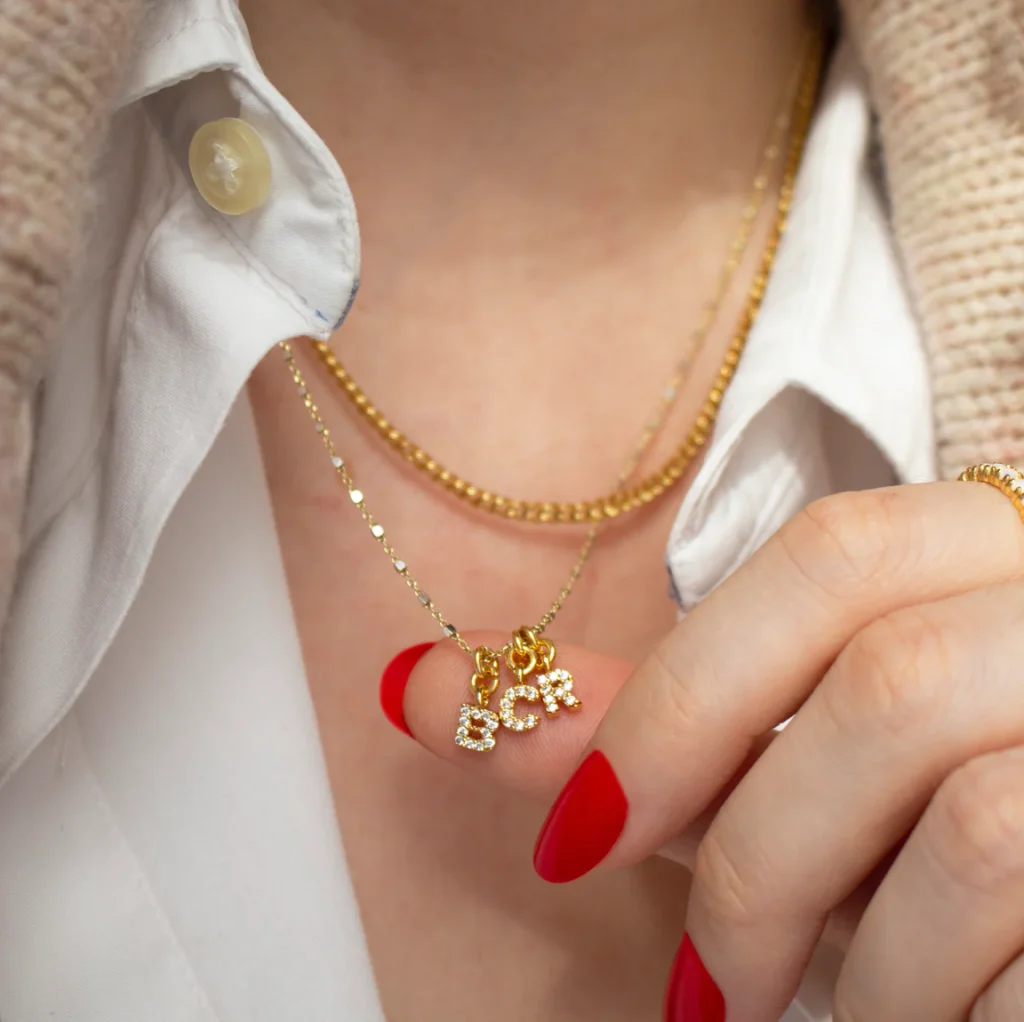 fyb jewelry is a Brooklyn-based company on a mission to inspire women to follow your bliss (that's what fyb stands for!) through meaningful pieces and an empowering community. Their thoughtfully-designed collection of demi-fine, 18k gold-plated elevated staples is meant to be stacked, layered, and personalized.
fyb's founder, Chinese-American designer Alyssa Kuchta, first launched the brand during her senior year of college. Now, ten years later, fyb has a Brooklyn showroom, works with hundreds of retail partners, and even published a book – Follow Your Bliss: Wisdom from Inspiring Women to Help You Find Purpose and Joy – in the fall of 2021!
The brand also supports Asian American Pacific Islander Advocacy through ongoing donations to Apex for Youth, an organization Alyssa is proud to volunteer with.
Freya Twist Huggies, $78
Personalized Identity Necklace, $48
Enjoy 20% off your order with code wawo20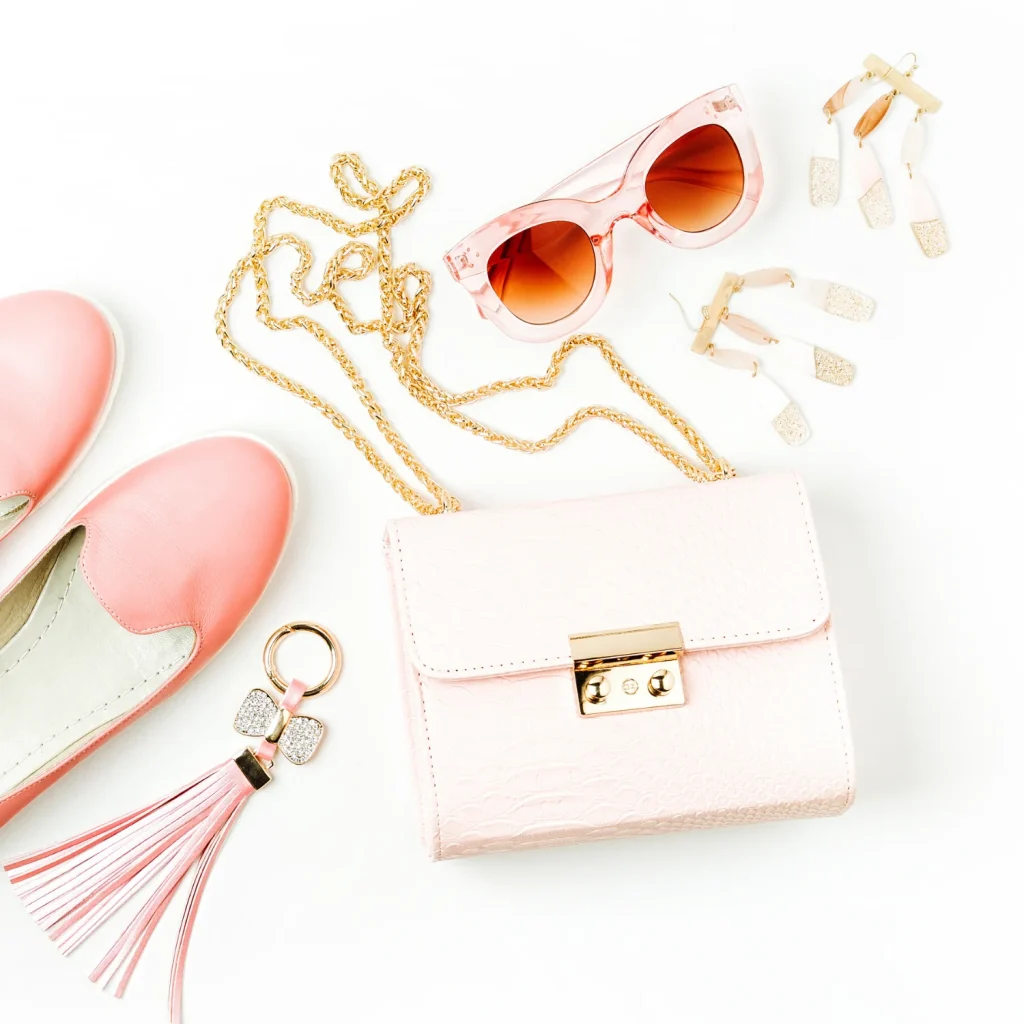 A subscription box for discovering fashion goods from new designers and small businesses? Yes, please!
As an NYC-dweller who worked for multiple well-known fashion companies, Suan Kim often found herself in the unique position of discovering trendy styles and hearing about up-and-coming designers before the rest of the world. Her friends, of course, LOVED this – and that's how she got the idea to start My Fashion Crate!
My Fashion Crate curates pieces from new designers and small businesses and then delivers them straight to the doors of conscious consumers like you. That means you'll get to look amazing, support new talent, and be the first to know about new styles that can't be found anywhere else.
The Accessories Box ($100+ Value), $55
The Style Box ($200+ Value), $85
40% Off First Box with code OUTFIT40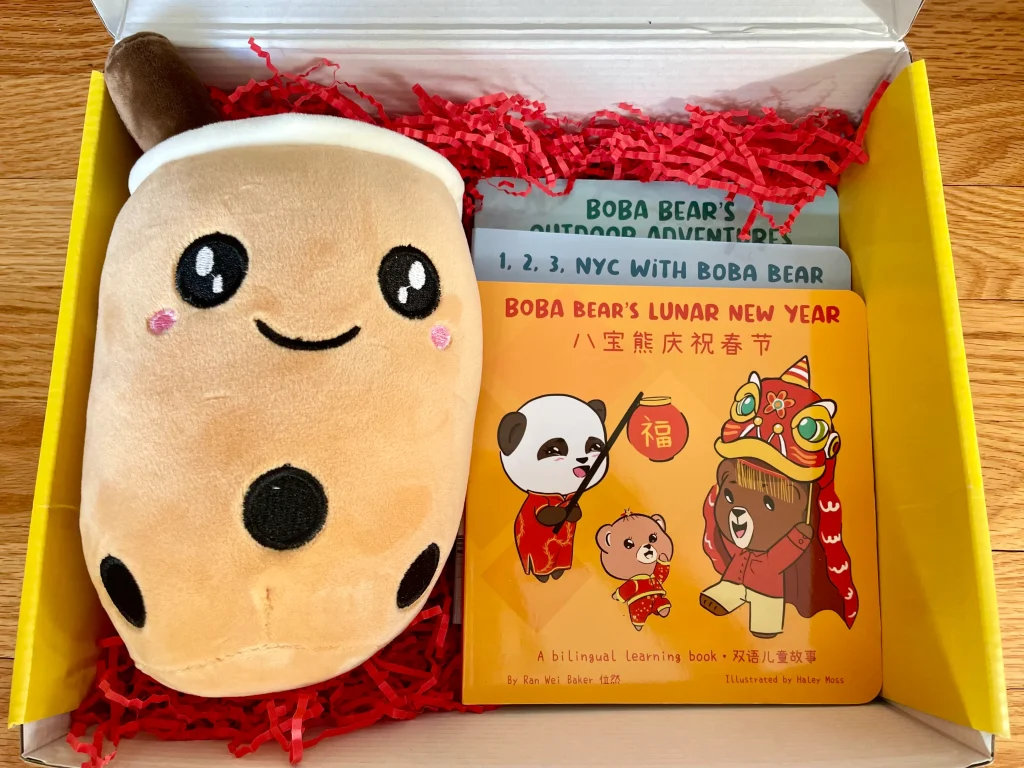 When Ran Wei Baker, a Chinese American author, began to put together a book collection for her daughter, Lily, she was surprised by how few children's bilingual books there were on the market – especially for modern families with mixed heritage and multilingual children.
Ran's immigrant parents were very intentional about exposing her to Chinese language while she was growing up, and to this day, it remains the best gift her parents have given her. So, she decided to set an example for her daughter by being the change she wanted to see, and that's how Boba Bear Bilingual came to be.
Boba Bear Bilingual offers fun, educational children's books, toys, and activities to celebrate language, adventure, and cultural diversity – especially amongst bilingual and bicultural families.
Boba Bear Bilingual Gift Set, $55
Boba Bear Bilingual 3-Book Set, $45
Enjoy 15% off for the entire month of May with code AAPI15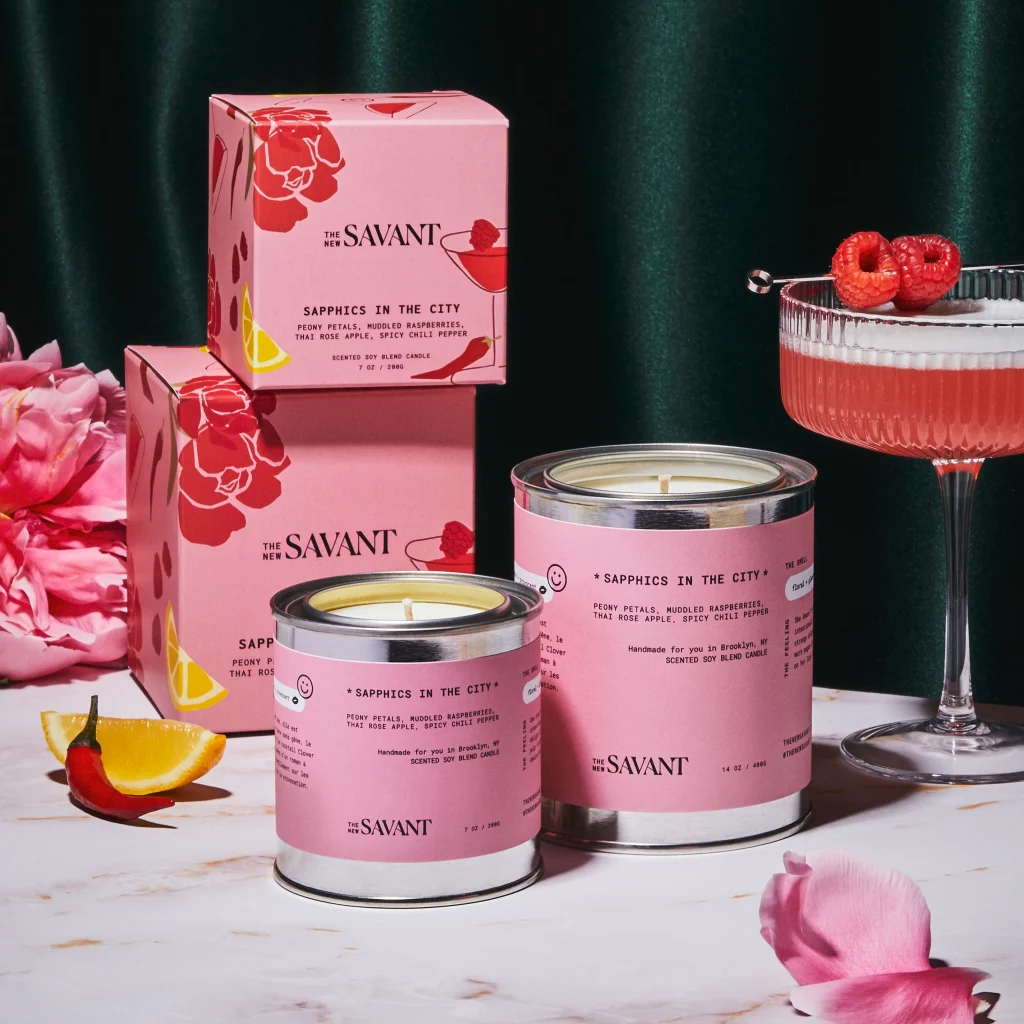 Candles that look good, smell better, and are meant to be enjoyed: that's what you'll find when you shop with The New Savant, a queer women-owned, self-funded, modern scent studio in Brooklyn, NY.
Co-founders Ingrid Nilsen (COO, Maker), and Erica Anderson (CEO) believe in creating exceptional olfactory experiences with imagination, personality, and luxury – but definitely not in a way that's stuffy and serious.
In addition to dreaming up and creating ridiculously delicious-smelling candles (seriously, try lighting up a scent like The Usual and not being instantly transported to a delightful cafe filled with the aroma of fresh-brewed coffee and just-out-of-the-oven chocolate cake), The New Savant uses domestic suppliers, candle tins made from post-consumer waste, and minimal packaging.
Sapphics in the City Candle, $38
The Usual Candle, $38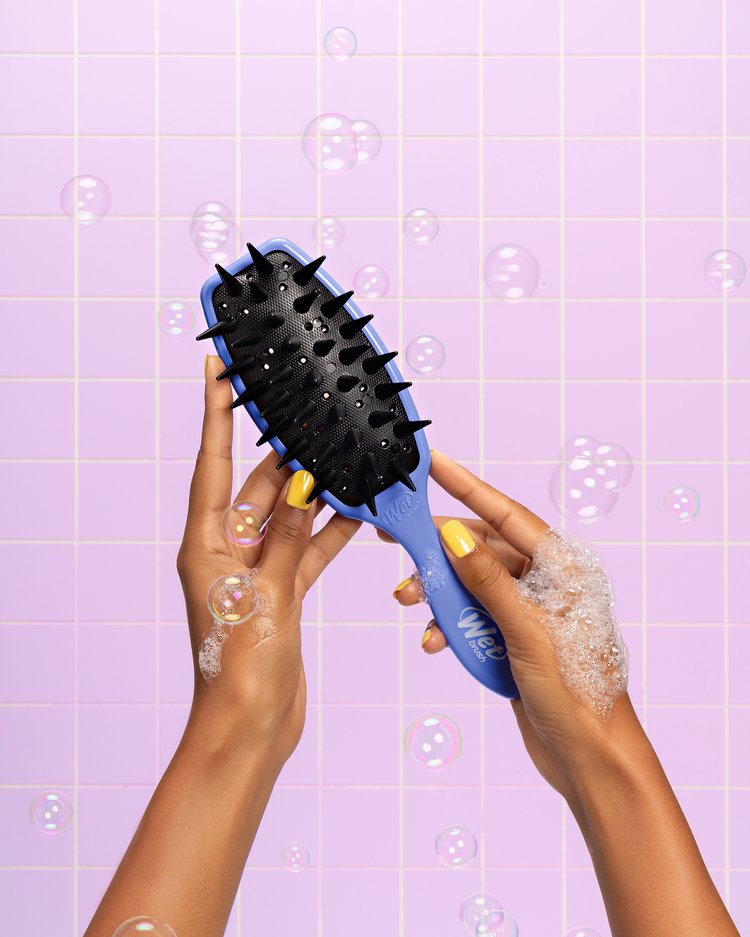 Wini Lao, a former civil engineer, is the founder and photographer at Wini Lao Photography, a New York-based creative studio with a special talent for capturing bright and vivid imagery and stop motions for purpose-driven brands.
Her superpower? It's a unique combination of her positive energy and the sharp technical eye she brings to every project! Wini has worked with brands like Essie, Lululemon, Kinfield, and more. And yes, you have seen her work in previous editions of the WAWO Holiday Gift Guide!
Want potential customers to see your brand photos and leave with a smile? Get to know Wini and take a look at her work!
Discover even more AAPI-owned brands in the WAWO Directory
The WAWO Small Business Directory is home to 100+ small businesses, all owned by women makers, do-ers, and curators! You can get acquainted with the WAWO Network's full roster of AAPI-owned brands here or browse the complete directory here.
Have you been introduced to an amazing AAPI-owned brand recently? We want to hear about them in the comments below!