Ready to Level Up in Your Business This Autumn? These 7 Service-Based Brands Can Help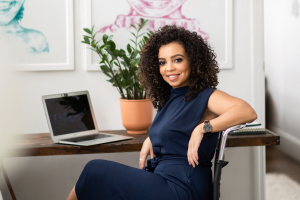 Now that the sleepy days of summer are long gone, the kids are back in school, the air is a little crisper, and the Fall Girlies™ (🙋‍♀️) have embarked on their relentless quest for pumpkin spice and maximum coziness in everything, thoughts like this might just be creeping up on you:
"It's actually autumn. HOW!?"
"We're only 3 months away from 2023." *cue screechy horror movie music*
"There's still so much I want to accomplish in my business before the year ends!"
We hear you!
But here's the good news: the year isn't over yet. Now – the weeks sandwiched between the easygoing summertime afternoons and the onset of the hectic holidays when it's dark by 4:30 – is the perfect time to secure the expert services you need to help your business reach that next level.
Whether you're ready to…
hire a team
hand your quarterly taxes over to a pro
get your legal ducks in a row
finally figure out a marketing strategy
stop living in a state of burnout
hire out the design for your Shopify storefront
spend more time with likeminded creatives
…these amazing women-owned businesses can help you get there.
Don't forget to click over to each brand's profile for upcoming events and WAWO-exclusive discounts!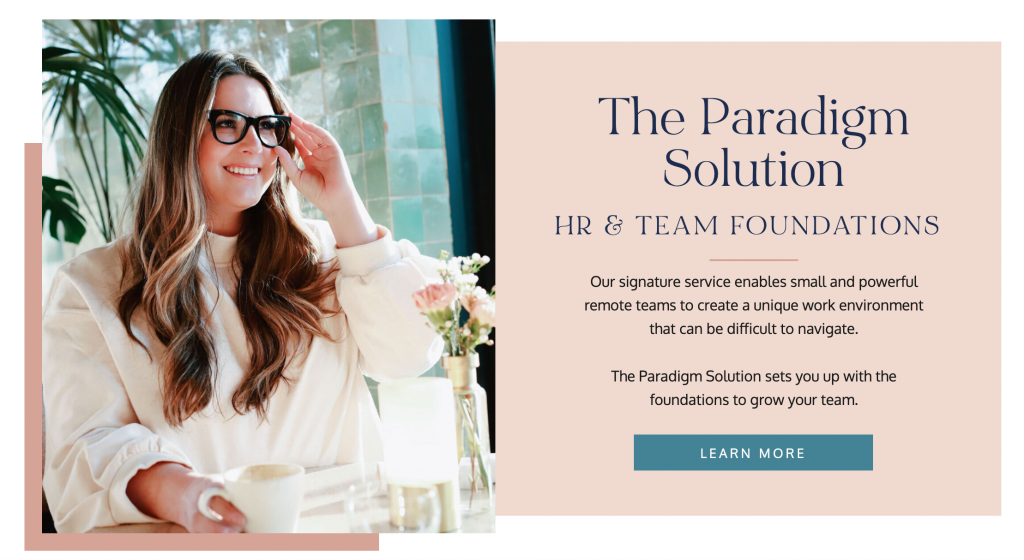 Time to make your first, fifth, or even tenth hire, but want to do it the right way? Meet Paradigm Consulting! They're an HR and Team Management company that helps women-owned businesses plan, develop, and manage teams that stand the test of time.
Nobody ever said growing a team was easy, and making it happen in a unique, fully-remote environment comes with a whole new set of challenges: the kind that – you guessed it – you just won't find solutions for in the standard corporate handbook.
Luckily, through more than a decade of experience in People Operations, Paradigm Founder Kira La Forgia has crafted an approach built especially for online businesses – one that blends traditional HR and Operations with the realities of innovative entrepreneurship.
Check out: The Paradigm Solution, Paradigm Consulting's signature service designed to help you confidently build the team you need so you can get back to the work you love.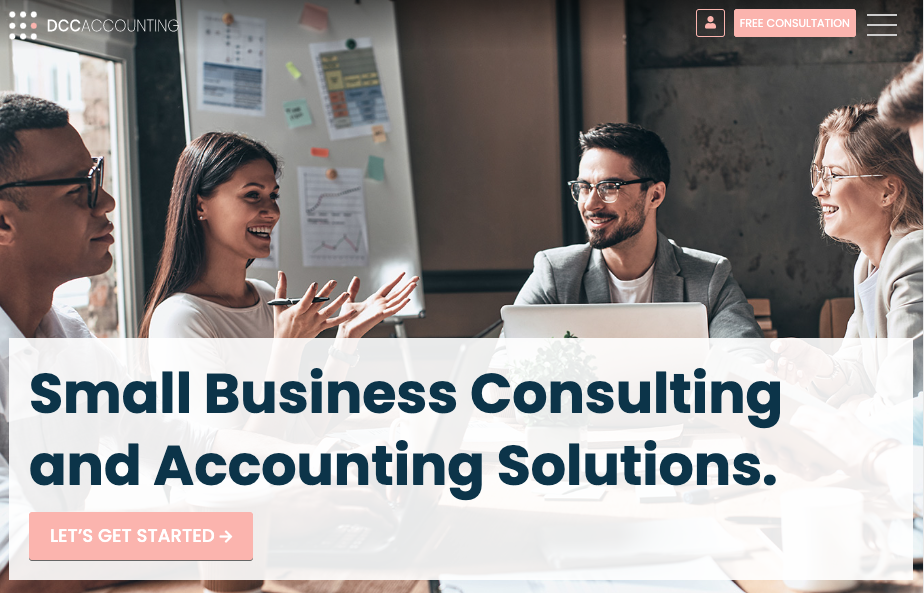 Bookkeeping. Payroll. Taxes. Unless you're a financial pro, you probably weren't excitedly dreaming about taking on these wildly-important-but-rather-complex tasks when you decided to go into business for yourself.
Thankfully, people like Vanessa Duran exist! Vanessa is the Founder and Principal of DCC Accounting, home to a dedicated team of financial experts who help small and growing businesses keep track of their finances so they can get back to focusing on their entrepreneurial magic.
Vanessa is an experienced financial executive with expertise in business finance, accounting, entrepreneurship, and tax services. Her biggest passion, though? Boosting success for all small businesses (including her own)!
Check out: Advisory, accounting, tax, and CFO services that give you the timely and reliable financial info you need to make informed business decisions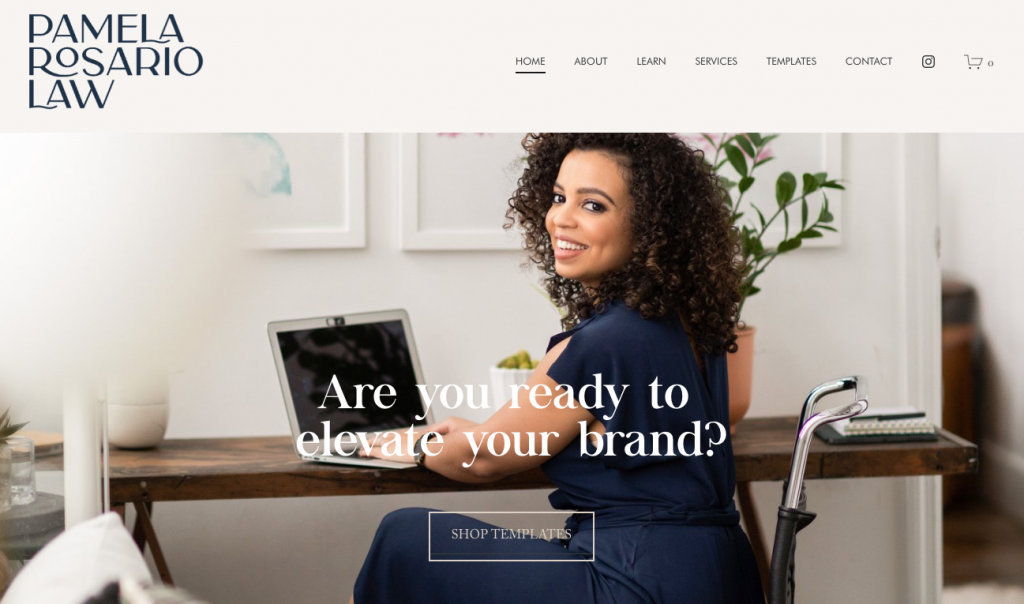 Take it from Pamela Rosario, a Dominican attorney raised in NYC with over a decade of legal experience: it's your duty to protect yourself, your coins, and your business by arming yourself with all of the information you need to understand each aspect of your business.
That's why her law firm, Pamela Rosario Law, is laser-focused on helping creatives and entrepreneurs protect their intellectual property via trademarks, copyrights, and contracts.
Offering both a contract template shop and full-service trademark and copyright registration, you'll never have to let the legal security of your business hinge on some random Google result. You deserve the resources and information you need to run successful (and legally protected) small businesses, creative endeavors, and passion projects, after all!
Check out: The Templates: your one-stop shop for ready-to-use, attorney-drafted documents like website terms & conditions, VA and independent contractor agreements, NDAs, and more.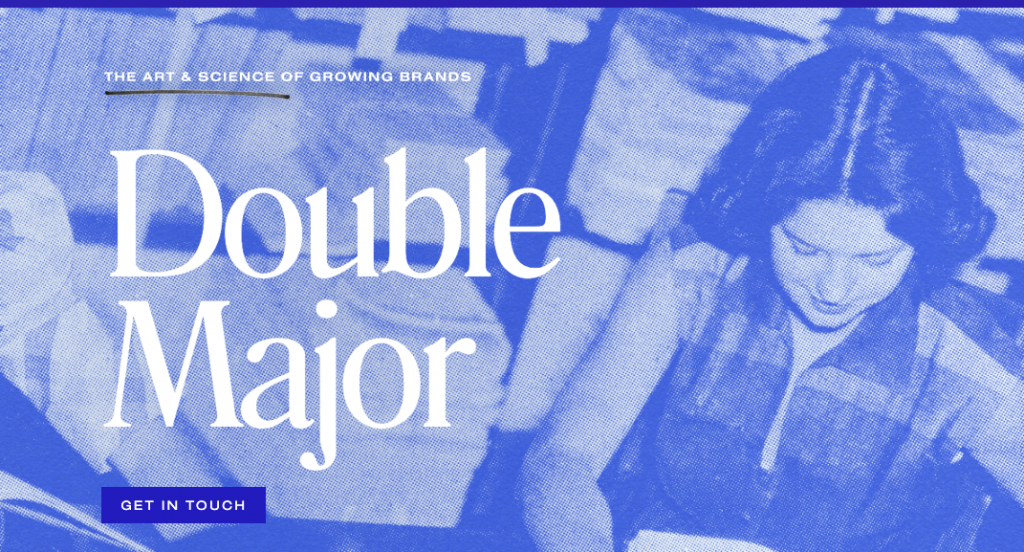 What if you could get great results in areas like brand design & strategy, social media, email marketing, content creation, paid media, and e-commerce… without having to turn to a bloated, bureaucratic agency?
Well, you're in the right place, because Double Major, a collective of experts in creative strategy, digital marketing, and brand storytelling, was founded on exactly that.
Double Major's Core Team, Lauren Webster, Nina Shapiro, and Greer Temnick, are niche experts who've worked together for years. The ecosystem they've built allows collaboration and versatility in skill, thought, and execution. Plus, their aptitude for working closely together – with each other and with their clients – allows the Double Major team to harness their full capabilities to achieve maximum results.
Check out: Double Major's full range of services geared toward Direct-To-Consumer businesses in the wellness, beauty, fashion, food, and lifestyle industries.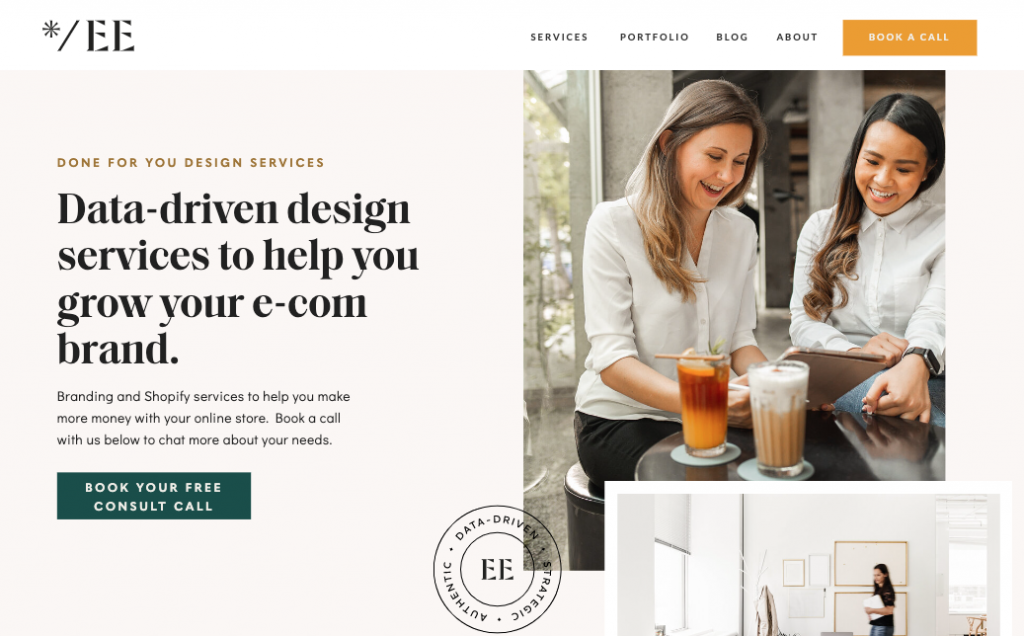 Ready to scale to 7-figures and beyond in your ecomm biz? Meet Empowered Ecommerce! Founded by Shopify expert Stephanie Danforth, the design agency specializes in branding, packaging, and custom Shopify design for product-based businesses.
Let's face it: good design matters. And the e-commerce world? Wellll, it could use a little design love. But, according to Stephanie, not just the kind of design that's pretty and looks cool.
If you're going to actually succeed online, you need the kind of design that's purposeful, strategic, holistic, and data-driven. Because your business is so much more than a pretty website, right!?
Check out: Empowered Ecommerce's expert services in branding and web design – all specifically geared toward helping ecommerce businesses grow and scale.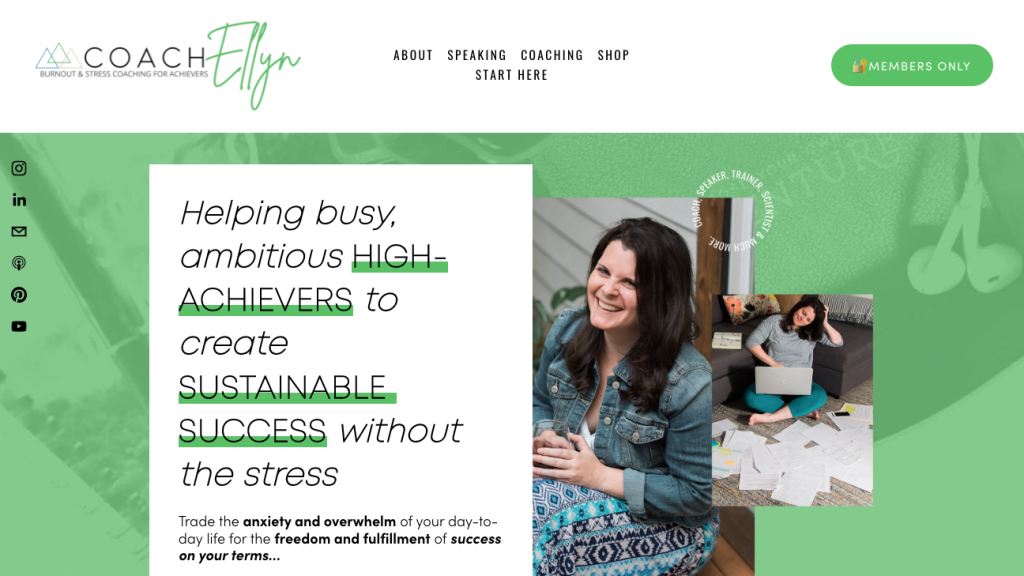 Burnout. As, um, a human existing in this *looks around* world, you're probably no stranger to it. And if you're one of the women who has traded in your days of being "a pleasure to have in class" as a kid for a grown-up business where you feel pressure to make everything perfect (yeah hi! Us, too), burnout might just be a very familiar, very unwelcome character in your life.
But did you know that taking the steps to climb out of that dreaded pit of burnout can be as simple as choosing differently? 🤯
Say hey to Coach Ellyn, a former scientist-turned-burnout and stress coach, who helps busy, ambitious high achievers create sustainable success… without the stress. Her recipe for choosing differently requires 4 things: boundaries, self-care, awareness, and productivity.
Get started with: Coach Ellyn's four free resources, The Burned Out to Badass podcast, and blog.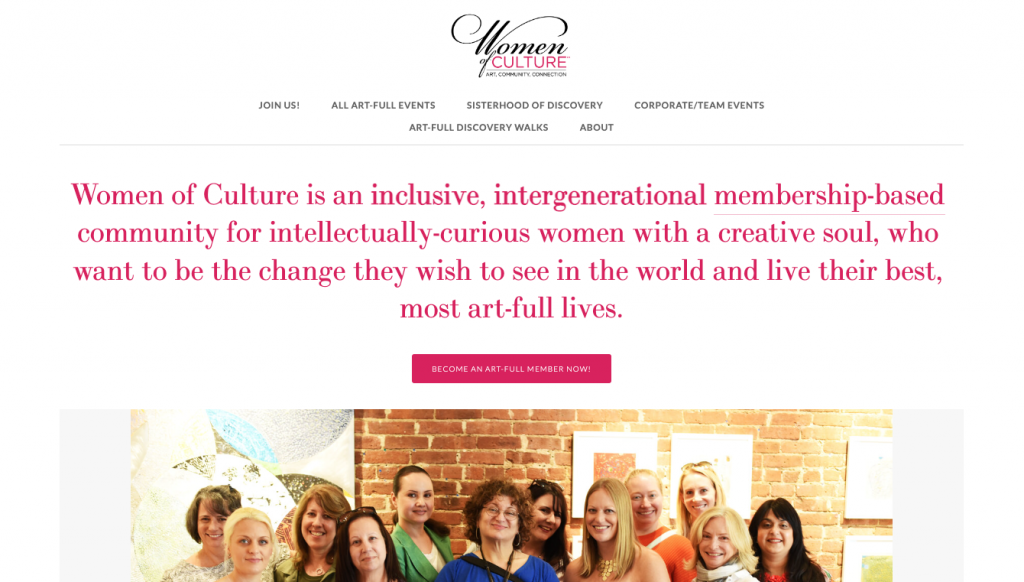 Have you ever experienced a work of art – a painting, a film, a poem, a song, a building – that made you feel something so deeply that it inspired you to examine every facet of your life? And during that time, did you long to experience more culture and wonder alongside a community full of women who felt the same way?
Well, Women of Culture might be exactly what you've been looking for! It's an inclusive, intergenerational membership-based community designed to connect, empower and inspire women through meaningful engagement with the arts.
Founder Alexandra Harper is a creative entrepreneur, personal development coach, and community builder who believes that the arts are the essence of our humanity and that personal expression is what sets us apart as a species.
Check out: The Art-full Membership, which includes access to 4+ Art-full NYC events each month.
---
Ready to meet even more inspiring women who are running service-based businesses? Explore the Services section of the WAWO Small Business Directory right here!
Are you a woman with a product-based, service-based, or nonprofit business who's ready to get in front of a new and growing audience, increase your brand recognition, and be part of a community that has your back? Applications for the WAWO Network are open until October 30th!