7 Black-Owned Brands to Buy From, Celebrate, And Share at Any Time of Year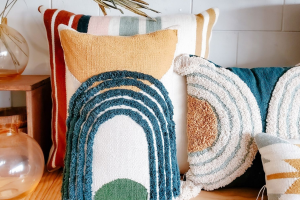 When's a good time to buy from a Black-owned small business?
Literally any time!
And guess what? The WAWO Small Business Directory makes it easier than ever to connect with small businesses founded by Black women. Inside, you'll find 29+ brands across categories like apparel, art, business services, health & wellness, home & lifestyle, gifts, jewelry, stationery, subscription boxes, travel, and more!
Here's a preview of 7 of these incredible brands: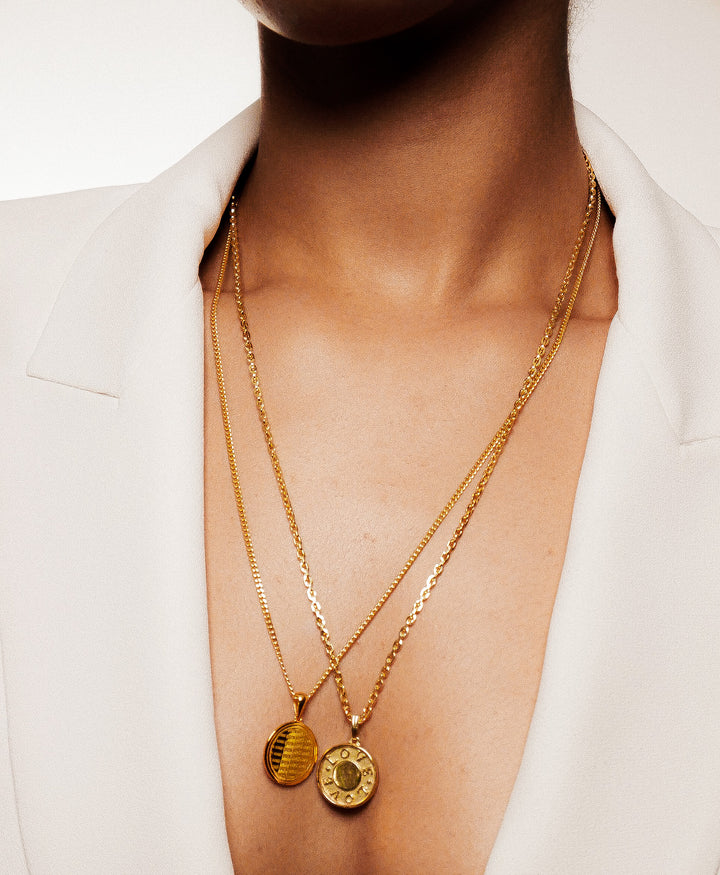 Gwen Beloti, Founder & CEO of the Gwen Belotti Collection, has collected and revered jewelry for as long as she can remember. Since fit issues and weight fluctuation made shopping for clothing a not-so-fun experience, jewelry became Gwen's to-go… and she fell madly in love with it.
Today, the Gwen Beloti Collection is the go-to for golden everyday staples that are high quality, stylish, and size-inclusive. You'll find an assortment of timeless designs to mix and match or stack and layer – all in various sizes and lengths.
Psst: you can also find the Gwen Beloti Collection at Saks Fifth Avenue!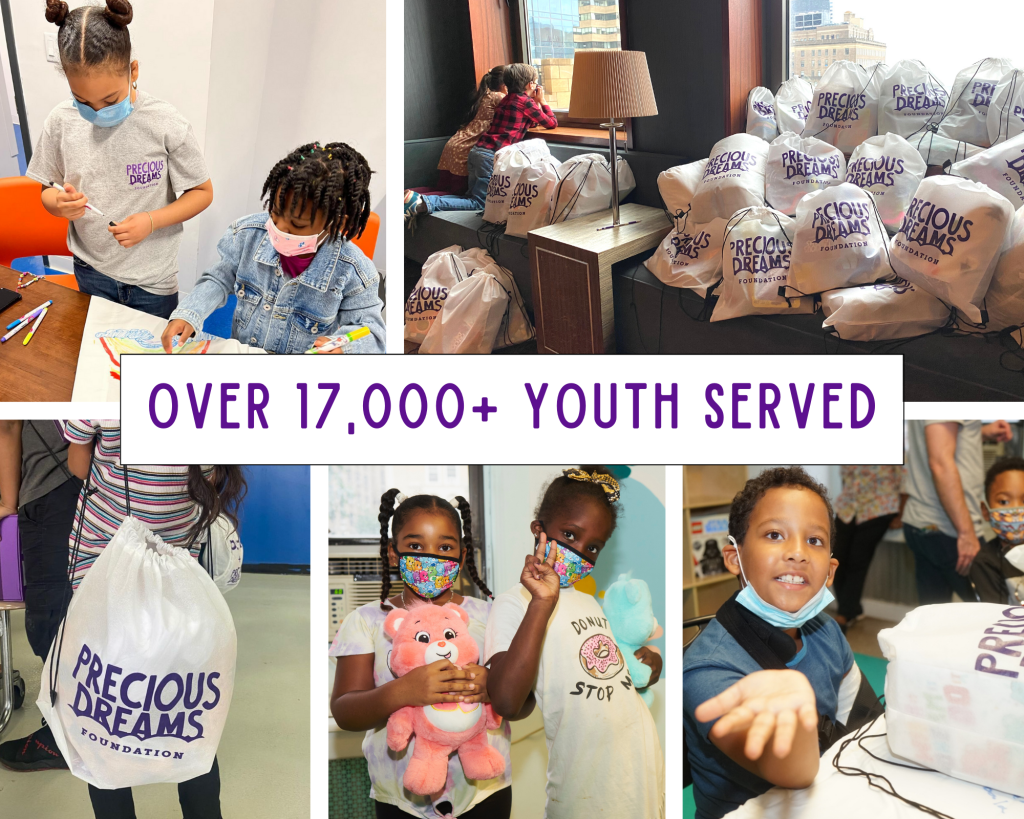 In 2012, Nicole Russel and Angie Medina founded Precious Dreams Foundation in response to a recognized need for sleep support and mental health awareness for young people in foster care and homeless shelters. They knew that by providing sleep support, bedtime comfort tools, and positive reinforcement methods, they could help to empower children everywhere.
Now, through programs like Comfort Drop and Humble Dreams Alliance, Precious Dreams Foundation equips kids, teens, and young adults with the tools and education they need to self-comfort so they can sleep well, dream big, and follow through.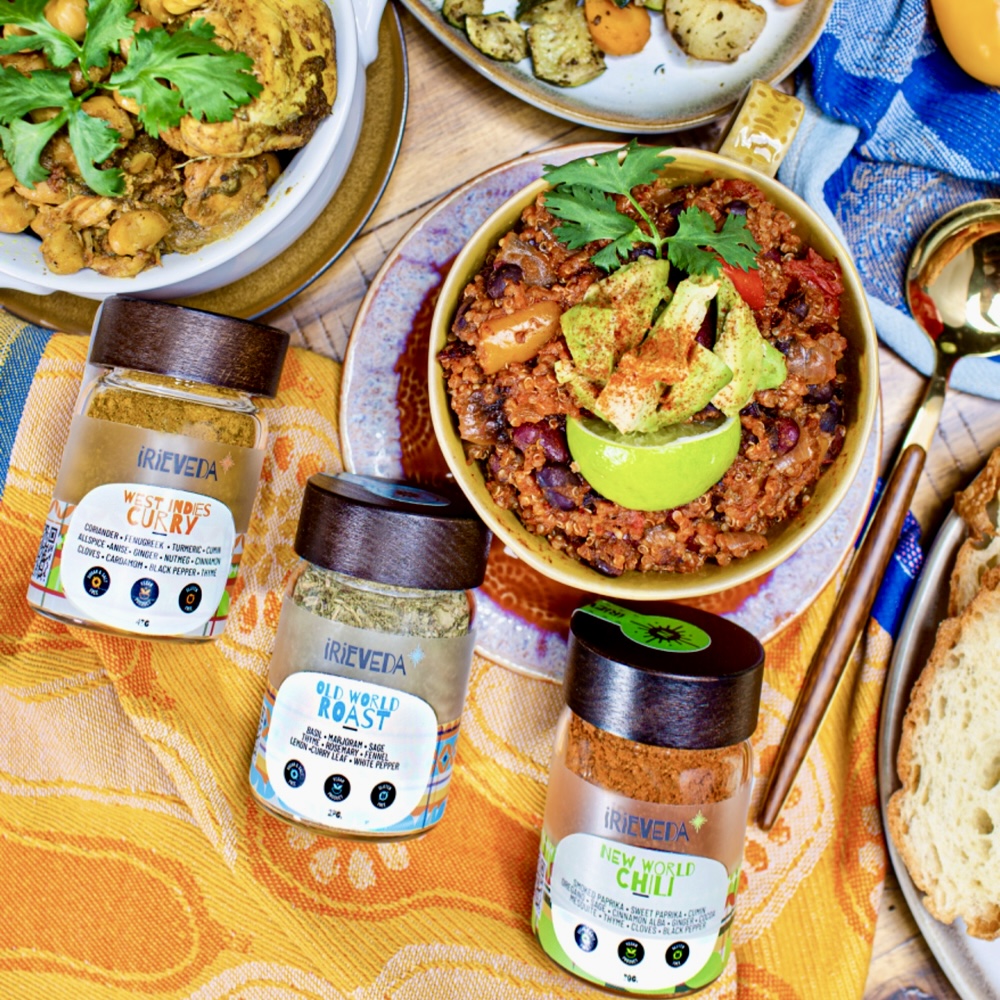 Sharing a home-cooked meal is nourishing for the body, mind, and soul – but when you or a loved one have food allergies or sensitivities? Well, the simple act of dining together can feel much more challenging.
Tashelle Darby-Wong gets it! She founded IrieVeda after her son's allergies had her questioning every ingredient. Thankfully, IrieVeda makes it easy for everyone to enjoy food without regrets or restrictions: their delicious spice blends are top 23 allergen-free, gluten-free, FODMAP safe, salt-free, sugar-free, organic, and mindfully crafted in an allergy-friendly facility in West Chester, PA.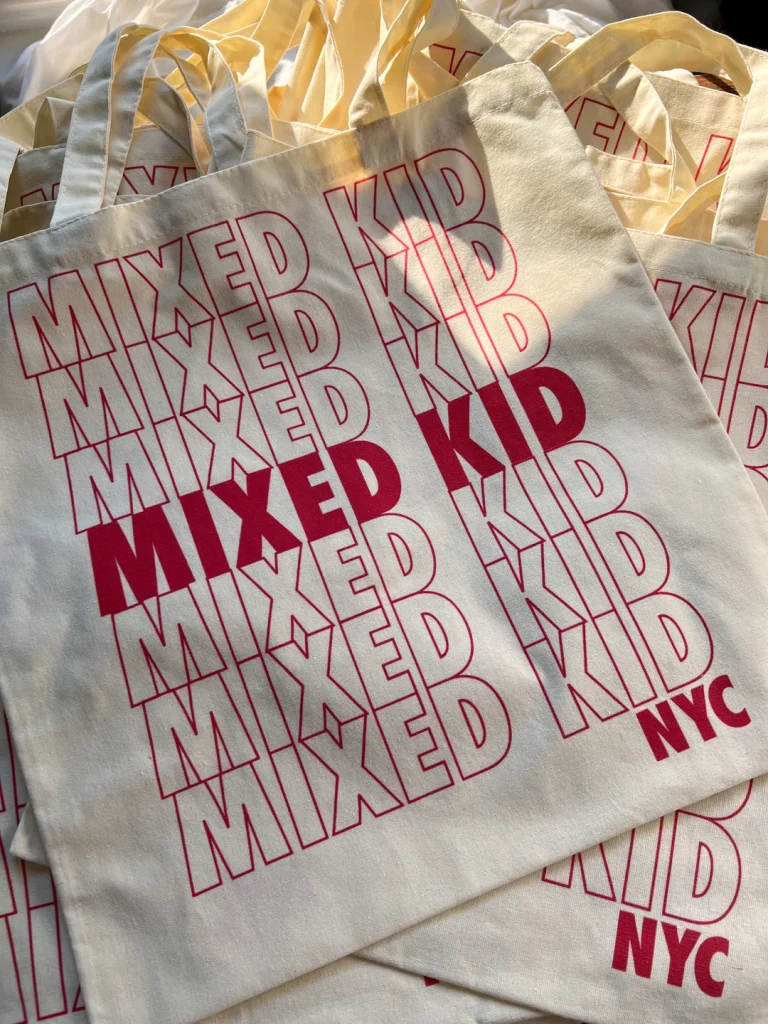 In a world that too often tells biracial people to "just pick one," Mosaic the Label is here to empower, uplift, and create space for those who want to find – and solidify – their mixed-race identity.
The brand, founded by biracial entrepreneur and mother Brittany Pogue-Mohammed Acosta, designs lifestyle products – think apparel, jewelry, stickers, pins, and more – for ethnically and racially diverse individuals (and the people who love them!) so they can share their background with pride.
Enjoy 15% off your order with code WAWO15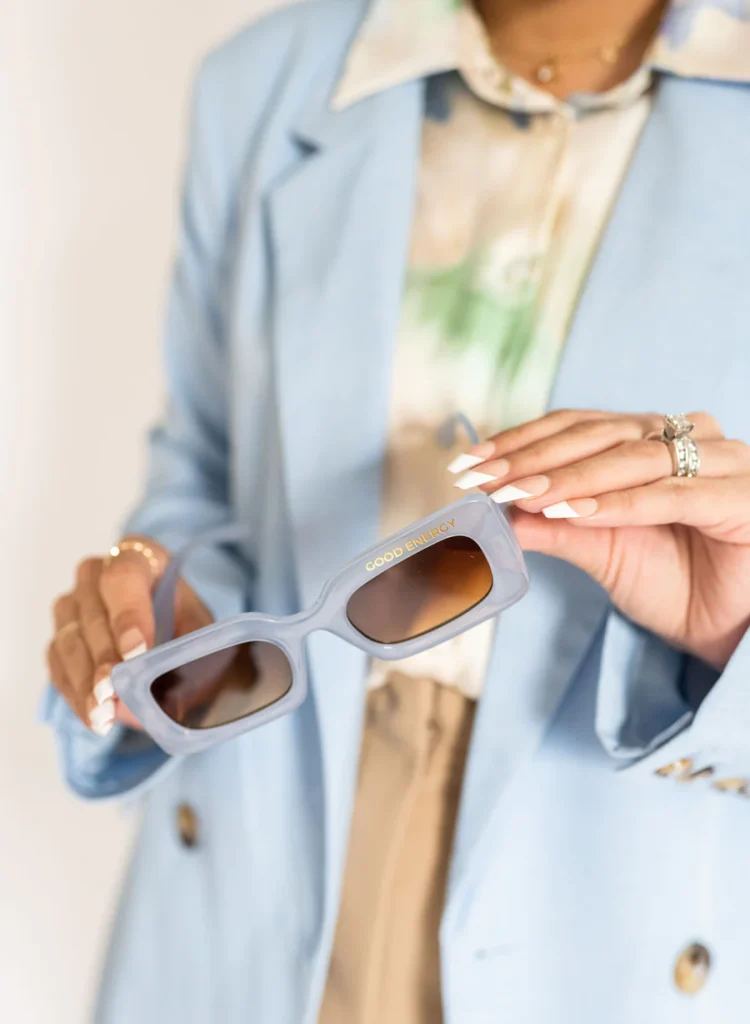 Meet COVEDOZA, a feminist brand committed to the financial empowerment of women visual artists that identify as Black, Indigenous, and/or People of Color (BIPOC) worldwide. Through sustainable print collaborations (think shirts, sunglasses stickers, mugs, phone cases, and more!), the company works to bolster each artist's influence, income, and name.
COVEDOZA was born out of Founder & CEO Elisa Molina's Peace Corps service in rural Costa Rica. She saw firsthand how competition hindered the local artisans' ability to thrive, which is exactly why community is the brand's strongest value today.
Enjoy 10% off with code WAWO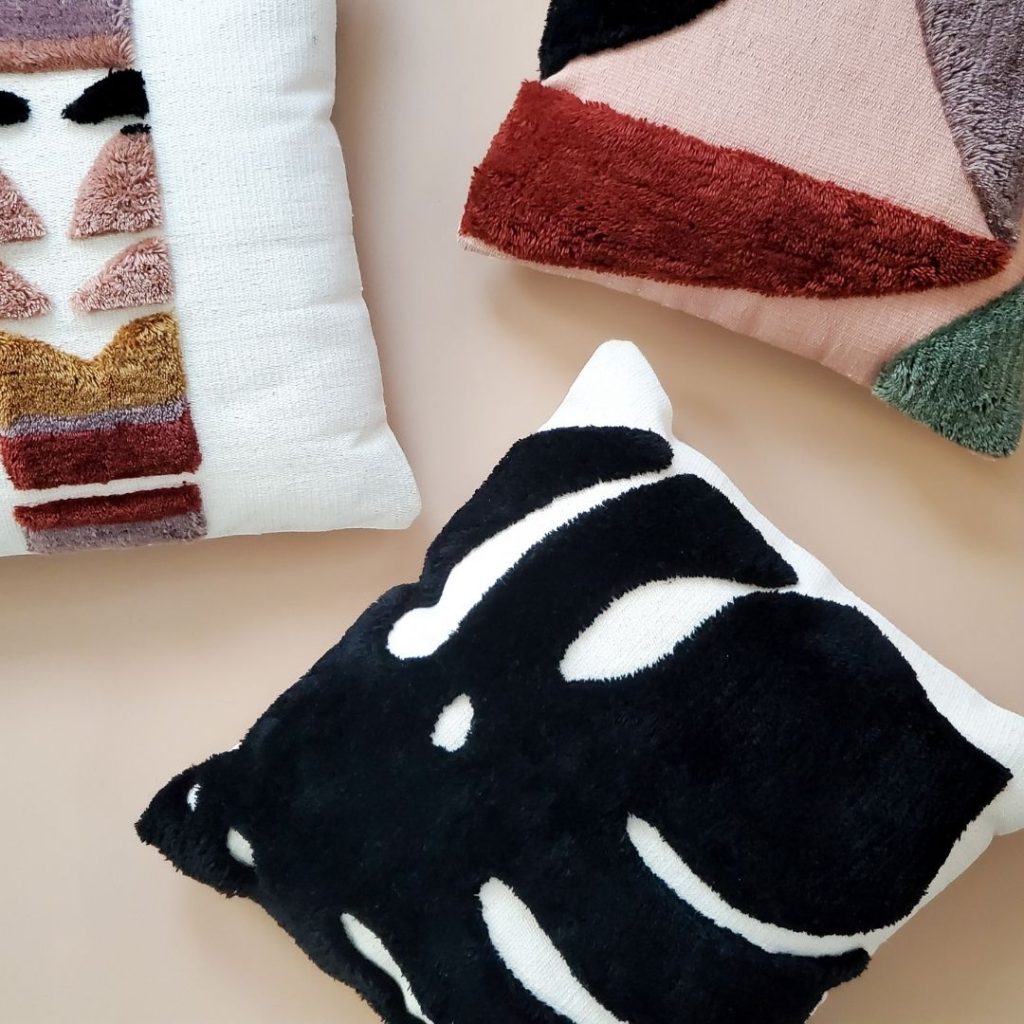 The team at Wool & Indigo, a small, women-owned creative studio, believes that beautiful design and ethical values are the cornerstones of quality. That's why they gather information from global travels, collaborate with master artisans, and embrace the beauty of natural materials.
Inside Wool & Indigo's online shop, you'll find carefully handcrafted home decor offerings, like small-batch candles, throws, hand-knotted rugs, pillows, incense, and more.
Enjoy 15% off your order with code WAWO15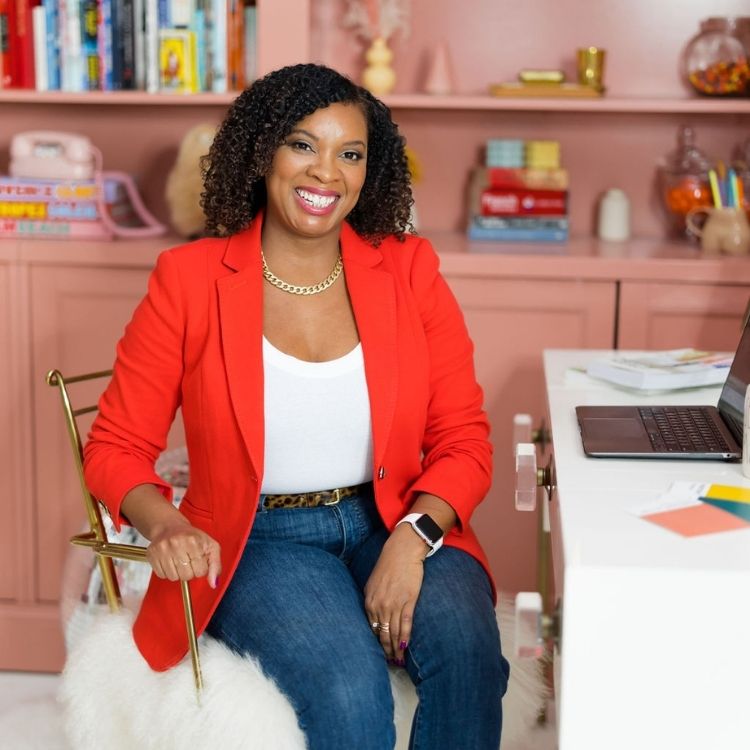 This full-service brand and web design studio has proven expertise in crafting brands that connect and websites that deliver ROI. Their jam? Working with female entrepreneurs ready to bring those big dreams to life – especially in the health, wellness, beauty, and fashion industries.
CEO & Creative Director Jacinta Gandy calls herself "an oat-milk matcha latte lover with a healthy obsession for productivity tools, leopard prints, tropical destinations, and impromptu Target runs," and honestly, we want to tag along for ALL of it.
Other Ways to Support Black-Owned Brands
Obviously, making a purchase from a business founded by a Black woman is one of the most impactful ways to show your support.
If that's not a possibility for you right now, don't worry – there are other powerful ways to show up, too, like…
→ share about your favorite brands and founders on your social media platform of choice
→ tell your friends and fam how much you love a brand (and why)
Don't underestimate how powerful word-of-mouth can be! Think back to the last time you discovered a business or product you ADORE – chances are good that you learned about them from a trusted friend or acquaintance, right?
And finally…
→ put in the time and energy it takes to stay educated, fight for systemic change, be actively anti-racist, and champion Black joy & achievement in all of your spaces

Ready to get to know every amazing Black founder + Black-owned brand in the WAWO Small Business Directory? Start exploring right here!