3 Ways to Make This Your Most Peaceful Holiday Yet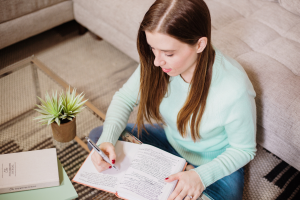 Francesca Phillips is the host of The Good Space Podcast, your place for weekly spiritual nourishment and actionable tools that help you live a peaceful and vibrant life. Download the podcast, check out Francesca's blog, or follow her on Instagram for more conversations on navigating life with peace and joy.
---
Today I want to talk about how to de-stress while you're prepping for the holidays and how to enjoy a little more. While this time of year can be the best of times it can also be the worst of times. Travel. Gifts. Navigating family dynamics. The first holiday since a divorce or death. Hosting at your home. Tying up loose ends in your business. It's a lot.
While the world typically zigs during holidays I want to encourage you to zag. Do the opposite. To make simplicity and slowness a priority. My approach to holiday zen requires we put on our proverbial scuba gear and dive deep. 
No list-making tips here. I'm a firm believer that when your inner world aligns and becomes a calm space then the outer stuff falls into place. After you read this post you'll have a few simple tools and practices you can use to keep your inner world peaceful. These are tried and true ones I live by.
Aside from the physical busyness of the holidays, there's an energetic busyness. Some people get frantic buying gifts and prepping food. Some feel social anxiety catching up with family. Others find themselves navigating a change in family dynamics.
Since we can't control the energy of those around us or avoid these sometimes overwhelming experiences there is one thing we can control. Our own energy and how well we ebb and flow. Intentional living is a state of being and we take our being everywhere with us. So let's focus on working from the inside out.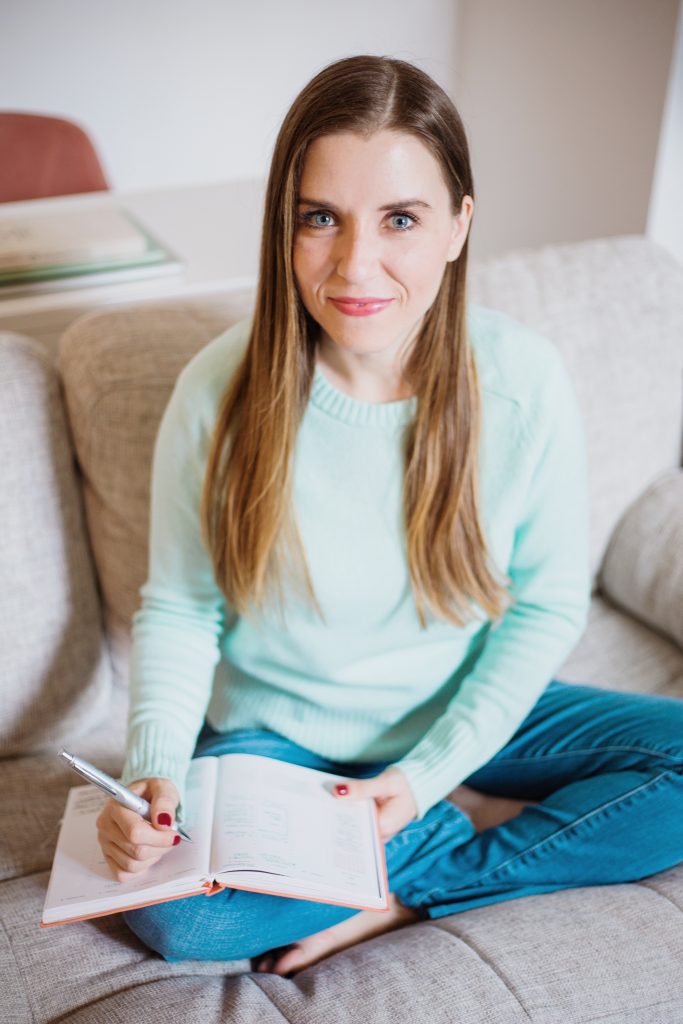 Your intentional holiday game plan
Here's a list of tools that make up a peaceful holiday starter kit. They're the bare minimum tools I'd recommend to someone wanting to navigate with more ease. Use them as often as you need to and try to make them into a habit. Once habits are formed it becomes automatic and requires hardly any energy to do it. 
The sooner you practice these the better. So when the holidays kick into high gear you've already filled up your energy stores. Then if anything comes up you're better able to handle it.
1. Start clearing your energy
If you're an empath, someone who's sensitive to the emotions of other people, or your environment, oftentimes you can feel like you're taking in so much and either get overwhelmed, feel down, or constantly drained when you're around people. The holidays can create many moments of overstimulation. Whether you're stressed about errands or feel consumed by energy from a conversation there's a way to reset your energy.
We're naturally influenced by the energy around us (social contagion is a real thing) but it doesn't mean we can't choose the quality of our experiences. Like physical boundaries, we need to create energetic boundaries. Here are two exercises you can use when you feel overwhelmed.
The Zipper of Light Exercise
Energetic shielding is a way to mentally release energetic baggage that isn't yours. Or feels too heavy. This practice inspired by Angie Fisher helps you clear your energy so you're more open and receptive to releasing and receiving. You can either sit comfortably, take a few deep breaths, then close your eyes. Or do it secretly in your mind when you're in public.
Step 1: Imagine you have a solid ring of light being zipped tight around you with no holes in its boundary. That represents a shield around your energy field.
Step 2: Say to yourself, "Release anything that may have latched on to me, that I've taken on, that's not mine and that doesn't serve me. Release it back to be recycled for the greater good."
Step 3: Then, say to yourself, "Please bring back to me anything that I may have lost today, or disconnected from. Bring it back to me and make me whole and complete" or whatever feels good to you.
Step 4: Imagine yourself zipping up the solid ring of light again.
The Emotion Filter
Psychologist and de-cluttering queen, Peggy Fitzsimmons, shares eight questions in her book Release: Create a Clutter Free and Soul Driven Life to help us better filter what we're feeling and release emotional suffering. When you feel overwhelmed by emotions run through as many of these questions as you need:
●  Does this emotion contribute to my soul intention?
●  Is it beautiful?
●  Is it useful?
●  Does it love me back?
●  Is it in present time?
●  Does it have a sacred place to live?
●  Does it help me to serve my love to the world?
●  Help me serve my love to the world?
Doing this dismantles the tight grip emotions can have on us. It brings us back to the present.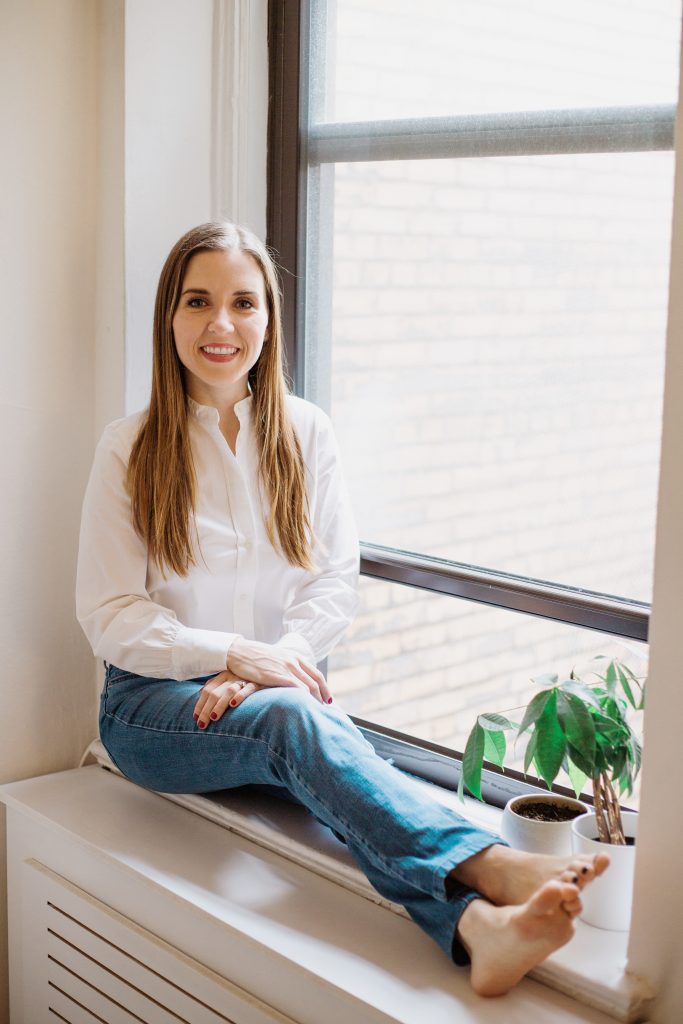 2. Create a holiday morning routine
There's something reassuring in having each day start and end the same way. When you practice a consistent morning routine it's a way to show yourself and the world that you matter.  Based on your personality you may want a more introverted routine or a more social one. Or one that's the same every day or one that varies. Create a routine around whatever works best for your spirit. The best way to know if a routine works is when you feel peaceful energy after.
If you make a morning routine non-negotiable these next few months you'll feel more energy and enjoy moments better. It doesn't have to be hours long either. Take however much time you can. Somedays you may spend an hour. Others you may only do 15 minutes. 
It's ok to be flexible and listen to your body and soul's needs. What matters is starting your day as slow and still as possible. Here are sample things you could do during your routine:
●  Journal
●  Meditate
●  Take a walk
●  Sip tea or coffee
●  Sit in a quiet corner or part of the house
●  Talk with your partner
●  Read from a nourishing book
●  Eat a nourishing breakfast
●  Say a prayer
●  Yoga
Then once you enjoy this heavenly slice of stillness ask yourself what three things are most important to get done today. What feels aligned? Then stick to those three things and nothing else. Simplify simplify simplify.
3. Decide what to drop
Incomplete projects or looming tasks weigh heavy on many of our shoulders. As the year closes you can free up a lot of mental space by deciding what to drop and what to keep. What to release and what to receive. Here's how:
Step 1: Write down anything that doesn't help you design the life you envision in 2022. Anything that doesn't serve you and stops you from fully embracing and engaging in 2022. Think about projects you wanted to complete this year but haven't yet. Shelve them. Put them on a 'Future Projects' list as something to revisit in the future.
Step 2: Now that you know what you want to release let's decide what you want to receive. This is when you'll choose your word of the year. A word that helps you feel aligned and focused on making the deeper change you crave the most. Dr. Amanda Tobe does an in-depth exercise to help people find their words of the year. It's worth checking out here. It's more easeful and flexible than making new year's resolutions.
Step 3: Write down that word of the year where it's visible daily. Draw it in pretty colors or paint it. Make it visually appealing. Then promptly stop or release everything that's on your release list.
Make fun most important
What everything comes down to is creating boundaries. Habits and boundaries can feel restrictive to some creatives but in reality they allow the most freedom. Try out those three exercises and see how you feel over the next two months. When you have a system for resetting your energy and giving yourself still moments you're better able to stay present and enjoy.
May you have as many cozy sock days as you can. Or cheesy holiday movies which we know are never-ending. But most importantly may you enjoy meaningful moments and draw close to those you love.