Celebrate National Hispanic Heritage Month with These Latina-Owned Brands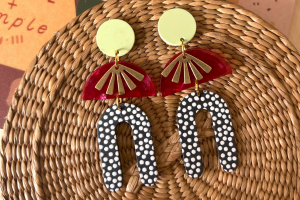 Welcome to National Hispanic Heritage Month! From September 15 to October 15, 2022, Team WAWO will be highlighting, promoting, and championing Latina-owned brands – plus their amazing founders – across all of our platforms, including this blog, Instagram, and the WAWO Directory Insiders email list.
(Not on the Directory Insiders list yet? Join here!)
As you may know, WAWO is proudly Latina-owned, which means that our advocacy and enthusiasm for Latina-owned brands (and ALL women-owned brands, for that matter) won't be going anywhere when the month ends.
So, what exactly is Hispanic Heritage Month?
Officially, per the Library of Congress's definition, National Hispanic Heritage Month is a time to "recognize the achievements and contributions of Hispanic American champions who have inspired others to achieve success" and to celebrate the "histories, cultures, and contributions of American citizens whose ancestors came from Spain, Mexico, the Caribbean, and Central and South America."
To get the celebration started, we've selected ten standout brands from the WAWO Small Business Directory. Spoiler alert: the women behind these businesses are delightful, passionate, innovative, and straight-up brilliant.
Ready to meet them?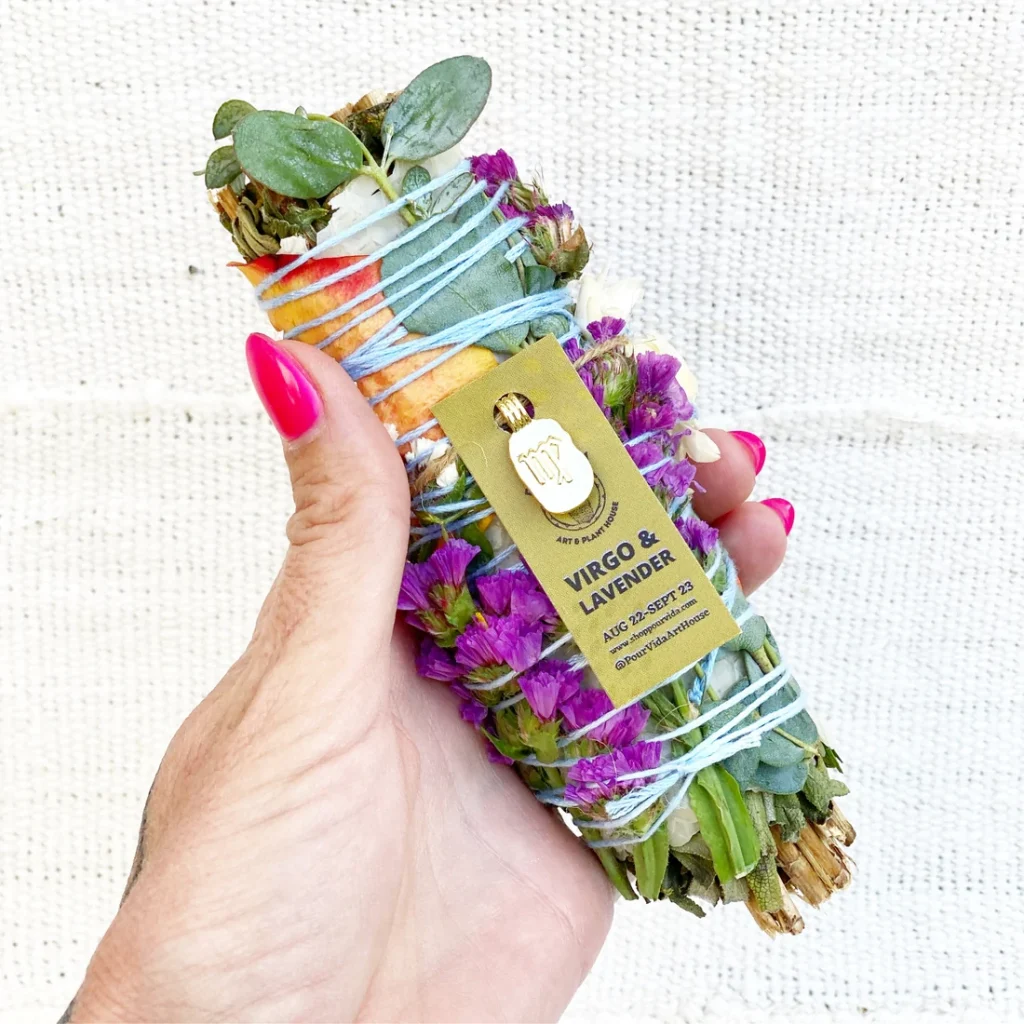 An online boutique specializing in women-made accessories and eco-friendly home finds
For years, Aylin Cabrera dreamed of opening her own boutique – one where she could share her enthusiasm for thrifting alongside her personal style (highly influenced by her Bolivian roots and love of llamas, of course).
Enter: Tainable! It's where you'll find unique, hand-selected fashion and home accessories that are both eye-catching and environmentally friendly.
Sustainability is a major part of the brand, and Aylin is all about doing whatever she can to educate herself and others on how to make sustainable living a practical reality. For her, the first step is being conscious of what she wears and how she fills her space. That's why Tainable is home to a curated collection of whimsical, quality pieces that are either pre-loved or ethically made.
If Aylin could leave you with one thing, it'd be this: "With a little mindfulness and a lot of hard work, anything is at(tainable)."
Pour Vida Lavender Zodiac Smudge Stick, $35
Hold On To Your Plants Propagation Station Trio, $33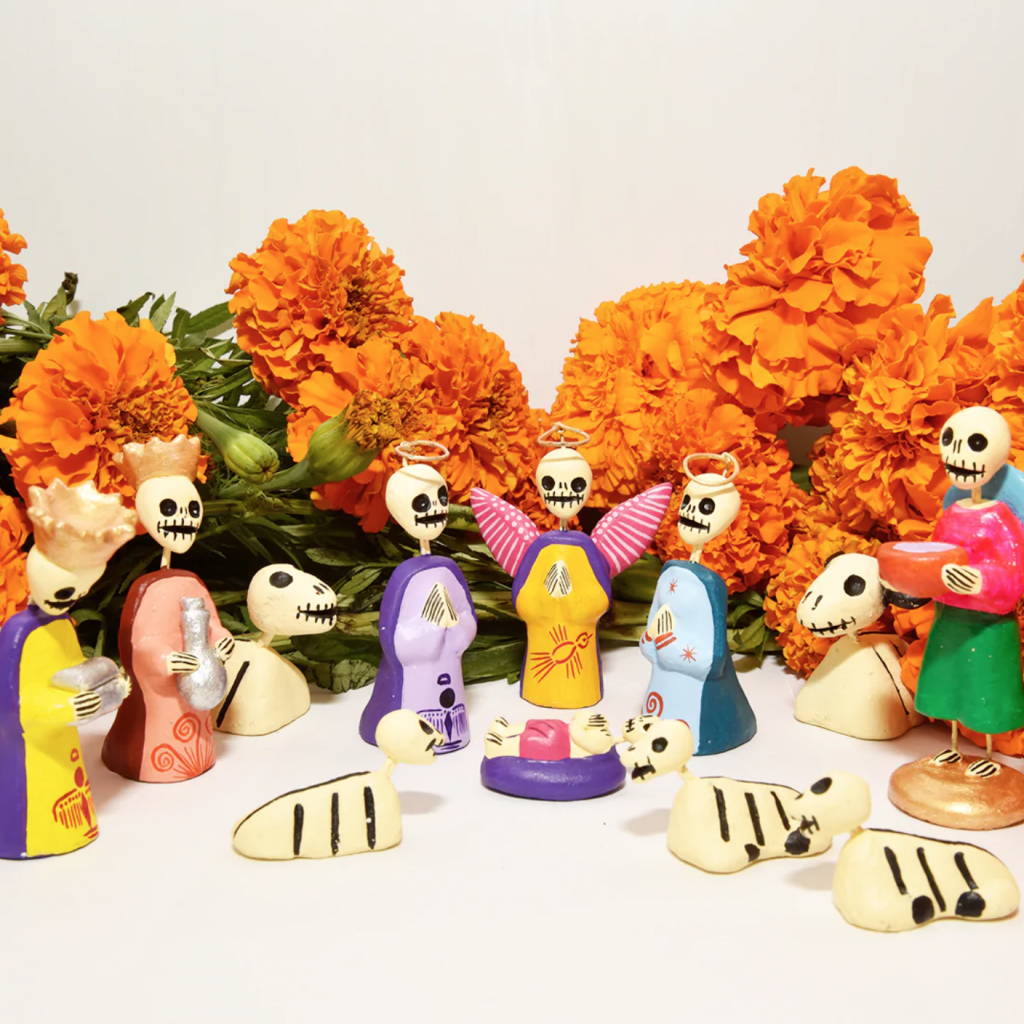 A lifestyle brand, blog, community, and online shop where people from all over the world can come together and celebrate Mexico
Luisa Navarro, a Mexican-American journalist, struggled with her bicultural identity as a young girl. In fact, at one point, she was even embarrassed to be Mexican. But as Luisa grew older, she fell in love with her culture and became passionate about sharing stories that would help people see a side of Mexico that's often overlooked.
That's exactly why Luisa founded Mexico in My Pocket: to counter negative stereotypes by spreading awareness of the beauty of Mexican culture.
Through travel guides, recipes, cooking classes, resources, and gifts, the brand aims to help everyone learn more about Mexican traditions while helping Mexicans around the world stay connected to their heritage.
After all, as Luisa likes to ask: why shouldn't "I'm planning a trip to Oaxaca" be said with the same enthusiasm as "I'm planning a trip to Paris"!?
Day of the Dead Nativity Set, $60
Traditional Oaxacan Cooking Class with Mimi López Hernández, $75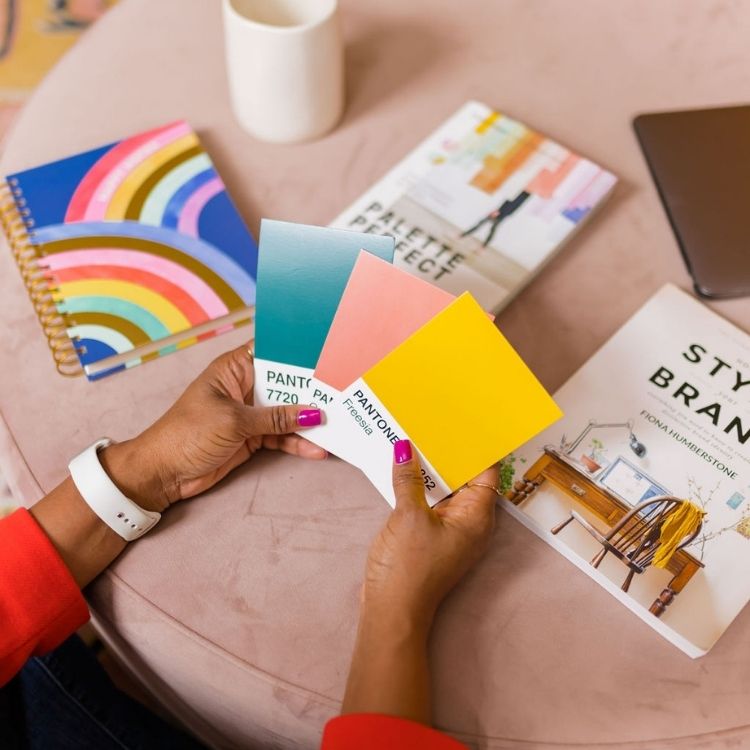 A full-service brand and web design studio with proven expertise in crafting brands that connect and websites that deliver real ROI
Jacinta Gandy, a Brooklyn-based Brand and Web Designer, is the CEO & Creative Director behind Social Circle. She also happens to be an oat-milk matcha latte lover with a healthy obsession for productivity tools, leopard prints, tropical destinations, and impromptu Target runs.
At Social Circle, Jacinta and her team love working with service and product-based businesses in the health, wellness, beauty, and fashion industries.
Attention, ambitious women: if you're ready to increase your authority, elevate your business, attract your ideal client, and bring your business dreams to life, Jacinta and Social Circle are ready to help you create a brand and a website that'll help you stand out in a sea of sameness.
Take it from Social Circle: your website should be your hardest working and most attractive employee.
Branding and Web Design Services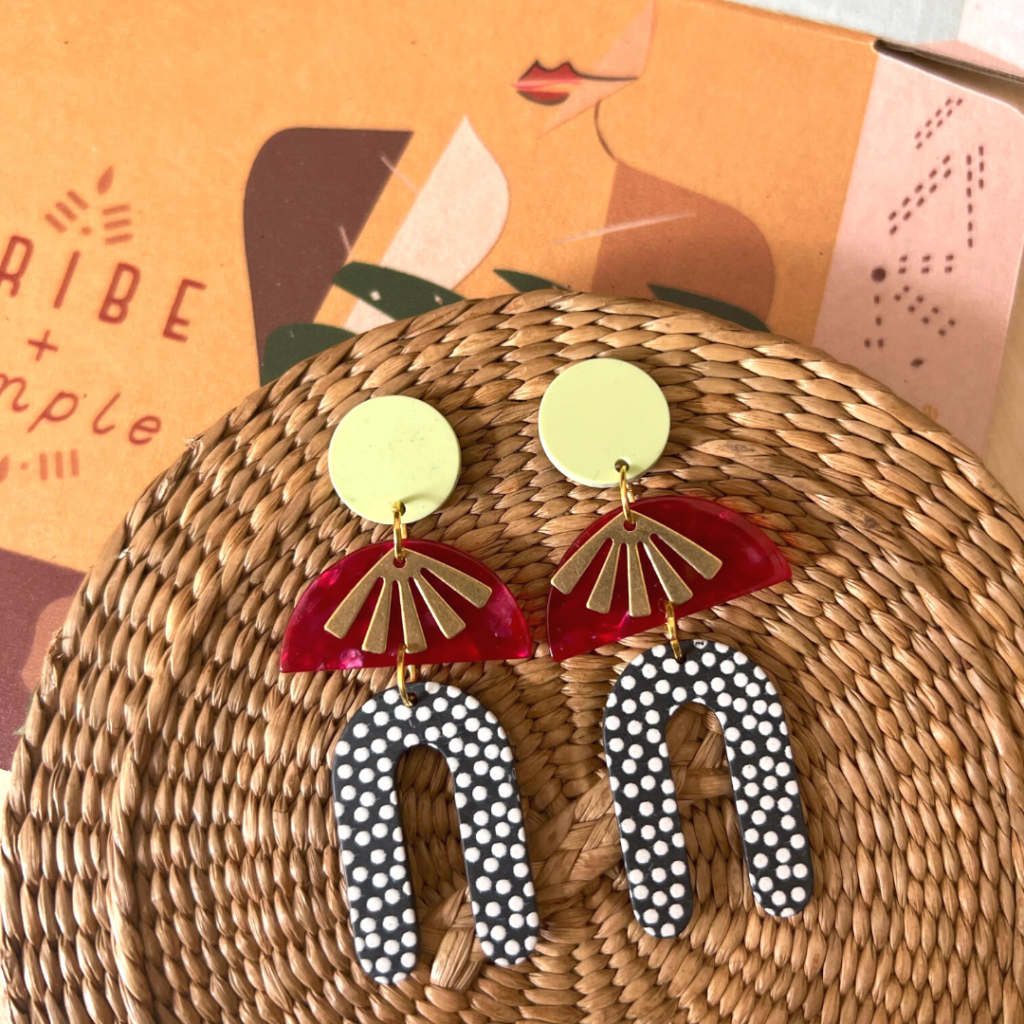 Colorful, handcrafted leather accessories designed to reflect the culture and character of resilient women
Tribe and Temple is more than a brand – it's a safe space for everyone.
Emmy Davidian, CFDA-recognized designer and founder of Tribe and Temple, is continuously inspired by her heritage, personal values, vibrant color, and the American regions in which she has lived: the southwest, the northeast, and now, the low country.
As a first-generation Latina and Armenian woman, the arts were not a career path that was typically encouraged in Emmy's community – that's why inspiring fellow minority women to pursue their passion in the arts is so important to her.
Tribe and Temple believes in equality and women's empowerment. By spreading powerful messages through their products, they hope to create the social awareness necessary to inspire change.
As Emmy reminds us: It is important that we unite: it is only then we can make a difference.
Eye See You Girl Leather Earrings, $42
Tafoya Mixed Media Earrings, $50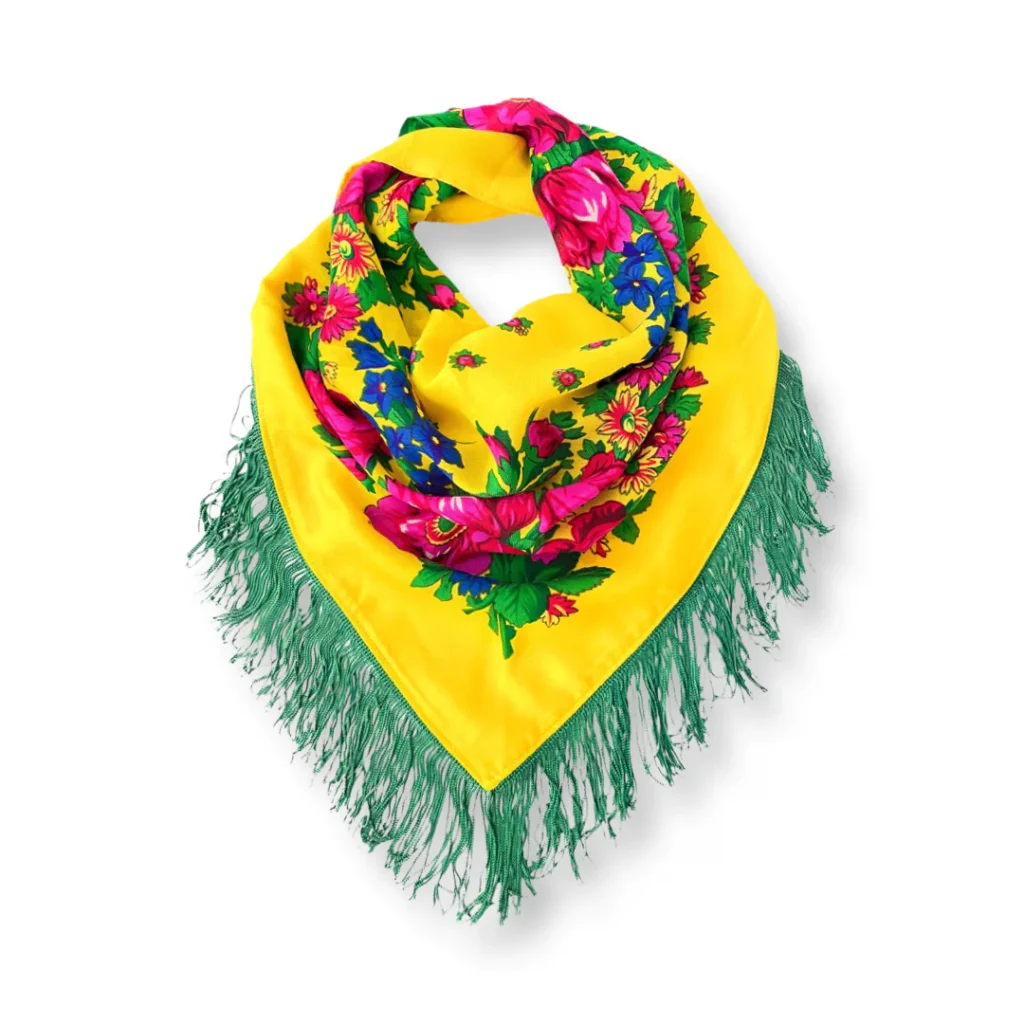 A vibrant online shop offering handmade limited edition accessories, gifts, home decor, and more
Meet Sololi: a small business with a big corazón.
When Isabel Amigon founded the brand back in 2016, she knew she wanted to create something special – something that would allow her the opportunity to work with incredible artisans from all over Mexico.
Today, Isabel sources Sololi's beautiful merchandise from ethical sources throughout Mexico. Being in constant contact with these artisan partners and maintaining a truthful, longstanding, and personal relationship means they're not just vendors – they're extended family.
Plus, when you shop, you're doing so much more than just helping to keep beautiful traditions alive: Sololi donates a percentage of sales to Adelante Student Voices, a nonprofit that supports undocumented students in the Hudson Valley.
With each Sololi purchase you make, Isabel's wish for you is that you feel all the love, skill, and dedication that went into crafting every single piece.
Handwoven Rainbow Blanket, $125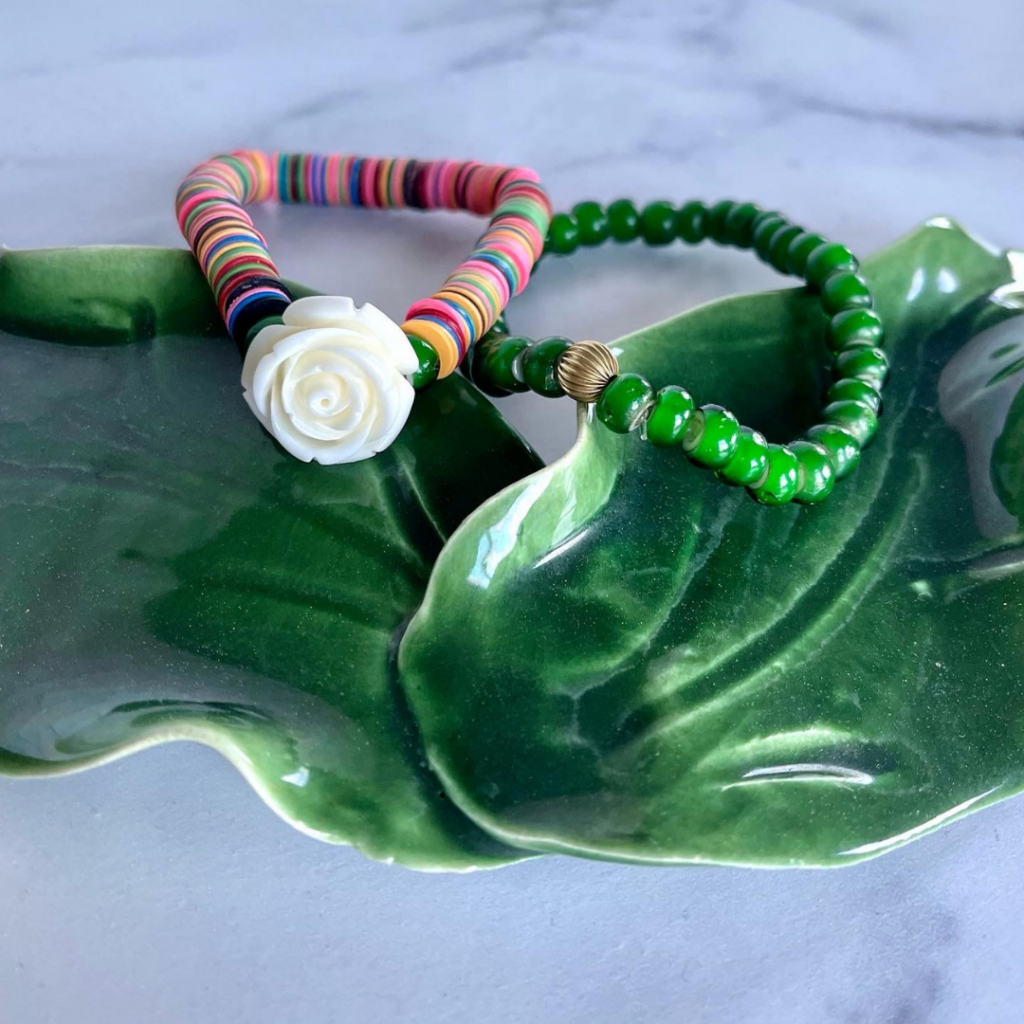 The home for one-of-a-kind handcrafted jewelry made from vintage, new, and global materials
Melissa Panszi Riebe first discovered jewelry design as a hobby. Since then, she's taken her passion for the craft and turned it into a growing business: A D'Zine.
Named for Melissa's sons, Aiden and Devin, A D'Zine sells one-of-a-kind handmade jewelry made from new and vintage materials (including pieces donated from families that want to see their loved ones' jewelry live on), as well as global treasures like beads and stones.
Plus, as a Latina, Melissa is heavily inspired by her Mexican roots and culture along with her Irish and German ancestry. She wants her unique jewelry designs to bring out the mas (Spanish for "more") in everyone who wears them.
Come to A D'zine for unique statement pieces that'll have you feeling beautiful, powerful, and ready to express yourself.
Party Like It Is… Bracelet, $35
White Rose of Justice Bracelet Set, $45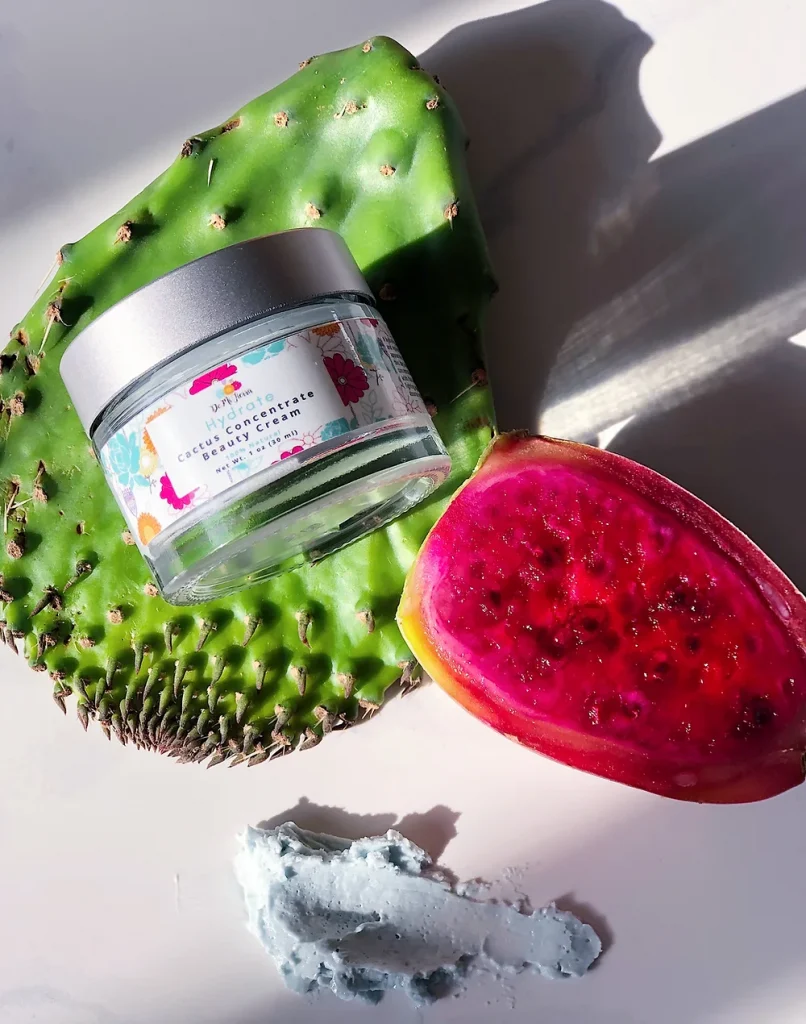 A bath and body company inspired by nature and influenced by culture
After working in the cosmetics industry for over 10 years, Evelia Torres realized that common manufacturing processes were, um, not great and that the need for truly natural, organic skincare was not being met.
Heavily influenced by her Mexican culture and upbringing (Evelia was raised in Chicago by Mexican immigrant parents), she wanted to bring skincare back to basics, using only natural, earth-made ingredients influenced by Latin America – just like our abuelitas would've used.
That's why she founded De Mi Tierra. It's Spanish for "From My Earth" because the brand believes that skin, bath, and beauty products should be as nature intended them to be: natural, simple, and organic.
De Mi Tierra is a tribute to traditional skincare rituals and the beauty that Latin-American ingredients have to offer. Through the brand, Evelia is merging beauty and nature to create skincare rituals that are cultivated by self-love. How beautiful is that!?
"Hydrate" Cactus Concentrate Beauty Cream, $69
Besos Lip Kit, $25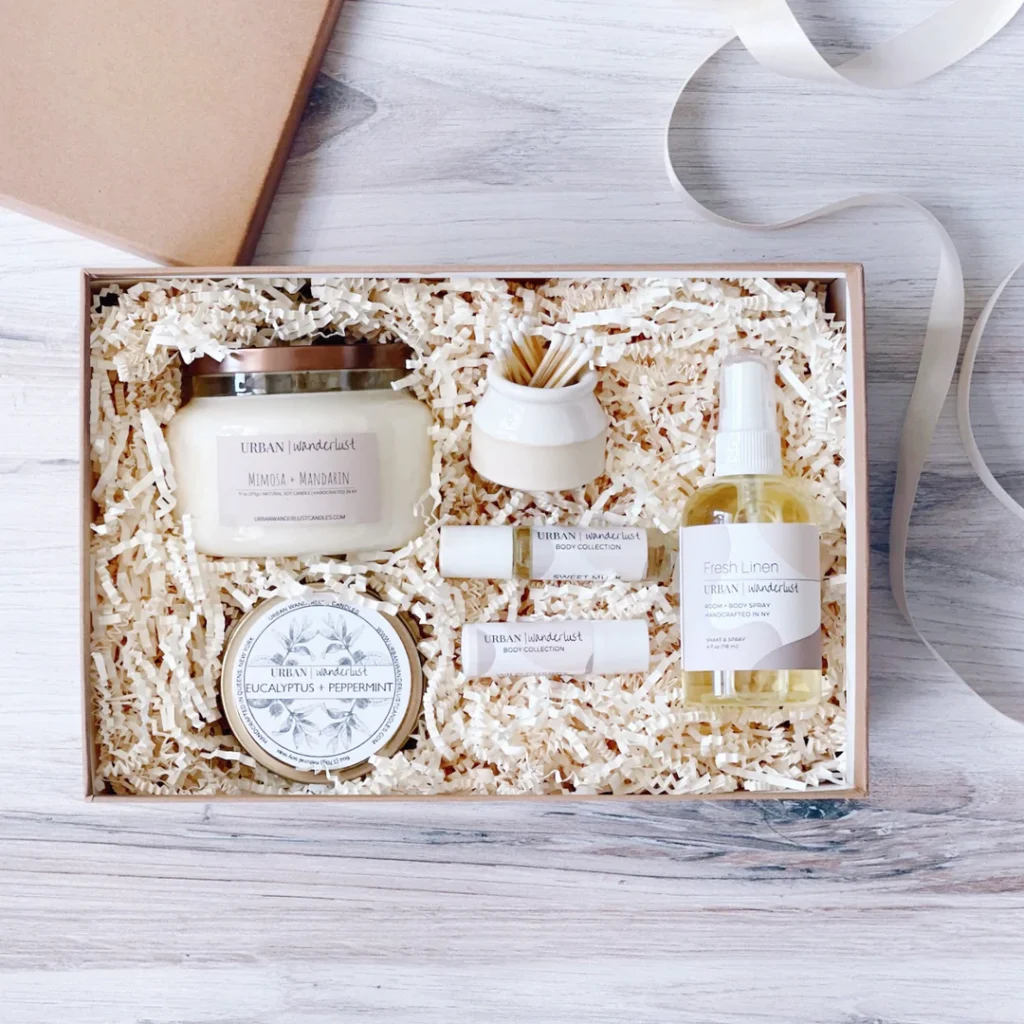 Handcrafted home scents to evoke your sense of adventure
Judith Keriopoulos returned home from her travels through Thailand and Costa Rica with a desire to give her friends and family something more than just souvenirs. She wished for a way to transport everyone to all of the beautiful countries she had visited… and what better way to do it than through scent!?
So, in 2017, Judith started Urban Wanderlust from her Long Island kitchen.
Now, after having long-outgrown Judith's kitchen, Urban Wanderlust specializes in candles, home fragrances, lip balms, and perfumes designed to evoke your senses of wander and adventure via scent.
Each candle is lovingly hand-poured in small batches for quality and freshness. The soy wax, sourced from American-grown soy beans, is biodegradable. Urban Wanderlust uses only non-toxic fragrance oils, and the company is 100% cruelty-free.
So, where do you want to adventure next?
Cabin In The Woods Soy Candle, $14 – $20
Deluxe Gift Set, $74
Blue light blocking screen glasses designed for female go-getters
Like you, Gleam Eyewear Founder Eva Lester spends most of the day staring at digital screens. For a long time, she dismissed her dry eyes, fatigue, and headaches as a symptom of being a busy serial entrepreneur, mom, and wife.
But then, after a bit of research, Eva discovered she actually had symptoms of digital eye strain. That's when she was inspired to develop a stylish and functional collection of blue light blocking computer glasses and sunglasses.
Each style Gleam Eyewear offers is great looking, unique, comfortable, and inspired by trailblazing women in history.
For Eva, it's not just about the fashionable, protective eyewear – it's about building a community of women that feel connected, empowered, and inspired.
Maya – Mint, $79
Buenas Vibras Sunglasses – Tortoise, $29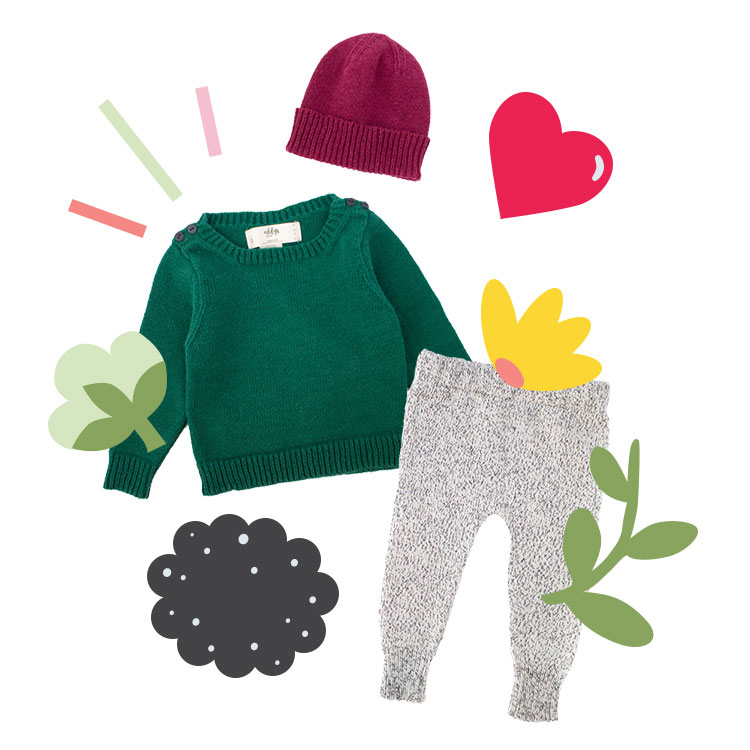 Sustainable clothing for babies and toddlers
Carla Farina, Founder of eddys brand, is a passionate student of sustainability. Her career in the fashion industry took her all over the US and all over the world, where she was able to observe the extent of the fashion industry's giant sustainability and ethical problems – problems she refused to be part of.
Her response? To create a brand that's part of the solution. eddy's brand uses upcycled cotton yarns sourced from vintage sweaters to create pullovers, pants, and beanies for babes sizes 0 – 4T.
These comfy, sturdy garments can be passed down and are made to last through multiple rounds of grass stains, first teeth, and lots and lots of smiles. Plus, everything is machine washable (whew).
And when you're all done? Send it back! Items in good condition are donated, and items that are too damaged for a second life can be recycled into new fiber. Through eddys' "the loop" process, Carla is always looking for new ways to keep textiles out of landfills, use less water, cause fewer emissions, and keep things local.
eddys pack – $108
---
Like what you see here? If you're ready to explore all of the noteworthy Latina-owned brands in the WAWO Small Business Directory, you can get started right here. Don't forget to check each brand's profile – you might just find a special, WAWO-exclusive discount code!
Your turn: Have you thought about how you might observe National Hispanic Heritage Month in your life?
If you're looking for ideas, how about making a purchase from one of your favorite Latina-owned brands, then telling a friend or two how great they are, and sharing what you bought on Instagram? It might seem like a small gesture, but we can promise you it would mean the world to a small business owner.
Also, if you have a favorite Latina-owned brand you think Team WAWO should know about, feel free to shout 'em out in the comments! ❤️️