We Are Women Owned is the go-to platform to discover, shop & support small women-owned businesses.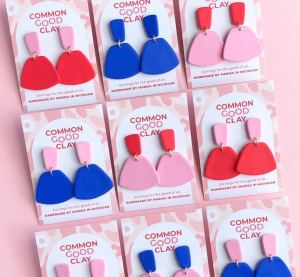 Check out the WAWO Small Biz Directory!
You may have come to know We Are Women Owned through our in-person pop-up events in NYC that allowed attendees to discover amazing women-owned small businesses IRL.
We are so excited to announce the launch of the official We Are Women Owned Small Business Directory – your go-to source for discovering, shopping & supporting women makers, doers & curators 24/7!
Our online directory is designed to serve as the perfect space for conscientious consumers to learn more about women-owned product-based, service-based & non-profit small businesses all in one place (with many offering WAWO exclusive offers)!
Browse the Directory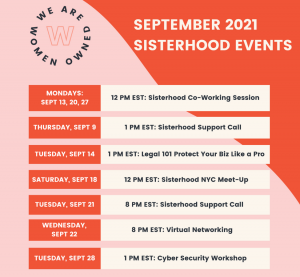 We Are Women Owned Sisterhood: September Events
September is here & we are beyond excited for our line-up of events taking place inside the We Are Women Owned Sisterhood Membership Community!
Are you a female-identifying small business owner in search of a safe, uplifting supportive space where you'll have the opportunity to meet your business soulmates while continuing to build a thriving business?
If your answer is "heck yeah, I am!!", we invite you to learn more about our wonderful community of emerging women entrepreneurs & to join us today!
This month we are focused on supporting members with ensuring their businesses are protected through our Legal 101 & Cyber Security workshops!
Learn more & join the Sisterhood today!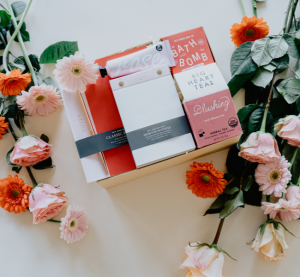 WAWO x PEACHBOX Co. Limited Edition Collab
We Are Women Owned has teamed up with PEACHBOX Co. to curate a limited edition self-care + work-from-home Peachbox!
We are so excited to collaborate with PEACHBOX on this limited edition box filled with products from women-owned brands we love to help keep you organized & feeling right so you can continue to show up as the best version of yourself, get clear on your vision & share your magic with the world!
Shop the WAWO x PEACHBOX